AlphaTauri's Nyck de Vries fielded questions from the media ahead of the 2023 British Grand Prix this morning in the Red Bull Energy Station. The Dutchman started by reflecting upon his penalty at the previous round in Austria, which he accepts but didn't weigh in with whether he agreed with it or not:
"As I said after the race, we're all racing and searching for the limits. Every situation is judged independently and sometimes it's judged in your advantage or disadvantage. In this case, I received a penalty. It's not [for] me to judge, it's the stewards who make that decision and accept it and I take the penalty on the chin and move on.
"Every situation is different and sometimes when you have the outside, you have the upper hand and sometimes you don't. I just consider it as racing."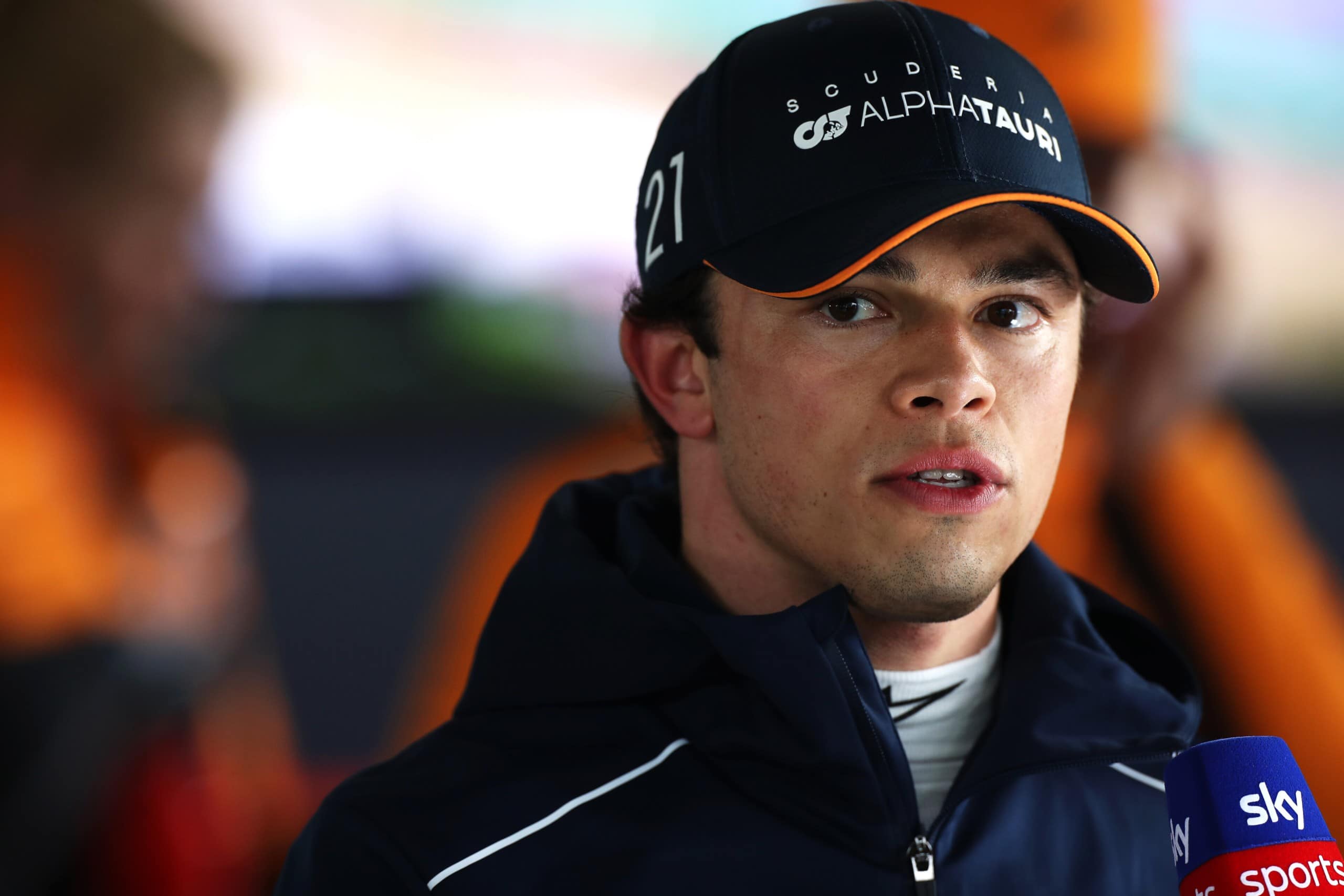 De Vries: "I think I'll never be satisfied enough"
AlphaTauri are one of a number of teams that are bringing significant upgrades to the British Grand Prix this weekend. De Vries had his say on how he thinks it could potentially turn the team's fortunes around:
"We really hope that the update will bring us more performance. The past two weekends have been a little bit tough as a team. It's always a bit of an unknown to predict and expect how that will work out on track, but hopefully we'll find out soon and it'll give us a little bit more to fight with towards the top ten, but we don't know at this stage.
"There's definitely reason to hope that we'll make a small step forward, but the magnitude is unknown for us at this stage."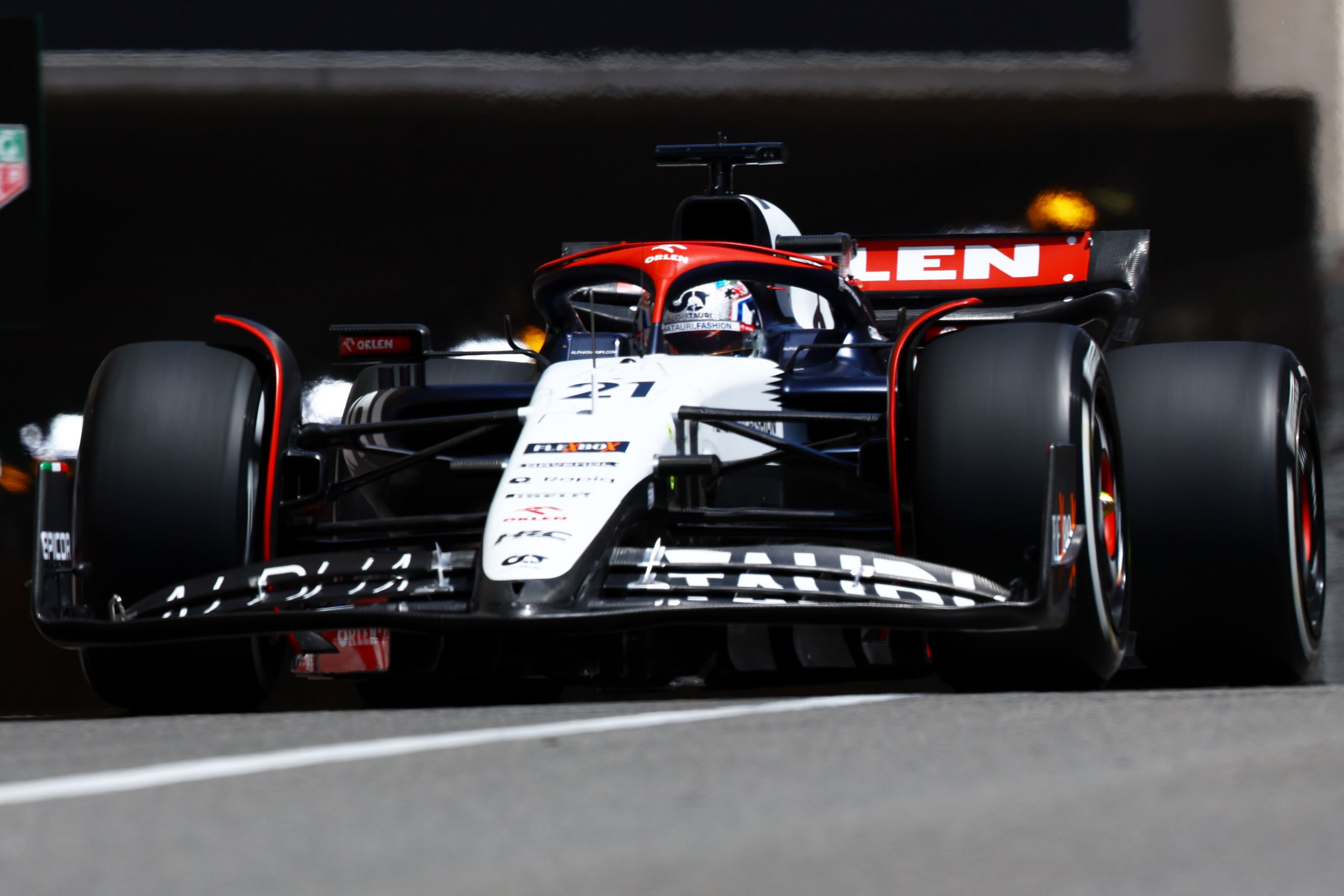 In F1, you'll inevitably be compared to your teammate, as they're the only other driver with the same car as you. So far this season, de Vries hasn't performed well compared to Yuki Tsunoda, but where does the Dutchman think he's losing out compared to his fellow AlphaTauri man?
"I'm not fully satisfied with my own performance yet. I think I should still do better. Equally, it's a learning process and one weekend is different to the next and sometimes I'm better than the other [weekend].
"I also think I need to put things together better. For example, in Barcelona, I felt like the competitiveness was really good, but when you lose two sets of tyres in Q1 and you're P8, you don't have tyres for Q2 and you're on the back foot. I think the pieces need to come together, and hopefully with the updates, we will become more performant as a team and be closer to the top ten.
"The reality though, is that if you look at the Red Bull Ring, the whole field is within a second and I don't think that's fully appreciated enough. We just look at the classification, but I don't think we've ever seen that [level of closeness] before in F1."
De Vries later added that he'll never be satisfied with his own performance in F1, alluding to beating Tsunoda not being his ultimate goal this year.
Wet weather reprieve?
Rain is forecast at Silverstone for Saturday's qualifying sessions, but de Vries wasn't being drawn into predicting better fortunes for his team if that occurs:
"It's unknown, we don't know, that's the reality. The whole field is super tight and in those conditions, it's not the true picture because you need to make the right call at the right time. That becomes much more important than overall performance in those conditions."
Back on the subject of pressure though, de Vries was asked how the pressure he's feeling now compares to when he was on the road to getting into F1:
"I think as a driver, throughout your career, you're always fighting for your survival. At different stages of your career, you're fighting different battles. I've found myself at times fighting to continue my career forward. I've almost been mowing the grass at home instead of driving a race car.
"So, I've gone through different stages and battles in my career and today is no harder than I've experienced in previous years."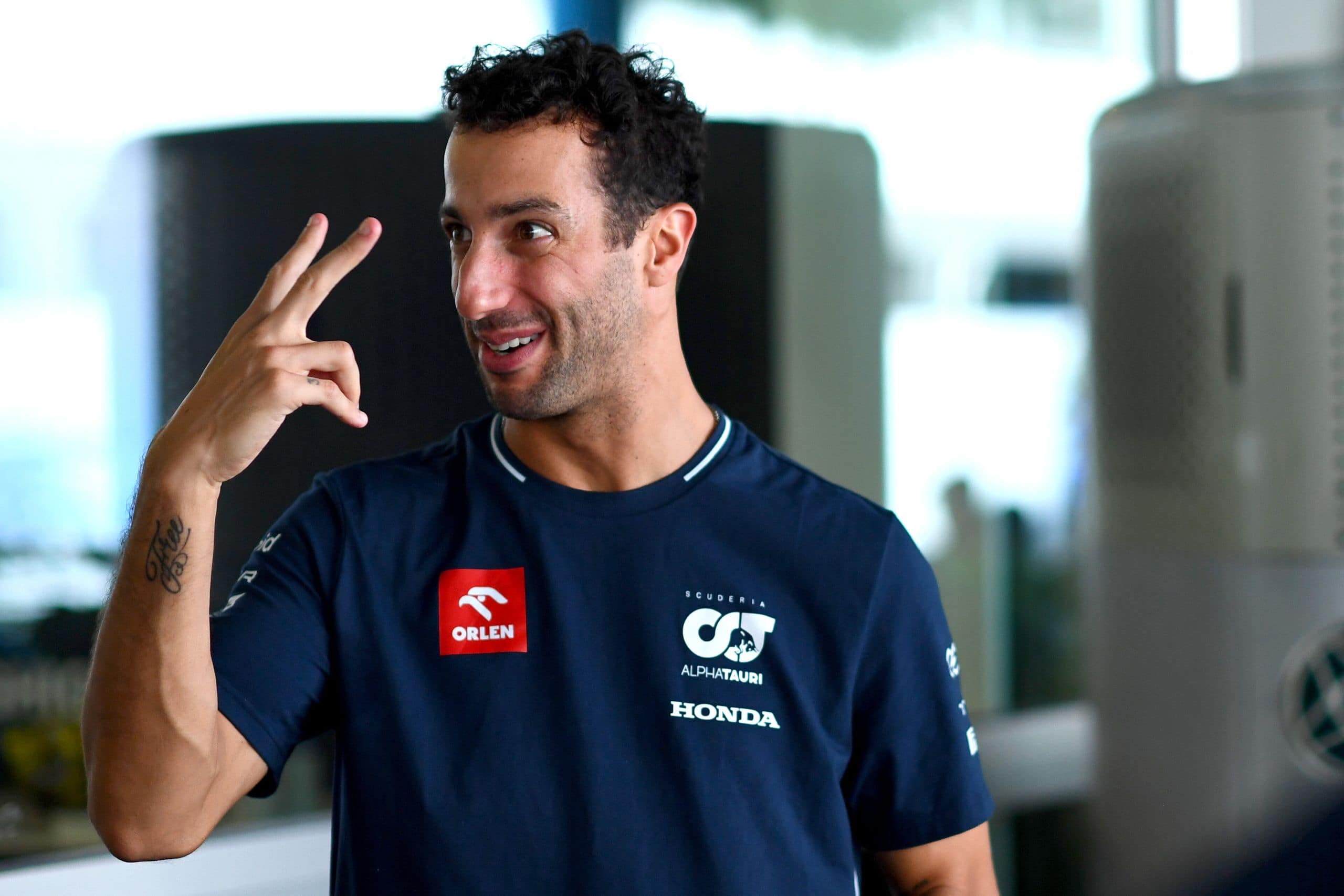 Daniel Ricciardo could miss up to two more grands prix, ...