With just two races remaining in the 2021 world championship, the fight for the driver's title is hanging on the knife's edge. But both drivers, whether Lewis Hamilton and Max Verstappen have made news also for their antics or stance besides their scintillating driving this year. While at Silverstone, Hamilton, the greatest on the current grid, erred, the result of which was Verstappen race-retiring and the penalty that was enforced on the Briton's driving, at Brazil, Mercedes turned the tables on Red Bull.
But their protest would never warrant anything serious from the end of the Stewards in whose eyes there was no damage caused by Red Bull that they could've been charged for. Having said that, much of these incidents have gone on to define the context of the 2021 World Championship as being one where on-field battles also found participation in the form of off-field protests.
To some, Max Verstappen's behaviour has been rather aggressive with the Dutchman being in the wrong. While on the other hand, Hamilton has been portrayed as being particularly pensive, crying foul of Max' antics on the grid every now and then. We all have our takes and so does Daniel Ricciardo of McLaren.
What did Daniel Ricciardo say on Max' aggression?
The Perth-born racing driver, currently finding himself well placed to finish inside the top ten this year, is the one we find sporting the biggest and brightest smile in the sport. Yet, when asked something serious, then Daniel Ricciardo, no fan of anything controversial, let alone a remark given in haste, doesn't shy away from giving his verdict.
So when he was asked about whether Verstappen is indeed aggressive and if so- then to what extent, here's what the Monza winner had to say:
I think in general, being his team-mate, I don't know if I have any more knowledge than everyone watching from the outside, because I think team-mate or not, we know Max, you know, the calibre of driving, how he races. I think he always came in with an aggressive approach, but I think he's certainly matured over time and certainly finds himself in less incidents or accidents as I feel he was in the first year or so in F1. So I think he's definitely polished up that aggression but still has it," shared Daniel Ricciardo.
Meanwhile, having said the above, the sport's famous 'Honeybadger,' who also claimed his maiden McLaren win earlier at the Monza-bound Italian Grand Prix also shared his thoughts on the Brazilian GP incident that marred the race for both- Lewis Hamilton and Max Verstappen.
So the question is what does Daniel Ricciardo, not one to be extremely vocal about all things F1 and someone who reserves his judgement on aspects concerning extremely serious events, had to say on the incident? In fact, this very stance also seemed clear in the way Ricciardo answered his response on the incident.
Here it is:
"Was that too hard? I mean yeah, who knows, I'm going to stay out of it."
"They both went off track, so you could say it was too hard because no one made the corner, so you could say that, but I think the approach is unchanged," concluded the always smiling Daniel Ricciardo.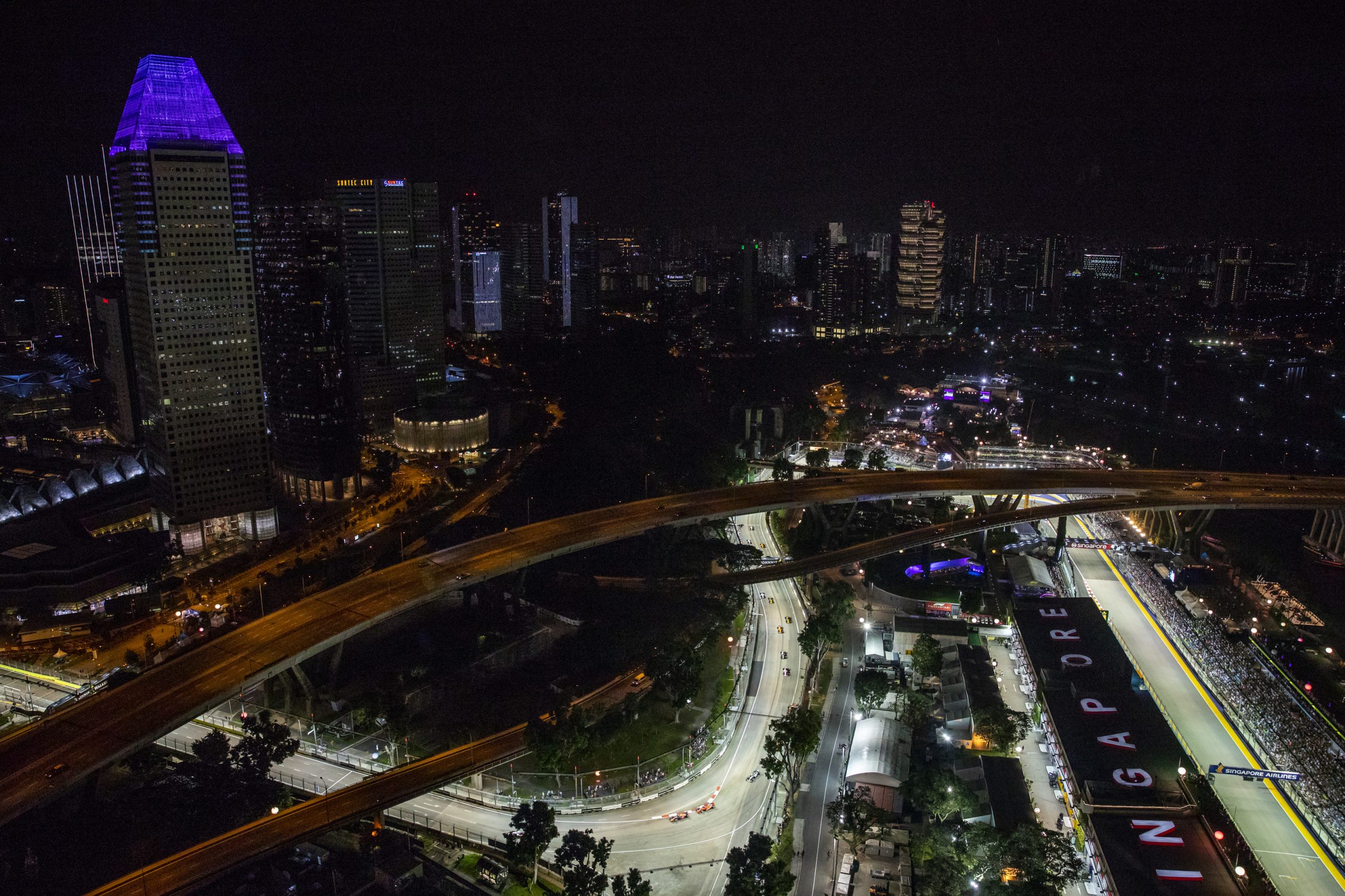 Formula 1 has today announced that the Formula 1 Singapore ...