When he last won a Formula 1 Grand Prix, which was back in 2021 at Italy (Monza), Daniel Ricciardo, arguably in a heartening gesture exclaimed, "I never left." He was, presumably, hinting at the desire of doing well and of not quitting in his mind the idea of winning and competing with full aplomb.
He had also set the fastest lap of the race on lap 53.
But what happened in the next 30 odd races was a disappointing run that left the easily smiling and uppity driver down in the dumps. And it wasn't hard to see any of that.
His struggles with McLaren continued to an extent that people began questioning his mental state with Red Bull team principal Christian Horner later questioning "What have they done to you," in reference to McLaren's treatment of the smiling Aussie.
Once bitten, twice shy is what they say for life in general when referencing a state of being where one's cautious about making pertinent decisions. But for now, it seems that Daniel Ricciardo has made the most important decision of his current life and perhaps after factoring in all the pluses and minuses.
He is back and maybe to where he belongs: the world trapped by F1's thrill and madness. It's a fun but also a heck of a ride that can damage you, especially if you aren't prepared to dabble with its downside.
A tough return up ahead?
But you'd think that having tasted his fair share of disappointments, Daniel Ricciardo would've made the most plausible career decision; that of partnering Yuki Tsunoda at the struggling Alpha Tauri unit.
After surprising everyone with his awareness and performances at the Red Bull simulator, Ricciardo first lined-up at the reserve driver role for Red Bull. He would ultimately accept the current offer to race with Alpha Tauri with the unit having disassociated themselves with Nyck de Vries.
Wherever you go, whatever you read with regards to the fastest form of Motor Racing, everyone seems to have a take on Daniel Ricciardo.
Though to the untrained mind, it makes sense to hold one's horses before passing quick judgment on the former Red Bull racer.
In a career that's easily spanned a decade, Daniel Ricciardo went from being the coyly smiling, braces-wearing youngster to a man associated with dashing overtakes. In some cases, he would offer ballsy triple overtakes as seen at venues such as the Azerbaijan Grand Prix.
He'd win at China. He would stun at Baku. And would collect podiums at Silverstone and Abu Dhabi. Then, he'd get alongside Verstappen, now a double world champion and see his performances dip.
There'd be further disappointments particularly at the beginning of his Renault stint, a career move that would eventually be defined by some brilliant efforts at the Eiffel Grand Prix.
And then, finally the Honeybadger would move to McLaren, one of the sport's most illustrious outfits, which is where his peppy smile would turn to a constantly perplexing expression.
Surely, now that he's back, there's excitement. Not that he's some evangelical figure of F1 and most definitely, not a world champion, but this return marks the arrival of a daring driver, one associated with a penchant for making the complex seem somewhat easy.
Reference to context being that hugely under-appreciated drive at Monza in 2017.
But what can- and will be- achieved by hyping Ricciardo's return?
For starters, the car that he is all set to drive is the weakest of them all on the present grid. The Alpha Tauri understeers like crazy and has an unsettling reared, which are but part of the ongoing issues in 2023.
Ricciardo isn't going to step on the podium at the very first go unless something drastic and unexpected takes place at the front of the grid.
Though, one must never say never in F1, to be stuffed with unreal expectations that Ricciardo will drive home unbelievable race results almost immediately would be overestimating F1's reality.
Even some of the best names on the current grid such as Leclerc and Hamilton have struggled and that too, against a vastly improved Aston Martin, which aren't as big a threat as the Red Bull of Max Verstappen.
This then is Daniel Ricciardo in a team that has scored two points from ten runs. If anything, this is Ricciardo's hardest F1 assignment as on date. But may it be full of smiles and riddled with self-belief.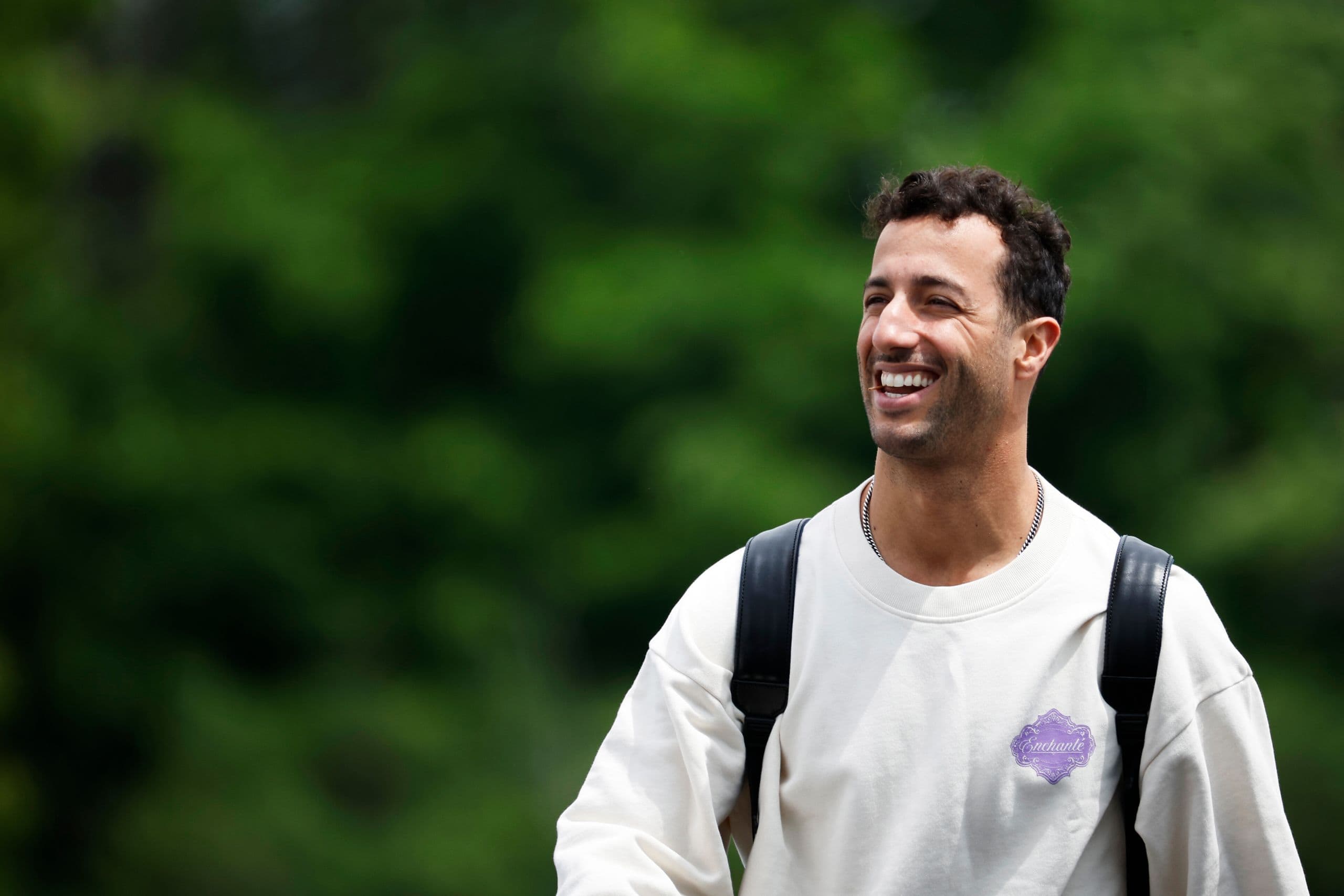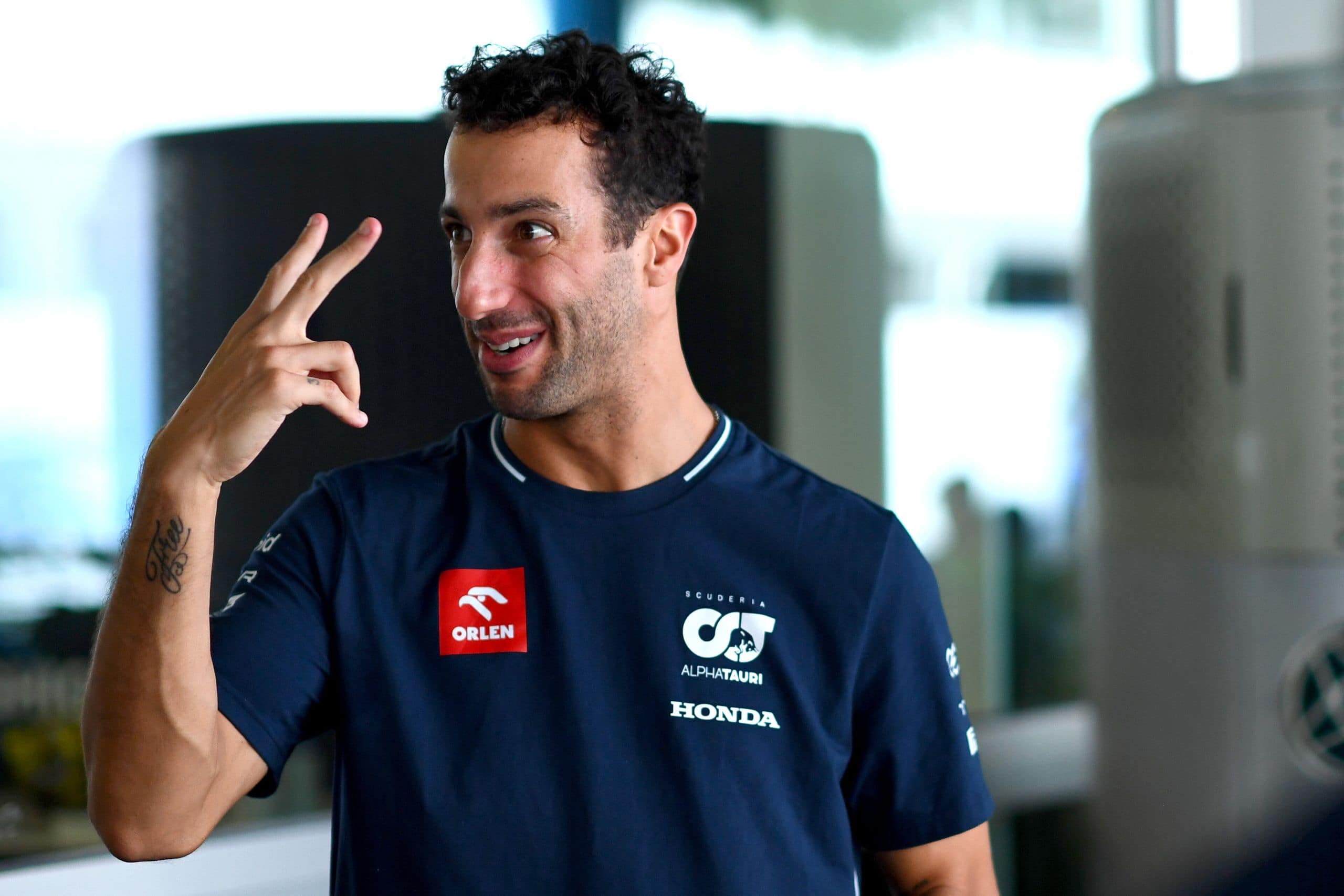 Daniel Ricciardo could miss up to two more grands prix, ...