Following the submission of all required documentation by all ten Formula One Teams, the Cost Cap Administration carried out the first-ever Review process under the FIA Formula One World Championship Financial Regulations. These new Financial Regulations are a very complex set of rules that competitors were required to adapt to for the first time.
Red Bull Racing was found to be in breach, however, the Cost Cap Administration recognised that Red Bull Racing acted cooperatively throughout the review process and sought to provide additional information and evidence when requested in a timely manner, that this is the first year of the full application of the Financial Regulations and that there is no accusation or evidence that RBR has sought at any time to act in bad faith, dishonestly or in fraudulent manner, nor has it wilfully concealed any information from the Cost Cap Administration.
In these circumstances, the Cost Cap Administration offered to RBR an ABA to resolve this matter. That offer was accepted by RBR.
An Accepted Breach Agreement ("ABA") dated 26 October 2022 was therefore entered into by and between the Cost Cap Administration and Red Bull Racing pursuant to Article 6.28 of the FIA Formula 1 Financial Regulations ("Financial Regulations"). A link to a summary of the terms of the ABA as provided for by Article 6.32 of the Financial Regulations is below.
However, speaking ahead of the Mexican Grand Prix a defiant Christian Horner doesn't feel the need to apologise for his team going over the cost cap, and instead feels other teams need to apologise to Red Bull.
"To be honest with you I think we're probably due an apology from some of our rivals for some of the claims they have made. We make no apology for the way that we've performed, the way that we've acted.
"We do take on the chin that there are lessons to be learned and potentially mistakes have been made in our submission, which with the benefit of hindsight with 20:20 vision everybody can be a specialist, but there was no intent. There was nothing dishonest and there was certainly no cheating involved, which has been alleged in certain areas. So I don't feel like we need to apologize.
"We've taken our pounding in public, we've taken a very public pounding through the accusations that have been made by other teams, we've had our drivers booed at circuits, and the reputational damage that has been made by allegations has been significant. The time is now for that to stop and to move on."
"Had we dragged it out through the administration process to go to effectively appeal, that could take months, and beyond that the appeal could have taken further months. So we could have been looking at 12 month period to have this situation closed and the amount of speculation, commenting and sniping going on in the paddock, it was in everyone's interest — our interest, the FIA's interest and Formula One's interest — to say we close the book and we close the book here and today. We accept the penalties, begrudgingly, but we accept them."
"But this is a penalty that the FIA — after an awful lot of dialogue with them — they know the impact that it has on us. They see how the teams operate, they see the efficiency of their runs, this has a material impact on our car performance for next year."
"The more draconian part is the sporting penalty, which is a 10 percent reduction on our ability to utilise our wind tunnel and aerodynamic tools. I've heard people reporting today that that is an insignificant amount, but let me tell you that is an enormous amount. That represents anywhere between 0.25s and 0.5s of lap time. That comes in from now, it has a direct effect on next year's car and it will be in place for a 12 month period.
"By winning the constructors' championship we have become victims of our own success by, in addition to that ten percent, having five percent incremental disadvantage or handicap compared to second and third place. So that 10 percent put into reality will have an impact on our ability to perform on track next year."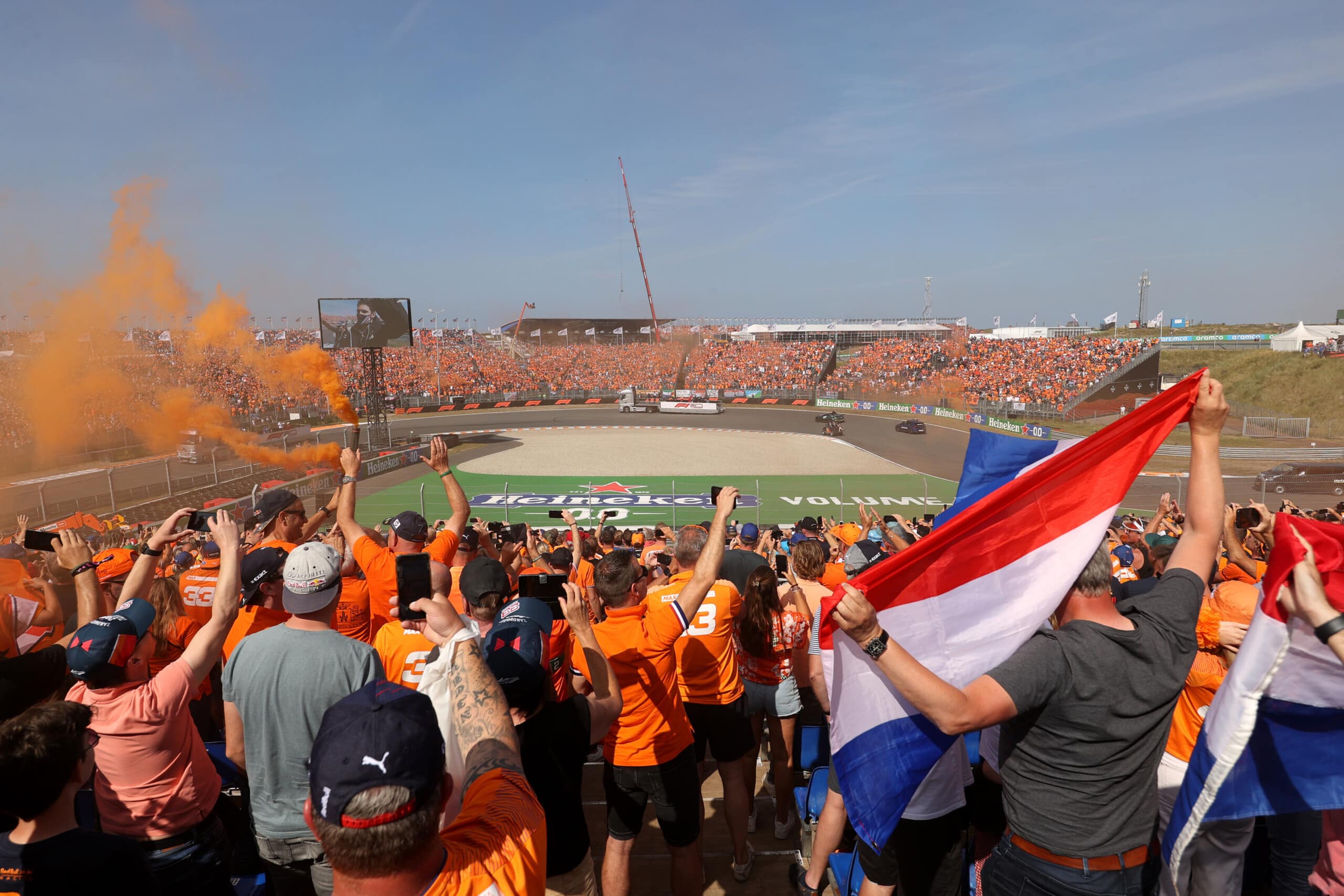 Formula 1 has today announced the Dutch Grand Prix will ...