The 2019 Belgian Grand Prix was the 1010th FORMULA 1 race. But September 1, 2019, would be remembered for one big reason, not 1010. It was a Red-Letter day for Ferrari, not a silvery outing for Mercedes. It was a day where the horse was seen finally prancing having been severed by the lion on the race-track for several consecutive occasions.
Mercedes, until such time, had won eight successive races, with Red Bull halting their charge at Austria, immediately after which there began a 'you -miss-I-hit' series starting from Great Britain and ending at Hungary wherein the two teams took turns to win. But Mercedes held the upper hand even in that mini-battle losing to Red Bull only once in Germany.
At all this time, the sport's arguably most famous outfit watched from the sidelines, as if having been drugged or rendered powerless. Never before the woes of Ferrari fans seemed as abundantly clear as in the first half of the 2019 season where they went winless in all twelve rounds.
But when Charles Leclerc blitzed around the sport's most famous racing venue at a lap time of 1:42:519, you felt that the dark clouds confronting Ferrari were finally making way for light. Anything could've happened the following day but for now, you felt, being in August company, Charles taking a dominant career pole right on the last day of the month.
One day later, he'd hold off Lewis Hamilton-Ferrari basher, Mercedes Master, undaunted achiever, now set for a seventh driver title- to collect the first win of his career.
On Sunday, as he encountered and bettered 'Hammertime' in a liberating experience of sheer race-pace, there stood no chance of Mercedes in front of a Ferrari that was flying, and finally.
Statistically-speaking, the 2019 Belgian Grand Prix earned Ferrari a collective of 38 points, Vettel's P4+ Fastest Lap earning him 13 in comparison to his young teammate's 25. But factually speaking, the outcome at the dazzling Spa-Francorchamps truly presented the world a fighter, not some rookie from Sauber (now Alfa Romeo) whose first big news headlines in Formula 1 was when he was confirmed to replace Ferrari's last world champion, Kimi Raikkonen.
Not that Charles Leclerc's big moment was some flash-in-the-pan occurrence.
He would win the very next event, this one even bigger than the former, crossing the start/finish line in front of 200,000 attendees at the Italian Grand Prix. Amid herds of fans were the Tifosi, whose bloodshot eyes that had seen more frustration than relief in 2019, was finally witnessing the rise of a young force.
His victory, a pain relief balm of sorts that eased up all that pent-up angst, truth be told.
Then that this was Ferrari's first home win since 2010 made Charles Leclerc victory even more special. But truth be told, in order to understand the young man at the Scuderia, and to take stock of his true spirit, you'd have to visit what the Monegasque endured twelve races before, over half a year back in time, before he came to experience the divinity of victory from the top step of the podium.
Do you know why?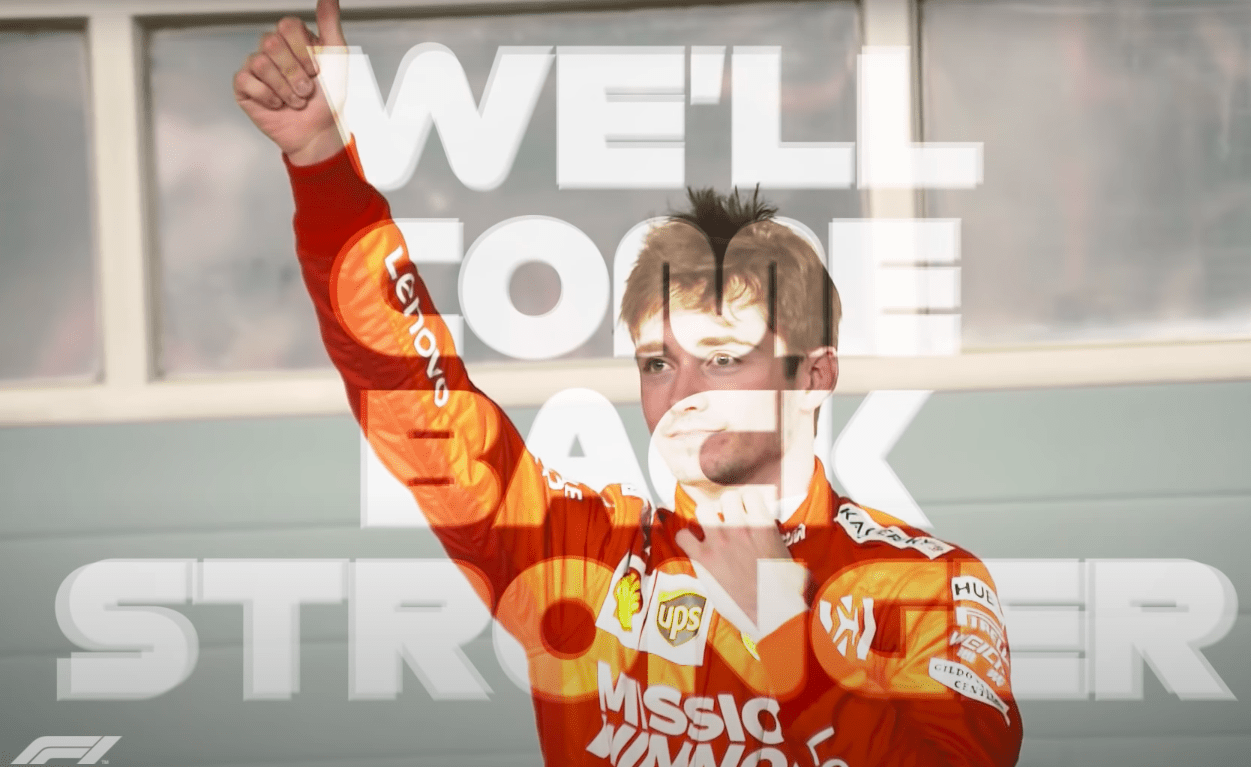 Because no great thing was ever achieved before heartbreak; the antecedent that often comes across with painful lessons, only so one can relish the true meaning of victory.
In March 2019, Charles Leclerc became the 99th FORMULA 1 driver to take pole, the first of his career, the venue being the Bahrain Grand Prix. Amid massive expectations of seeing sparks flying, hopefully from the simmering red Ferrari, what Sakhir actually had in store was anything one would've guessed, not in the least, Charles Leclerc.
Not only did Charles lose the race-lead to his teammate, Sebastian Vettel, but he was also left to fend against an attacking duo of Lewis Hamilton and Valtteri Bottas.
In a sport known for its changing vagaries, this was a real-life exhibition of one albeit at electrifying speeds that Leclerc simply had no control over. But on the big night where he was expected to win, his terribly taxing run in that SF 90 saw him slip from being the track leader into being a tiny ping-pong ball waiting to be booted by the two Mercedes.
You can counter one driver, but how do you contest with a trinity? Within seconds from the start, the shiny pole-sitter was struggling for grip everywhere.
Having gone down into third, he'd soon make the most of Bottas locking up and would lunge ahead to take second, now trailing Vettel, the race-leader.
Soon, the four-time world champion would see Leclerc snatch what was his from the start. Needless to say, this was another big moment that would soon turn into a disaster and inarguably speaking, Charles' greatest mishap of the evening for no fault of his own.
Right when it seemed Leclerc had done the damage control and was going to script his maiden win, he suffered a mechanical malfunction, his team reporting, "no H-recovery," over the radio.
Charles had exclaimed, "there's something strange with the engine," moments earlier.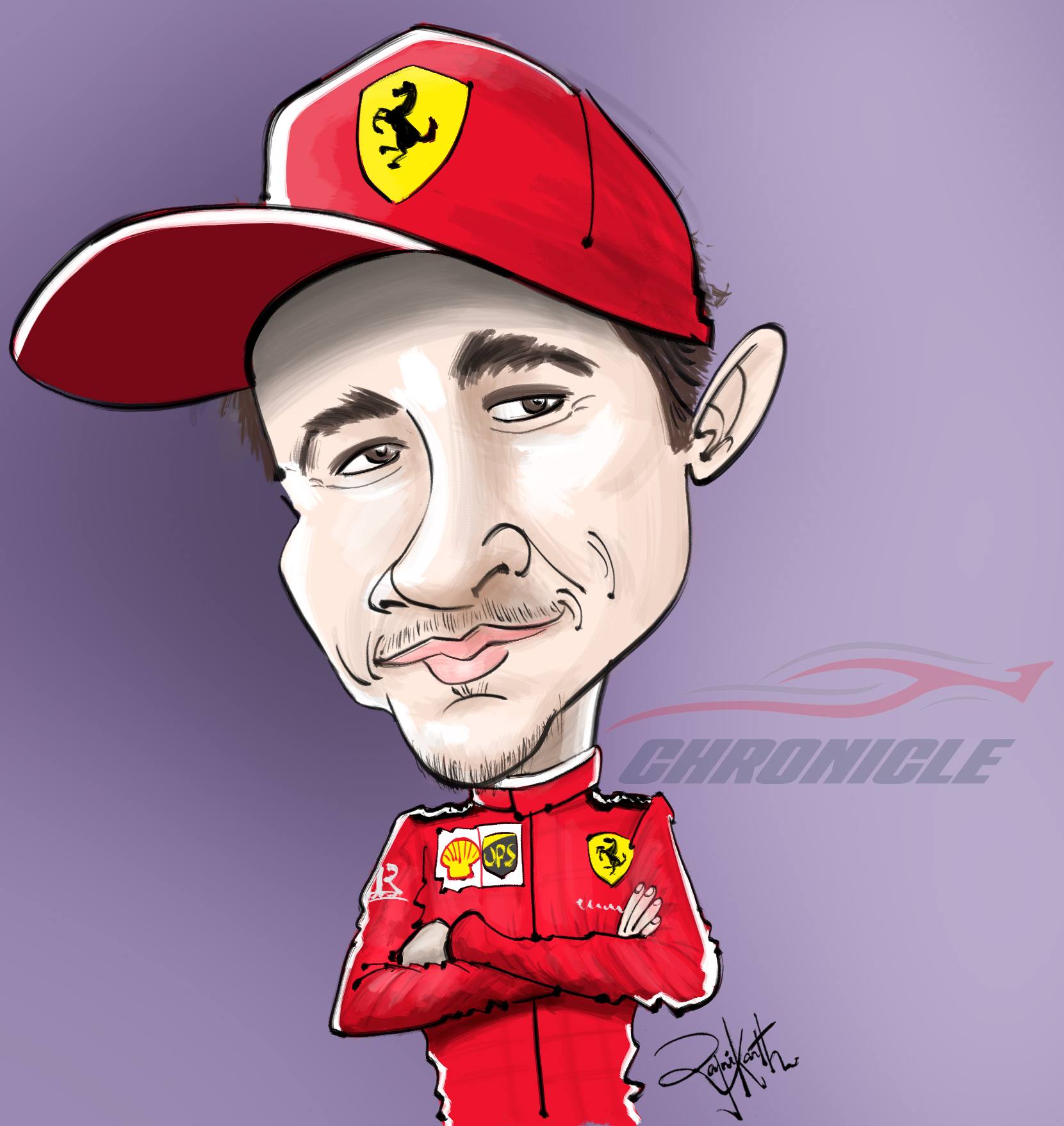 It soon went from being a Ferrari 1-2 into a Mercedes 1-2.
But that is where Charles demonstrated grace under pressure, defending brilliantly his third until the end, a position he was not willing to concede. Not even as further trouble arrived with Max Verstappen hunting down the Ferrari driver in the closing stages.
There were 9 more laps to go, the Ferrari limping, the gap to Bottas, in second over 30 seconds. Could anything have been worse?
But amid heartbreak, as he drove past the checkered flag to collect his maiden podium in FORMULA 1, not his maiden race-win, a thought went out to how he conducted himself in the post-race presentation:
"Sometimes it's just not your day and today was not ours. They gave me an amazing car all weekend long. But we come back stronger."
And this, this final line explains us why Charles Leclerc is so highly rated, why his is the heart of a champion; one who is yet to become one and shall soon- hopefully- win having already shown he can contest just about anyone.
There's , therefore, less of a surprise and more of gladness to see that in the exact same car in the same season where a mighty fine world champion driver Sebastian Vettel is struggling, Charles is holding Ferrari's fort.
His 63 points to Vettel's 17 suggesting why the current blue-eyed Ferrari boy is already their go-to man. Someone who has already tasted both victory and defeat, and at a time where the hopes are dwindling for a team that once gave so many plenty of it.
And maybe that is why at a time where the future of the sport seems promising- in that there's Max, with Lando, George, Albon, and Pierre rising- even as FORMULA 1 faces an existential challenge to reinvent itself, Leclerc's presence adds more excitement than ever.
And with that, it raises newfound reason to hope that the ailing team confronting many a dark night- having lost to Mercedes in every single season of the turbo-hybrid era- may finally have found the one ready to take up the fight!
Happy 23rd, Charles Leclerc!