To call FORMULA 1's Iceman Kimi Raikkonen the oldest man on the grid might not be the only apt definition for the Finn. Not only because it's a FORMULA 1 World Champion at the end of the day. But maybe also not since where numbers are concerned, there's more to Kimi than meets the wise eyes.
Kimi Raikkonen By The Numbers
For instance, if one's serious about numbers, then how about a span of over nineteen years at motor-racing's highest level?
Does that not require consistency, not to mention, being in great shape?
Not that the man would care a bit about numbers.
Well, he did, as a matter of fact, cancel celebrations for his 300th race (2019 Monaco Grand Prix). But in the next hour, the Espoo-born driver is about to enter his 323rd race.
But central to the big Kimi milestone- no other driver has entered as many races- is the predicament impossible to ignore. Raikkonen is beginning a world record feat from nineteenth on the grid (P19) just ahead of Nico Hulkenberg. There could not have been a worse spot to begin the Nurburgring challenge. Well, local-favorite at Germany (like Vettel) and last-minute Racing Point stand-in for Stroll, Hulkenberg, down at the very rear might agree.
So one reckons, it might not be too bad to credit him for still contesting at the highest annals of Motor Racing. This is not just for the rigors involved, but for what Niki Lauda reckoned, "are 30 percent chances that a FORMULA 1 driver might not come back in one piece at the end of the race!"
But in a sport where he's not getting any younger, where his fortunes may not have gotten any worse- driving a car that's anything but fast (that's essentially made him a backmarker)- there stands the Kimi Raikkonen predicament.
It's one that can drive his fans nuts.
Should he go now? Should he stay on and hope for a better car in 2021, say like the 2019 machine? Maybe that can get him back to the business in the upper-end of the midfield?
What must he do?
True to his notorious and quiet ways, Kimi's not even expressed what he'd quite like to do- realize the paddock-grapevine that's been doing the rounds since a while now; team up with Mick Schumacher and drive for another season (an act that can further stabilize the Alfa Romeo unit).
Isn't it time for him to go? To his credit, he's done pretty much what a very talented racer would want to achieve at the pinnacle of the sport; having won a world championship, that too with Ferrari, not a feat in his view as such (knowing him).
But an achievement, nonetheless, many would love to gather, at least, the earlier the better in their careers. So what's there to be left to achieve, Kimi?
If you have followed Kimi closely, you'd have known he's courted divided opinions, of late, in the very sport he made his own thanks to his simple, uncomplicated but no-nonsense ways.
You might be the greatest champion racer but if you are growing old, you are expected to leave and make space for the younger generation. And it's only fair.
But if the youngsters are blessed with the sublime from the very start, and it might make for an interesting open-ended debate, how is it that an old bloke past his best was still hanging around strongly in the 2019 midfield?
It would not require one to be the most gifted observer or a pundit of unquestionable insight that the 2019 Alfa Romeo car was more powerful than the machine driving which F1's Iceman lost cool, at Mugello's Tuscan GP.
His "For What" (exchange on team radio around 5-second time penalty) is already a popular subject in the social media landscape where memes are as common as a sneeze.
Yet, the fact that in the very race where Carlos Sainz Jr. tasted the thrill of what it means to stand on the podium for the first time, Brazil 2019, we might have already forgotten that a 39-year-old F1 driver stood fourth (with Giovinazzi down in fifth).
So in the next hour as the old-bloke enters a record-breaking moment, lapping Rubens Barichello for most race-starts, a thing can be said for certain.
Kimi might not be the face hanging around the podium places, his last prominent performance being 2018, where he ended on the podium on 12 occasions out of 21.
It doesn't seem as though Kimi's lost a percent of the will to do well (a much-younger teammate making it into Q2 only a few hours back, for the first time this season at the Nurburgring quali, Kimi doing it much before).
On top of it, that he's still the same- unflustered, phlegmatic, 'care a darn' bloke that endeared him everyone around the world- augurs well for a man who first entered a FORMULA 1 race 7,161 days back in the day.
Never a crowd-pleaser. But his own man, with the same passion for racing with zero inclination toward the press or soundbites- Kimi Matias Raikkonen, the Iceman.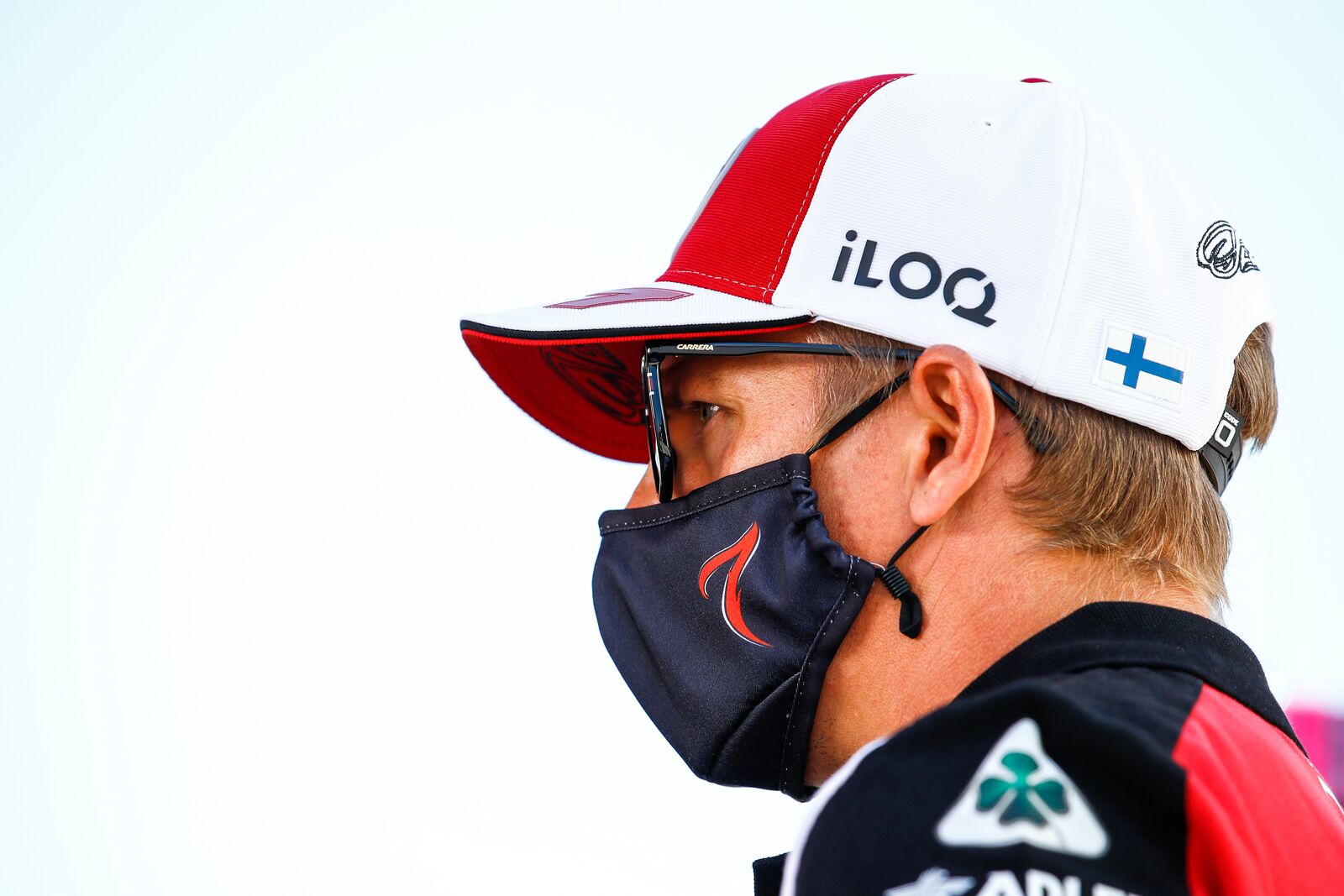 "Kimi, why do you think the move to Sauber would ...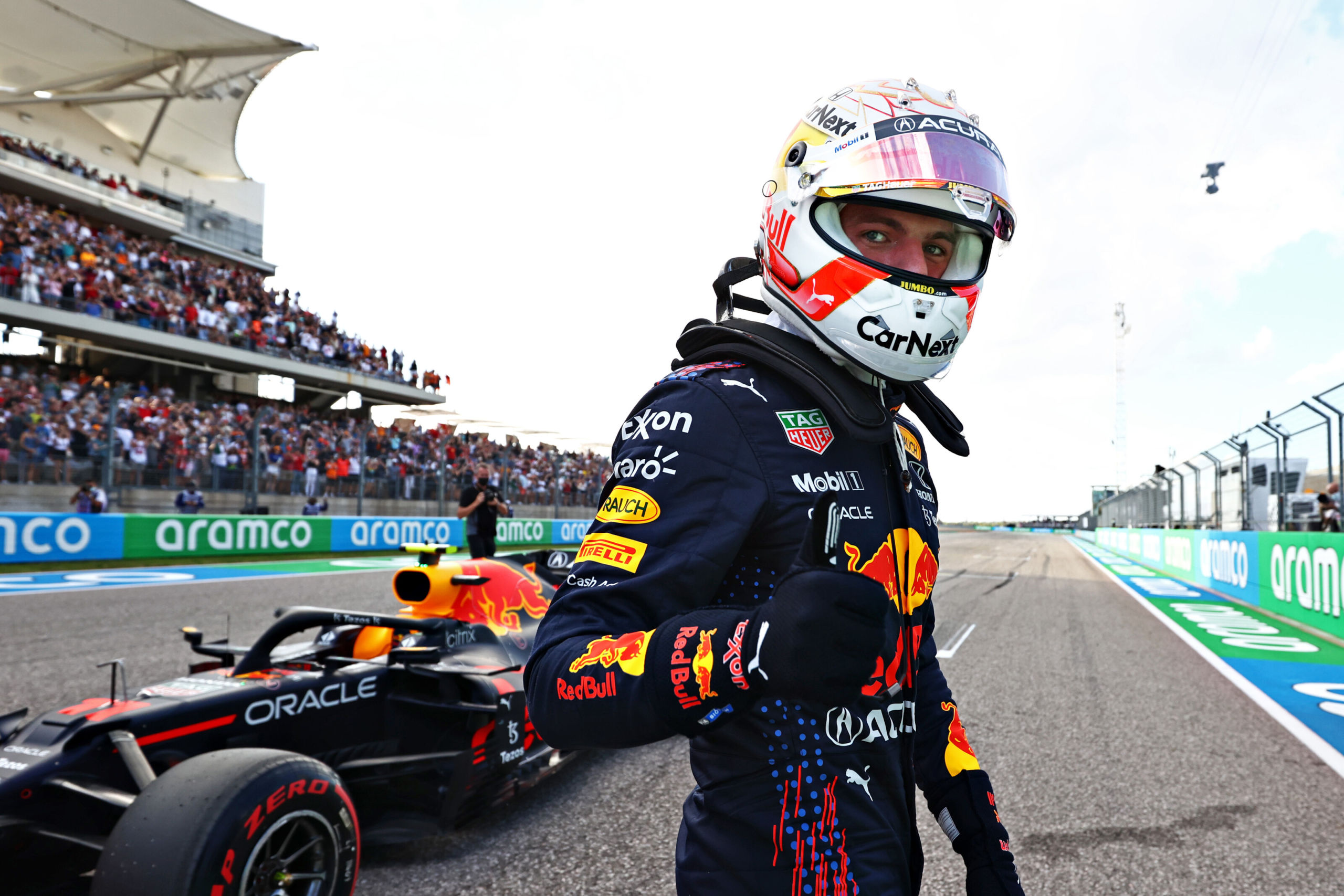 In the dying moments, Max Verstappen snatched pole position for ...