Since his pole position here at Monza back in 2019, Ferrari's Charles Leclerc has claimed a further thirteen career poles in Formula 1. Eight of those, unless one turns a blind eye to it, have come this very year in 2022.
Among those eight poles is Charles Leclerc's latest in the top flight of Formula, an effort that came at the 2022 Italian Grand Prix qualifying.
Should the October, 1997-born Leclerc convert his seventeenth career pole into victory, it'll be a win on two accounts.
Mathematically speaking, Monza's impending run will, at least, keep Charles Leclerc in the hunt for the world title; that's despite a gap to Max Verstappen (310 points, P1), which at the back of 109 points, currently looks insurmountable.
And second that a win at Monza will help revive the fledgeling fortunes of a side that last won its home Grand Prix in 2019.
Although, it's worthwhile to note that the win three years ago too happened at the back of a resolute performance by Charles Leclerc (in 2019). In such time, the boy from Monaco has gone from being an F1 newcomer into a main player at Ferrari, the sport's most famous and exuberant outcome.
But alongside a performance graph marked by valiance runs a story that risks being marred by Ferrari itself: the lack of consistent performances, a lion-size reason for which stems from strategic blunders.
In its current wake, Ferrari and Charles Leclerc is a saga that has the whiff of romance. But can this relationship last long and birth a world title, one's not really sure.
Not that Leclerc, 5 wins and 19 podiums to his name, isn't a competitive driver; if anything, he's the fastest on a grid featuring Hamilton, Verstappen, Alonso, Sainz and Perez.
Not that Ferrari haven't quite produced a belter of a car that can win races. It must be reminded that of the fifteen Grand Prix battles held so far, Ferrari have put their names against 10 poles and captured 4 wins.
In fourteen of the fifteen races held so far, Ferrari have either had the best position from which to begin a Grand Prix or the most ideal spot to end one. And yet, so tumultuous has been their journey in traversing 2022 that the season has often seemed a nightmare.
When not found wanting vis-a-vis Red Bull in a Formula 1 Grand Prix, Ferrari have shot themselves in the foot. On his part, Charles Leclerc has either spun under pressure or slided away from the grid whilst leading only to land in the gravel trap (Le Castellet, French GP).
But on the other hand, whenever he's been found in an impeccable position to win a Grand Prix, he's been let down in the back by his own team.
When you are done in by your opponent and Charles has been smashed quite often by the brute pace of Max Verstappen's Red Bull (Dutch GP, Miami GP, the latter a first for F1), it's fine and fair. Happens often to the best on the grid.
But truth be known, being rendered helpless by your own team, whether it was the strategic blunder of calling the Monegasque into the pits at Monaco or the weird Dutch GP call for softer tyres for the fastest lap, which is when none of that even occurred, is akin to being backstabbed.
What's rather painful is that such a predicament is caused by one's own.
Where Charles finds himself today is also partly down to the fact that Red Bull's Verstappen has created a menace thanks to the car's superior race pace. Ferrari, on the other hand, find themselves in a spot where they can maybe just draw a leaf from the book of Red Bull strategist Hanna Schmitz: the bright face on the Red Bull pit wall.
The lady who makes the close and importantly, right calls; when to pit, what tyre to put on Max's car. The adjectives continue!
However, the only force that can rescue Ferrari from a position that reeks atrocious sense of judgement at times are Ferrari themselves. And the man for that job is Charles Leclerc, due to begin his 2022 Monza challenge from the best-possible position on the grid: the pole.
The only thing the team now has to do and ditto for Charles, is to drive a clean, error-free race for the next 53 laps.
One can't wait to hear the words: "It's lights out and away we go!" Isn't that right Mr. Charles Leclerc?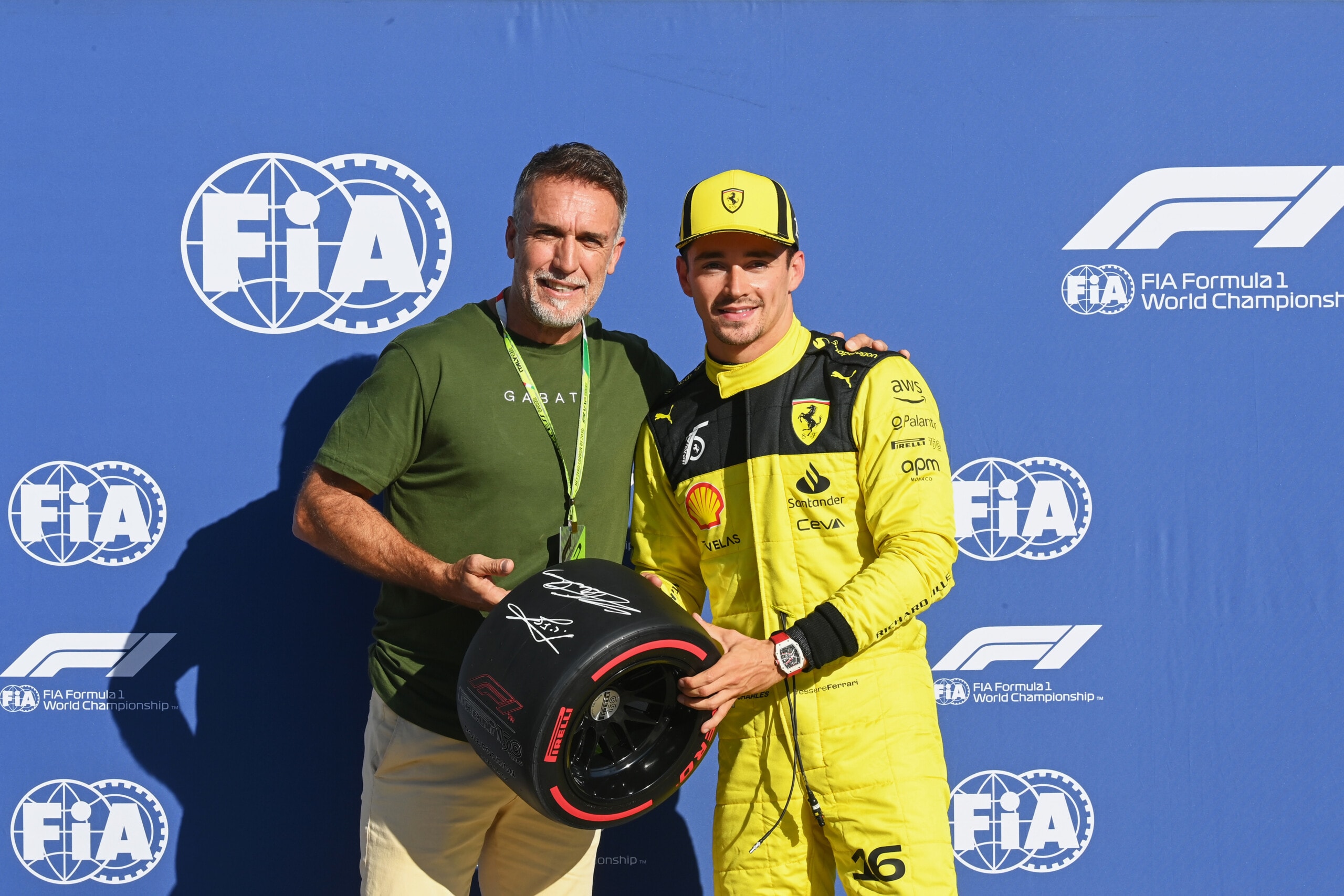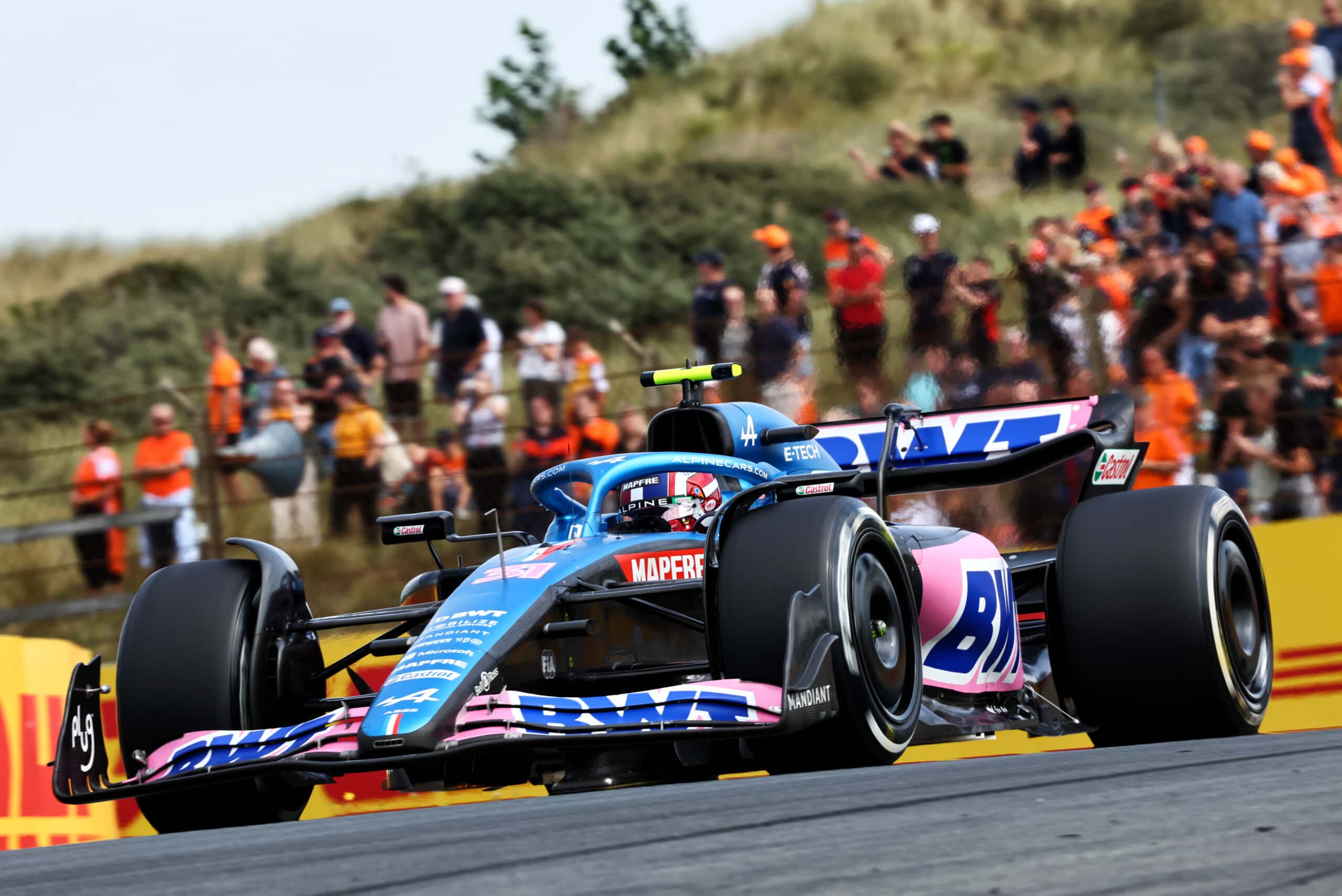 Alpine driver Esteban Ocon described racing in Singapore as a ...