A jubilant Charles Leclerc couldn't wipe the smile off his face after taking his first race win in two years, and feels like this could be the year the Scuderia make a sustained title challenge. 
'I'm so happy. I keep repeating myself but the last two years have been incredibly difficult for the team and we knew this was going to be a big opportunity for the team and the guys have done such an incredible job giving us and building this amazing car.
'So for now it's starting in the best way possible: pole position, victory, fastest lap, one-two today with Carlos, we couldn't hope for better. So yeah, thank you to all of you guys that kept supporting us in the past few years. It hasn't been easy but it's incredible to be back at the top.
'It feels amazing. Obviously, after yesterday, it already felt great. But yeah, we had to finish the business today and we did a one-two. So it's the perfect start to the season. And I'm incredibly happy after the last two years that have been very difficult for the team, for myself, for, obviously, Carlos also last year. We had to work extremely hard. And we did work hard and well. And yeah, to finally prove that all the work that we've done in the past two years is paying off, feels amazing.'
With Leclerc starting from pole position and his teammate Carlos Sainz in third, Max Verstappen was the meat in a Ferrari sandwich, which gave the Scuderia plenty of strategy options.
'It's just to have a bit of a different strategy between our two cars and to hopefully put Max in a bit of a difficult situation and for Carlos to try and get him towards the end by having a slightly different strategy.
'I don't think at the end it was possible for Carlos to do the alternate strategy because… I don't know, I haven't seen the race but I guess it wasn't possible because at the end we did a soft, soft, medium both of us, but the thinking behind was just a slightly different strategy between the two cars.
'On the first one [pit stop] I think I did a small mistake on my in lap and also we had a bit of a problem on the front right at the pit stop which cost us a bit of lap time and that puts us in a bit of a tricky situation after the first pit stop.
'I didn't really know how much grip I will gain from these new tyres and also on the out lap I was not pushing as much as I could and I was probably a bit under the limit and Max was right behind. He had already done one lap with the tyres so he was already pretty much on the limit of the tyres and it was very tricky to keep him behind. But I managed to do so.
'And then on the second one, it was just a bit smoother, the in lap was a little bit better. I think I still had some tyres left, so I could push and the pit stop was also better so it was a bit more under control and we probably also took a bit more margin, seeing how the first one went. For the safety car, obviously I wasn't very happy to see the safety car out. I was very happy when I saw the virtual safety car because that would mean that I would have a big gap to the second place but I lost everything with the safety car. But I quickly said to myself that is the way it is, and I had to stay calm and to try and do the best restart possible, which I did, and then manage my race to the end.'
Leclerc and Sainz formed a solid partnership and friendship in 2021, but with the hope of being involved in a title fight in 2022, there is the possibility that emotions can boil over. However, Leclerc doesn't see this becoming a problem between the dynamic duo.
'I think it's a very good problem to have. I mean, coming into the season we surely knew that we were going to be in a better position compared to the past two years but we didn't really know where, and now we see that we are actually in the mix to fight for the title so it's amazing! I think we are both very, very happy to have a car that is capable of winning. And yeah, we'll fight for it, for sure,' concluded Leclerc.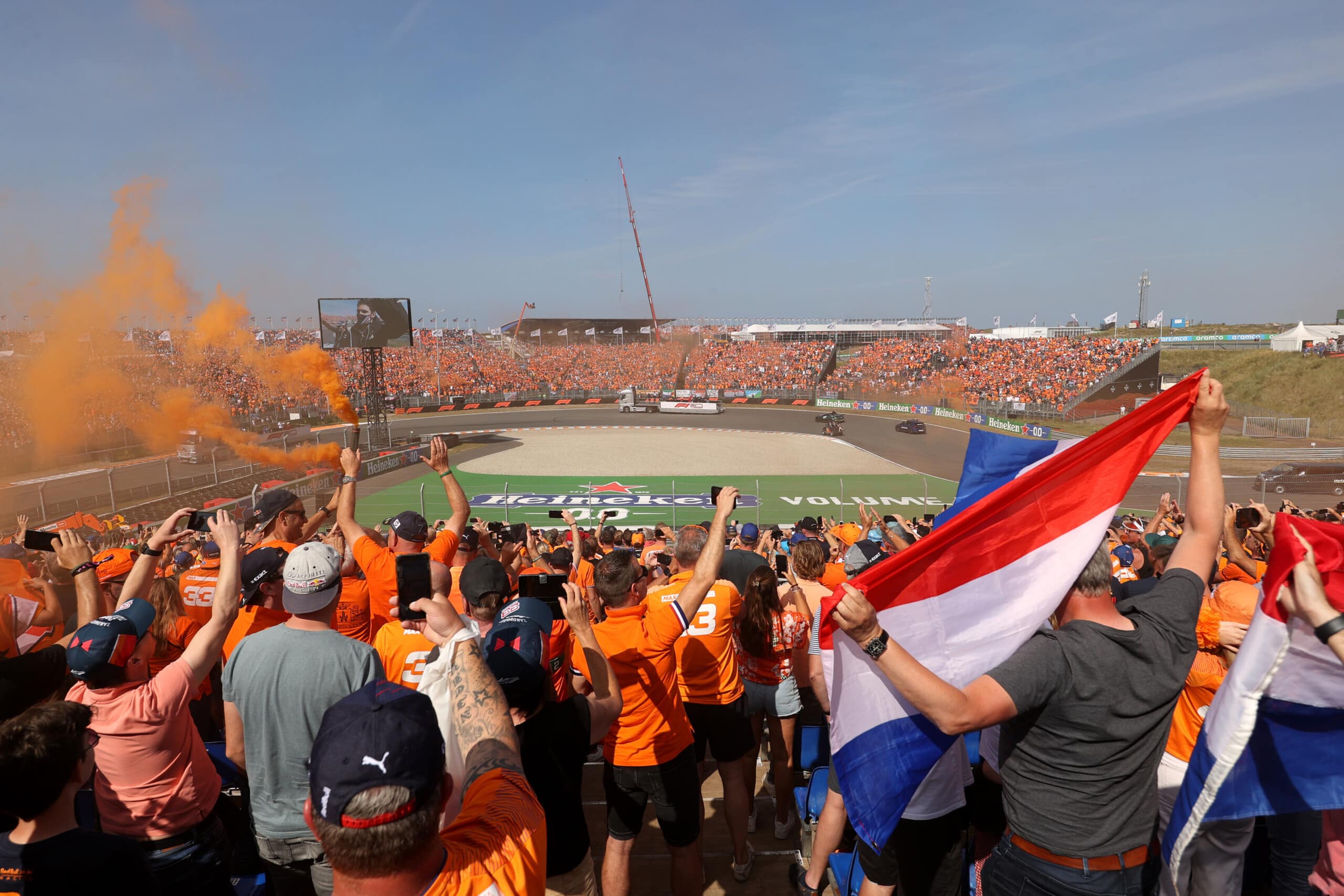 Formula 1 has today announced the Dutch Grand Prix will ...