Spanish driver Carlos Sainz held off McLaren's Lando Norris and the hard-charging Mercedes duo to win an exciting Singapore Grand Prix.
The Ferrari driver led every lap of the Marina Bay circuit, having started from pole position, but had to manage his tyres to the end of the race, as well as keeping former teammate Norris at bay.
Lewis Hamilton claimed his first podium since the British Grand Prix in July, after teammate George Russell dramatically crashed out on the final lap.
Sainz,29, said his second career win felt "incredible".
"Given our limitations with tyre wear, I knew it would be a long (final) stint on hards. I felt under control to be honest, I had the head space to do what I wanted to do.
"It has been an incredible weekend right from the start. The team deserves this win for the enormous work they have done both here and in Maranello and I'm proud to dedicate it to all of them and the tifosi.
"We executed the weekend perfectly on my side and I think we managed the final thrilling part to perfection, giving Lando (Norris) DRS and controlling the pace all race long. Of course, pitting earlier meant we had to make our tyres last for a longer stint and the final laps were on the limit, but I'm extremely happy we made it work.
"Tonight we celebrate, but from tomorrow we'll start preparing Suzuka. Let's keep it up."
Sainz strategically gave Norris DRS to slow the progress of Russell and Hamilton, who had stopped on Lap 44 under the VSC (Virtual Safety Car) and put on the extra set of new medium compound tyres they had saved.
This allowed Sainz to preserve his advantage and claim Ferrari's fourth win around the Marina Bay circuit.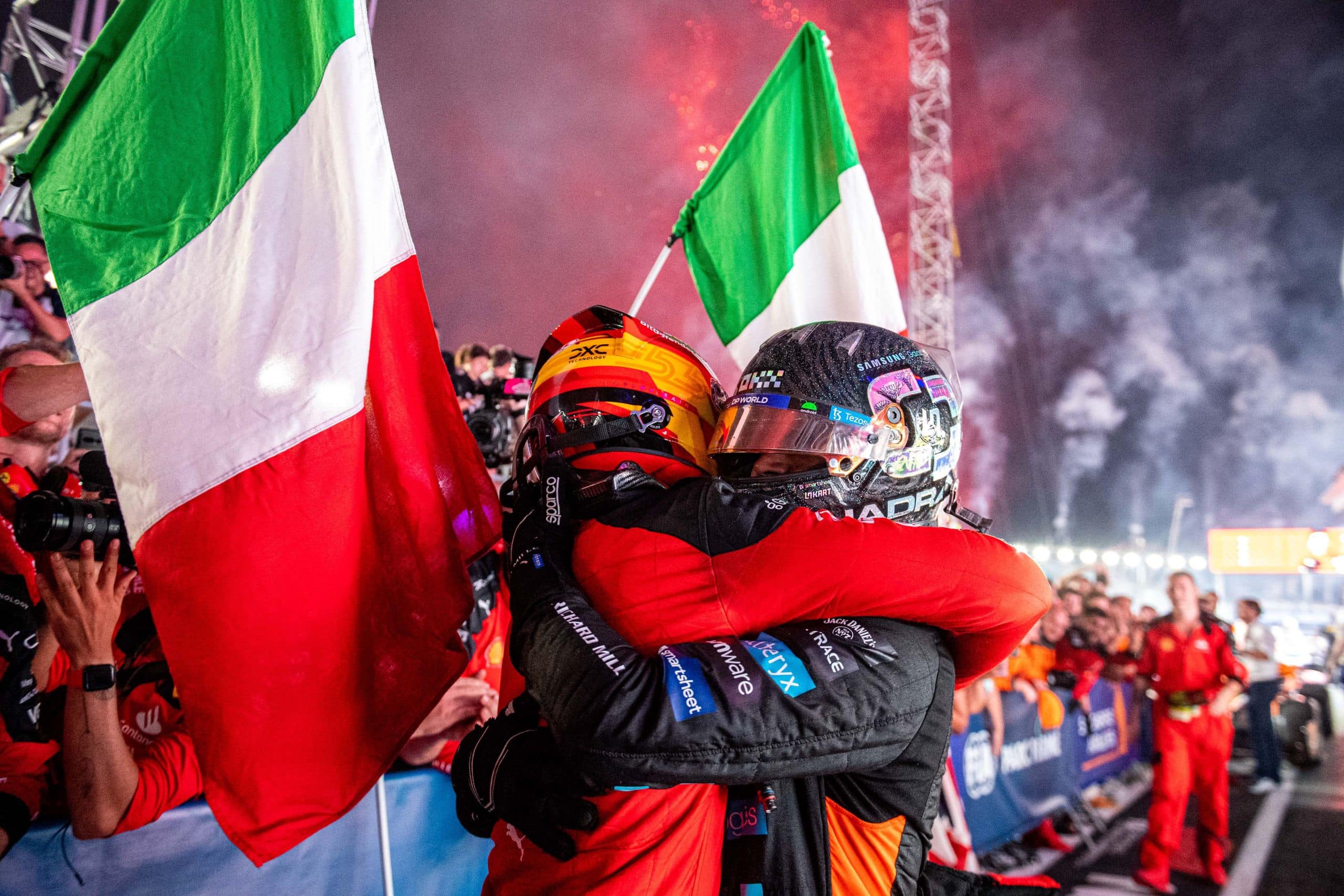 Championship leaders Red Bull recovered some pride on a difficult weekend for the team, with World Champion Max Verstappen recovering to fifth.
"Firstly, congratulations to Ferrari. Carlos drove a great race and managed to hold on for the win. It certainly has been an exciting race today, but for us, we were very unlucky. The safety car could not have come at a worse time and that killed any chance for us to get into contention. It was a shame, but there are also a lot of positives. Max's pace at the end and then with Checo coming back through also made for a very strong performance. We knew that the run would come to an end at some point and we reflect on the job well done by the Team. 15 wins in a row is an incredible feat. 10 wins for Max is something that is equally remarkable. We carry a lot of momentum heading into Japan and look forward to getting out and going again," said team boss Christian Horner.
And there was a first points finish for AlphaTauri stand-in Liam Lawson, who finished ninth in only his third F1 race.
"I would've liked a few more Grands Prix to prepare for this one, but obviously, when you get the opportunity, you have to take it with both hands. Honestly, that's what I'm trying to do, and today was fantastic. I'm happy with the race, and I definitely gave it everything because I think we maximised the car's performance. I need to look at the start because it's been two weekends in a row that I lost positions, so it makes our lives harder. We stayed out of trouble for the rest of the race and kept it clean. It's hard when you're struggling for pace, trying to maximise your tools and get everything out of it, so the race was physically demanding. At the end of the day, I'm really happy to have scored two points," said Lawson.
Sainz declares Singapore win his first 'smooth operation' with Ferrari
On the radio after the race, the Spaniard sang 'Smooth Operator', a nickname that he has carried with him since his McLaren days.
Sainz said the whole weekend had been incredible as he added to his British GP win in 2022.
And it really was a smooth operation, as the now two-time race winner expertly managed his tyres and his pace throughout the race to ensure he kept the lead.
In the opening laps, having beaten Russell off the line, the 29-year-old gapped his teammate Charles Leclerc, who had jumped up to second thanks to starting on the soft compound tyre.
Ferrari were trying to create a gap between their drivers at the front so that they could both pit if a Safety Car was deployed.
And when debris from Logan Sargeant's Williams was left on the track after the American driver hit the wall, Ferrari took action.
Sainz pitted and returned to the lead, however, Leclerc lost out badly, having to wait for Norris' McLaren to go past and for Hamilton's Mercedes to enter his pit box before leaving, meaning the Monegasque driver lost positions to Russell and Norris.
After the race resumed, and Russell had passed Verstappen's off-colour Red Bull, Sainz had to resist the Mercedes and control his tyres.
And while Sainz was confident of having the pace to keep Russell at bay, his lead and race-winning prospects were thrown into doubt when Mercedes pitted both their drivers for mediums on Lap 44, after Esteban Ocon's Alpine broke down.
The Mercedes pit wall reckoned a two-second difference in lap time was needed to make an overtake in Singapore, and with the fresh rubber, they had it.
Ominously for Sainz, Leclerc had no defence as the Mercedes duo swept by less than a lap after catching him.
But when they caught Norris, the 23-year-old was within a second of Sainz, meaning he had DRS to defend – which the Spaniard was doing strategically.
"It worked to perfection," Sainz said post-race.
It meant that Russell and Hamilton found their path to victory blocked and Sainz closed out the win in impressively calm fashion.
The chasers become the leaders
For much of the season, while Red Bull has been crushing its opposition, fans have commented on how competitive F1 would be without the Milton Keynes team.
And in Singapore, across the whole weekend, the chasing pack became the leading pack.
Ferrari, McLaren and Mercedes have been evenly matched in 2023, each having turns of being Red Bull's chief resistance.
This weekend gave a snapshot of a battle that has raged beneath the Red Bull domination and all three teams made a case for victory.
Run the race ten times over and it's unlikely that Sainz wins them all. Maybe there's even a scenario that Red Bull keep the winning run going.
It was a race that thrilled and kept everyone on the edge of their seats to the very end.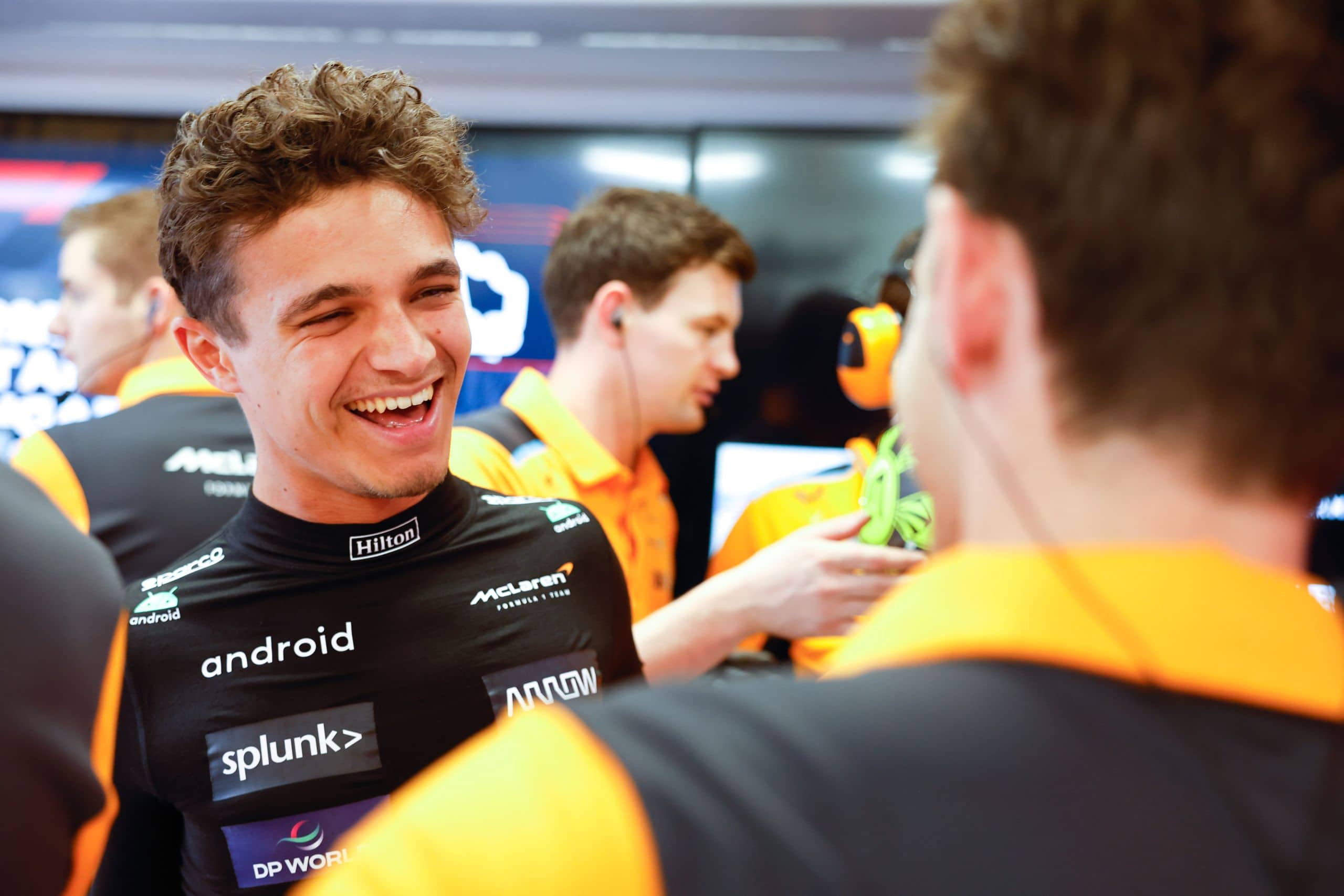 In the most recent times, Zak Brown, the top boss ...