There was a rather interesting moment just after the completion of the 2022 Spanish Grand Prix qualifying event, a battle aced by Charles Leclerc and not the driver in the other Ferrari: Carlos Sainz.
What Carlos Sainz lost out on at the end of quali
The gentleman handing out the award for the fastest lap secured on Saturday was none other than Carlos Sainz Jr.'s father: Carlos Sainz, a true racing legend of Spain.
And while we don't know about you, but surely, some thoughts were with the 27-year-old Spanish driver whose best days are clearly ahead of him. The very driver, who perhaps some of us would've thought, would have been the happiest man in all of Spain had he been the pole setter at Barcelona.
Just imagine for a second the sight where Sainz' father would have been handing out the famous tyre award to no one else but his own son?
In a sport that is about blazing speed and ultimately, a tug of war between raw pace and reliability, there aren't too many endearing sights anyways- right?
Carlos Sainz still in a great place to fight
Nonetheless, Carlos Sainz begins his 2022 Spanish Grand Prix from third on the grid. He'd have loved a pole here in front of home fans but it's fine.
For truly speaking, it's not the worst spot in which to begin a Formula 1 Grand Prix even if that means that ahead of him are two of the main title contenders of the 2022 Formula 1 season.
While it's Leclerc on pole with none other than 'Mad Max' out on the prowl in second, Sainz, it could be argued, has the sitting view of a battle that could easily determine the fate of the Spanish Grand Prix.
And as much as he'd have liked to lock out the front row, he could do what he did best with a car he considers tricker than his teammate Leclerc's Ferrari.
But that being said, why does Sainz consider his machine as the tricker of the two Ferraris?
"Yeah, I do find it a bit trickier. And snappier and a bit more pointy than last year's car. And obviously that's one of the reasons why probably I'm still not quite there. I can see Charles is obviously happier with it, and playing with it a lot more than I am. And giving him that lap time edge over me recently – but it's a fast car, which is important thing."
Though having said that, it does, in no way, however, mean that Carlos Sainz has lost the optimism he has with the current Ferrari, the car actually being a fast charger. He still hopes to reap rich rewards from the machine that according to many, is a serious title contender where the 2022 F1 season is concerned.
The following is what he'd add ahead of the soon-to-begin 66-lap Spanish Grand Prix of 2022
"I mean, I still prefer to be P3 in a fast car than P6 with a slow car, but a car that drives better. I just need to get used to it, get used to this feeling of playing with the rear a lot more. I'm doing my homework in the simulator and at the track, every time I go out, I try to push myself to get used to this balance. But yeah, I will get there."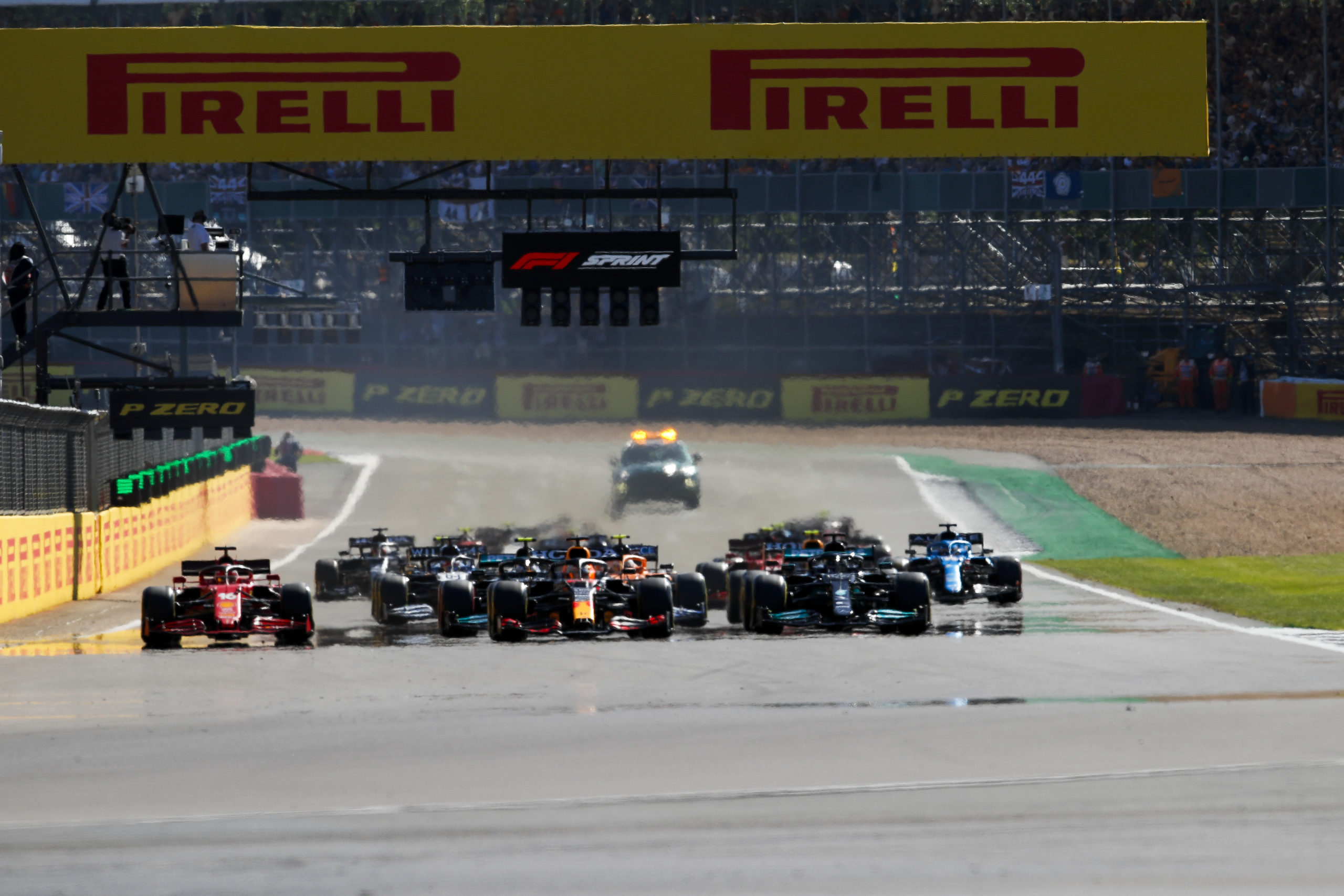 Formula 1 returns to the venue of the first ever ...