Charles Leclerc has enjoyed a meteoric rise at Ferrari, and as the No.1 driver, he has been forced to carry the burden of expectation on his shoulders. It's something he is perhaps not used to, but he's adapted and taken the challenge head-on.
After a blistering start to the season where he stormed to victories at the Bahrain and Australian Grand Prix, the Frenchman has been left in the shadows of Max Verstappen, who has picked up Lewis Hamilton's mantle as the indomitable force in F1.
As things stand, Leclerc is trailing Verstappen by 80 points with nine races remaining, however, it is not in Leclerc's DNA to throw in the towel, and he will fight until the bitter end.
However, Ferrari has had longstanding performance issues with the car, and this was drawn into sharp focus at the recent Hungarian Grand Prix.
Leclerc had started second on the grid, but he ran into trouble when he was leading the race, and he was forced into a series of tyre changes. After initially pitting for hard tyres, which was out of sync with what the rest of the field was doing, Leclerc was later moved onto the softs, and he surrendered his lead.
Ferrari had misjudged their strategy for the Hungaroring, and Leclerc was left fuming as he finished sixth, and it compounded a miserable day for the driver and his team.
Leclerc couldn't conceal his frustration about the race, labelling Ferrari's strategy a "disaster".
When asked for his thoughts in the immediate aftermath of the race, Leclerc said: "We need to speak with the team and understand the thought behind putting the hard tyre on because I felt very strong with the medium.
"Everything was under control and for some reason, I don't know why, we went on the hards.
"I said on the radio I was comfortable on the medium and I wanted to go as long as possible on those tyres because the feeling was good. I don't know why we took a different decision.
"Honestly the pace on my side, I was pretty happy. The only thing is obviously everyone will remember the last part of the race where it was a disaster for me, especially with the hards.
"We'll speak about it inside the team and how to get better."
Perhaps Ferrari were left bemused when Verstappen was brought in earlier than anticipated into the pits by Red Bulls, but the latest blunder is just the latest episode of embarrassing incidents that have plagued Ferrari.
The story of 2022 has largely been one of squandered wins and failures for Ferrari. Although there were two wins from the first three races, there has only been one win since. This is despite Leclerc scoring seven pole positions from 13 races.
On two occasions, Leclerc has had his engine blow out when he's been leading, so he is not completely blameless. There was a spin at Imola in April that saw him turn third place into sixth, but worse was to come in France last month when he crashed out after leading.
There is usually a familiar process at Ferrari where a post-mortem takes place where Leclerc and his team-mate Carlos Sainz are heavily involved in discussions with the mechanical side and the team principal Mattia Binotto over what went wrong, and what needs to be done to improve things.
Yet these issues need to be ironed out quickly as they keep coming back to haunt Ferrari, and ultimately in F1, car performance is the key factor in determining results.
Of course, Verstappen's 80-point lead at the top of the 2022 F1 Drivers' Standings seems to be impregnable. And a cursory glance at the latest outright betting markets shows the top operators are firmly in Verstappen's corner. BetMGM, for example, has priced the Dutchman at a very short looking -1200 to successfully defend the World Championship title. 
Indeed, F1 always attracts throes of fans excited to wager on their favorites. Fortunately for those, there are plenty of betting promotions available out there to take advantage of, such as BetMGM's risk-free bet of up to $1000 and PointsBet's 2 risk free bets of up to $2000.
Ferrari's issues won't be solved overnight and Leclerc has a lot of work to do to make up ground on Verstappen. In many respects, this season has been a steep learning curve for Ferrari.
However, with a summer break in full swing, this provides a period of introspection for Ferrari. It also gives Leclerc a chance to reset and park aside any problems before racing resumes at the Belgian Grand Prix at the end of the month. 
While the F1 title race may seem like a foregone conclusion, the fans will be hoping it doesn't fizzle out just yet.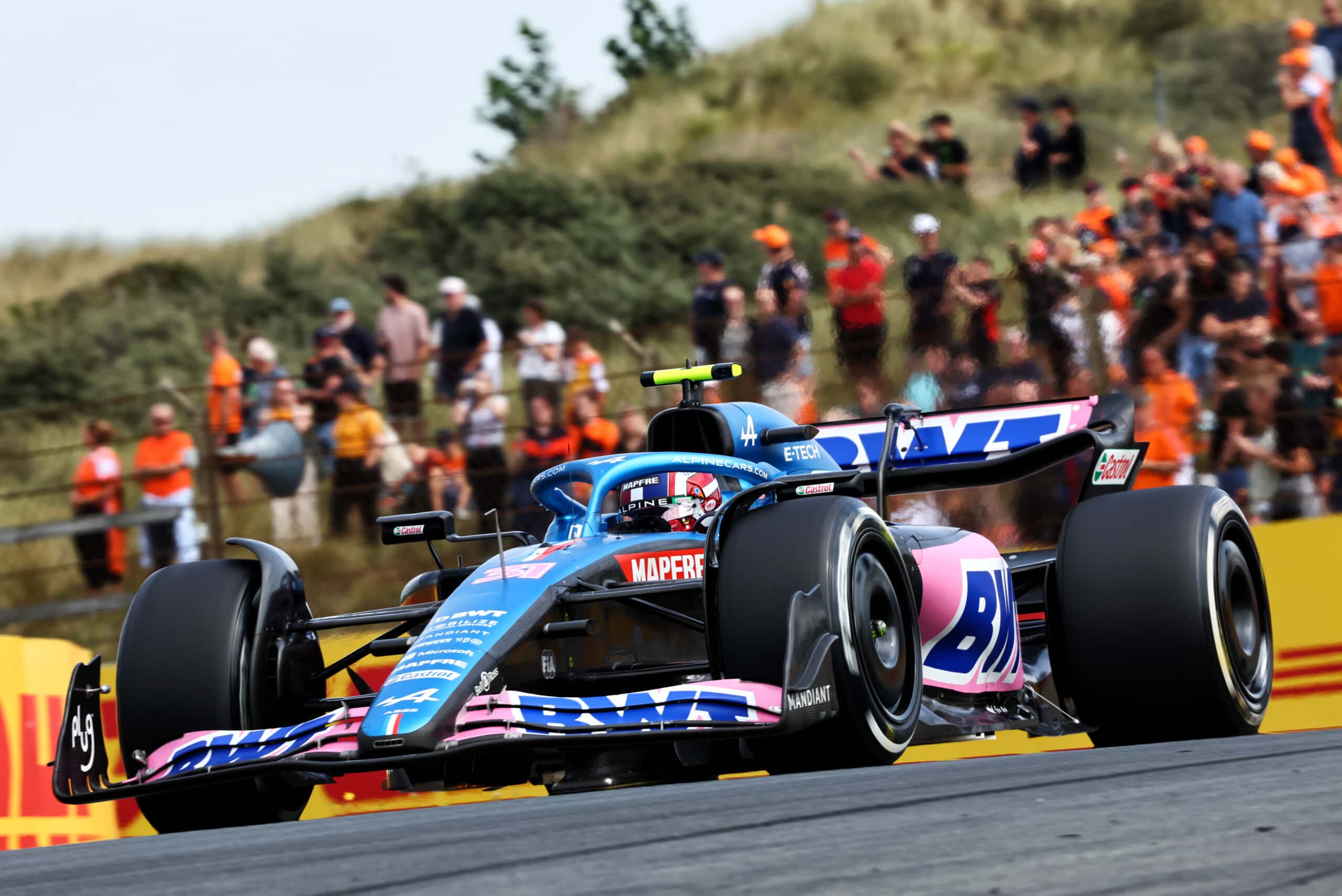 Alpine driver Esteban Ocon described racing in Singapore as a ...