Today's British Grand Prix was an instant classic, with action throughout the 52 laps. Carlos Sainz (1st), Sergio Perez (2nd) and Sir Lewis Hamilton (3rd) gathered in the press room after the race to take questions from the media.
Carlos Sainz
Sainz won his first race today at the 150th attempt and the feeling hadn't yet sunk in for the Spaniard, especially since it was at the incredible Silverstone Circuit:
"It hasn't sunk in yet. I'm very happy. At one of my favourite circuits, Silverstone as well. I knew this win was going to come. It's special to win in front of this crowd. I had a cheer too, the whole crowd felt happy for me. The whole paddock feels happy for me and it's something that makes you feel very proud."
It wasn't easy by any means though, as Sainz had the lead taken from him twice at two stages during the race:
"Mentally, it was one of the toughest races because there was a lot going on. I was understeering in the high-speed corner and opening the front-left tyre but when I had an opportunity, I took it."
There was confusion around the pit-stops though, as it wasn't clear why Leclerc didn't pit as well:
"I don't know what happened. I knew it was an opportunity to get on the soft tyre. Passing Charles would be easy at the restart, and I did so in the cleanest way possible to help the team. The team managed the situation well, we swapped positions today. The team wanted me to drop back, but I knew that I had to overtake as soon as possible."
Sainz said this win was coming though, especially after recent good results like that in Canada:
"We've gone through some better weekends recently, so this was encouraging. I was very quick in FP2, and I felt like I could win the race. For some reason, I struggled in FP3 and the race, I was lacking some front end and I'm hoping that for Austria, we can tune and improve this."
Sainz also commented on both the scary Lap 1 crash and the incident in Formula 2 earlier in the day:
"I was incredibly happy to see that Zhou was alright. We criticise the FIA, but you have to give it them. With the crash in F2, the halo has probably saved two lives."
Sergio Perez
Sergio Perez's day was also an incident-packed one. Checo was forced to pit early on thanks to a damaged front wing, but still recovered to second place by the flag. He was thankful for the timing of the Safety Car though:
"I had some front wing damage, which meant I had no front end. I was forced to pit and I had to recover lap after lap from last. My tyres were holding on nicely and we got lucky with the safety car. It was great to have a fight with Lewis and Charles out on the track after so long."
The safety car saved Perez's bacon to an extend, as he was being challenged from behind by slower cars that had fresher tyres:
"It was getting difficult, I was fighting Lando and Fernando but when the safety car came out, it gave me a chance. It reminded me of the junior series, it was a lot of fun."
This is the first time that Formula 1 has gone to a high-speed circuit since the change in regulations. They produced the race of the season so far, which was no fluke, according to Checo:
"The level of racing we had across the grid was great. It was a very good fight, we were able to race hard and follow through high-speed corners. This was a great test for this generation of cars."
Sir Lewis Hamilton
Sir Lewis Hamilton, who finished a brilliant third also enjoyed driving the new cars around Silverstone:
"I enjoyed the fighting too, it was reminiscent of the karting days. This was Formula 1 at its best. I was grateful I was in the battle."
As always, the record-breaking 400,000-strong weekend crowd roared Lewis onto another podium at Silverstone, the thirteenth in his F1 career here:
"I could feel the incredible support in the UK here all weekend. I'm incredibly grateful for the fans for turning up and this was the largest crowd we've ever had."
Mercedes have been on the back foot this season so far, but this race showed that the car is now competitive with both the Red Bull and Ferrari:
"The pace was very encouraging, we're not far off the leading pace, we're not in a position to win yet, but we're not far off. These things happen [going on a winless run]. It's not a strange feeling. The past couple of races have given us hope that there's potential in this car. We need to keep our heads down and keep working."
Lewis also supported the protesters at the start of the race, which could've caused a serious accident or fatality out on track:
"I love that people are fighting for the planet, and big up those guys."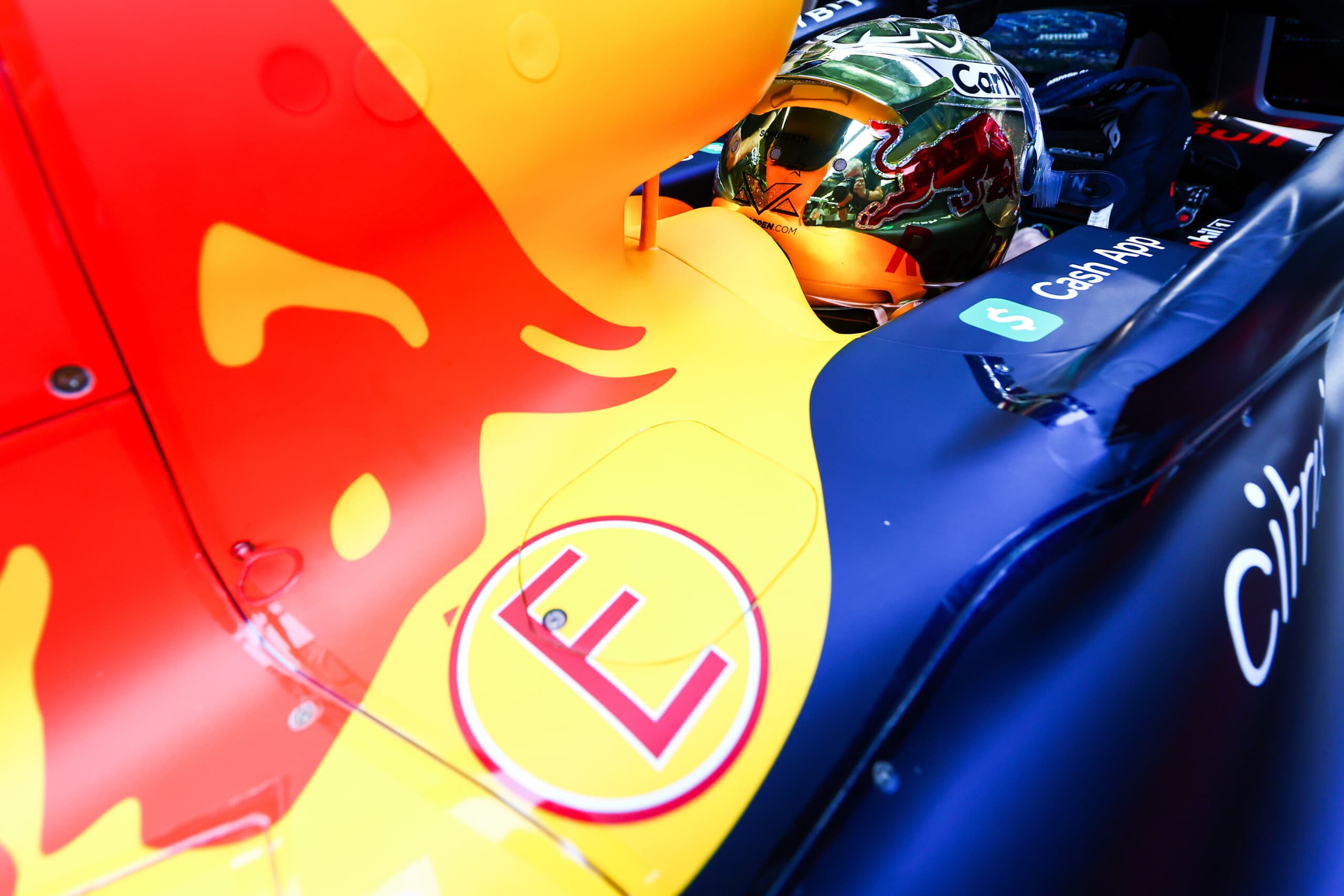 With 2022 in the record books, attention has quickly turned ...