The talk in Formula 1, the top flight of Motorsports, usually surrounds the first two on the grid. And it's little surprise to know who they are given Lewis and Max's menacingly good form in 2021. With Bottas following in third and the two top drivers daggers drawn in what is going to be a great season finale, is there more to the season?
One of the sport's old guards in Ferrari, perhaps still the most popular outfit around, have etched what'll be considered their finest comeback season in the turbo-hybrid era.
Down and out, and never looking promising in 2020, Ferrari have boomeranged with gusto and quintessential grit in 2021. Both Sainz and Leclerc have joined hands to push a team northward, a position where it has so habitually belonged. And while it makes little sense to rue the lost chances of the past and how the sport's premier establishment renowned for excellence fell on poor days, it makes perfect sense to recollect Ferrari's top 2021 moments that helped carve the team's recovery.
Strap the seatbelts then and hope in as away we go!
Sainz's Drive At Turkish GP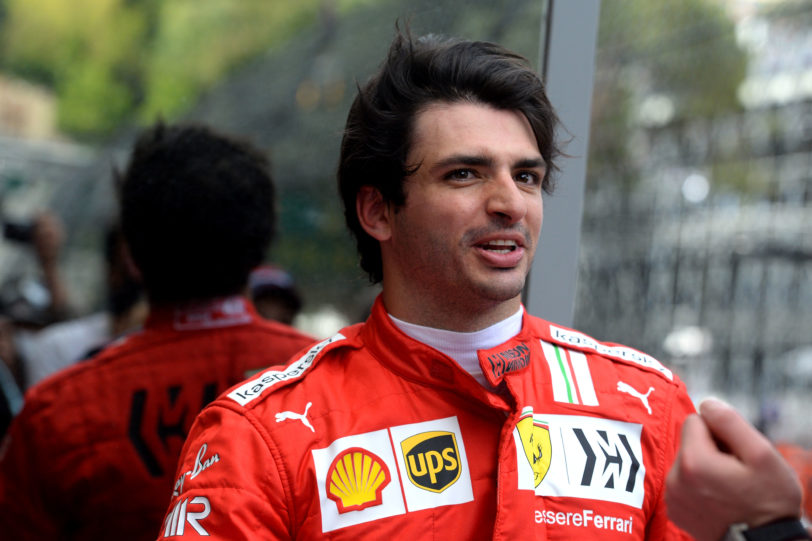 The weak surrender to challenges but the brave continue to fight despite the gloom. And in giving a perfect demonstration of that Carlos Sainz Jr. excelled at the Istanbul Park with much gusto.
A penalty before the start of the race in lines with a new engine meant that the noted Spaniard started from nineteenth on the grid. But by as early as lap 14, he was up into points forcing his way through a packed field executing bold lunge after another.
For someone who entered the race confessing to having felt 'dulled' by the penalty- and understandably so- there was further disappointment for the driver as his pit stop lasted for over 8 seconds. Had that not been the case, the Ferrari driver would've attacked Norris with sizeable comfort. Yet, he continued to persist and by lap 18, would execute another bold pass over Tsunoda at turn 12 to continue his charge.
While the win belonged to Bottas, the driver of the day award certainly went to the man who raced with a vision!
From 2 Podiums in 2020 To 4 This Year
Last year was a heartbreaking season for Ferrari as both Leclerc and Vettel suffered horribly. The visible lack of performances on track were largely all thanks to a very vapid, uninspiring SF 1000, perhaps not the greatest creation of the Maranello-based outfit.
Any antics, though vaguely constructed but part of tradition, such as Vettel naming the machine 'Lucilla' didn't help as there was no reciprocation on the car's end to the great driver.
What followed in 2020 were pathetic outings, one of which was both red cars crashing out at Monza. This year, in what has been a massive turnaround for the side, Ferrari are back and it's clearly understood by their 4 podiums.
At least, the SF 21 responded and pretty well on both tracks with less grip and those that demand high downforce. It finally appears that both driver camaraderie and car design have worked brilliantly in tandem, bringing useful results for a side that finds itself third on the Constructor standings.
This is when all they got the previous year were Leclerc's two podium finishes, including a brave drive at Silverstone. But what Sainz managed this season, whether at Monaco, Hungary or Russia, is truly commendable and has gone a long way to resuscitate a side that badly needed some mending.
Sochi, Where Ferrari Drove Like How It Should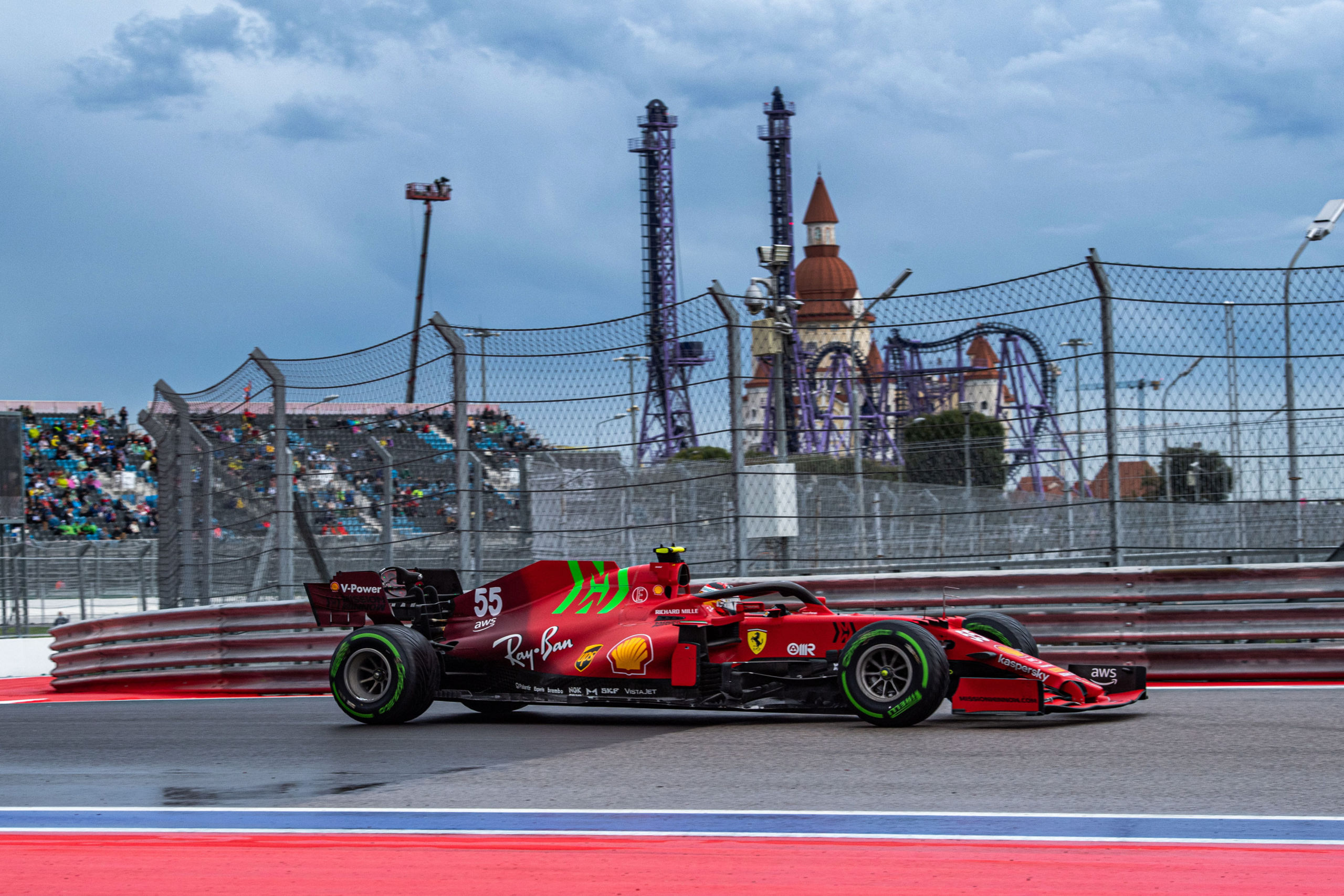 The 2021 Russian Grand Prix will always be remembered for two prime reasons. First, that it saw one of the best recovery drives by a certain Sir Lewis Hamilton, who literally came out of nowhere to finish on the top step of the podim ahead of his archrival Verstappen who took P2.
And second, Lando Norris' brave, honest and ultimately, but heartwarming drive that ended only seventh when it could have translated into a mega win.
Even then, that Ferrari found a way to dominate proceedings in a contest that from the word go was always going to be- and did until the arrival of the rains- go down McLaren's way, was brilliant.
And the big moment of the race came when Sainz, who began from second on the grid, immediately overtook Lando Norris to take the lead of the contest at Sochi in an utterly brave fashion.
For much of the race despite a not so late stop for tyre change, he'd stay in front but would find his position challenged by the unquestionably faster machines Hamilton and Verstappen were fighting with.
Yet, if there was a contest that showed true Ferrari intent, the horse galloping on a track offering little grip, then it was Sochi, where the Spaniard finished third in the end.
Consistent Top Ten Finishes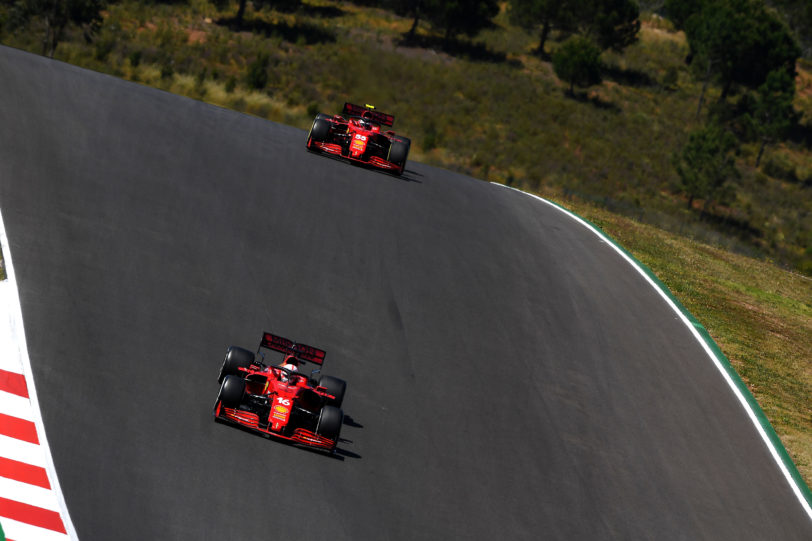 If there's been one major factor that has contributed in taking Ferrari to the front of the midfield this year, then it's their drivers' consistent points finishes.
On his part, Carlos Sainz got the hang of the season properly starting the twin rounds at Austria (wherein he'd beat Leclerc in both events at the Styrian mountains), prior to which he'd bagged a fantastic podium at Monaco. But, it were the consistent runs post Red Bull's home race that'd see the Spaniard truly coming into his own. So how's that?
The fact that not once since did Sainz fall out of points in any of the Grands Prix that followed his insipid French GP drive (P11) goes to show how much have Ferrari improved this season. As a matter of fact, Sainz' last five GP finishes read- a P8 at Jeddah, a P7 at Qatar, a P6 at Sao Paulo, a P6 at Mexico and finally, prior to all of that- a P7 at the US Grand Prix.
While on the other hand, Leclerc, who flunked at Monaco despite a sensational pole and had a DNF at Hungary has ever since then kept up the ante of scoring points in the races that followed. While having begun with a strong sixth at Bahrain immediately after which he'd bag a fourth at Imola, and then another sixth and fourth at Portugal and Spain, respectively, Leclerc's been impressive in the last 5 races as well.
His P8 at Jeddah was preceded by some awesome drives such as an eighth at Qatar, a fifth at Sao Paulo, and prior to that his fifth at Mexico City and before these races, a fighting fourth at USA.
What all of this has collectively led to is the following piece of stat, which clearly explains where Ferrari are in 2021 right now with one race to go:
Ferrari in 2020, 131 points P6
Ferrari in 2021, 307 points P3 with Abu Dhabi to go!
Charles Leclerc's Brilliant Drive At Silverstone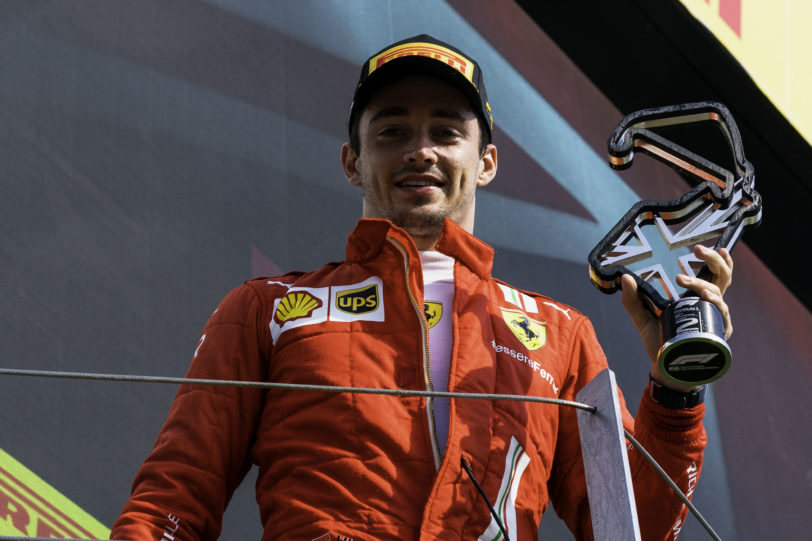 Over the years, Silverstone has been able to evidence something special from Charles Leclerc of Ferrari. In some ways, you could say, the most historic track in the sport has seen one of its brightest talents on the grid do something special here and that's been the case since the onset of 2019.
While to some it may seem Ferrari trivia, but to most others who might be a tad bit unaware of just how good Leclerc has been at Silverstone, it helps to know that ever since donning his red racing overalls, there's not been a single occasion of him racing at the British Grand Prix where he has not finished on the podium.
Nothing changed in 2021, where the Monegasque claimed a fighting second, which is when he had begun from fourth on the grid.
In what was an interesting outcome at the conclusion of the Sprint qualifying run, Leclerc held onto his fourth and would make instant progress by passing the Mercedes of Valtteri Bottas come the Grand Prix.
As a matter of fact, Charles Leclerc even took the race lead where Lewis and Max came together at around Copse to birth one of the many dramatic moments of the season.
What was worth appreciating was that despite reporting power unit problems all throughout the contest, Leclerc hung in to the race lead before being passed by Sir Lewis Hamilton, who executed a brave move at the end of the contest.
Want to save this information for later?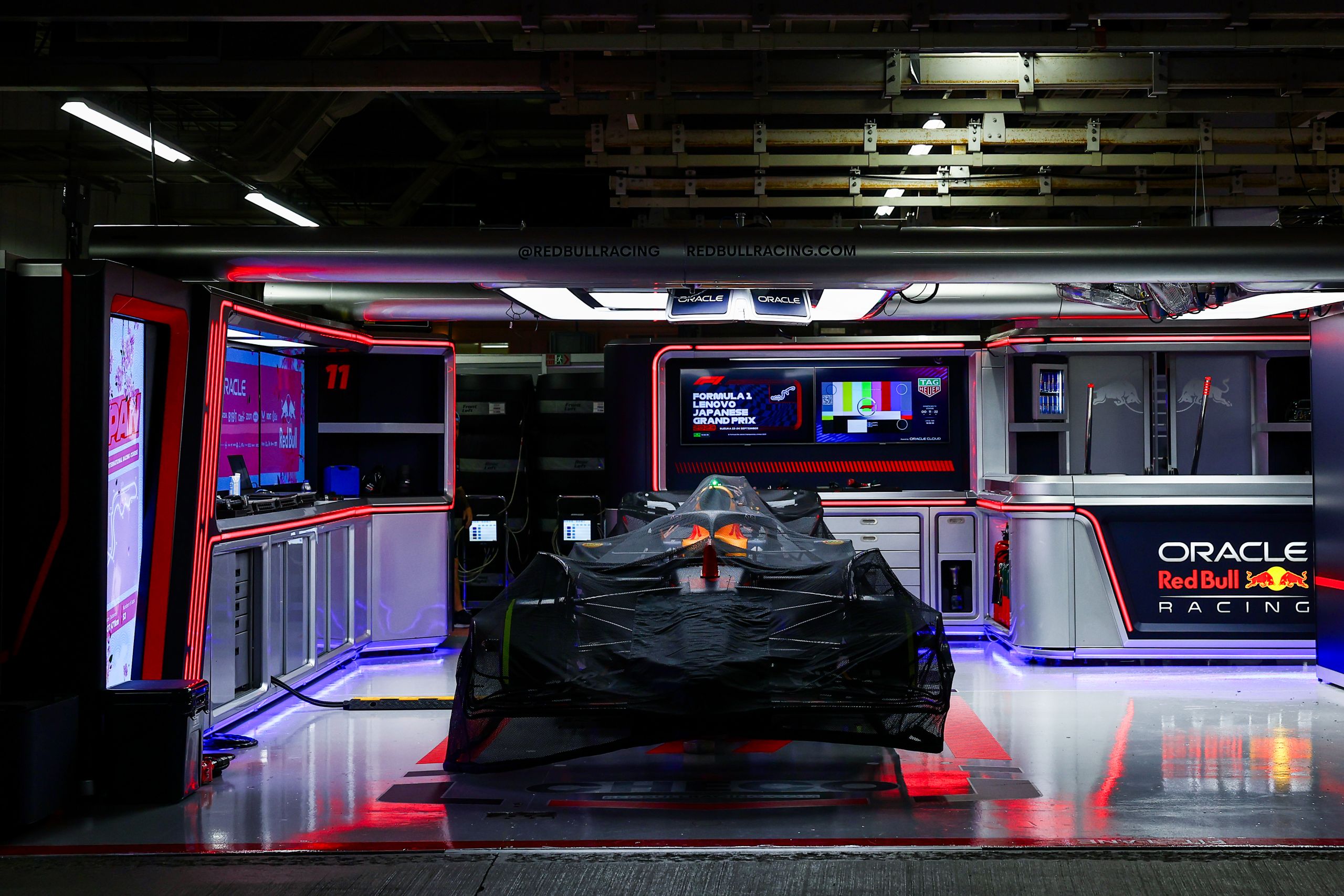 The roar of engines, the blur of speed, and the ...