2023 United States Grand Prix: Sprint Tyre Analysis – Max Verstappen was the dominant force in today's Sprint in Austin. The three-time world champion made up for the disappointment of his performance in yesterday's qualifying to take pole in the Shootout and then go on to win the Sprint, even though he faced stiff competition in both disciplines.
In the flying lap battle, the Dutchman outpaced Charles Leclerc by a mere 55 thousandths, with Lewis Hamilton and Lando Norris third and fourth, also very close behind – 69 and 101 thousandths respectively.
The 19 lap race saw Verstappen close the door in forceful style on Leclerc at the start, which meant the Monegasque was also passed by Hamilton at the first corner. The English Mercedes driver tried to stay in touch with Verstappen for a few laps, even being able to use the DRS a few times, but then he had to give best, as his rival had better pace and was thus able to control the race to the chequered flag.
Leclerc secured the final podium position and tomorrow the Monegasque will try to do better, as he starts from pole position.
The Medium compound was the most popular choice for the Sprint, used by the entire field bar one driver, Carlos Sainz, who took a gamble on the Soft. Of the other 19, only Hulkenberg and Albon opted to use a new set. The C3 showed signs of degradation that were in line with expectations, while Sainz's use of the Softs has provided useful data on the behaviour of the C4 over a long run. The Spaniard made the most of the initial grip to move up a couple of places and from then on, he had to manage them very carefully to avoid a big drop in pace in the closing stages.
Mario Isola – Pirelli Director of Motorsport
"It was an action-packed Saturday, as is always the case with the Sprint format. Unlike what we saw in Qatar a fortnight ago, the compound choice for the short race was almost unanimous, with just Sainz going it alone, eschewing the Medium in favour of the Soft. The Spaniard went on to finish in the same position from which he had started but apart from that, his race allowed us and his Ferrari team to acquire important information about the behaviour of the C4 over a long run, which had not been possible in yesterday's free practice.
Looking ahead to tomorrow's race, we can say that a two stop will be the favourite strategy, running a combination of Medium and Hard, depending on how many sets of the two compounds each driver has available. Looking at the starting grid, we can definitely expect a good battle at the front and, who knows, maybe a few surprises!"
2023 United States Grand Prix: Sprint Tyre Analysis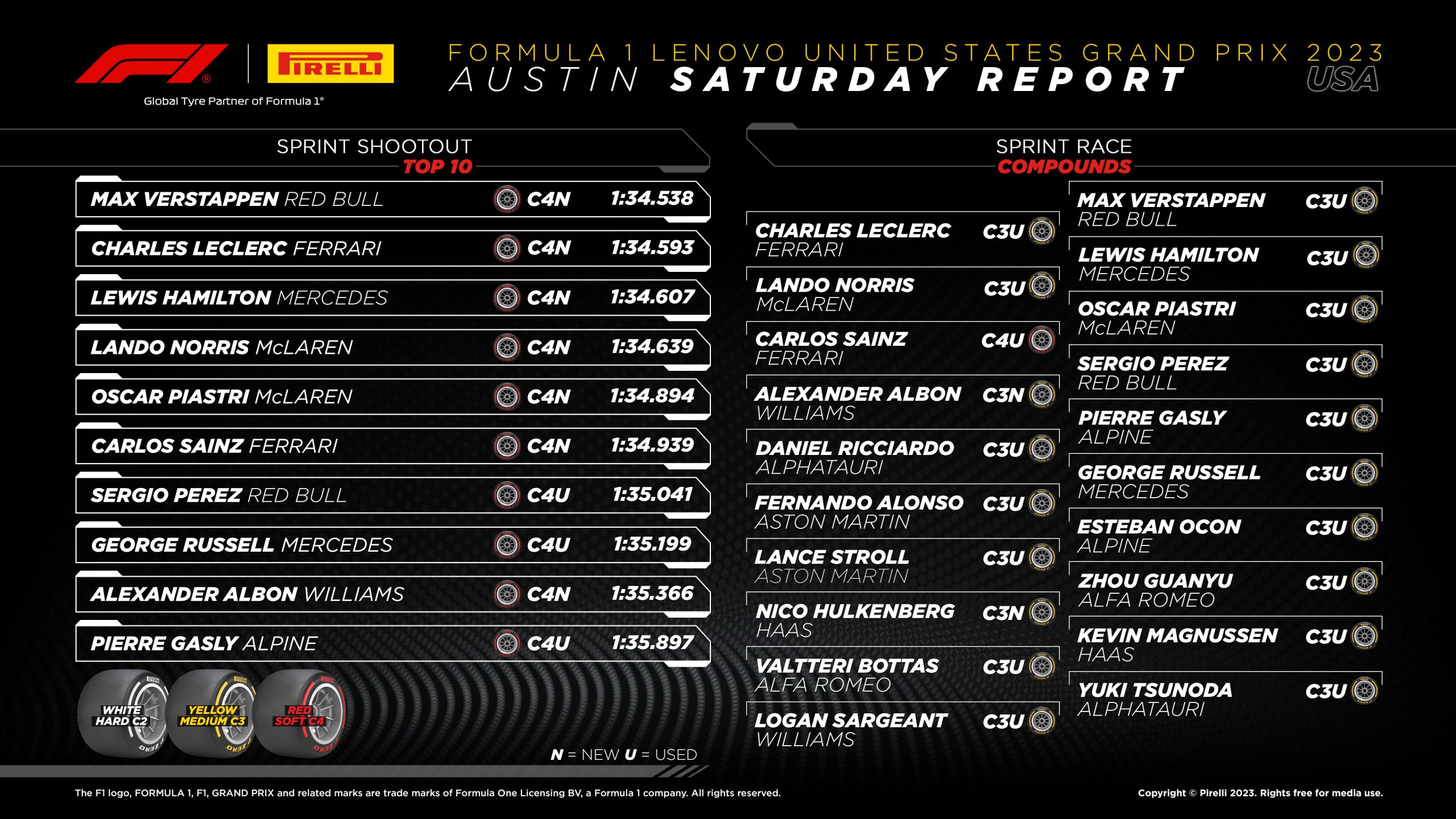 Want to save this information for later?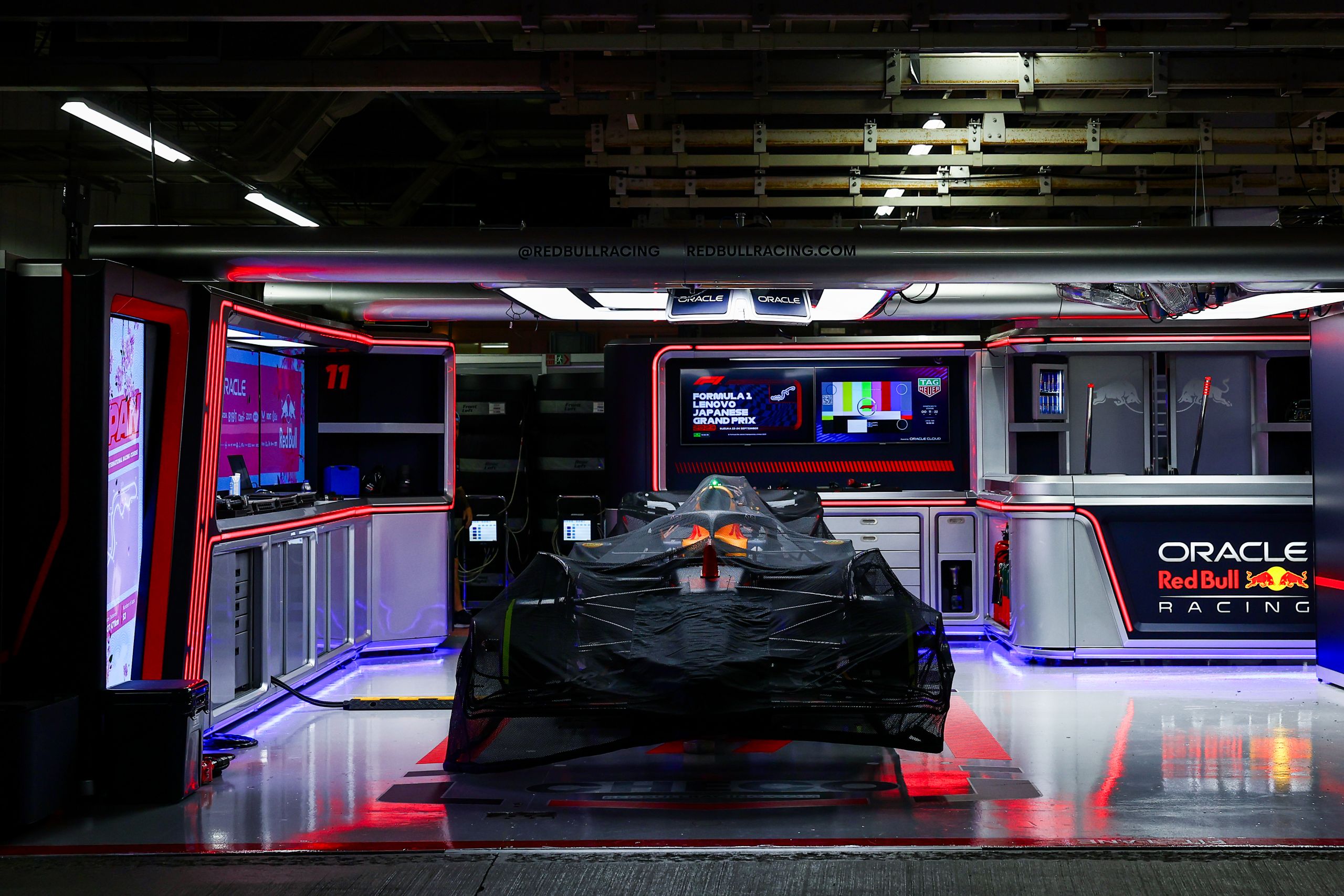 The roar of engines, the blur of speed, and the ...