2023 Mexico Grand Prix: Sunday Tyre Analysis – Another win for Max Verstappen, his 16th of the season, another record for most wins in a year. It was the Dutchman's 51st career success, which sees him equal Alain Prost in fourth place on the all-time winners list. The three drivers ahead of him are Sebastian Vettel (53), Michael Schumacher (91) and Lewis Hamilton (103).
The race was run in the highest temperatures seen all weekend, the track being at 52 °C at the start, dropping to 45 °C at the end. As expected, almost all the drivers chose to start on the Medium tyre, the exceptions being Ocon (Hard), Albon (Hard) and Norris (Soft).
Once the race had settled down after the battles shortly after the start, the first part of the race saw the drivers play close attention to managing their tyres and cars. This applied to those who had definitely opted for a one-stop race as well as those keeping their options open to go for a two-stop, especially among the leaders.
The Safety Car and the red flag that followed because of Magnussen's crash, made it more complicated to determine which would be the quickest strategy, also because the race was now practically divided into two parts. The track condition improved significantly compared to the start of the weekend and this meant that the graining effect diminished progressively.
Mario Isola – Pirelli Director of Motorsport
"As always, since Formula 1 returned to Mexico, the atmosphere at this race was amazing, despite the premature retirement of crowd favourite Sergio Perez. On the tyre front, we saw how track evolution and higher temperatures led to the C4 emerging as the most effective compound overall. That was particularly evident after the restart when those who went for the aggressive choice of fitting the Medium, were able to make the most of it when they could attack with it, without the lap times dropping off towards the end, as we saw with Hamilton and Norris for example. Verstappen's superiority meant he could choose what he wanted to do in terms of stops and the Safety Car meant he made his second pit stop without losing position, given that his rivals were just making their scheduled stops. As is often the case with a driver on top form, luck seems to want to help him out still further."
2023 Mexico Grand Prix: Sunday Tyre Analysis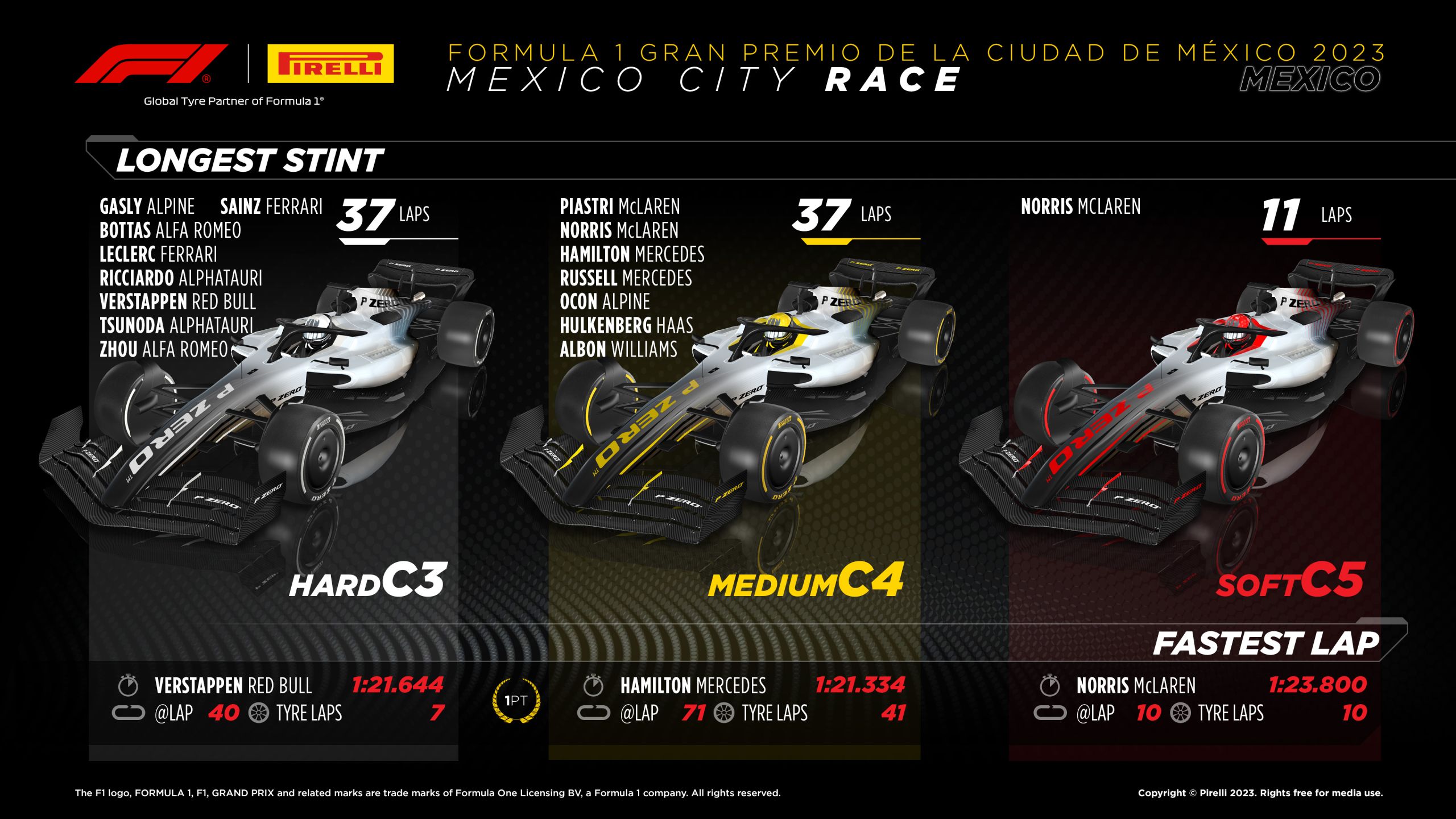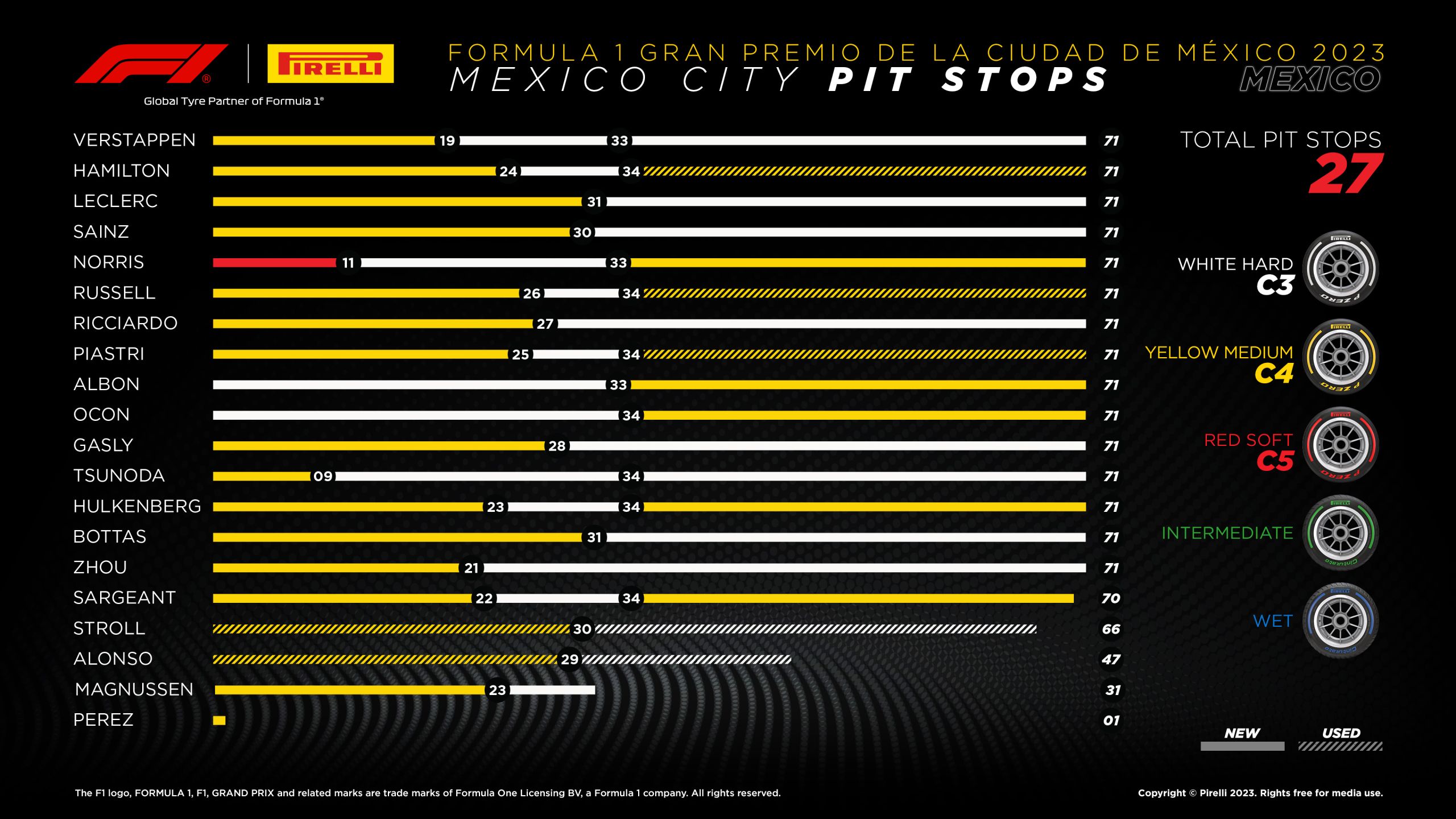 Want to save this information for later?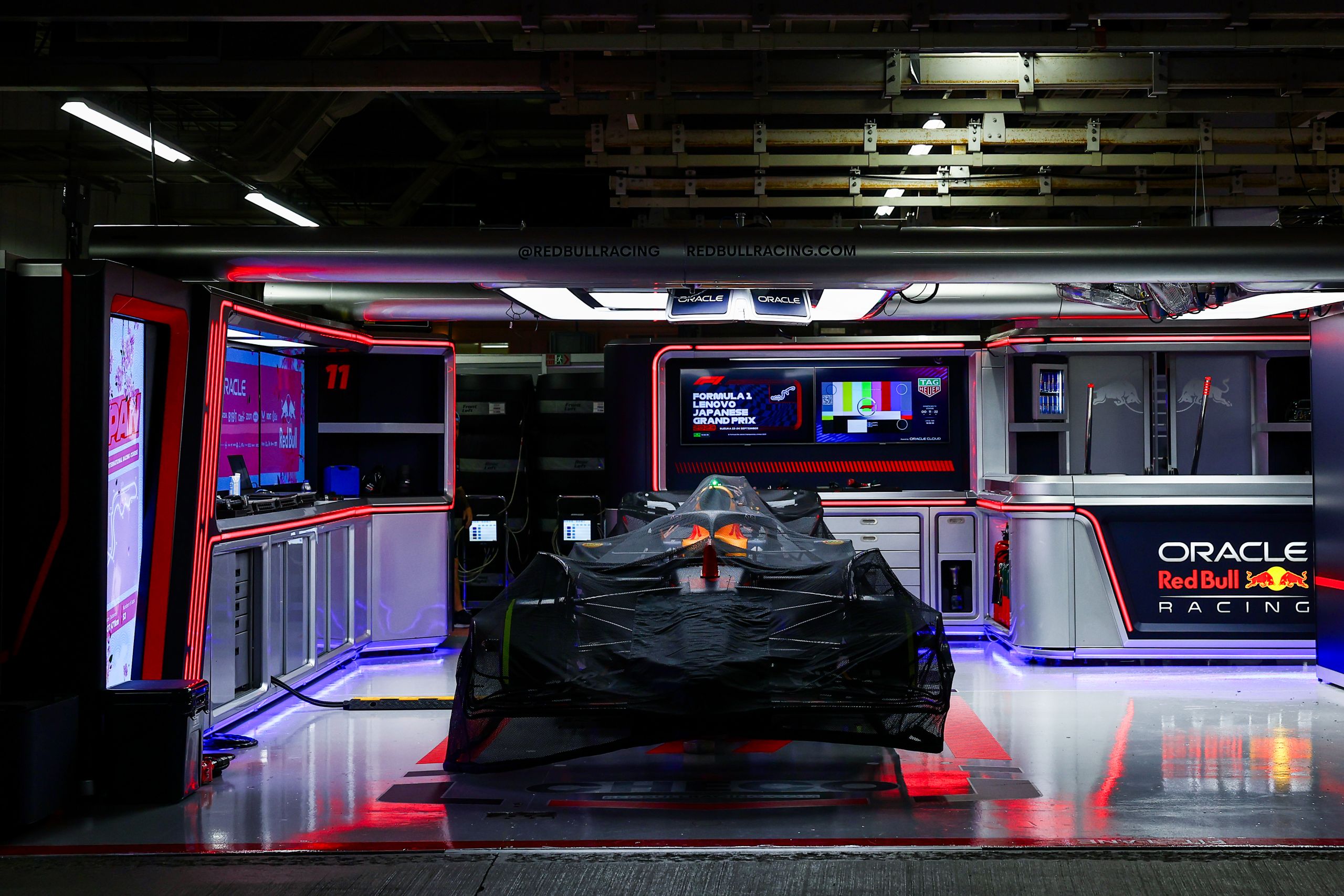 The roar of engines, the blur of speed, and the ...