2023 Mexico Grand Prix: Qualifying Tyre Analysis – The two Ferraris will line up on the front row of the grid for the third edition of the Mexico City Grand Prix. Charles Leclerc will head the field, having secured the Scuderia's 248th pole position. Alongside him will be his team-mate Carlos Sainz, while the second row sees three times world champion Max Verstappen in third place and a surprising Daniel Ricciardo fourth, giving AlphaTauri its best qualifying result since the 2021 Qatar Grand Prix.
As usual, the third free practice session was given over mainly to preparation for qualifying. Several drivers assessed tyre behaviour on a medium fuel load to simulate conditions that could prevail tomorrow afternoon in a hypothetical final race stint.
In qualifying, three teams – Ferrari, Mercedes and McLaren – who had used two sets of Softs in FP3, did their first run in Q1 on the Medium with the aim of still having two new sets of the same compound in case they got to Q3. Ferrari managed this with both its drivers, while this choice cost Norris dear, as he failed to make the cut out of Q1, also partly because of a yellow flag situation on his second run.
The Pirelli Pole Position Award was presented by content creator Jimmy Álvarez. With his ironic product reviews, first seen on YouTube and then on TikTok, he has won over the Mexican public, acquiring millions of followers.
Mario Isola – Pirelli Motorsport Director
"Qualifying produced quite a few surprises, which bodes well for a spectacular race tomorrow afternoon. As has often been the case this year, qualifying was very closely contested, with the top three all within less than a tenth of one another and the top ten within less than a second. Compared to last year's race here, the fastest time of all was a bit more than six tenths (0.609 to be precise) quicker, in line with the performance between the Soft used in 2022, the C4 and the one used today, the C5, as well as matching our previous simulations. Today, over the course of the two sessions, we saw that the track evolution stabilised.
"Looking ahead to tomorrow afternoon, we expect the one-stop will still be the favourite strategy, with two alternatives: starting on the C4 before switching to the C3 after around one third distance, or opting to start on the C3 and lengthening the first stint to two thirds of the 71 lap race. The two-stop is a possibility, using a mix of C3 and C4, but it's not as quick as one pit stop strategy."
2023 Mexico Grand Prix: Qualifying Tyre Analysis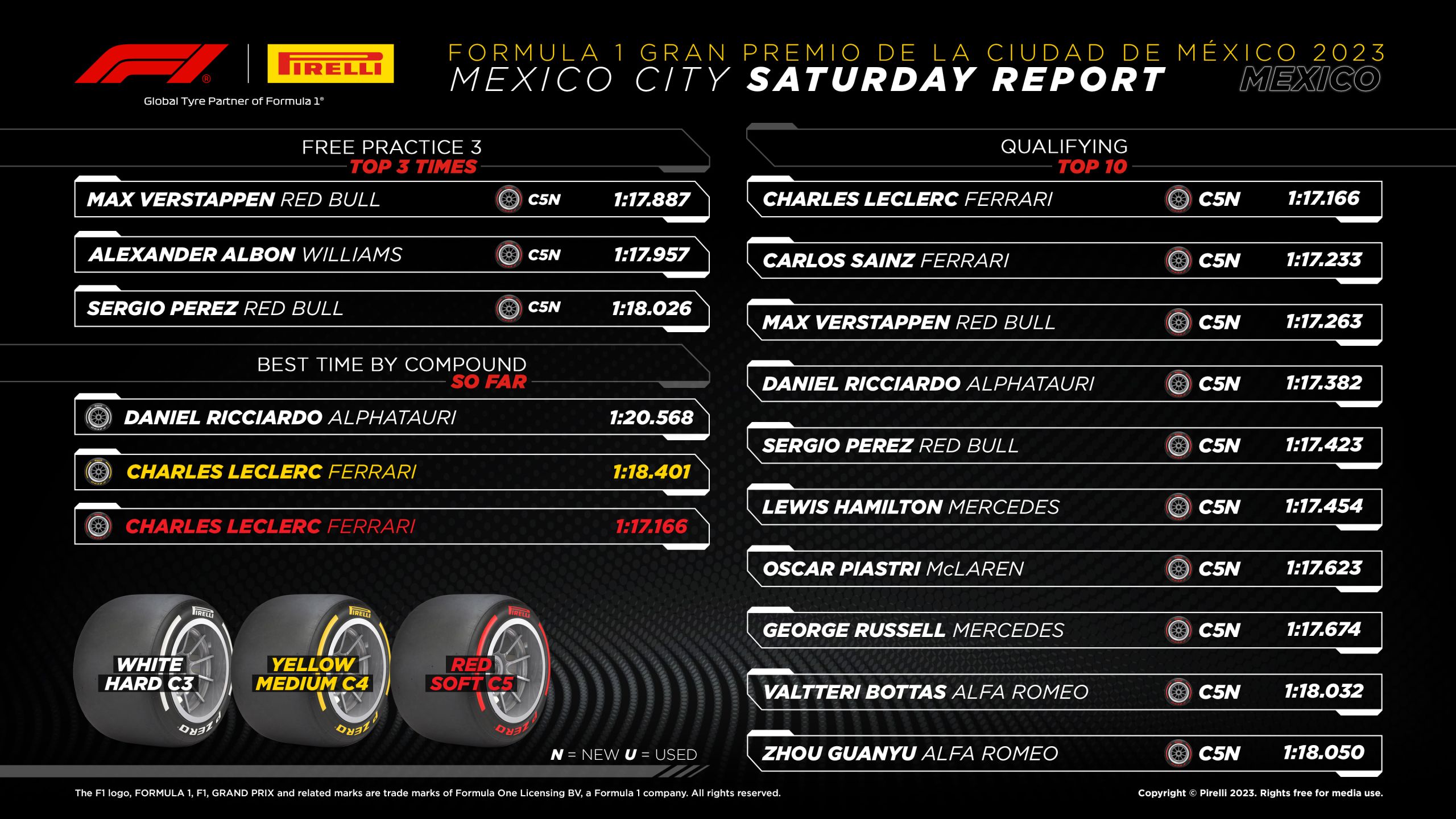 Want to save this information for later?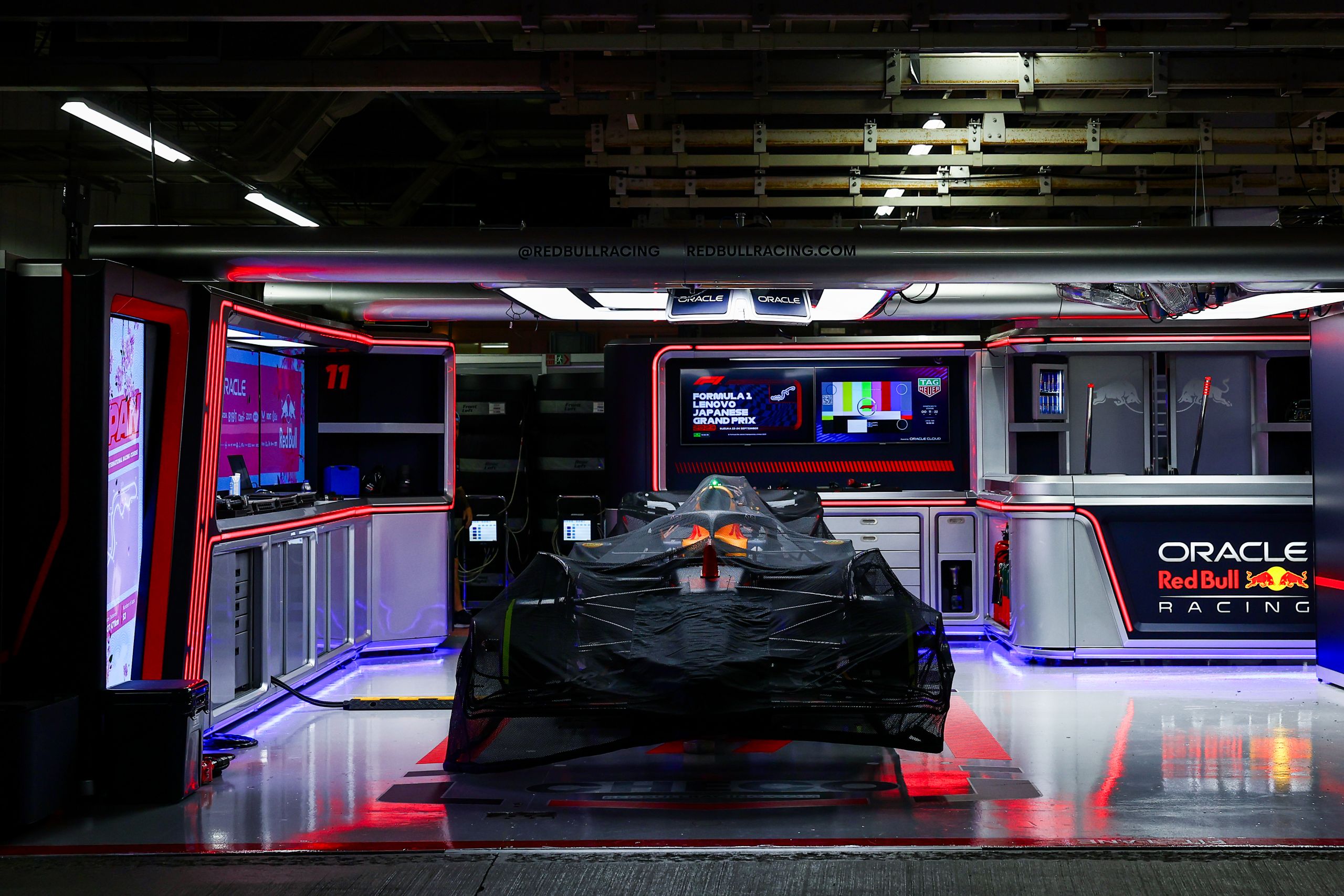 The roar of engines, the blur of speed, and the ...