2023 Japanese Grand Prix: Friday Tyre Analysis – It was a particularly busy Friday on the tyre front. On a track that's always tough on tyres, today, apart from the usual evaluation of the three compounds chosen for this weekend, teams also had the possibility to try a new version of the C2, prior to its potential introduction in 2024.
Each driver had two sets of these available. All this to be squeezed into two hours of free practice, which ran normally, with the exception of the red flags coming out and ending FP2 a couple of minutes early.
All the teams embraced the test, with over 1300 kilometres completed on the prototype compound, which produced a significant amount of data, from both long and short runs.
Simone Berra – Pirelli Chief Engineer
"There was a lot going on today in Suzuka, on a track that is always particularly challenging for the tyres. In fact, apart from the usual job list, we ran a test with a new version of one compound for 2024 and it was important to be able to work with the teams to try and gather as much data as possible. Therefore, we thank them and the drivers who collaborated fully in adding this test to their usual work programme. Over 1300 kilometres was completed on this prototype C2 and from the initial feedback it seems it is not delivering the potential for improvement in terms of the grip we wanted to achieve, but obviously, now all this information will have to be analysed carefully before reaching a final decision.
As for the trio of compounds we have here in Suzuka, initial indications are that the level of wear is very good, while the thermal degradation is rather high, albeit in line with our expectations given the surface temperature, which has always been around the 40°C mark and the characteristics of the track. Therefore, if going into this event the difference between a one and a two stop strategy was very tight, today the balance is definitely swinging in favour of the latter."
2023 Japanese Grand Prix: Friday Tyre Analysis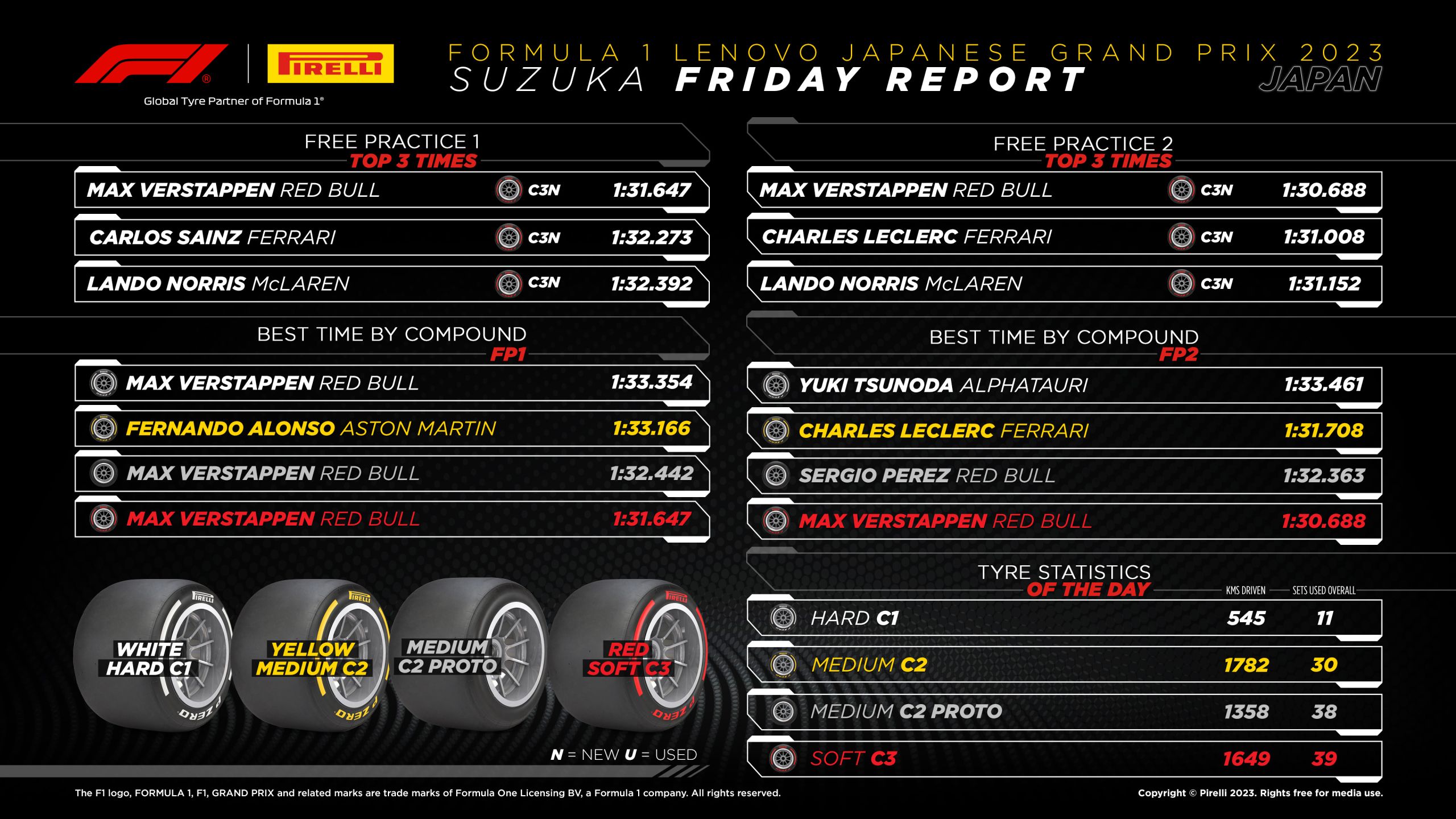 Want to save this information for later?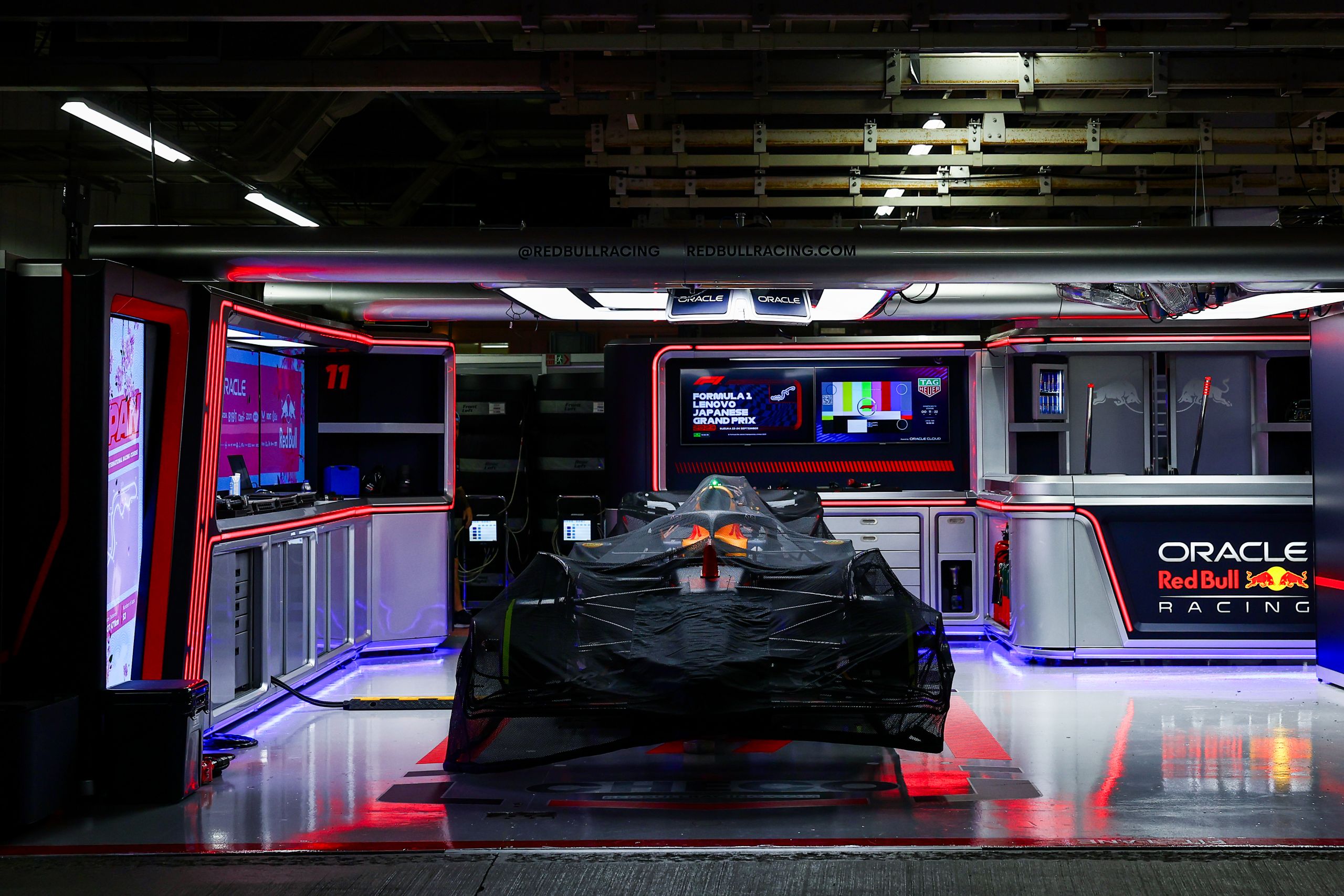 The roar of engines, the blur of speed, and the ...