2023 Belgian Grand Prix: Qualifying Tyre Analysis – Once again in this 2023 season, the quickest driver in qualifying was Max Verstappen, but the Dutch champion will actually have to start, not from pole position, but from sixth, as he has to take a penalty for using his fifth gearbox of the season (one more than the four allowed). Starting from the number one slot on the grid will be Charles Leclerc, whose Q3 time of 1.46.988 was 820 thousandths of a second slower than Verstappen's. Completing the front row on Sunday will be Sergio Perez, third quickest today in 1.47.045.
The weather was the main talking point today with rain falling all day until just before the start of qualifying. In the weekend's only free practice session only wet and intermediate tyres were used, the latter also featuring in Q1. For the start of Q2, drivers also attempted to go for a time on intermediates, but large sections of the track dried out quickly, prompting the drivers to switch to Softs, which were then used through to the end of Q3.
The Pirelli Pole Position Award was presented to Max Verstappen by Mario Isola, Pirelli's Director of Motorsport.
Simone Berra – Pirelli Chief Engineer
"It was an interesting day and useful to understand the behaviour of the two types of wet weather tyre, while it was impossible to gather any data as far as dry tyres for the race were concerned, given that slicks were only used in qualifying. The most used tyre was the intermediate, which behaved well, both when there was a lot of water on track, as was the case in free practice and Q1, and when the track was drying quickly, as in Q2. It was also possible to get a sufficiently accurate idea of the crossover time from intermediates to slicks (around 110%), while that between the extreme wets and the intermediates is much harder to assess, given that they were used in the first part of free practice when teams and drivers were having to get an understanding of the track conditions. From what we could see, we can say that the Extreme Wet, which remember, since this year's Monaco Grand Prix, are not pre-heated, responded well in terms of warm-up, even with the relatively low temperatures of around 20 °C for both air and track. The Soft also immediately provided good grip in qualifying, even though the track was clearly not in optimal condition.
Tomorrow's forecast is definitely not encouraging, in terms of rain which could have a significant impact on the Sprint format, while for Sunday it seems the conditions should improve. Whatever happens, it looks like we can expect two days of surprises and excitement."
2023 Belgian Grand Prix: Qualifying Tyre Analysis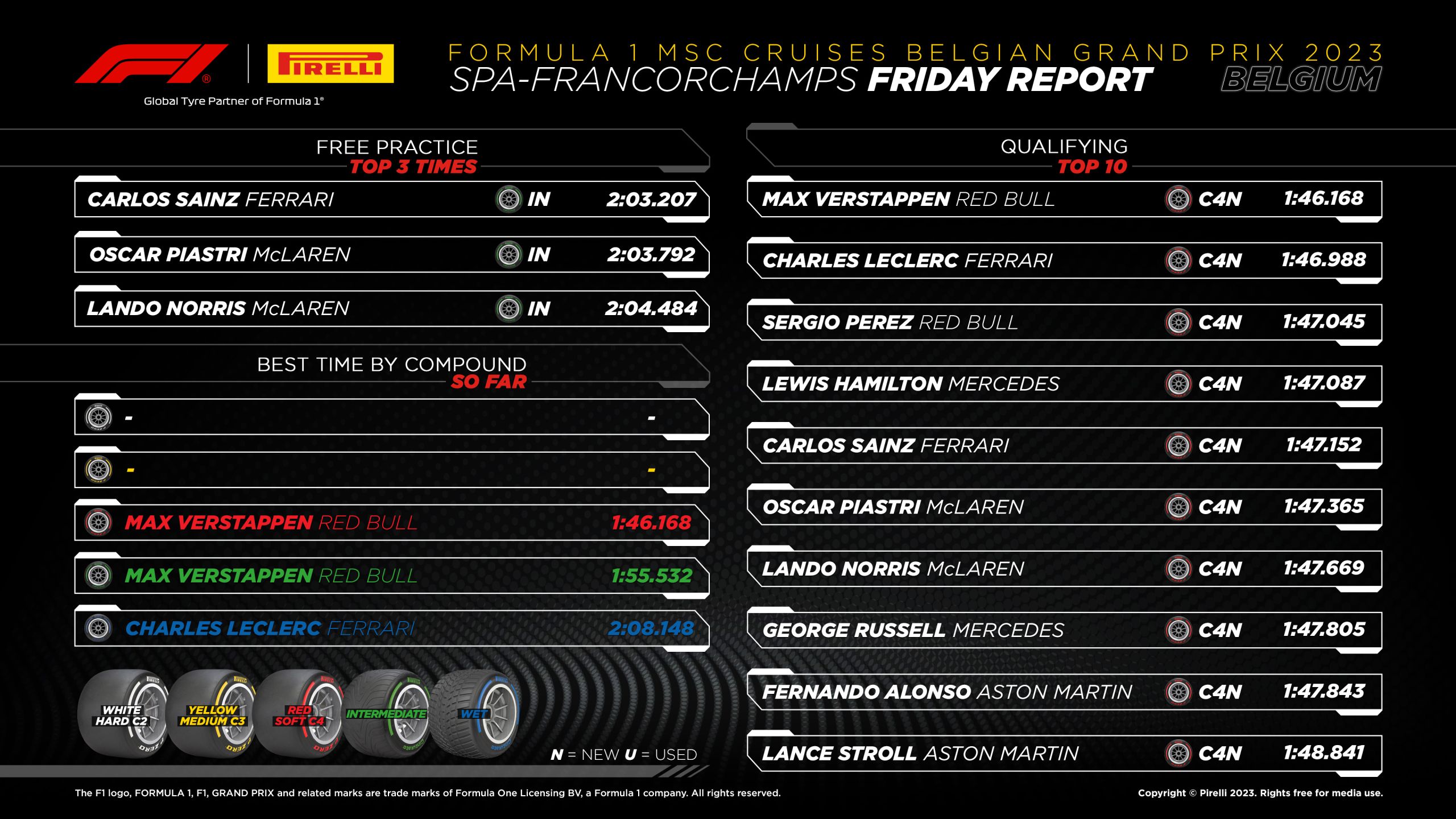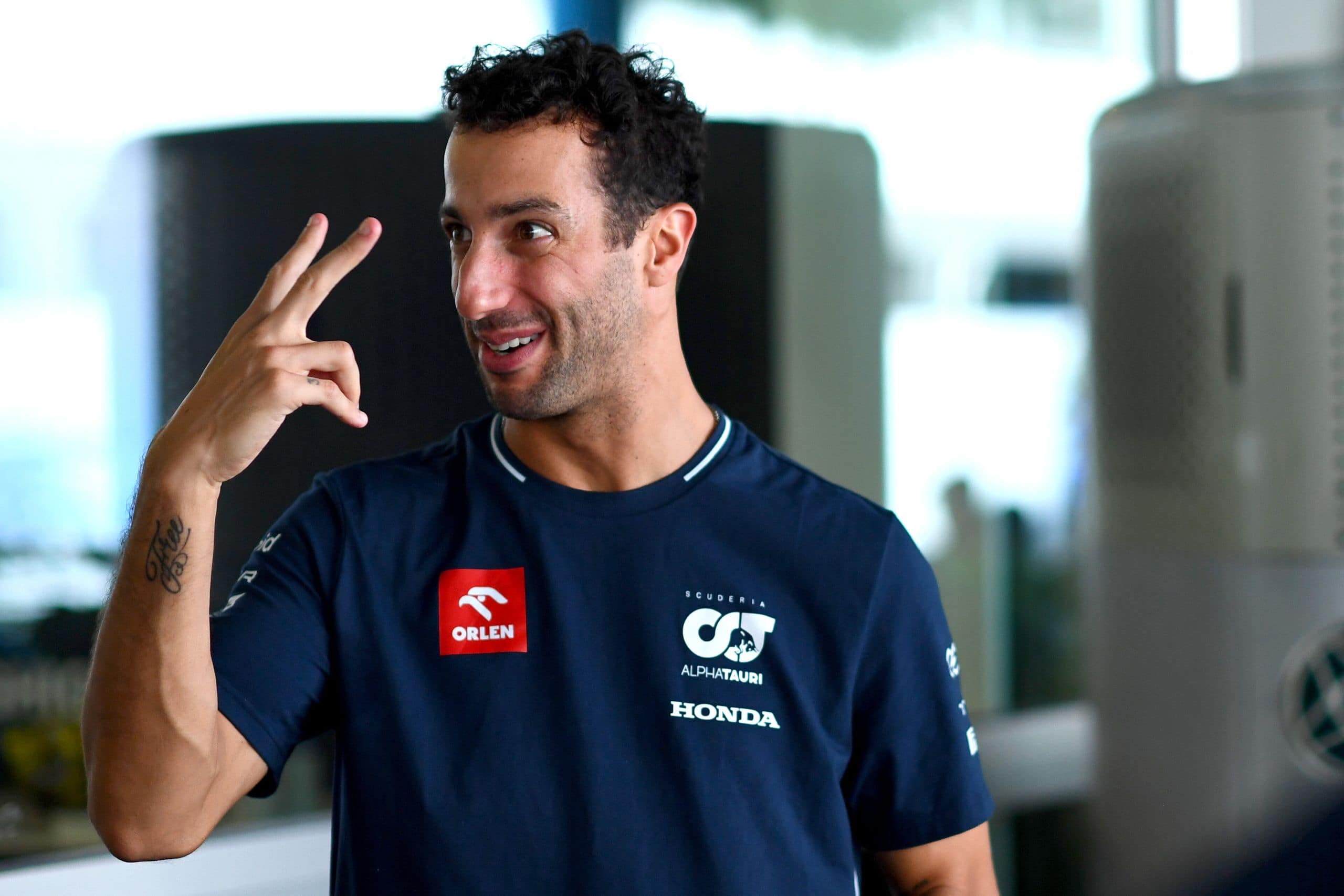 Daniel Ricciardo could miss up to two more grands prix, ...