Max Verstappen took Pole Position for Sunday's feature race in Belgium, however, a gearbox penalty will see the two-time champion relinquish his position, with Ferrari's Charles Leclerc, who finished in P2, moving up to the coveted slot, while Verstappen's Red Bull teammate Sergio Perez will move up from third to share the front row with the Ferrari ace.
Charles Leclerc will start Sunday's Belgian Grand Prix from pole position, the 20th time he will do so and the 244th for the team. The only drivers to have done better at Ferrari are Michael Schumacher on 58 and Niki Lauda on 23. Carlos Sainz will start from fourth place on the second row, having set a lap time just 164 thousandths slower than his team-mate. They had actually set the second and fifth fastest times, but move up one because Max Verstappen takes a penalty for a change of gearbox.
Continuous track evolution. It rained for most of the day, until the skies over the Ardennes cleared just before the start of qualifying, which got underway on a damp track, but with sun making an appearance. As is usual on a damp track, the drivers went out with enough fuel on board to do several laps as the track gradually dried out. Charles and Carlos made it through the first phase on intermediate tyres, using the same type for the start of Q2. But they were soon able to switch to Soft slicks given that the racing line had dried out. The pair did well to avoid any of the pitfalls and make it through to the final part. They both had two runs in Q3, but as the track was drying out rapidly, it all came down to that final lap. Charles posted a great 1'46"988, while Carlos stopped the clocks in 1'47"152. The only driver capable of beating Leclerc's time was Max Verstappen, but the five place grid penalty for that gearbox change means he will start sixth on Sunday. Carlos also benefits, moving up to fourth.
Sprint tomorrow. Spa-Francorchamps hosts the third Sprint format event of the season, so that tomorrow is a stand-alone day, given over to the 100 kilometre race that starts at 16.30. The Sprint Shootout to decide the grid for the afternoon's 15 lap race, starts at noon. The weather in the area is still expected to be very changeable tomorrow so it will be a case of being ready to pounce on any opportunities.
Max Verstappen
"It was quite tough out there today; the conditions were tricky and there was only one dry line. Q2 was close, I had to abort my first lap because I went wide, we then did a slow lap and lost quite a bit of temperature in the tyres, the track ramped up pretty quickly so it was very close. The final lap in Q3 went well, we had to risk it all and to be on pole here feels great. We obviously have a very good race car and even in these tricky conditions we were able to show that again today. We have a gearbox penalty for the race on Sunday, last year we had more penalties and started even further back but the car is better this year, so I am still targeting a win. It definitely feels like a second home race, I grew up not far from here and it's great to see so many fans. It was tough out here with the rain but everyone got stuck in and that's great to see, so thank you very much!"
Charles Leclerc
"On the one hand, it feels good because I struggled quite a bit in these conditions up until a few races ago and the hard work I put into my driving has paid off. I really felt at ease in the car. In Q3, we may have gone out a bit early, but at the end, it's always down to risk versus reward, and we wanted to avoid any yellow flags. Our result is good, and we wouldn't have been able to finish in front of Max (Verstappen) today. I expect him to catch up in the race on Sunday and with Checo in the mix, it will be a good challenge."
Sergio Perez
"Every qualifying has its challenges, the conditions were super tricky: it took all Q1 to dry up and then the tyres were too warm in Q2 but then it all came together in Q3. We really needed to find the limits today and I am pleased to have finished in the top three. For the Sprint race tomorrow, we have good information about the crossover times and have a very busy day ahead of us. On Sunday, I will try my best and try to get Charles at the start which is always hard! But it is a long race, with high degradation and anything can happen. We certainly have a good position and are looking forward to it."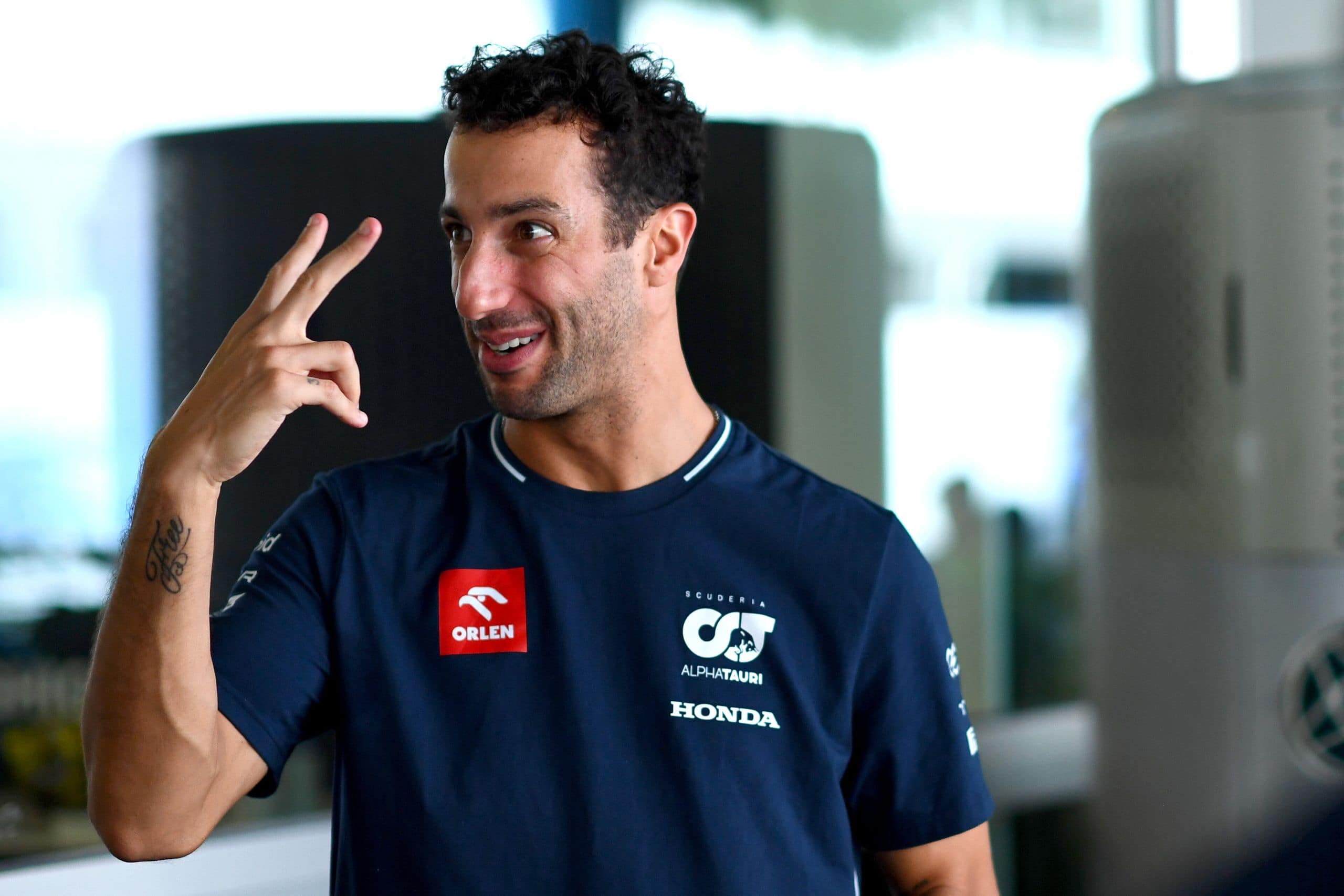 Daniel Ricciardo could miss up to two more grands prix, ...