2022 Italian Grand Prix Tyre Compounds – The three compounds in the middle of the range have been chosen for Monza: C2 as the P Zero White hard, C3 as the P Zero Yellow medium, and C4 as the P Zero Red soft.
Eliminating the natural understeer tendency of the current cars is a challenge at the slow corners in Monza, with a strong rear end needed to achieve a perfect balance through the fast sections.
Traction is important to ensure a good drive into the flat-out straights from the slower and more technical parts of the circuit: another well-known characteristic of Monza, with notable kerbs at the chicanes.
The low downforce settings, with a specific low-drag package, means that the focus is more on mechanical grip from the tyres.
Mario Isola – Pirelli Motorsport Director
"It's a big event for us as we enjoy our 150-year anniversary at home, where Monza also celebrates its first century! So we are looking forward to a big festival of motorsport in Italy, which we can rightly feel very proud of as we equip the most sophisticated and efficient cars in Formula 1 history with 18-inch tyres. Monza is well-known for its high speeds and some fast corners where it's important to have a car with perfect balance. This year's tyres should lead to less overheating at the rear on a track where the cars run low downforce and often use slipstreaming to gain a tow. With no sprint race in Monza this year, the teams will head into the grand prix with a bit less information than last time, which means that the strategic approach will be somewhat different."
Monza Track Characteristics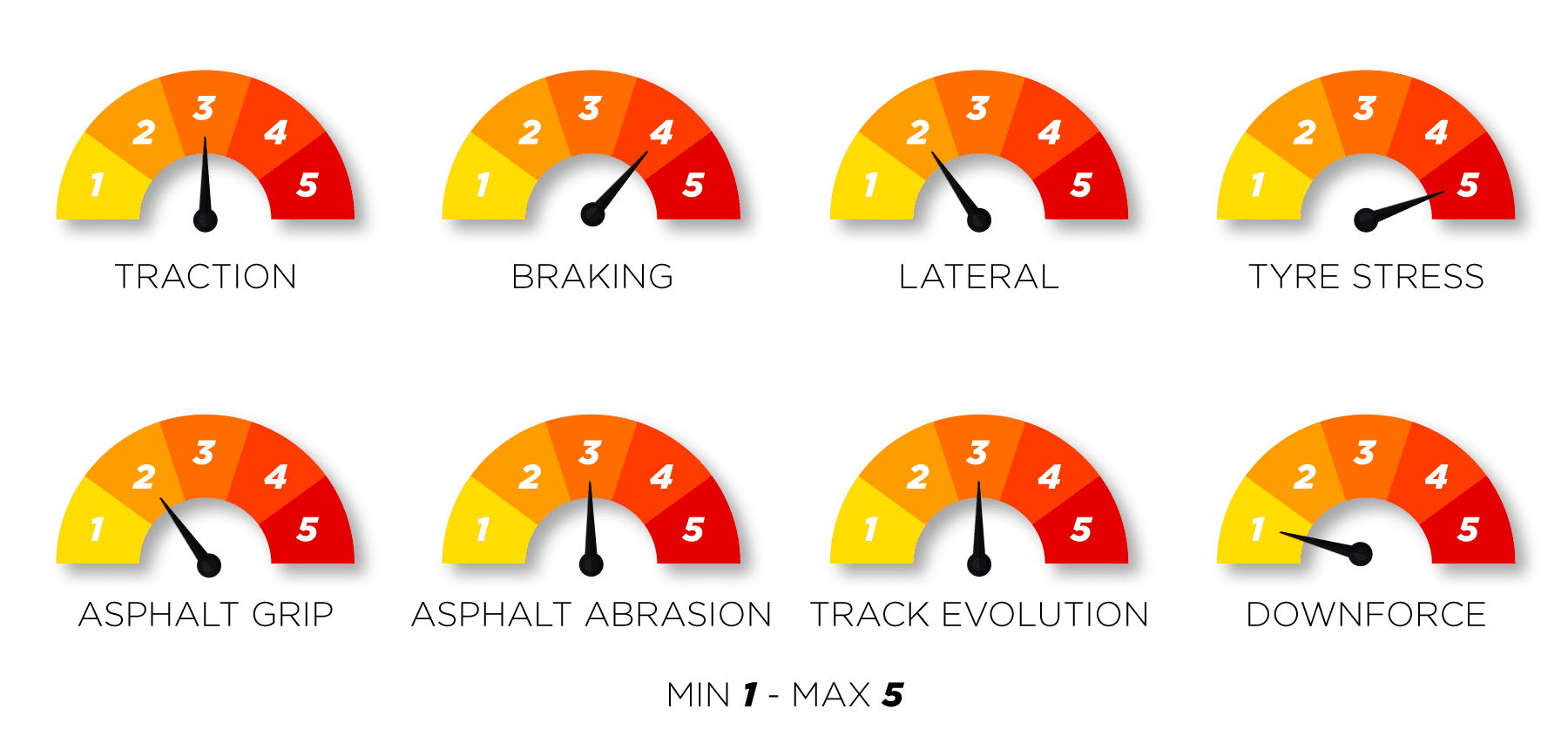 Formula 2 Tyres Selected
The P Zero Yellow medium and P Zero Red soft tyres are nominated, Each driver has five sets of slick tyres (three medium and two soft) to use across the weekend. The sprint race, lasting 21 laps, takes place on Saturday evening ahead of the 30-lap feature race on Sunday morning.
Formula 3 Tyres Selected
Drivers have three new sets of P Zero Red soft tyres, plus another set of P Zero Yellow mediums carried over from the previous round for use in free practice. An 18-lap sprint race will be held on Saturday morning, followed by a feature race of 22 laps early on Sunday morning.
2022 Italian Grand Prix Tyre Compounds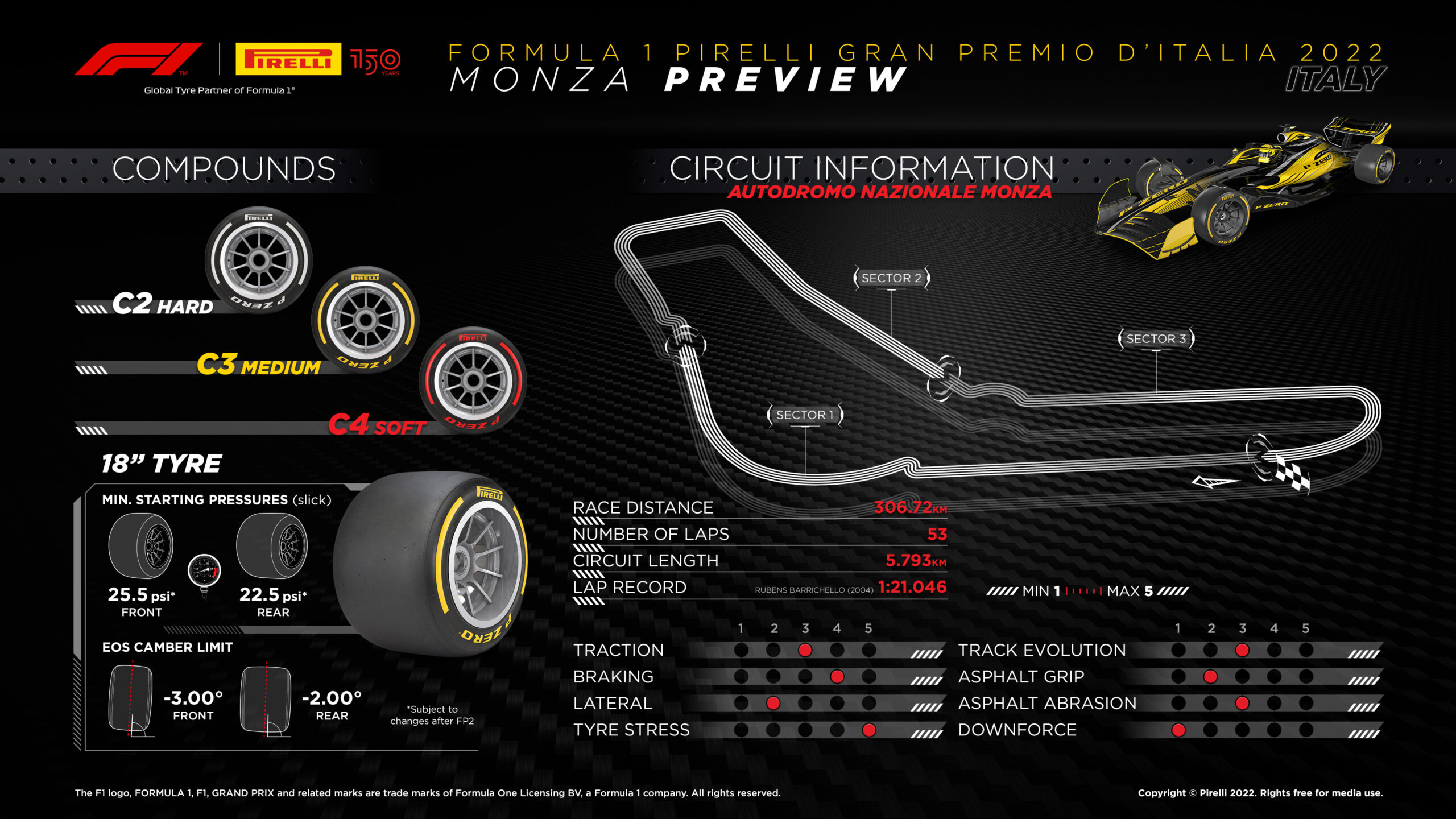 Want to save this information for later?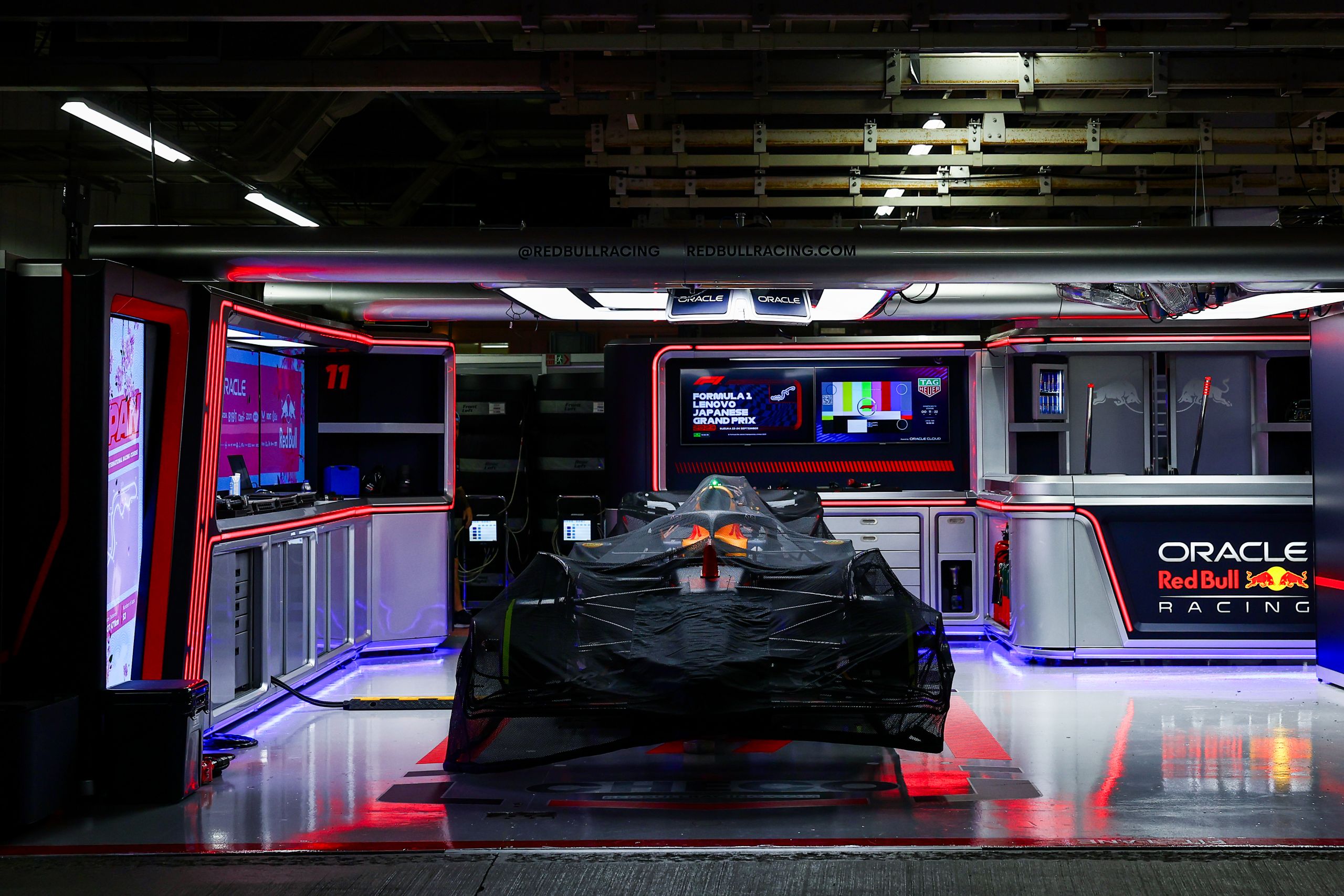 The roar of engines, the blur of speed, and the ...