The 2022 F1 season will open with the Bahrain Grand Prix in a little over a month's time, and fans are eager to start making predictions about how the season will go. Of course, there are some almost-guarantees: passing will happen more often, races will be tight, and the Hamilton-Verstappen feud will continue. But beyond that, it seems too early to say much more about how this season will play out.
Drivers
There have been some changes to the driver lineup since last season, but these have mainly been drivers moving between teams. There is only one completely new face: Guanyu Zhou, who will be driving for Alfa Romeo Team Orlen.
Even though most of the drivers are the same, between the drama of last season and the moves to new teams, it is hard to make firm predictions.
The 2022 season will be missing one of the legends of F1, Kimi Räikkönen. The Iceman, who holds the record for the most F1 starts, actually left F1 racing briefly in 2010 and had a short-lived run as a NASCAR driver. Now that he has retired from F1 racing for good, he has suggested that he may return to NASCAR for a season or two.
While it's more common for drivers to move from F1 to NASCAR, the reverse does happen. The two most famous examples of this are Mario Andretti and Juan Pablo Montoya (who moved from IndyCar to F1 to NASCAR). Other drivers who have made the same move and been successful include Mark Donohue and George Follmer.
The fact that drivers occasionally move between NASCAR and F1 means that following NASCAR can be a good way to find out early on if there are any drivers that might upset the F1 hierarchy. While betting on NASCAR might not appeal to every F1 fan, it is a great way to test how good your prediction skills are before the races you actually care about start.
Cars
The main reason that it is difficult to predict how this season will pan out is the changes that have been made to the F1 cars due to new regulations. While the changes have not been so drastic that the cars will look unrecognizable as F1 cars – they aren't suddenly going to look like fat-bodied stock cars – they are most likely going to handle a bit differently.
The new regulations have been implemented primarily to promote more competitive racing, and if it pans out that way, it can only be a positive for the sport and its fans.
As Oracle Red Bull Racing CEO Christian Horner stated during the live unveiling of their new car, "With the new regulation changes this year, the whole philosophy has altered, which means every single component is different to last year's car. It's a clean sheet of paper for every single team."
One element of the redesign focuses on reducing bad air by either producing less of it or by funnelling it in a way that has less of an impact on other drivers.
The primary areas on the car that have seen major changes are the wings and the wheels. The front wing has been redesigned to generate downforce while directing the front-wheel wake out of the path of other drivers. The rear wing has rolled tips that will direct the flow of bad air upwards so that following cars won't be as impacted by it.
In terms of the wheels, the tire size has jumped from 13 inches to a massive 18 inches. Wheel covers are also being reintroduced after having been banned for years. Lastly, winglets over the wheels have been added.
Interestingly, one of the main arguments for bringing the wheel covers back is to prevent car designers from finding ways to direct airflow in troublesome ways. It could seriously impact race results if some clever engineers find a way to circumvent these regulations. A little bit of chaotic bad air could add quite a lot of excitement.
And while we all love the excitement of F1, we don't want it to come at the expense of the drivers' safety. Many of the new regulations for 2022 have been put in place with a view to making the sport safer, taking into account lessons learned from past accidents.
How the 2022 F1 season will end is still a mystery, but with redesigned cars to promote closer racing and overtaking, one thing is certain: it will be a season worth watching.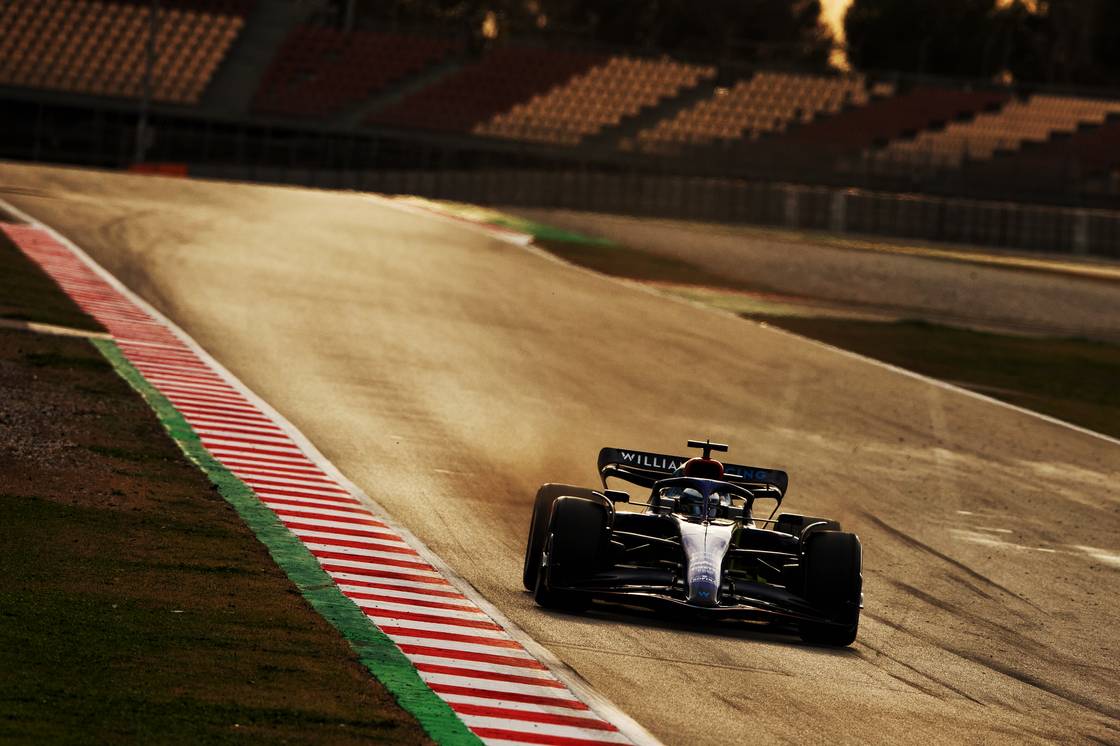 The 2022 FIA Formula One World Championship continues this weekend, ...