Bold and confident. Incredibly fast. Temperamental even. At the end of the day, 'Mad Max' to some. For others, the face of Formula 1 in the modern age: fast and furious. Max Verstappen has many names and connotations, but the one that can't be – and mustn't be – doubted is his will to push and push hard. Even if that means obliterating his own chances in a Grand Prix.
What one saw during the dying moments of qualifying for the inaugural 2021 Saudi Arabia GP were two things, both of which represent Max Verstappen in his full pomp. First, the blistering final flying lap of his Q3 run that was all purple and the other, the moment, that defining moment of the entirety of the qualifying battle where the Red Bull driver hit the wall in the final corner.
Now, frankly, to most of the F1 world this was the very moment where Max Verstappen's hopes to win a maiden F1 title went into the gutter, into the ruins as they say. But it would also seem the very moment that could in the context of what is left of the season come to define Max Verstappen.
Success in sport is not about how you handle success. It is, at the end of the day the thing one looks for most. But it's what you do in your weakest moment, where you are most vulnerable, that makes you what you eventually turn out to be.
A mind frazzled by pressure or a force that comes into its very being when confronted by adversity!
And at the 2021 Saudi Arabia GP, the thing to look most forward to would be how Max Verstappen conducts himself. Read what he makes out of the contest.
Make no mistake that he could still have a run-in with a grid penalty due to the fact that as a result of his Saturday crash, Verstappen also damaged his gearbox. Should he have a new one in place, he will probably be staring down a P7 start on the grid.
Aware that his arch-rival, and possibly, nemesis Sir Lewis Hamilton is out in the front is reason enough to focus doubly hard in the Saudi Arabian GP.
And herein lies the moment that will define Max Verstappen, the man behind the nicknames and the spirit behind the veiled insult that a tag such as 'Mad Max' states but cunningly doesn't (ever) highlight.
Should he get into his shell and finish somewhere in the top five, he will have to hope perhaps against hope for things like a Hamilton DNF at Abu Dhabi and those sorts of permutations and combinations.
Should he be supported by some good fortune in that there's no grid penalty and he's able to manage just fine with the present state of the gearbox, he'll still have an overwhelming task ahead of him.
It'll be to do what he did at Mexico, the scene of his latest win this season, and hope to pounce on Hamilton and Bottas to win. And if he does finish third and Lewis finishes first, then the Dutch driver will enter the final round with a 2 point deficit to Lewis, provided the Briton doesn't get the fastest lap and yet there's no reason to believe Hamilton cannot clinch that.
Whatever you say and do, the 50 laps ahead of us tonight will define Verstappen and the elements he's made of. They will have little to do with how he's portrayed and things said in reference to him on Hamilton fan groups. It will also have little to do with what his Orange Army says about their most favourite driver.
What it will say, eventually is what Max Verstappen truly is and there are no more than, plausibly speaking, three options for that: a driver who persists despite the ups and downs of a Saturday where anything can happen, a driver who buckles under pressure, or better still – a driver who believes in fighting hard to win.
Nothing that you say or I do will make any difference to what Max Verstappen does when the red lights go out tonight. It'll all come down to what he can and will do…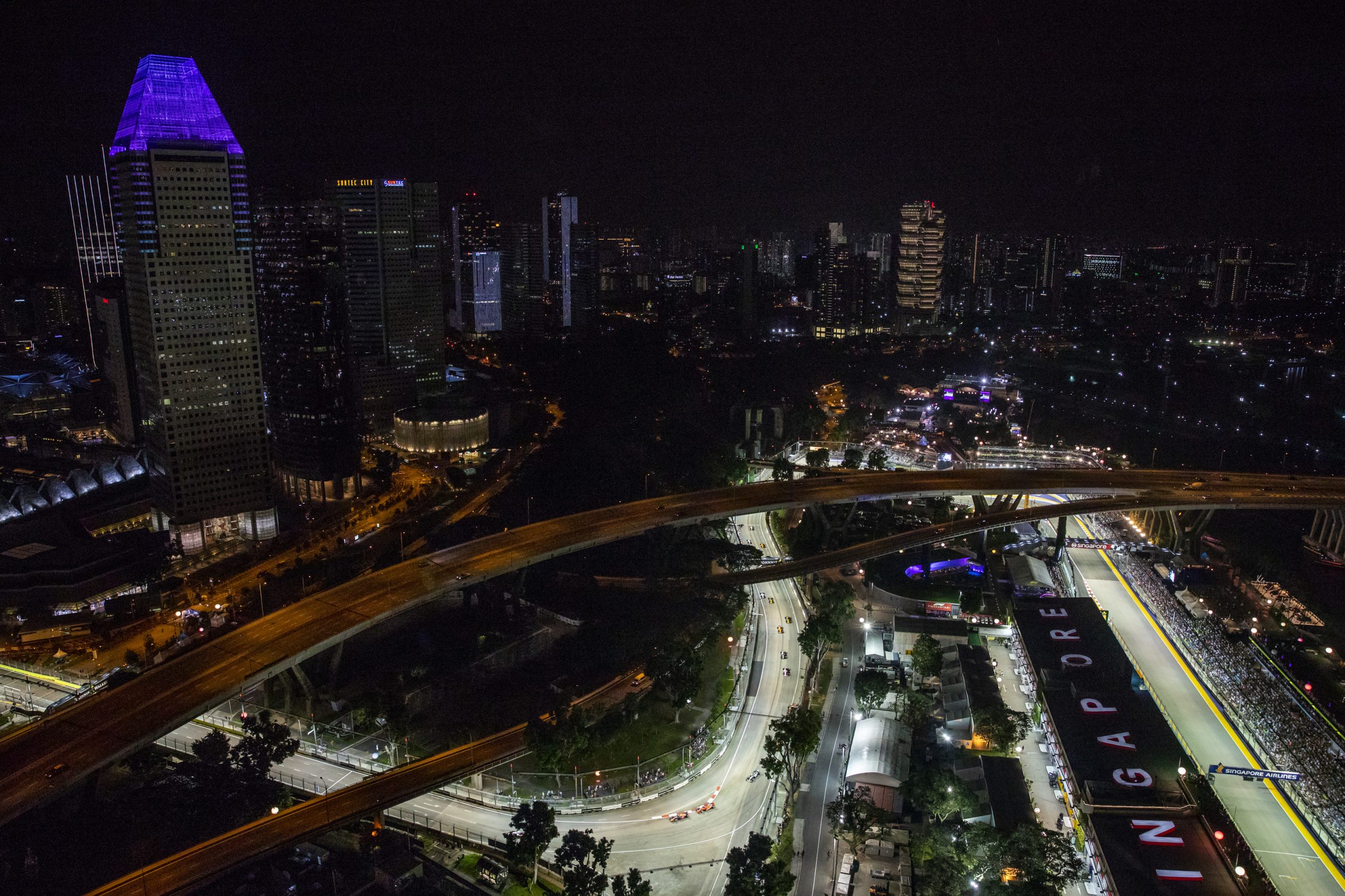 Formula 1 has today announced that the Formula 1 Singapore ...