By finishing second in the 2019 United States Grand Prix, Lewis Hamilton has clinched his sixth Formula 1 World Championship, an incredible achievement that now puts him just one title behind the all-time record holder Michael Schumacher.
Sixth World Championship For Lewis Hamilton
Lewis Hamilton only needed to score four points today, and he took the crown at the end of what was an almost perfect weekend for the Mercedes AMG Petronas Motorsport team.
"It's hard to explain what I'm feeling right now, to be honest. Cloud nine doesn't even get close, it's somewhere far above that. It's been the hardest year I can remember; it's been so challenging, going through the ups and downs, so right now I'm just so full of emotion, it's overwhelming. I feel truly humbled, and really, really grateful to everyone back at the factories, the entire Daimler family and everyone at PETRONAS – everyone who has worked so hard to enable us to do what we do and achieve this. It's such a privilege and honour to work for this team, to be able to go out there and have the platform to put in performances like today. And Niki, I miss him so much. Today, he'd have taken his cap off. I wouldn't have been able to do this without Niki, he's here with us in spirit. I saw my parents right after the race and seeing my dad's smile, it says it all. My family have supported me since day one, they worked so hard for me to be here today. I'm so glad they could all come out here, together. Yesterday was a difficult day and today I just wanted to recover and deliver a one-two for the team. Valtteri did a fantastic job, so huge congratulations to him," said Hamilton.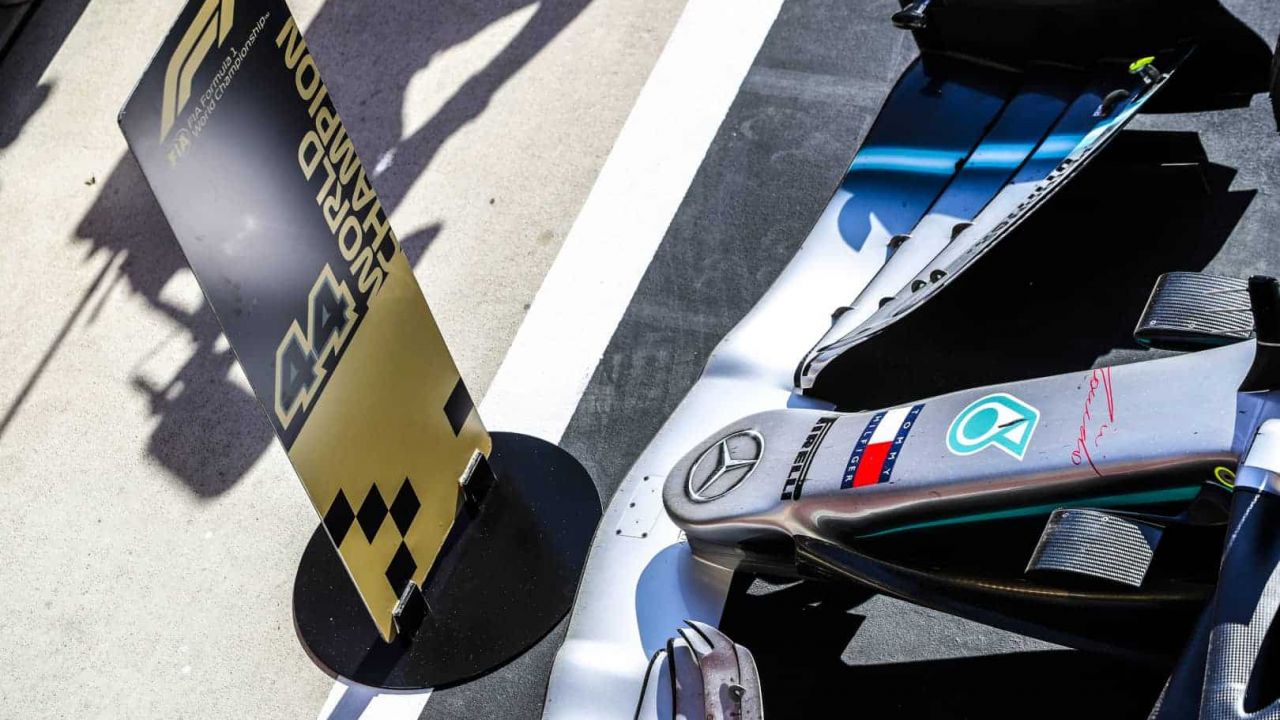 Bottas Leads Home Mercedes 1-2
Mercedes scored their ninth one-two finish of the season, their 53rd in total, with Valtteri Bottas winning from pole. The Finn did his best to delay his teammate's celebrations, taking the win with a more aggressive strategy than Hamilton. Bottas and third-placed Max Verstappen had opted to stop twice, going from Medium to Hard tyres before running a final stint on the Mediums again. It turned out to be the quickest way but Bottas not only had to find the pace to make it work, he also had to pass Hamilton on track, as happened last Sunday in Mexico, although that race was a one stopper. The showdown between the two of them began on lap 50 when Bottas got within DRS range. His first attempt failed, but the Finn squeezed past Hamilton on lap 51, driving on to his seventh career win, the fourth this year, which means he cannot be beaten for second place in the championship.
"First of all huge congratulations to Lewis – six championships is an impressive achievement! He had a strong season and he deserves the title, he was better overall. Lewis is a tough opponent, he has very few weaknesses, makes almost no mistakes and drives very consistently. But I've been gaining some good momentum, so I'm looking forward to another close fight with him next year. It's been a really good weekend for me and the team. I struggled at this track in previous years, so it was great to cross the line in first place. It was not an easy race; I had a strong start and a good first stint, but we had to switch to a two-stop to cover Max and I was a bit worried that Lewis on the one-stop might be on the better strategy. It was a proper fight and quite a bit of fun; I had to really push, but my pace was strong and I managed to catch Lewis towards the end. We had a good battle on track and I passed him to secure the win. It feels really good to win the race like that when you have to really fight for it," said Bottas.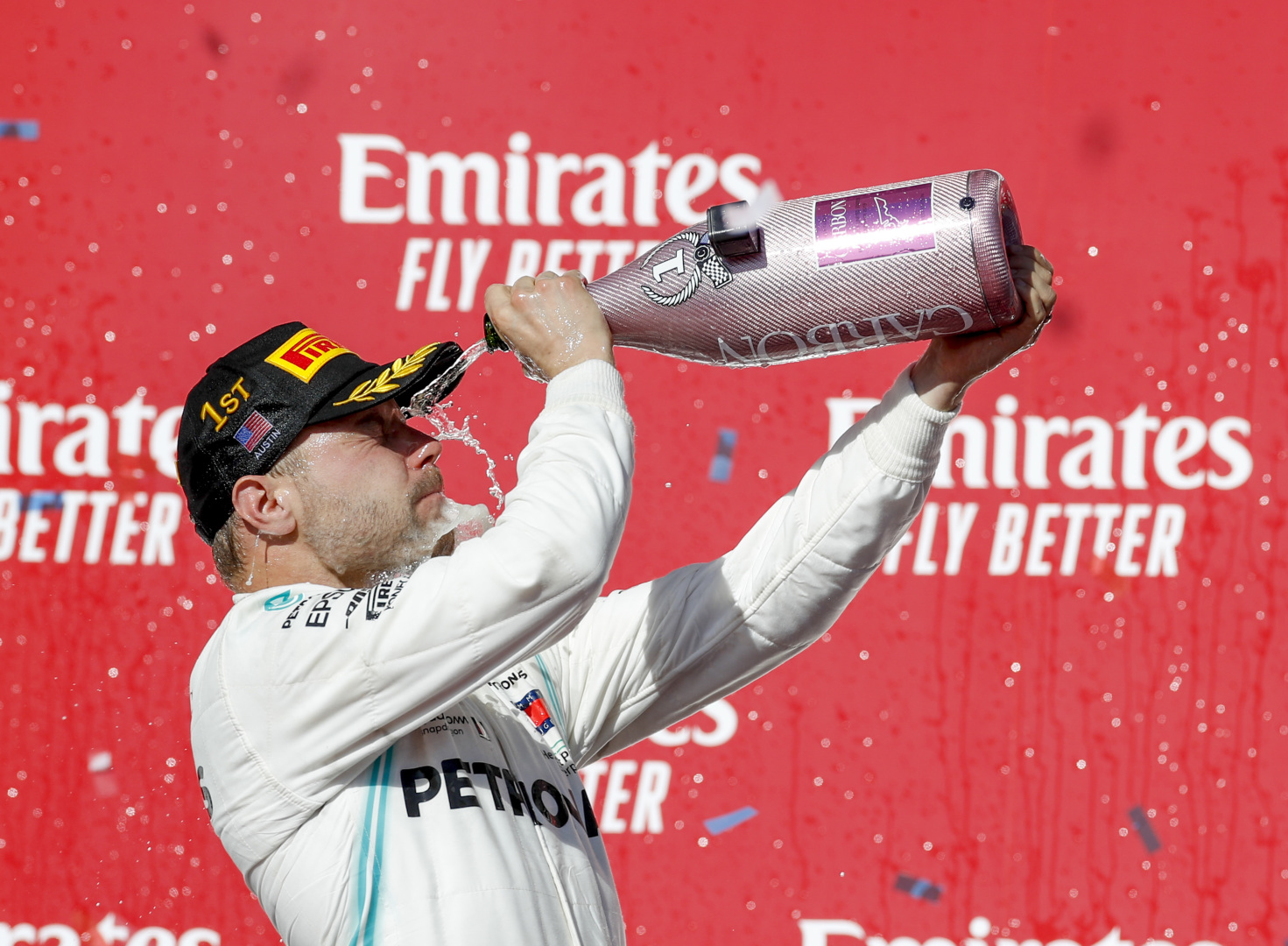 No doubt Hamilton would have preferred to have clinched the title with a win, but what he has achieved today makes him even more of a global sports star and that is something from which he can take great satisfaction.
"The amount of effort it takes to win a championship is huge, so when it all comes to the final fruition, you just swell up with great, great pleasure – and to have the cherry on the cake of standing on that podium looking out on our team and everybody in the crowd was fantastic. It's brilliant to be part of this team – it makes you really keen to work, it takes you way above and beyond what you would normally give because you're surrounded by all these people that you don't want to let down and you enjoy being in an environment that is supporting you, letting you take risks, letting you screw up, but not slapping you in the face for it, just urging you on collectively as you go. It's an exciting place to be and it tends to make people want to be in it. Today, we all think of Niki who was such an important part of our team. Losing him was quite a massive blow, particularly to Toto who spent so much of his working life with him, but for all of us as well, because Niki was someone with such a big personality, such a huge figure in our sport and such a friend to the team. I think he would have appreciated this – doing it in such fine style this year, he would have seen this as a team at the top of its game. He'd probably be telling us to work on next years car now, but I think we've done him proud this season," added James Allison.
Max Verstappen On Podium For First Time Since Singapore
Third was Max Verstappen, who chased Hamilton down right to the very end, having closed on him with two laps to go, but yellow flags waved when Magnussen went off the track meant the Aston Martin Red Bull Racing driver had to back off. One more lap and he might have done it, but there was cause for satisfaction as this was his first trip to the podium since the Singapore Grand Prix.
"For us, it's been a positive weekend and I'm very happy to finish third on a track like this. On the last few laps, the yellow flags hurt me and I couldn't pass after the straight, otherwise I think we could have finished second. After the race I realised I was missing quite a big piece of my floor which is a shame as I think we could have been even more competitive otherwise. I had a good start and then I tried to follow Valtteri but it seemed like they had a bit more pace than us so to finish roughly five seconds behind him is a good achievement, especially considering our car damage. I think the two-stop was the right way to go and I don't think we could have done anything differently as it was the fastest strategy for us. I think we've taken a good step forward and we're back in the fight. It's still not going to be easy but we won't give up. It is of course very impressive for Lewis to win his sixth title and you have to be very consistent to achieve that so he deserves it," said Verstappen.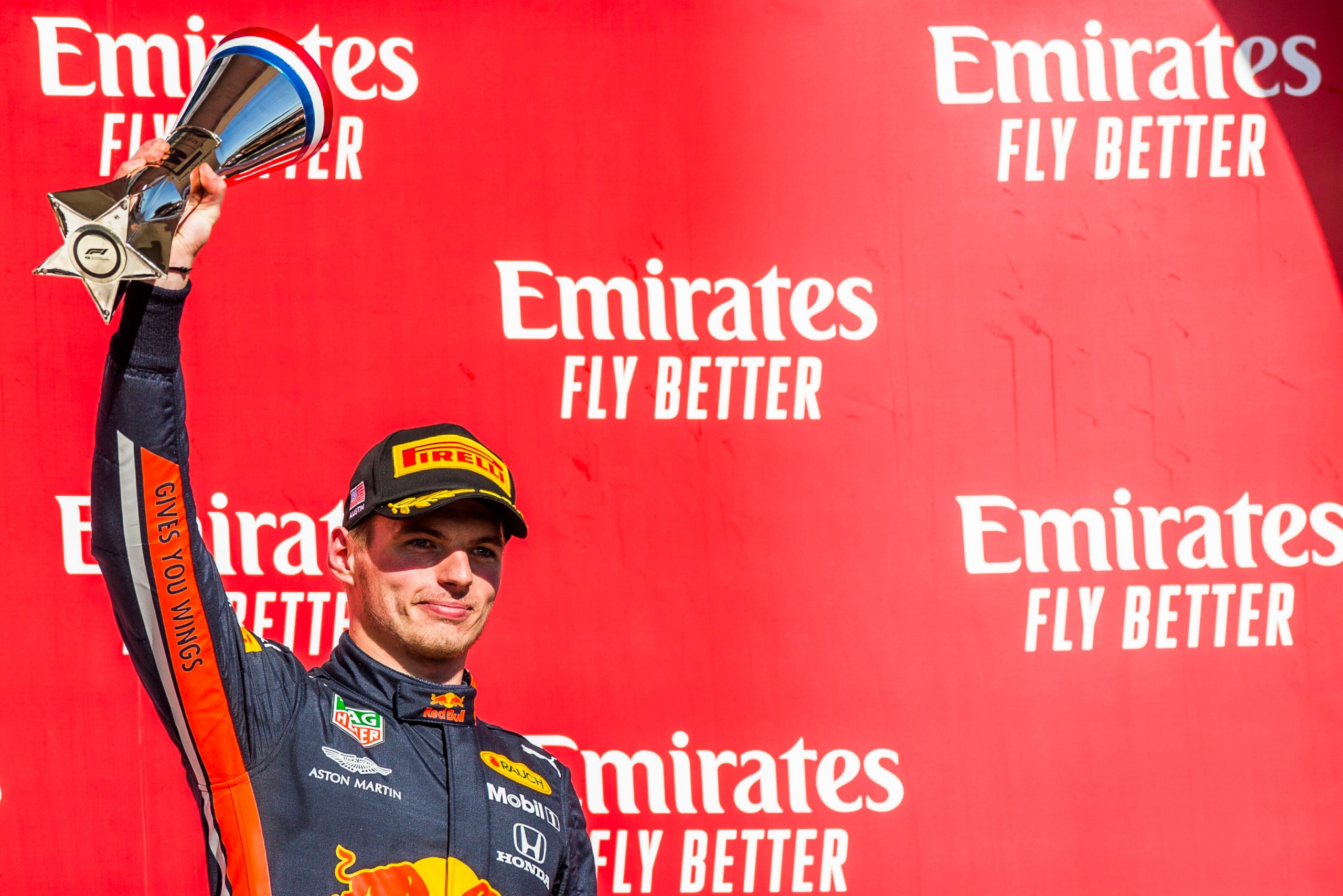 Another Strong Performance From Alexander Albon
Overall, it was a good weekend for Red Bull who were the second-best team overall. Alexander Albon delivered another strong drive to finish fifth and the Thai driver has never finished lower than sixth since he switched to the Milton Keynes squad after the summer break. He had a tough afternoon, as he dropped to last place when he had to pit for a new front wing after colliding with Carlos Sainz at the first corner after the start. He pulled off several passing moves and made the most of the Red Bull's pace, which means that since Spa, he has actually scored more points than his team-mate, 68 to 54.
"I've enjoyed my first weekend in America and I think we did the best job we could with P5. The start was strong but I'm a bit frustrated with Turn 1. I need to watch it back but it felt like I got squeezed and obviously had nowhere to go as three into one is a bit difficult! I don't think it was anyone's fault, it was just racing, but I had to run over the kerb which damaged my floor and front wing. From there we had to pit and I lost a lot of time so our race was pretty compromised, otherwise I think maybe we could have fought Leclerc for P4. In the end it was a strange race but it was fun and I enjoyed some good overtakes to get back to the front. Considering we had no safety cars and had floor damage, I think we did well to make our way back through the field," added Albon.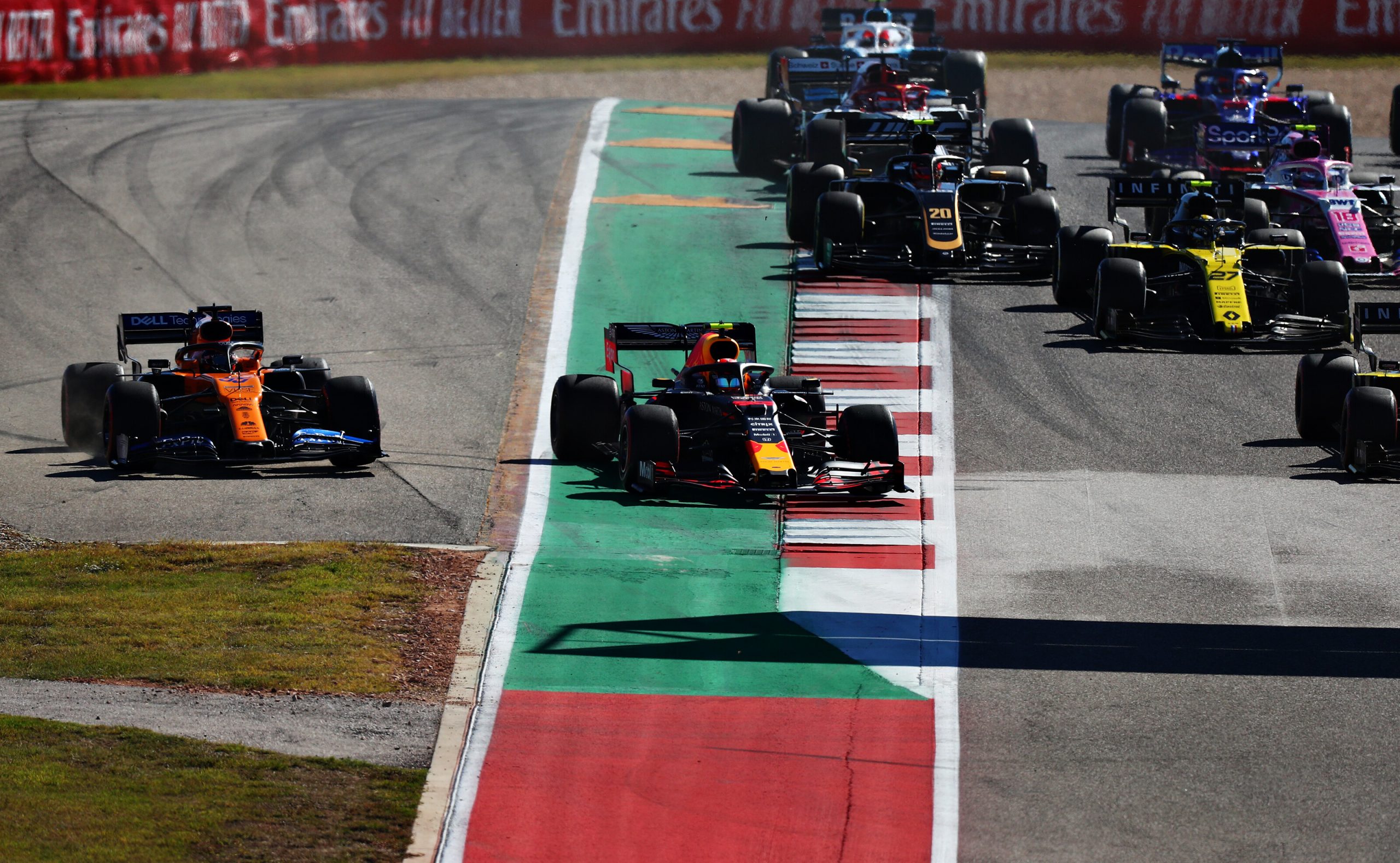 Bad Day Out For Ferrari
The biggest losers on the day were Scuderia Ferrari Mission Winnow. For this first time since the Spanish Grand Prix back in May, one of its drivers was not on the podium. Charles Leclerc finished fourth and picked up an extra point for setting the fastest race lap and that has helped to ensure Ferrari cannot be beaten to second place in the Constructors' championship. However, it does not match the team's expectations going into this race.
Sebastian Vettel retired on lap 8 with a broken right rear suspension and he had been struggling right from the start of the race, after starting from the front row, possibly because the suspension problem was already making itself felt. In the first two laps, he had dropped down to seventh, before the failure on lap 8. Leclerc was inexplicably slow in the first stint, but picked up the pace in the second, but by then his podium aspirations had evaporated. At his second stop, he fitted Soft tyres which is how he was able to comfortably post the race fastest lap.
"First of all I'd like to congratulate Lewis for clinching yet another World Championship title. It is well deserved and was achieved in style. As for our race, we were expecting much more from today. Seb had a problem with the right rear suspension, when the upper arm broke at a very early stage of the race. We think this issue was probably there from the first lap, but we need to look into it to understand exactly what happened. Charles' race was compromised by his first set of tyres, on which he had no grip at all. We could not understand why he was so slow and off the pace. In the second and third stint he had good pace, but it's difficult to compare it to that of the others, as everyone was in a different tyre situation at that point. In the final stint, he then found the car much more to his liking on soft tyres and set the fastest lap. We now have a lot to analyse and to understand. We are deeply disappointed as we don't believe this result mirrors our current performance level. There's something to learn from any bad result and this is what we plan to do now," said Team Principal Mattia Binotto.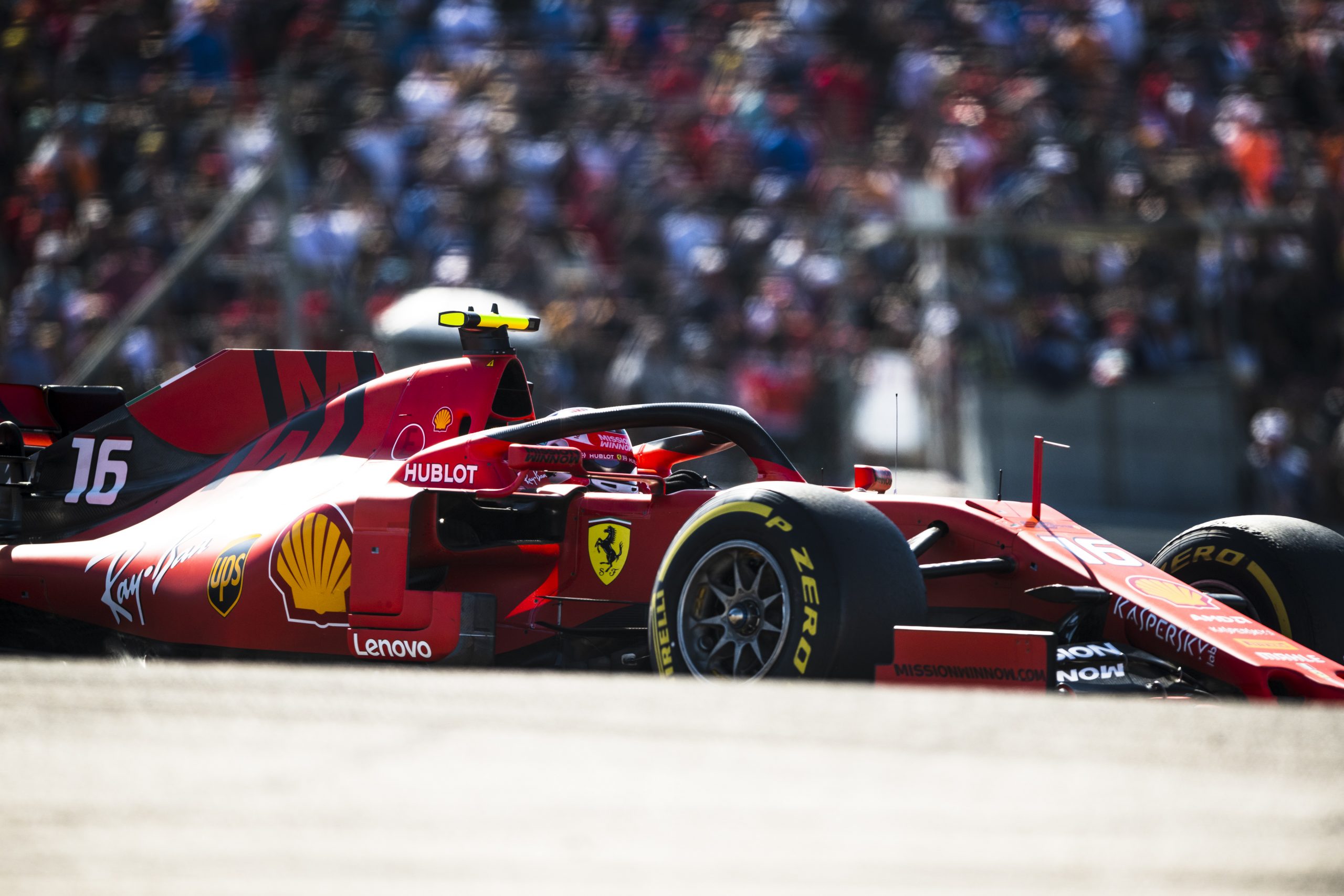 Daniel Ricciardo Best of the Rest
Best of the rest behind the top three teams was Daniel Ricciardo for sixth for Renault. The Australian beat Lando Norris by less than four-tenths of a second as they crossed the line but the battle between the two Renault powered teams was a 10 – 10 draw as they both scored that number of points, thanks to Carlos Sainz's eighth place ahead of ninth-placed Nico Hulkenberg.
"We've had a lot of fun races this year and this one is certainly up there. The one-stop was the plan and it looked like others on the two-stop would get close at the end, which made things a bit nervy. We reached our target of beating both McLarens, so that's really pleasing. It was a strong race and we showed good pace. I enjoyed the battle with Lando [Norris] as I passed him and he passed me back a couple of times at the start and then put some pressure on towards the end. We held on for sixth, so it's solid points for the team with Nico in the top ten as well," said Ricciardo.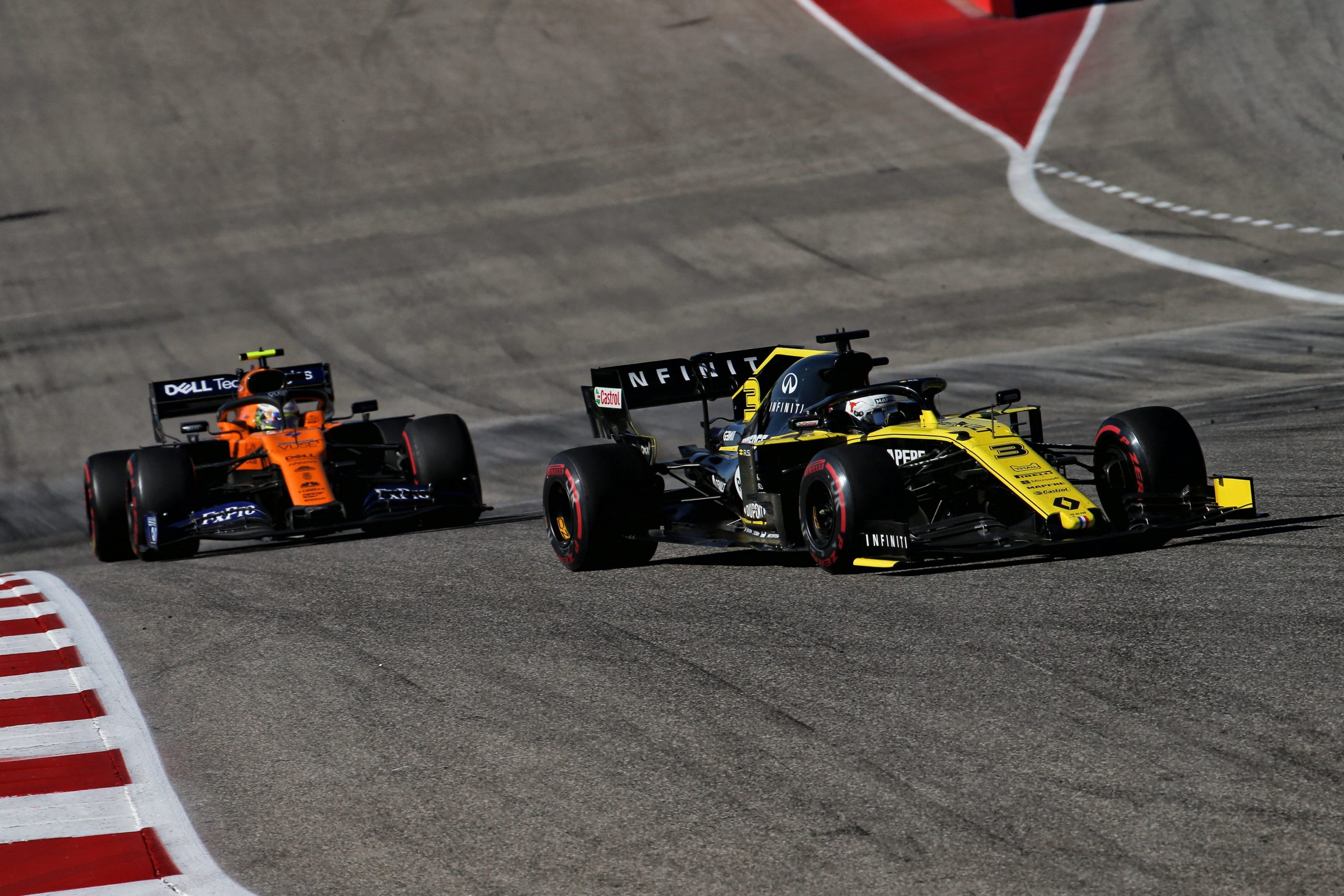 Incredible Recovery Drive From Sergio Perez
As was the case in last Sunday's Mexican GP, tenth place was decided by a penalty after the chequered flag. And once again, Daniil Kvyat was the man who lost out, the Red Bull Toro Rosso Honda driver given a five-second penalty for the way he got past Sergio Perez in the SportPesa Racing Point F1 Team on the final lap. Perez took a well-deserved point, especially when considering he had to start from pit lane. The point could be crucial for his team given that it moves it into sixth place in the Constructors' championship, one point ahead of Toro Rosso and the battle between them should add spice to the final two races of the year.
"We had a tremendous race today and we managed to recover well as a team. We used a very aggressive one-stop strategy and had good pace all afternoon. On the final lap, Kvyat crashed into me and damaged my front wing, but he was penalised and we took back the tenth place. One point means we move up to sixth place in the Constructors' Championship, which is important with two races to go. It's only a point today, but every point will count at the end of the season," said Perez.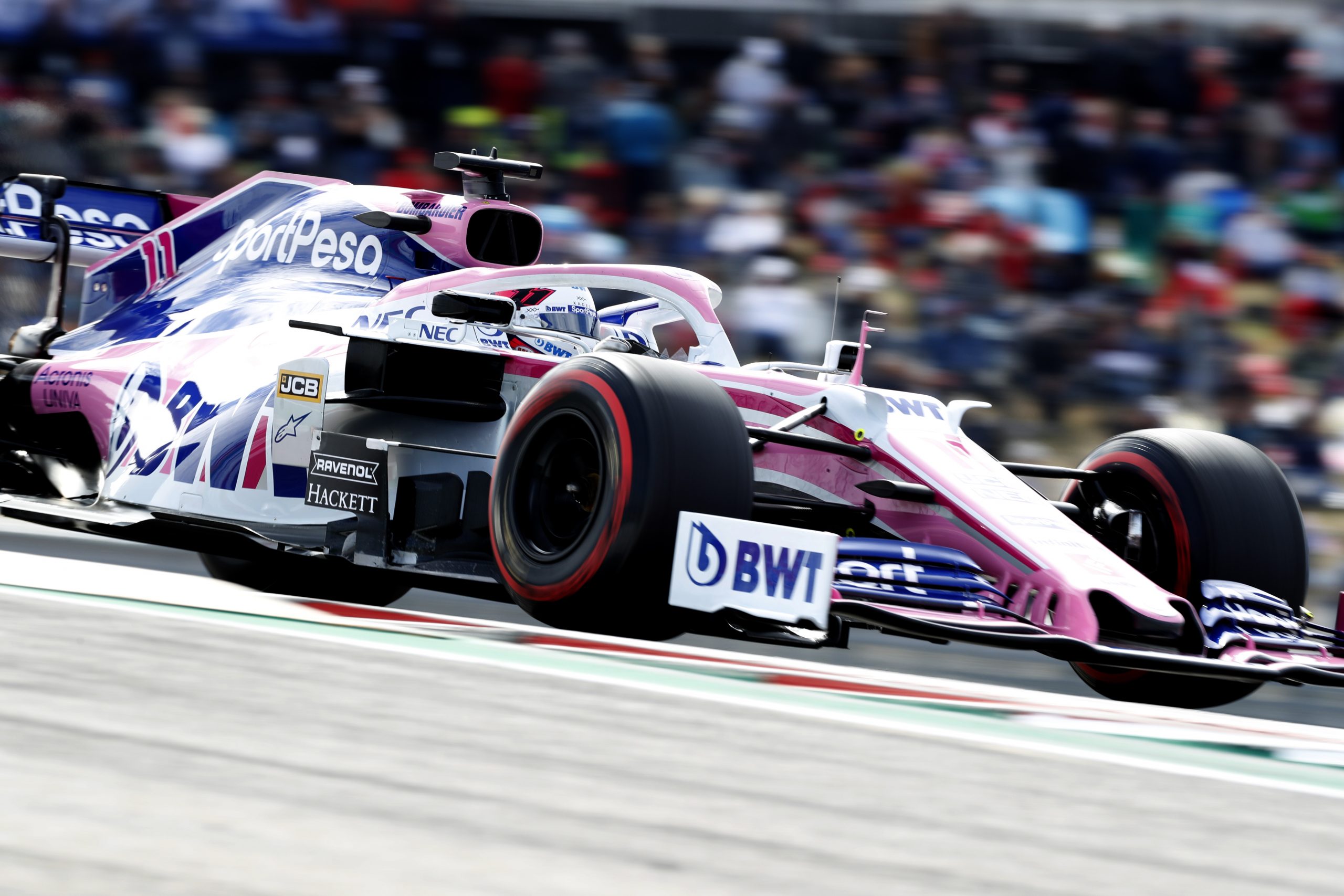 The Fight For Third Continues
The fight for third in the Drivers' classification is still ongoing, with Leclerc 14 ahead of Verstappen while Vettel now drops to fifth, 19 points behind his team-mate. Albon is up to sixth and should manage to stay there, given he has a competitive car, but his lead over Sainz is four points and over Gasly seven.
2019 United States Grand Prix – How Each Tyre Performed
Mercedes driver Valtteri Bottas won the United States Grand Prix with a two-stopper, while his teammate Lewis Hamilton claimed his sixth title after finishing in second place with a one-stopper. As has often been the case at the Circuit of the Americas, there was a wide variety of strategies seen all the way down the field today, with a tense tactical battle between the top three that came down to the final few laps.
Bottas started from pole but slipped behind his team mate after making an extra pit stop. The Finn subsequently took advantage of his fresher tyres to claim the lead close to the end of the race.
Hamilton was one of five drivers in the top 10 of the grid to start on the medium tyre, but he completed a longer opening stint than his rivals before switching to the hard for a one-stopper, which required perfect tyre management.
Red Bull's Max Verstappen was locked in a tactical battle with Bottas for most of the race on a similar medium-hard-medium two-stop strategy, but he could not get past Hamilton at the finish and ended up third.
Ferrari's Charles Leclerc, who finished fourth, adopted a different two-stop strategy, using all three nominated compounds. During his final stint on the soft, he gained the extra point for fastest race lap.
Behind him, Red Bull's Alex Albon finished fifth, having been last after his early pit stop on lap one following some contact. He completed a three-stopper in the end: the only driver to do so.
In total, there were five different strategies in the top six: underlining the multiplicity of approaches in evidence at the United States Grand Prix.
Weather conditions for the race were similarly warm to yesterday, which had an effect on tyre behaviour by favouring the harder compound.
HARD C2: The key to the race, which was used by every driver apart from Red Bull's Alex Albon. Hamilton completed an impressive 32-lap final stint on this compound as he tried to win the race with a one-stopper.
MEDIUM C3: Only four drivers didn't run this compound at some point during the grand prix. It was also used by the top five drivers on the grid to start the race.
SOFT C4: Used by a number of drivers at the end of the race for a final sprint with light fuel, including Leclerc, who finished just off the podium and set fastest lap.
Mario Isola – Pirelli Head of F1
"The final few laps in particular were extremely tense, as we all waited to see if Lewis Hamilton could make a one-stopper work to win the race, against drivers on much fresher tyres behind him. He didn't quite make it to the top step of the podium but it was still a spectacular fight where strategy was all-important, so big congratulations to Lewis for a very well-deserved sixth title after a thrilling grand prix. Congratulations of course to Valtteri as well for winning the race with a completely different strategy. In the end, the relatively warm conditions, after a very cool start to the weekend, meant that it was a close call between one and two stops using the harder compounds: with two of the three podium finishers eventually opting for a two-stopper. However, we witnessed a wide variety of strategies all the way down the grid with close competition from start to finish, which is exactly what we all want to see."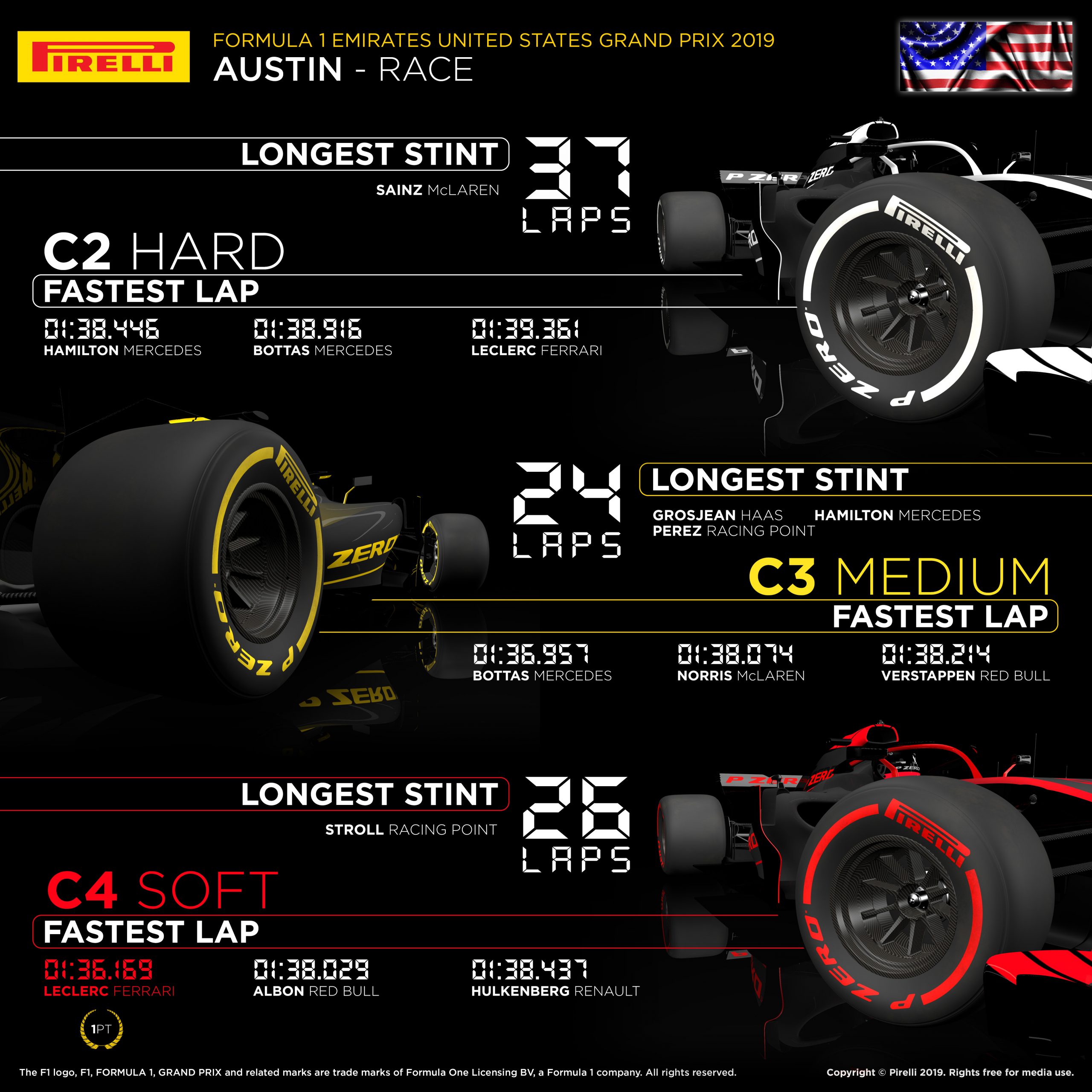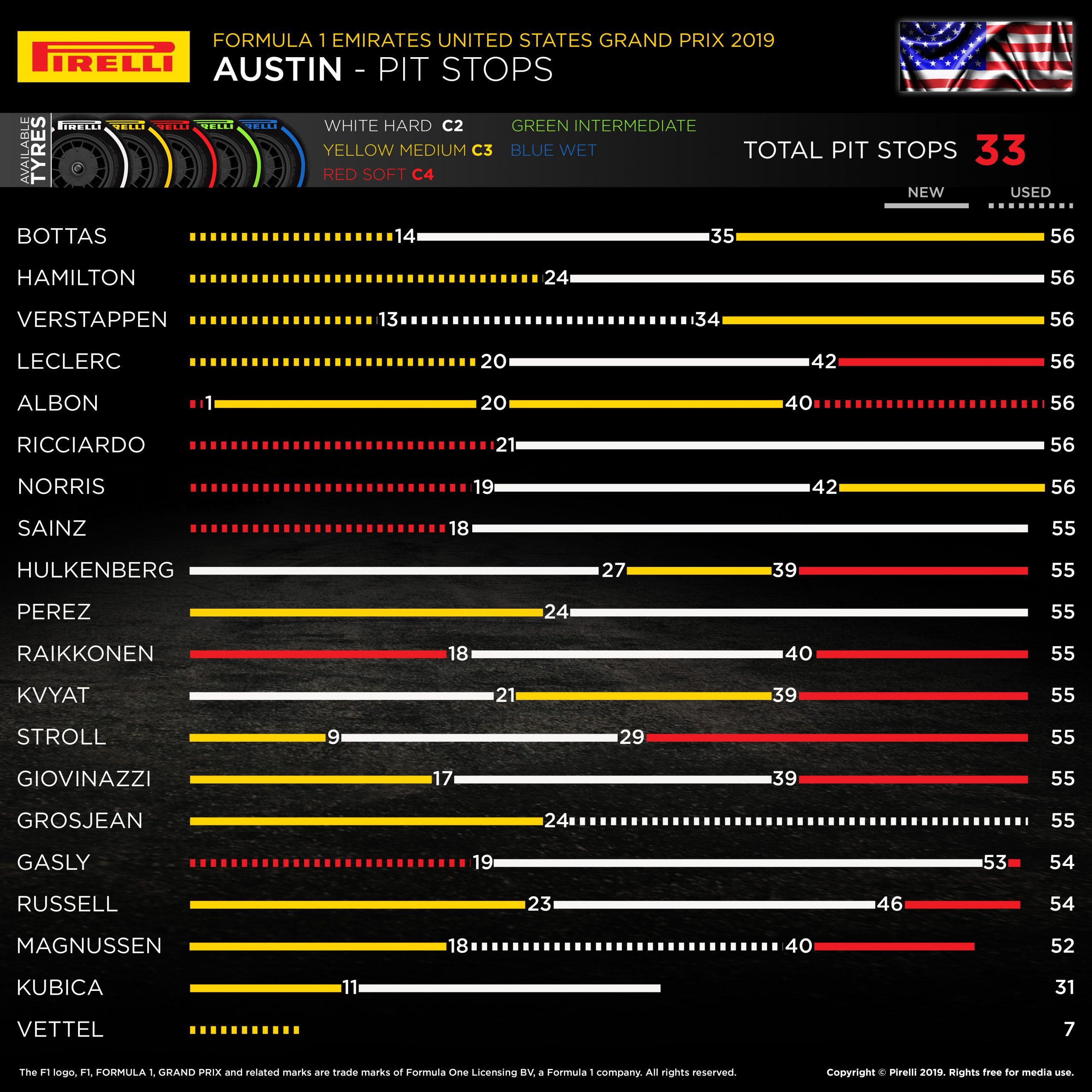 With the two back-to-back races in North American now completed, Formula 1 is back in action over the weekend of 15-17 November at Interlagos for the 2019 Brazilian Grand Prix.