The only points that the AlphaTauri team, who clearly weren't as desolate the last year as they are today, have scored this year are thanks to Yuki Tsunoda.
At the Australian and the Azerbaijan Grand Prix contests, the Sagamihara-born Yuki Tsunoda would score consecutive tenth place finishes, which would earn the team and his own self 2 points. And that's that. In the contests before and hence, there have been a spate of constant on track troubles that have plagued the not so performant AlphaTauri car, which is clearly a slouch as far as the 2023 world championship is concerned.
Moreover, events such as the penalty earned at Spain where the stewards suggested that Yuki Tsunoda forced the pursuing Zhou Guanyu off the track during a close battle between the fighting duo clearly seemed to have impacted his state of mind, if not shaking that mental toughness.
What is Yuki to do if he earns a bad day at the office? Simply endure and prepare of the next battle, one would allege. But then is it ever easy?
Ahead of the fast approaching Austrian Grand Prix, where he last year bagged a P16, hence no points whatsoever, Yuki hasn't asserted any great confidence about his chances and that of his team's at Spielberg.
In a recent interaction with a leading F1 podcast, the very capable driver happened to share the following:
It's hard, because we need a good qualifying, and because we have Sprint qualifying, the top eight [positions] will count [for points in the Sprint race] and we'll have to be around P9 at least in Sprint qualifying to score points."
But that's not all. The young Japanese driver, who is competing in just his third Formula 1 season at the moment, even explained his feeling about the forthcoming race at Spielberg, exclaiming it might not be that easy a contest for the AlphaTauri team.
So what did he add further?
It's important to note the following:
"In the race, I think it's going to be a little bit difficult to overtake there as well, so I wouldn't expect too much," said Tsunoda. We definitely need a good car there, and I don't know if our car will suit well there, to be honest. But we still have [some] updates, so why not? You never know what's going to happen."
All of that being said, one of the ongoing issues with Yuki Tsunoda's AT04 is related to the braking problem. So how severe is that issue and what possible impact might it have on the avid youngster's forthcoming Austrian GP performance. The 23-year-old happened to add the following:
"The brake issues we have are from probably last year. It happened more often towards Pierre rather than me. But this happens to me more [this season]. Literally, I don't feel any efficiency from braking. It just doesn't warm up, doesn't feel any efficiency so you cannot push as much as I want to in the rain conditions."
Having been at the receiving end of the same issue in events such as Monaco, that did impact the performance, Yuki Tsunoda would allude to the fact that the braking problem may possibly impact his drive. He'd further add:
"Obviously, that makes the tires colder, it just goes worse and worse. [In Monaco] I had [problems] from FP1, which also affected my qualifying performance as well. It's a bit of a shame because I have to do extra build-up compared to other competitors just to warm the brakes, which is a bit unnecessary."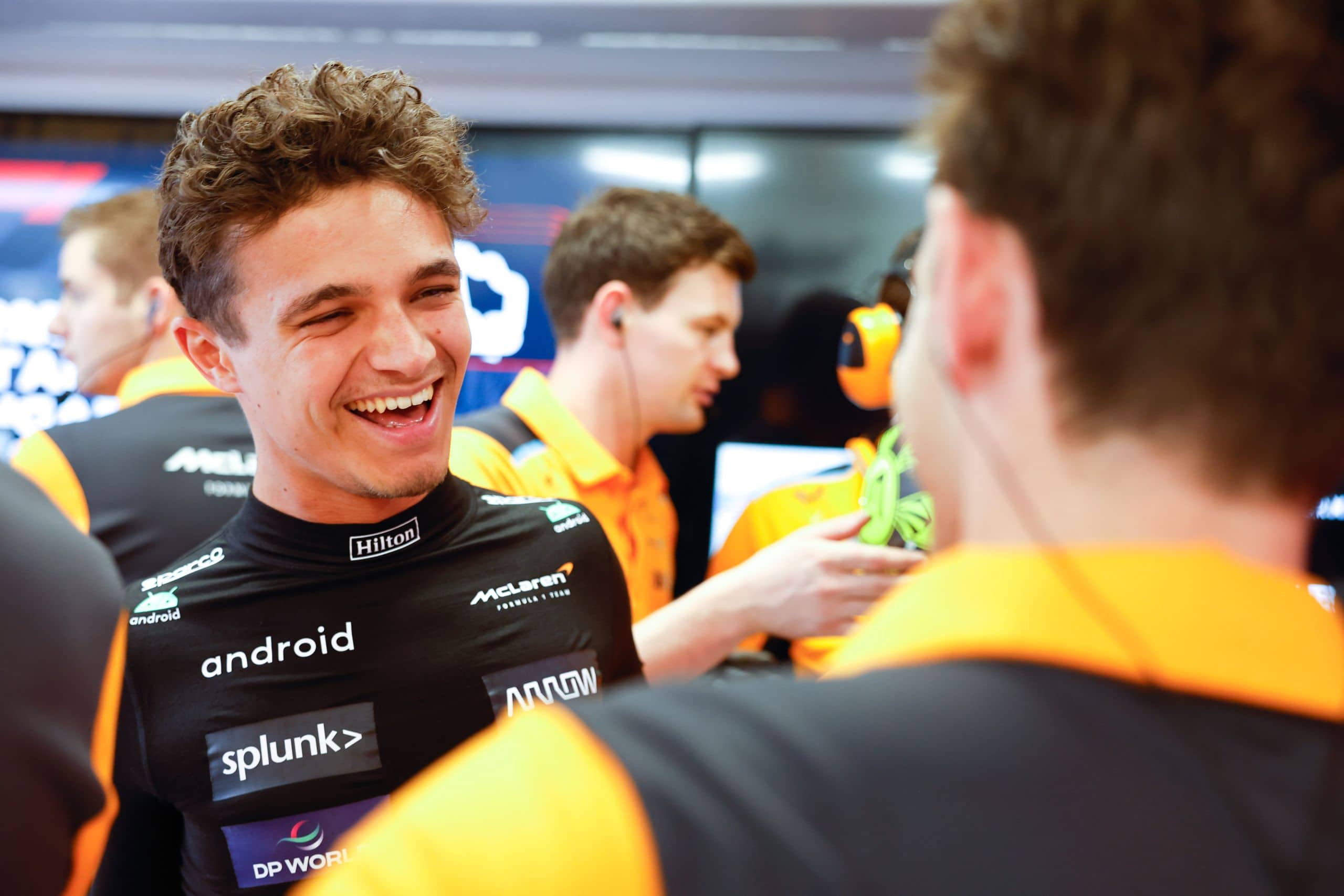 In the most recent times, Zak Brown, the top boss ...