Seven-time World Champion Lewis Hamilton's contract with Mercedes expires at the end of 2023, with both sides in negotiations to create a new deal for 2024 and beyond – but why is it taking so long?
Both Hamilton and Mercedes have indicated a willingness to continue working with each other, but the ongoing delay in announcing a new deal suggests a new problem – a recent rumour being that Hamilton is seeking an ambassadorial role with Mercedes after the end of his F1 career.
With Hamilton setting new records, becoming the most successful F1 driver ever, and helping elevate the Mercedes brand, he's in a unique position of having done so entirely with Mercedes power. From his first start in Formula One as a McLaren-Mercedes driver, the German-powered team have provided the engines, and later made a whole team, with which Hamilton has dominated the sport.
Is Lewis Hamilton looking for an ambassador role?
Two-time World Champion Mika Hakkinen served as a long-term Mercedes brand ambassador following his career, while David Coulthard, 15 years on from the end of his racing career, is still a brand ambassador for both Mercedes and Red Bull Racing.
Asked whether Hamilton is seeking such a role, Toto Wolff said such a deal is not up for discussion.
"No, we're not talking about an ambassadorial role post his retirement, nor is that part of the contract negotiations," he told media, during the Belgian GP weekend.
"I think he has many years to go as a driver within this team and, therefore, it's only about cleaning things up in the contract.
"I know it looks a little bit like 'Why is this not being done and dusted?'
"But it's simply down to trivial things that just need to be cleaned up in contracts and we need the time."
Toto Wolff hails 'strong bond' that has earned Lewis Hamilton's loyalty.
While Hamilton is free to move anywhere next year, there has been little indication that the seven-time World Champion is interested in elsewhere – aside from a brief rumour about a switch to Ferrari back in May.
Hamilton has previously clarified how loyal he feels towards Mercedes, including stating that he is "Mercedes for life".
"I plan on staying longer. It's just not set in stone how long. I plan on staying with Mercedes for the rest of my life, that's a definite," he said at the end of the 2022 season.
"It's more figuring out what we are going to do down the line, even beyond racing I want to be building with Mercedes and there is a lot that Mercedes can do, it's not just a car manufacturer."
Wolff spoke about the 30-year relationship Lewis has had with Mercedes.
"He's been a Mercedes driver since its beginning, when he was eight to 10 years old – he had the AMG visor and then obviously the years through McLaren within the Mercedes family and then 10 or 11 years in the Mercedes works team," he said.
"I think he's synonymous for Mercedes, as we're synonymous for his career -we've gone through so many ups and downs, so many situations that were difficult on a human side, on a professional side, and so many more hugely positive moments.
"That just made us stick together, trust each other, whilst being able to have tough love and the odd argument and I think that is such a strong bond that makes him so loyal, and us too."
How long will Lewis sign for? When will it be signed? Keep up to date to be first in the know!
By Kai Tan – Kaidesigns.co.uk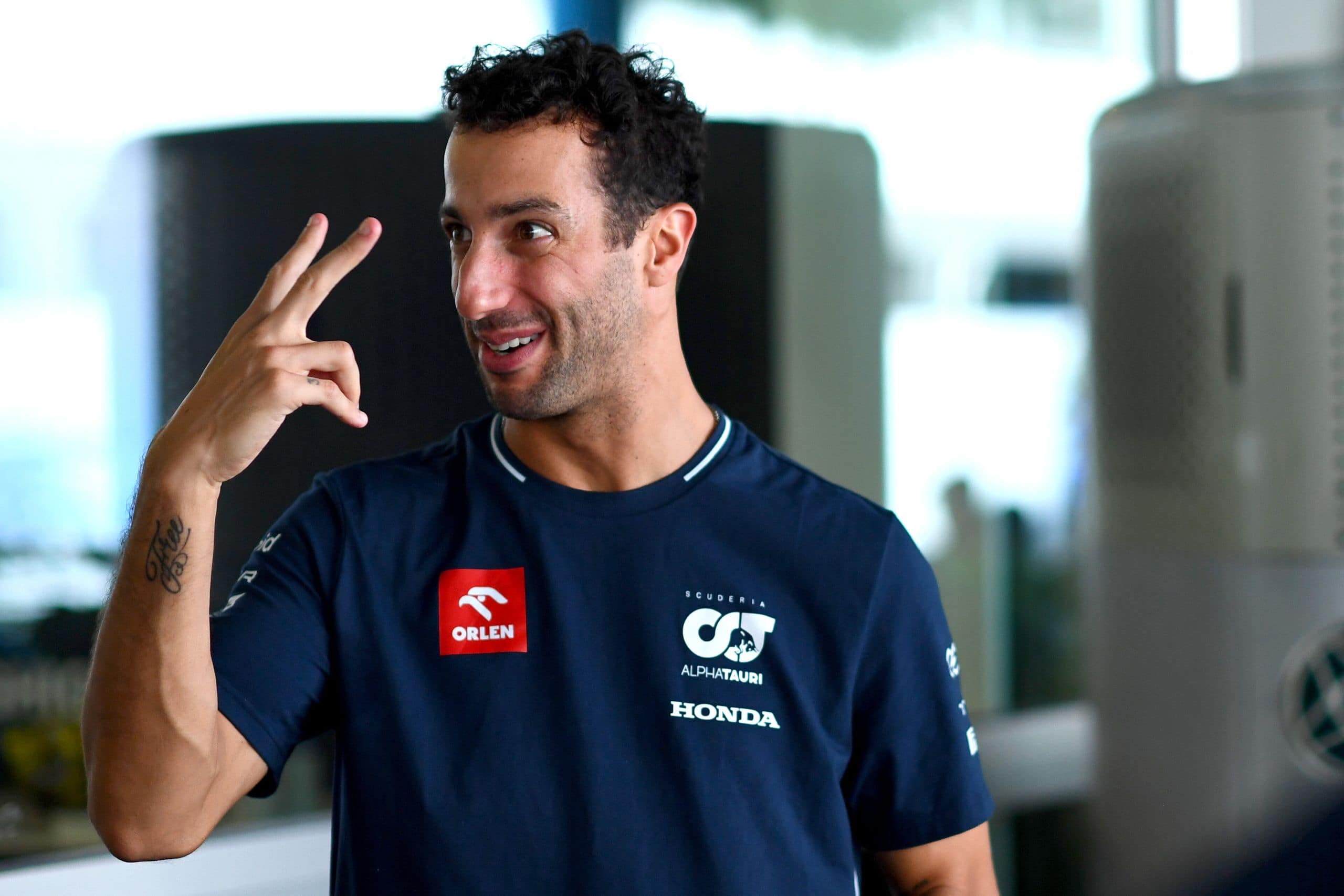 Daniel Ricciardo could miss up to two more grands prix, ...