Some would say they came together at Copse and that too inside the opening lap of the Silverstone-bound British GP of 2021. But was that actually the case? Others would say, Hamilton was in the wrong- and, not deliberately so, of course- to have caused the disparaging incident that led to Verstappen race-retiring.
The end result? Hamilton won and Verstappen collected no points whatsoever.
That was July 18, 2021.
Cut to September 12, 2021- and what did we see?
Hamilton vs Verstappen: a relentless 2021 saga
On Lap 25, as Hamilton was exiting the pits with Verstappen drawing close, and the duo approaching a sharp right-hander, the Mercedes driver, in a bid to defy the fast-catching Red Bull, cut across to the left-hand side. With Verstappen having already paced up, it was a bit too late to hold back unless many view it drastically differently.
The result? Both drivers, rather star drivers of the current grid, came into one another. Yet, some may still say Max wasn't in the wrong this is when he ended up on Lewis' car's top, missing the seven-time world champion's head by barely any margin.
Regardless of who was to be blamed, and it's not too hard to note how Max wasn't, it's the bitter aftermath of one heck of a crash that made headlines and perhaps even caused a stir among the circles of fans devoted to these two champion drivers.
That you ended up on your opponent's head and didn't even bother to see if he was well or not, and as a matter of fact, went ahead to offer justification in the tectonic crash at Monza made two things clear.
That one simply can't take anything for granted in this sport defined by egoes and speed. And that, sportsmanlike conduct is perhaps becoming a virtue fast dissipating in a world where one has little for the other.
While some may still doubt the racing talent of the current leader of the championship, the man described as 'Mad Max,' what can't be doubted, however, is that Verstappen is no fan of Hamilton. Not that he ought to be.
But would Lewis have done the same to Max had the fault been the Briton's?
As exemplified by Verstappen simply walking away from the scene of the Monza crash while his 36-year-old adversary was struck in a badly Mercedes, it wasn't hard to see who was content at being cold (and boldly indifferent), even if that meant earning a huge penalty for the next race.
But all of these issues, in some ways, have gone onto make Formula 1's 2021 season a year that's belonged to a great struggle for a world championship and one marked by pathetically huge egos.
Not that drivers need to be saints, but when you don't expect the other to whack you and your car out of the Grand Prix stands then why would you not extend the same treatment to yourself?
Forget not that Lewis Hamilton was quick to defend himself over team radio not long after coming in contact with his arch-rival's Red Bull at Silverstone.
What we see now, therefore, is a sullen-looking rivalry at the sport's pinnacle platform with two drivers hell bent on outdoing one another, with one, you can guess, being extremely driven to outrace the other seemingly at all costs.
No prizes for guessing it's not Mazepin, Tsunoda or Raikkonen.
Bwoah, let's move to a fact.
The tensity in the unwanted episodes, such as the damaging incidents at different intervals of the championship, coupled with the desperately high stakes involved have made F1 a cesspool of drama and controversy.
It's not too hard to fathom all that's at stake.
Max is trying to win a first title while Hamilton is vying for an eighth title crown. Yet, the bigger spinoff from this not-so-respectful rivalry is that Sir Lewis Hamilton has decided to curtail his interaction or communication with his Dutch rival.
So what did the winner of the 2021 Russian GP have to say?
When asked about the nature of his relationship with Max Verstappen, the following is what Lewis shared:
Asked on Thursday ahead of Sunday's US Grand Prix whether this season's events have changed their relationship, Hamilton was circumspect. "Not really a huge amount to say. We have limited communication," he said. He'd also then add, "Some of the drivers hang more than others do," he added. "I wouldn't say I particularly hang closely, particularly, with anybody here. So like last year, we would see each other at the track and we would say 'hi'. Do the same thing this year. It's no different for me personally."
In the end, all of this does lead to a question unless one's not at all keen to answer- can't one race with the understanding that no matter whose fault may lead to a crash, haunting that it may be, it's how one conducts himself in the end, that also defines the sport and its participants.
No body is going to take away Max Verstappen's world title, should the Dutch driver go on to defeat Lewis, but would it have been very very difficult to conduct himself with a bit of concern for the very guy he himself landed on the top of?
What material damage would a simple look of concern would've caused? Did Lewis, on the other hand, not ask about the well-being of his young and ebullient title rival at the end of the day at Silverstone?
Want to save this information for later?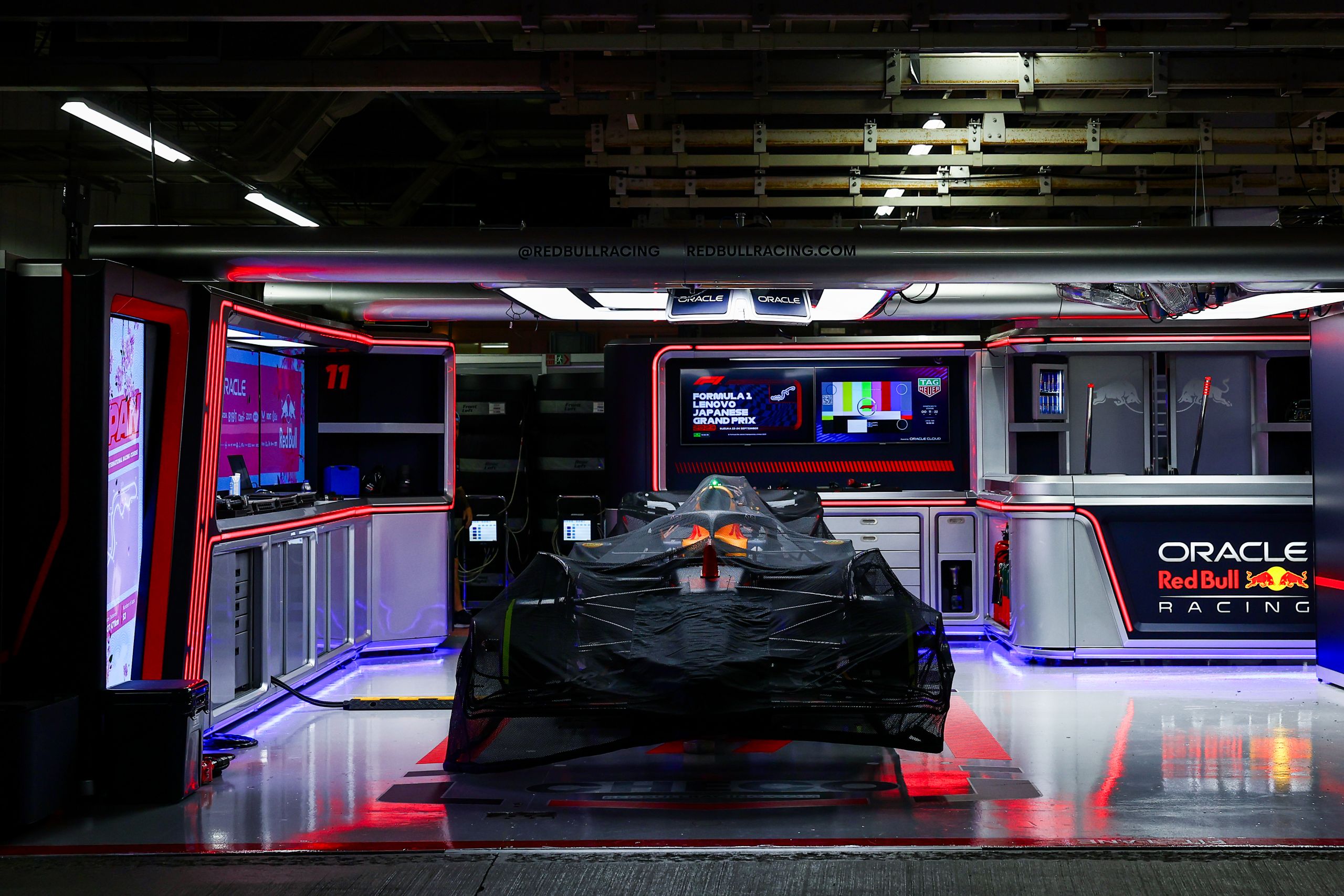 The roar of engines, the blur of speed, and the ...