Yes, you must! You must if you have some heart and call yourself a purist. Provided the definition of the purist is one who's happy to see the fanboys rule the social media troll space for guess what, they couldn't be bothered.
For what purists care about are stats and values that define a Formula 1 driver; not opportunities at taking a sly dig at anyone, least of them all, a true world class driver.
Speaking of sly digs, there's been quite a lot that have been taken, rather unabashedly at a certain Daniel Ricciardo, fresh from a fighting fifth at the just-concluded 2022 Singapore Grand Prix.
If you'd like to refresh your memory, this was his first finish in points since the 2022 French Grand Prix.
Yet, there's so less being spoken about Daniel, currently, F1 world's favourite punching bag, right? So much so that a driver who brought us so many smiles, and still does, is being subjected to digs.
Digs such as – he's no good, he's done, and when those trollers- imagine their pride in being one- didn't get enough, they went ahead with saying stuff like the following:
"Why's he in F1 in the first place?"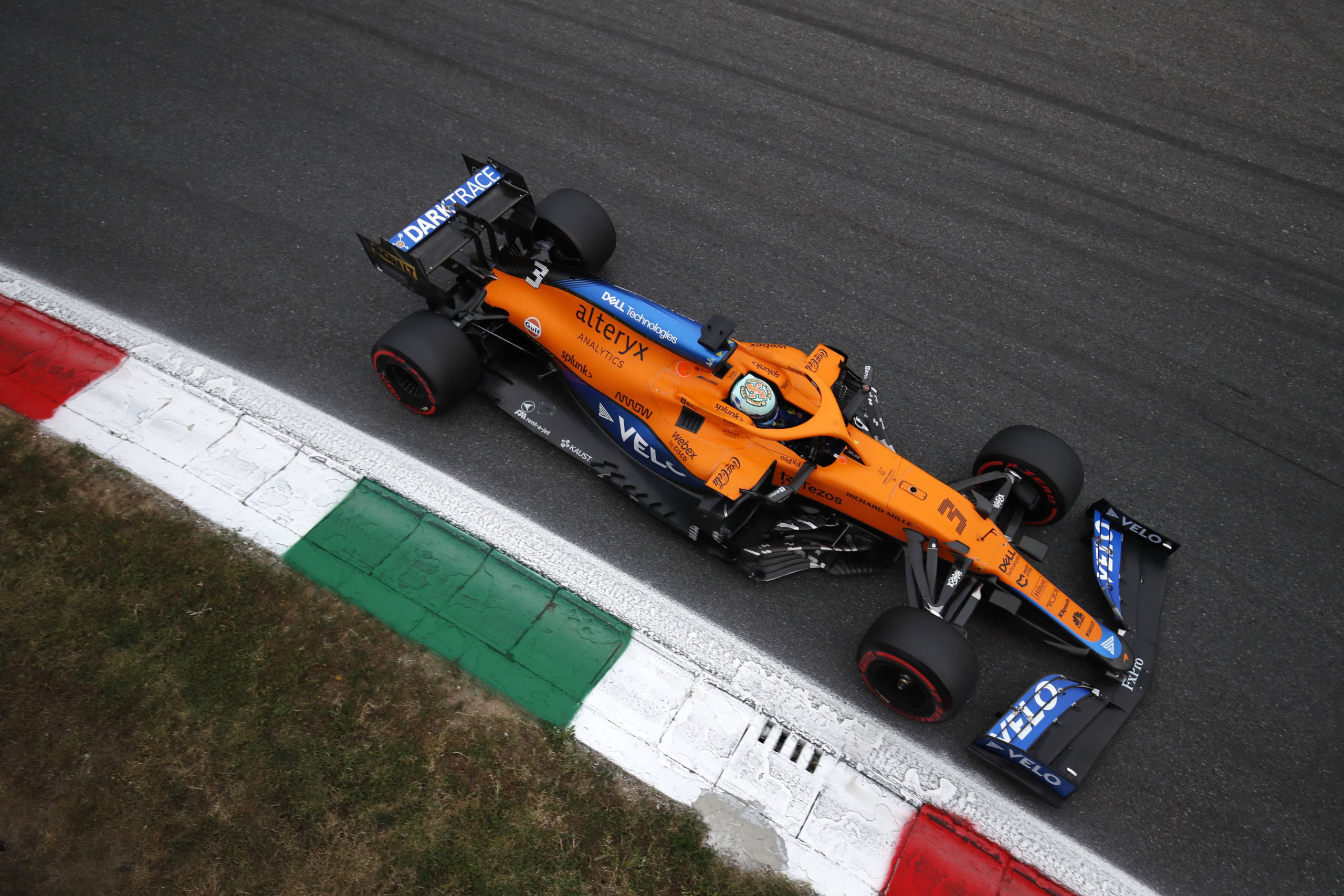 Forget trolling and the vitriol that's come to hog a driver as fine as the smiling Aussie, the Daniel Ricciardo predicament does offer some food for thought.
But then, here's the question- didn't Ricciardo earn those?
What else would we, the fans, say for someone who has, forget not, struggled massively in his ongoing stint at McLaren? It's a stint, which truth be told, with each passing day seems an ordeal.
Let's face it, it does birth a flurry of questions, some of which read as follows:
How come a driver like Daniel Ricciardo has struggled so much? How did he, of all drivers, struggle to come to terms with a car as fine as McLaren the way he has?
That said, here's what we know- Daniel's woes are exemplified by the fact that he's sitting on P11 with 29 points against his name.
Now, here's the trouble that has made the Ricciardo scenario unbearable, especially where die hard fans are concerned:
Guess what, the current car is nowhere a slouch that Alonso persisted with in those years. True?
More and more questions
As if questions like these weren't already confounding the mind, instances such as the 2020 Renault drive at Eiffel GP (in Germany), truly strike the mind as shrapnel.
For those were performances that truly highlight the potential of the man and his class, none of which have come to party for McLaren.
We forget Daniel Ricciardo has driven darn well in not the fastest cars
Truth be told, were it not for Ricciardo, Renault would not have got their first podium in 32 attempts (starting the 2018 Formula 1 season).
He's the same bloke whose exceptional drives for Red Bull, yes that car was competitive, earned important wins for Horner's stable, whether we speak of the 2017 Chinese GP or the Baku win.
And that being said, forget not for ignoring this would be criminal in a sense (okay, let's cool it, shall we :)) Ricciardo drove an awesome race at Monza in 2017, where he was found overtaking cars just for fun.
You don't pass someone as sane and experienced as Raikkonen at the Ascari Chicane with extraordinary ease- do you?
So now that Ricciardo earned a fighting fifth at Marina Bay, home to perhaps of the most electrifying of F1 venues, where overtaking is hard and the track layout spine-bending, can we please show some love to our favourite cringe topic:
Yes, the topic that leads more like a headline for an annual critic gettogether: "Daniel is no good, anymore!"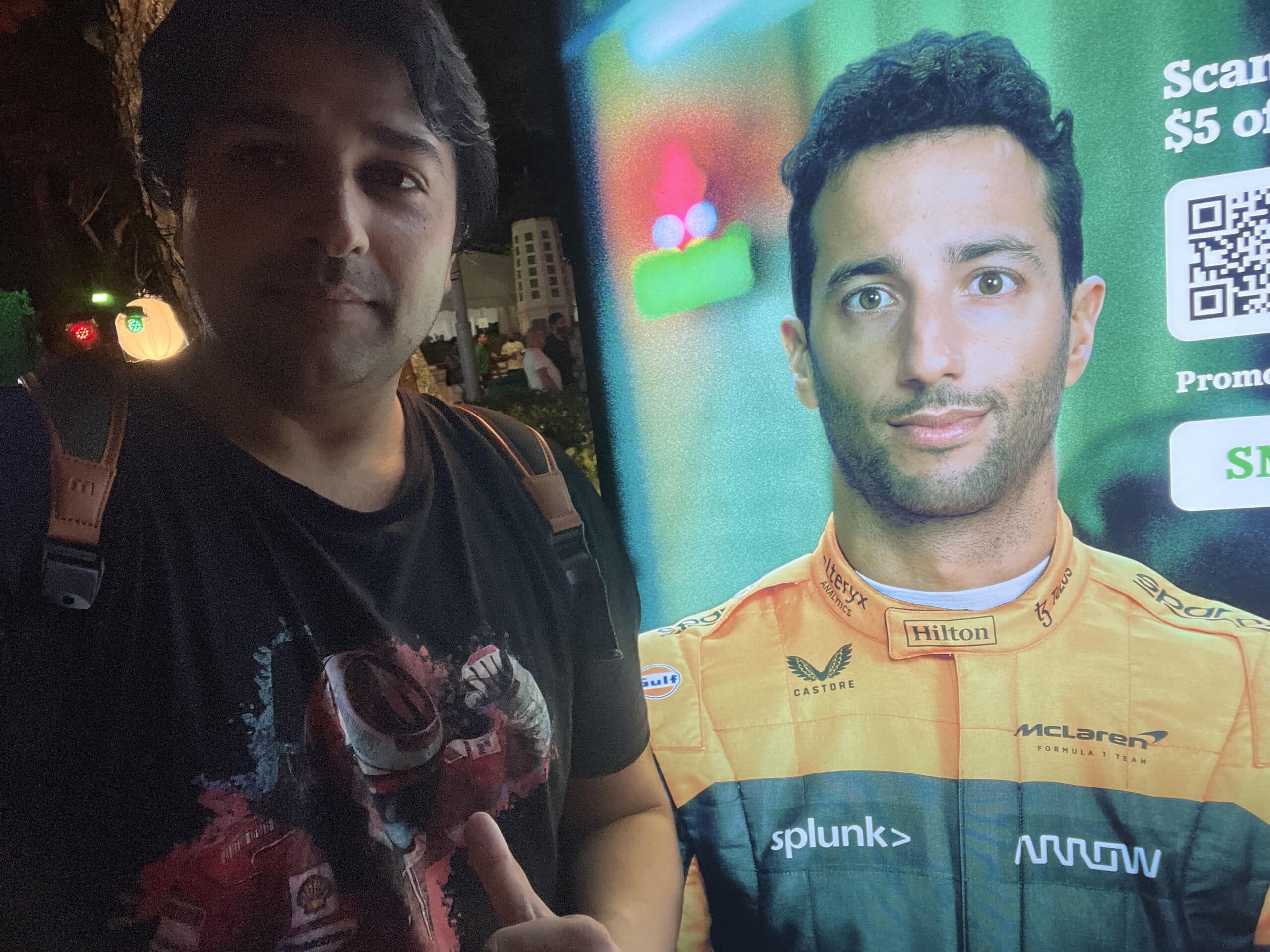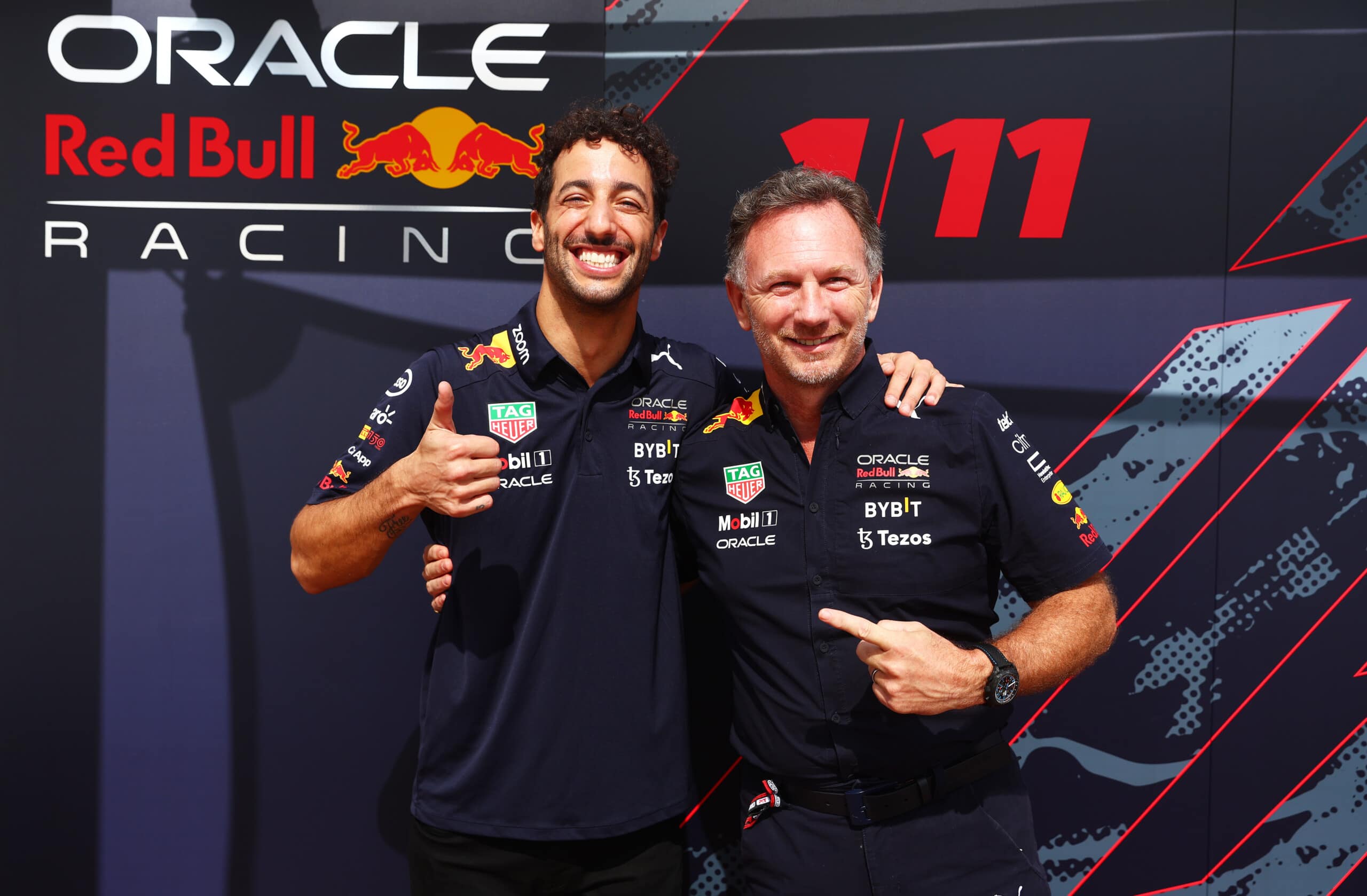 Oracle Red Bull Racing today confirms Daniel Ricciardo will return ...