Truth be told, it's been a while since the dust settled over the 2022 Monaco GP, a race that the Red Bulls claimed showing redoubtable form and one that Ferrari simply couldn't convert into a grand result. But a lot has been said in these 72 hours since the 77-lap rain-marked contest got over, an occasion that the famous Italian racing stable would just like to move on from.
There's been a constant outpouring of reactions pertaining to the Grand Prix aced eventually by Sergio Perez. Interestingly, who one may not necessarily have thought of the noted Mexican driver as being a strong contender for a win. But then, this is F1 and cliched as it may sound, just about anything can happen in the sport known for its changing vagaries or unpredictabilities.
While one doesn't really know as to what might Charles Leclerc's state of mind be at this time, the Monegasque failing to win his home race despite being the avid pole sitter on Saturday, what's known is that those who watched the dramatic Monte Carlo contest have quite a few things to speak about the team responsible for that gaffe: Ferrari!
Understandably so, most of the views pertaining to the 2022 Monaco GP also directly point to the outcome of the race being the Italian team's fault. That is because, lest it is forgotten, Monaco was a race Ferrari were meant to ace, but let's face it, they could hardly do anything worth remembering other than the valiant podium that Carlos Sainz emerged with.
And among the key observations has come from a driver who, in the course of his career, driven at Monaco in innumerable occasions, Mark Webber, popularly known as "Aussie Grit!"
Interestingly, Webber did taste victory at the very venue, circa 2012, where Ferrari's roll of dice in 2022 didn't really account for much and where a great opportunity for a win wasn't quite capitalised the way one would've wanted the Scuderia stable to.
So what did the former Red Bull F1 driver had to say about Ferrari and Monaco?
So that is the last thing you want on pole position here, even though he's driving so well, but it just brings in so much jeopardy to the race and confusion, big decisions.
"Because guess what, when you're at the front, pole, there's only one way you can go and that's back through the field if you get something wrong.
"So it happened, they exposed themselves again, panicking, not making the right decisions and Red Bull were there to absolutely drive home those errors and get in the victory."
Moving on, Mattia Binotto, clearly a man who was hurt given the woes his Ferrari team experienced at Monaco, the home racing event for Charles Leclerc, also expressed his disappointment. He had the following to add:
"When you start with your two cars on the front row and you don't win, it means something went wrong from our side," Binotto said after the race. I think we made a few poor decisions and we paid the price. Mistakes can happen, but it's important to learn from them and take it as an opportunity to improve."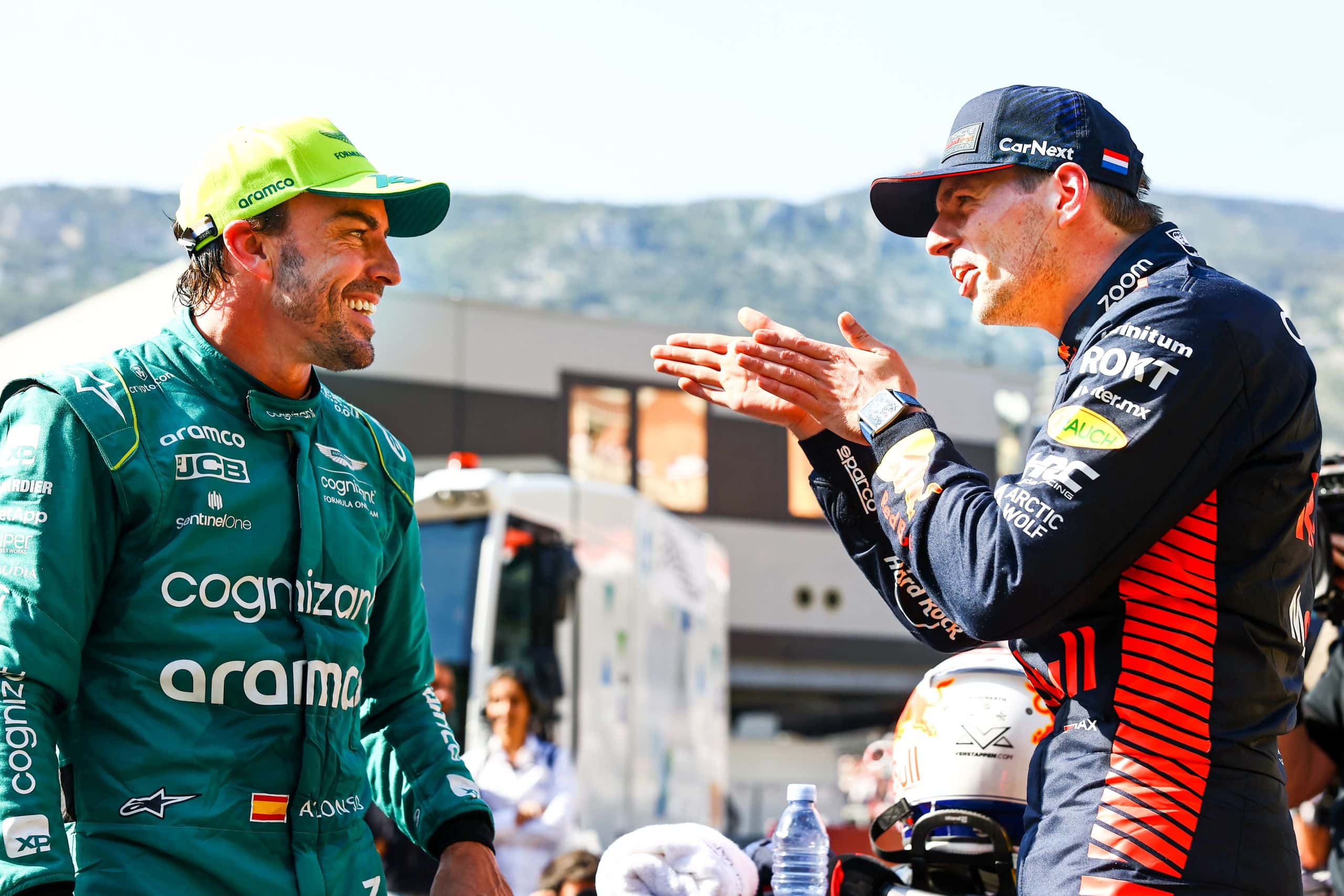 Max Verstappen has snatched a last-gasp pole position at the ...