Given some permutations and combinations, there's a good chance that Red Bull may lift the Constructors Championship trophy for 2023 at the forthcoming Singapore Grand Prix. They've, quite simply, been the most dominant team out there on the grid.
With the likes of Mercedes and Ferrari doing ever so little to challenge their might this year with the only real competition being faced by the Milton Keynes outfit coming from the Aston Martin of Fernando Alonso, Red Bull have easily extended their advantage in the 2023 fight to the Constructor's trophy.
And having said that, there's little doubt as to which way the Drivers' Championship trophy is going this year. Having already claimed 47 wins on the whole, 12 of which have come alone in the ongoing 2023 season, Max Verstappen is on a relentless drive to magnify his career.
And truth be told, he is on a dominant streak, the likes of which have seldom been seen in the captivating world of Formula 1. Not since Senna, Schumacher and Hamilton have we seen another driver brutally dominating the grid the way Max Verstappen is at the moment.
While several of his critics may not like it, but Verstappen has already become a great of the sport. After all, he just needs three more wins to achieve a half century of Formula 1 victories. If that is not an enviable achievement, then what is?
But what's rather interesting is that, if there's a track where the Dutch-born racing driver hasn't won, as on date, then it's Formula 1's forthcoming contest: due to take place at Singapore.
Interestingly, therefore, as both Red Bull drivers head out to the electrifying night racing of Singapore, both Max Verstappen and Sergio Perez will have similar goals. A win in his 250th F1 start would be just incredible for Perez while Max Verstappen would eye that elusive Singapore GP win.
It's important to remember that he had missed out on the podium when F1 went racing under immense wet conditions here the last time around.
So surely, there's a record to settle and improve. But ahead of the next F1 race, Max Verstappen has deservingly earned rich praise from his team principal, who had the following to say:
"Max is in a period of his career where he's just simply untouchable. I don't think there's any driver on the grid that will be able to achieve what he's been doing in that car. Being his teammate is probably – in some respects – the most enviable job to have because the barometer is so high. It's very difficult and I think what we're witnessing at the moment is a driver that is generational [talent]."
Furthermore, instead of going blindly ga-ga about his lead Red Bull driver, Christian Horner threw caution to the winds and even highlighted where the current defending world champion went wrong early on in the (ongoing) season. He would highlight some interesting observation further and stated the following:
"If you've looked at the previous races, I think in Bahrain he was already in a commanding position. He then had a drive shaft failure in Saudi in qualifying and his recovery through the field was impressive there. So he's been in incredible form for the last three years."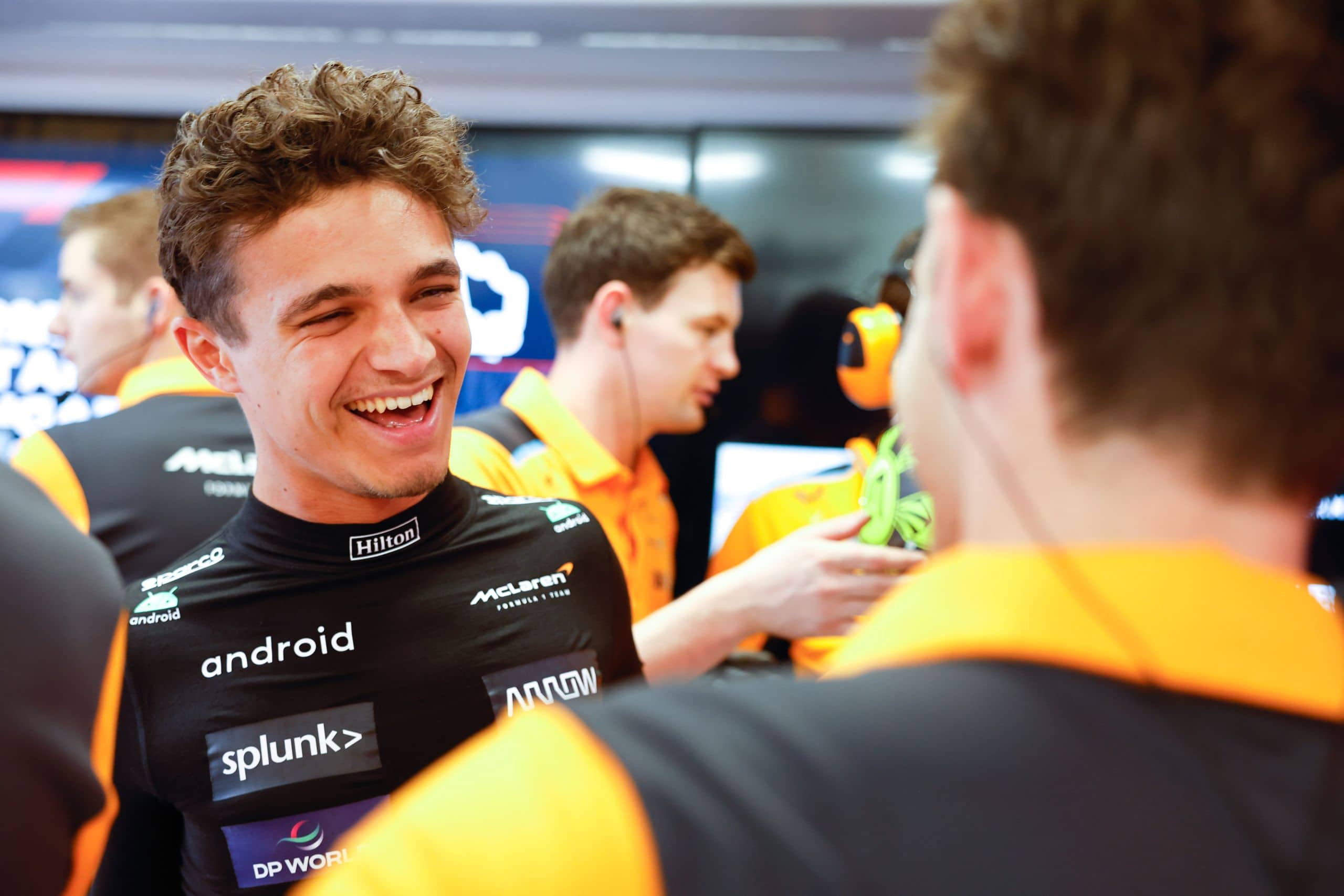 In the most recent times, Zak Brown, the top boss ...