Formula 1 cars are some of the most technologically advanced machines in the world. They're also costly, with each vehicle costing upwards of $2 million to build. So, what happens to old Formula 1 cars? Read on to take a quick look.
Sent to scrapyards
Much older Formula 1 cars are destined for scrapyards when they reach their end. After a racecar has clocked in an impressive amount of miles, it can no longer rely on its old parts and often requires frequent repairs. In addition, the cost of these repairs quickly adds up and sometimes surpasses the car's value. Therefore, instead of being fixed and given life again, most of these cars are sent to scrapyards where their metal components will be reused for something new. When dealerships offering cash for junk cars over in MD get Formula 1 cars, their parts are usually sold to the highest bidder. Other parts, like the engines and tires, may be salvaged for use in other vehicles or to build something entirely different. If you see a Formula 1 car in a scrapyard, its parts are likely being sold to someone who'll use them for something new. Often, the price of the scrap parts can be very lucrative and allow the car owner to make back some of their money.
Used for parts or as spares for other teams
Secondhand items are often essential tools, whether it be a car that desperately needs parts to stay running or a racing team needing parts to keep up the pace. In many cases, using secondhand goods is the only feasible option. They provide individuals and organizations with functional spare parts that otherwise would not be available. Each item has been used by someone before, a fact that can provide rich context and insight into the industry being serviced. As such, these reserves of secondhand goods have become an invaluable part of many industries and activities. Buying used products can save money while maintaining functionality and providing spare replacements for necessary equipment.
For this reason, the parts of old Formula 1 cars are often reused for spare parts and as replacements for other teams. Just as scrap dealerships can purchase old Formula 1 cars for spare parts, racing teams can look to these sources when they need new components. This means another team may use the pieces from a retired Formula 1 car to help them keep their vehicles running. On average, expect to spend anywhere from $50,000 to $350,000 for a used Formula 1 car.
Sold to private collectors
Formula 1 cars are highly sought after by auto enthusiasts and private collectors. These prestigious machines have a fascinating history, not to mention the incredible speed and talent it takes to drive one. Racing fanatics love getting their hands on these classic cars, admiring them for their unique aerodynamic design and impeccable engineering genius. Fortunately, many of these gorgeous cars can still be seen by enthusiasts worldwide as older models sold to those who value them most: the private collectors.
Private collectors spend many hours, and often a lot of money, restoring these old Formula 1 cars to their original glory. They usually upgrade the performance and make it roadworthy so they can take them for a spin as if they were at the track once again. Car collectors also commonly buy multiple F1 cars, storing them in garages and treating them as prized possessions. For those who can't get enough Formula 1 cars, buying an old one from a private collector is a great way to experience the thrill of driving one without spending millions on a new model. And because they are often customized with modern parts, these cars offer the best of both worlds, allowing drivers to experience the classic feeling of a vintage Formula 1 car combined with the performance of a modern machine.
Kept by the teams as show cars
Many people only ever experience the incredible power and prestige of sports cars by looking at them in magazines, car shows, and movies. However, a select few lucky teams have the unique opportunity to own some of these beauties. Each year, a few exotic sports cars are kept by teams as show-worthy pieces. These vehicles can typically be found decorating team garages or lobbies as their rare works of art that serve as attractive touches in their homes and as symbols of success on the track that all racers strive for.
In particular, if a specific race car has brought a team great success, it will often be kept around as a celebratory monument to their achievements. These cars are typically maintained and cared for by the teams to keep them looking like the day they raced. They serve as an inspirational reminder and offer fans an up-close look at what Formula 1 racing is all about. It's also an excellent way for teams to show off their passion and appreciation for the sport, which is why you can often find these beautiful cars displayed in team garages or lobbies.
Some end up in museums
After circulating in the market, some Formula 1 cars eventually find their way into prestigious collections and museum galleries. This is due to museums being major collectors and historians of classic cars, and Formula 1 vehicles are no exception. Museums often go to great lengths to preserve and showcase these cars in their galleries, which is why you'll usually find them as the centerpieces of many exhibits worldwide. They also present a unique opportunity for fans to come face-to-face with a piece of history, allowing them to get up close and appreciate the beauty of these one-of-a-kind machines. In addition, many museums provide educational programs that will enable visitors to learn more about the incredible engineering behind Formula 1 cars and their powerful engines. By providing information on how they are built and maintained, people can better understand the sport and its fascinating history.
Although the eldest Formula 1 cars end up in scrapyards or being used for parts, some are lucky enough to be kept as show cars or sold to private collectors. A few even end up in museums where they can be admired by racing fans for years to come. It's fascinating to see what happens to these iconic cars once their time on the track is over. Next time you visit a Formula 1 race, take a moment to enjoy the beauty and power of these incredible machines before they retire from the sport.
Want to save this information for later?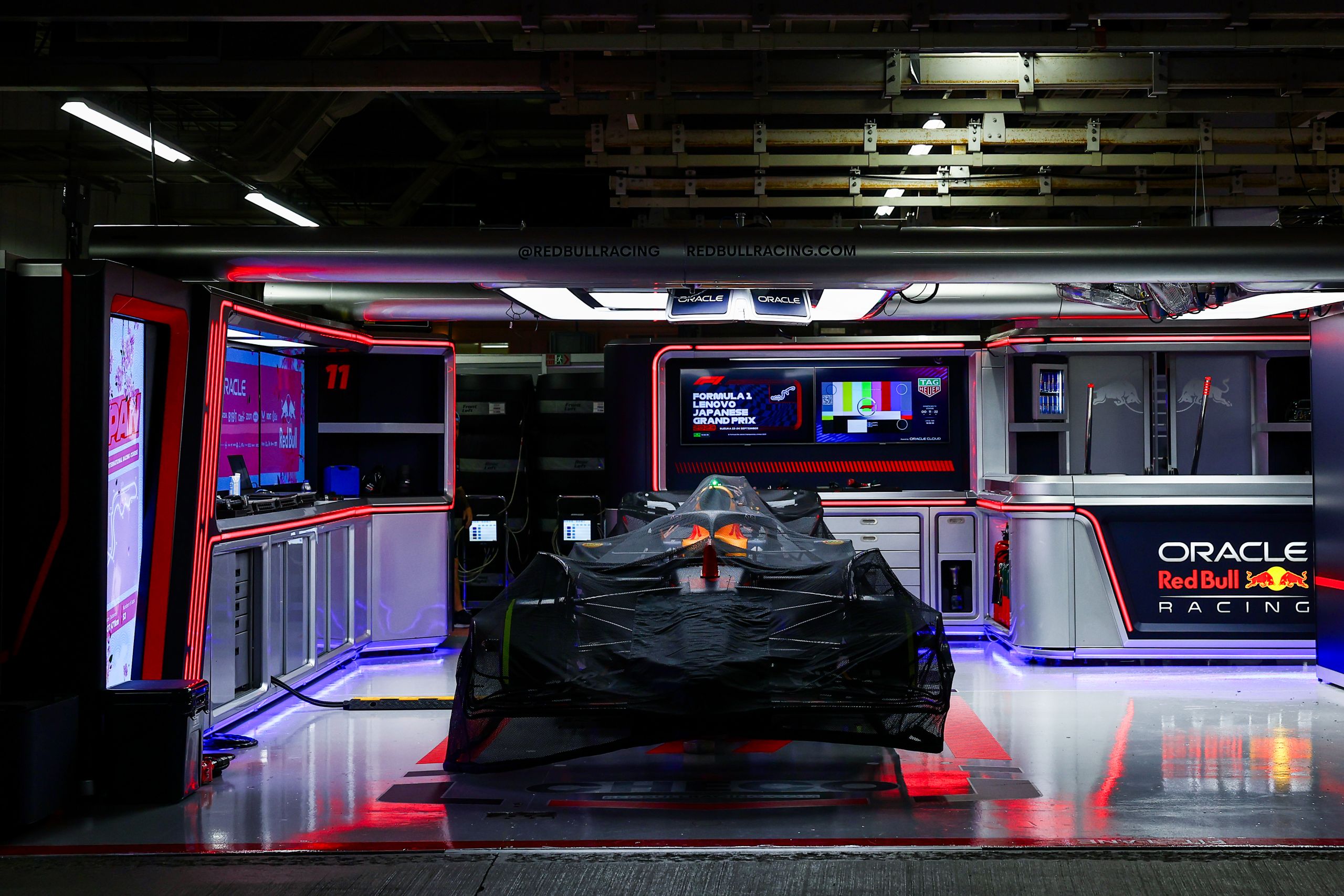 The roar of engines, the blur of speed, and the ...