Formula 1 is the pinnacle of motorsport and above all else, is a fusion of man and machine. It's those machines that pique our interest, as they are the fastest racing cars on the planet. Due to ever-changing regulations, the size and shape of F1 cars is constantly evolving.
So, with that in mind, what are the current dimensions of an F1 car in 2022? The answer might surprise you, as it's difficult to get the tape measure out for a vehicle travelling at over 200 mph.
What is the length of a Formula 1 car?
In 2022, F1 cars are around 5.5 metres long and 2 metres wide. When compared to everyday road cars, a 2022 Range Rover (a large SUV in Europe) measures around 5 metres long and 1.9 metres wide. These are the biggest F1 cars ever and it shows!
Despite their extensive length and width, F1 cars don't appear this large when you see them on TV or in person. So, why is this? Well, more than anything, it's thanks to the complex aerodynamic systems that are implemented in their design.
To minimise how much drag they produce, F1 designers always go for as small of a profile as possible. Think about it, when you see a high-performance sports car on the road, it doesn't appear to be large because of how low to the ground it is, F1 cars are an even more extreme example of this.
Over the decades, Formula 1's governing body the FIA, has developed and evolved strict regulations to limit what designers can enter into an F1 Grand Prix. If you're found to be entering a car that doesn't meet these rules, you will be penalised, perhaps even disqualified from the race.
What's the size of an F1 car?
F1 cars can appear deceptively small on TV, but if you've ever got close to one, you may be surprised to see they're actually quite large. But why is this and how big are they really?
Length
According to the 2022 regulations, Formula 1 cars cannot be longer than 5.5 metres from front to back. For those unfamiliar with the metric systems, that's around 18 feet, longer than almost every road car you'll see driving around.
The length of F1 cars has varied over time, but they have been steadily increasing. This is especially the case over the past two decades. Compare a car from 2002 to one from 2022 and they almost look like completely different sports.
When compared to the height and width restrictions, F1 teams have much more choice when it comes to the length, also known as wheelbase, of the car.
Width
According to the current rules, F1 cars cannot be over 2 metres wide.
This current regulation was brought in, in 2017. Before this, cars had to be narrower, but the regulations were opened up to increase the potential downforce that could be generated by the front wings.
Wider cars do produce more drag though, so there is a slight downside to this change. However, it does mean that the cornering speeds are higher than before and are now the fastest in the sport's history.
Formula 1 cars are also harder to drive as a result, thanks to being more unpredictable at high speed, especially when following another car closely.
Height
The height of Formula 1 cars is what sets them apart from road cars the most. F1 cars are so low to the floor having a ground clearance much smaller than road vehicles.
This reduces the overall drag of the car and also helps create ground effect aerodynamics underneath the floor. The height isn't constant over the whole car and varies from circuit to circuit. 
However, on average, the front wing of the car is around 30-35 mm off the ground and the rear of the car has a ride height of about 75-80 mm.
The ride height varies to create "rake", which reduces drag while keeping the overall downforce of the car as high as reasonably possible.
Weight
These are the longest, widest and tallest F1 cars ever. So, there's no real surprise to find out that they're also the heaviest. Formula 1 sets out regulations that dictate that the weight of the car cannot be below 798 kg (including the driver who is weighed at the end of each race).
The largest weight that contributes to this is the power unit system, weighing around 150 kg. That's not bad, especially given that modern F1 engines output around 1000 bhp in qualifying. On the other end of the scale, Formula 1 cars' complex steering wheel only tips the scales at 1.3 kg.
Size comparison of the 2022 F1 cars
We've given you the average sizes of Formula 1 cars, but not every F1 car is the same. There are ten teams on the 2022 Formula 1 grid, so how do they stack up against each other?
| | | | |
| --- | --- | --- | --- |
| Team | Length (m) | Width (m) | Height (m) |
| Red Bull | 5.4 | 2.0 | 0.95 |
| Ferrari | 5.5 | 2.0 | 0.97 |
| Mercedes | 5.5 | 2.0 | 0.97 |
| Alpine | 5.5 | 2.0 | 1.1 |
| McLaren | 5.4 | 2.0 | 0.95 |
| Alfa Romeo | 5.5 | 2.0 | 0.95 |
| Aston Martin | 5.5 | 2.0 | 0.95 |
| Haas | 5.5 | 2.0 | 0.95 |
| AlphaTauri | 5.5 | 2.0 | 0.95 |
| Williams | 5.4 | 2.0 | 0.96 |
How long is Red Bull's F1 car?
2022 Constructor's Champion Red Bull went with a slightly shorter car at 5.4 m long. The width was 2.0 m, with the height on the lower side at 0.95 m.
How long is Ferrari's F1 car?
Ferrari challenged Red Bull in the early stages of the season with their 2022 entry. The car measured 5.5 m in length and 2.0 m wide. It had a height of 0.97 m, making it the same dimensions as the Mercedes.
How long is Mercedes' F1 car?
Mercedes have opted for the longest possible wheelbase in 2022. The maximum 5.5 m was chosen, as was the widest value of 2.0 m. At 0.97 high, it is one of the tallest on the current grid.
How long is Alpine's F1 car?
The Alpine is the largest F1 car in terms of overall dimensions. The Alpine stretches the limits of the regulations, having the longest and widest possible dimensions. In addition, it has a height of 1.1 m, longer than any other car on the grid.
How long is McLaren's F1 car?
Conversely, the McLaren is one of the smallest 2022 Formula 1 cars. It goes below the maximum length with 5.4 m but is as wide as possible at 2 m. The height is also on the low side, at 0.95 m.
How long is Alfa Romeo's F1 car?
Alfa Romeo had a much better season in 2022, and that could be down to the dimensions of their entry from this year. 5.5 m long, 2.0 m wide and 0.95 m tall is how the car measures up.
How long is Aston Martin's F1 car?
Aston Martin started the 2022 season slowly, but got faster and helped climb the rankings as their campaign went on. Aston went with a length of 5.5 m, a width of 2.0 m and a height of 0.95 m, the most common dimensions in '22.
How long is Haas' F1 car?
Haas had an awful 2021, but 2022 went slightly better for them, claiming their first ever pole position. At 5.5 m from front to back, 2.0 m wide and 0.95 m tall, it's around the average for the sport.
How long is AlphaTauri's F1 car?
AlphaTauri had one of their worst ever seasons in 2022, finishing ninth overall. That's probably not down to the size of the car though, as it was run of the mill with dimensions of 5.5 m long, 2.0 m wide and 0.95 m tall.
How long is Williams' F1 car?
Williams sadly finished bottom of the pile in 2022. That could be down to the size of their car, as they went for a shorter length at 5.4 m and a taller height of 0.96 m. The width was the same as every other team at 2.0 m.
F1 car length FAQs
Does every F1 team car have the same length?
No, there are slight variations in length depending on the team. However, this doesn't change much, as all teams chose either 5.5 or 5.4 m in 2022.
Why are F1 cars getting larger?
F1 cars are getting bigger thanks to the changing regulations which the FIA are enforcing on the sport. This is in the pursuit of safety, as more and more protection is being placed around the drivers to attempt to help in the event of an accident.
Why are F1 cars so long?
There are a lot of components that go into making an F1 car. That's an understatement, there are thousands of them. To be able to fit the engine, wheels, energy systems and the driver in, it has to be a long vehicle.
What Is The Length Of A Formula 1 Car? – The Conclusion
Formula 1 cars are getting longer and larger with each passing season. This mirrors the automotive industry, as road cars are also getting bigger every year, thanks to increased safety and electronic capabilities.
The next generation of F1 cars could be even longer than before, but we could be close to the maximum length that designers want to go for, as a longer wheelbase can have its downsides as well as benefits.
Want to save this information for later?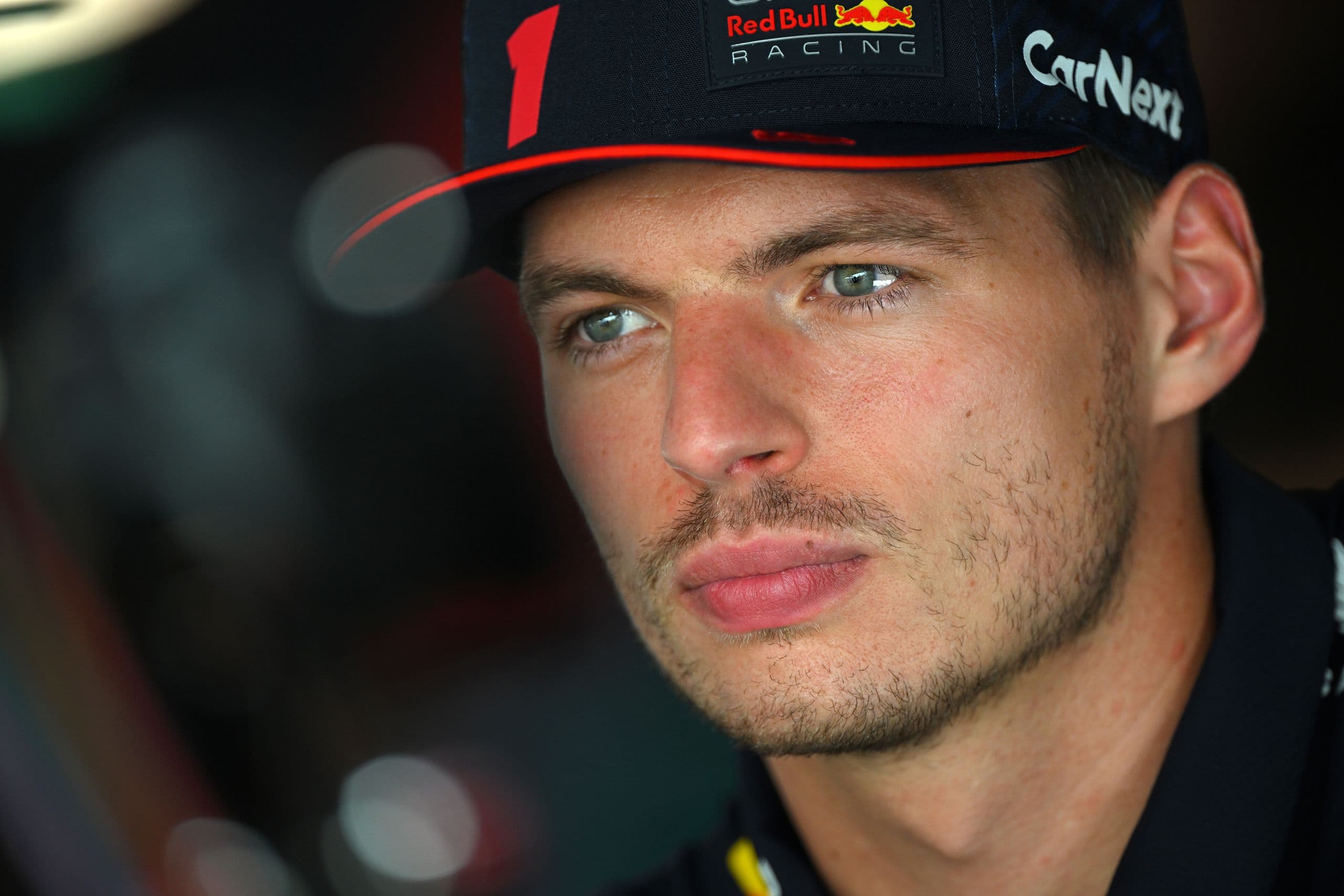 Why Max Verstappen deserves some respect, at the very least, ...