Must Watch: Monza Provides Defining Image Of 2021
McLaren-Mercedes finished one-two in the Italian GP – Daniel Ricciardo leading Lando Norris over the line – but this race will always be remembered for the collision that eliminated both Max Verstappen and Lewis Hamilton just after their pit stops for new tyres.
Since this video was recorded, the FIA Stewards have imposed a three-place grid penalty on Verstappen at the next race for his role in the accident – but here Peter Windsor looks at the clash from the viewpoint of both drivers – and at the events that led up to it.
Lance Stroll Left Fuming In Miami
At the end of the 2022 Miami Grand Prix, Aston…
Lewis Hamilton Will Decide When His 'Masterpiece' Is Complete
After a difficult start to 2022 much has been made…
What Is The 2022 F1 Engine Freeze?
Here we explain the 2022 F1 engine freeze, and what…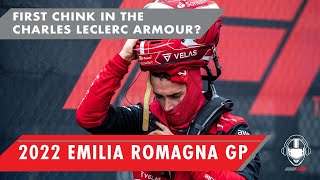 First Chink In The Charles Leclerc Armour?
After pitting for fresh tyres to try and snatch the…
Toto Wolff Apologises To Lewis After Imola Nightmare
At the end of an awful weekend in Imola, Toto…