Must Watch: 2021 Italian Grand Prix Review Podcast
Welcome to Episode 135 of our Formula 1 podcast, Grid Talk, hosted by George Howson!
Today the Grid Talk team is here to review all the action from the FORMULA 1 HEINEKEN GRAN PREMIO D'ITALIA 2021.
In this episode joining George we have Aaron Harper from 5 Red Lights Podcast, Tom Downey from Everything F1 Podcast, and Jawad from Hit The Apex podcast.
Make sure you subscribe to the Grid Talk Podcast so you're the first to know when each new weekly episode is released, and if you liked this episode, give it a thumbs up!
Lance Stroll Left Fuming In Miami
At the end of the 2022 Miami Grand Prix, Aston…
Lewis Hamilton Will Decide When His 'Masterpiece' Is Complete
After a difficult start to 2022 much has been made…
What Is The 2022 F1 Engine Freeze?
Here we explain the 2022 F1 engine freeze, and what…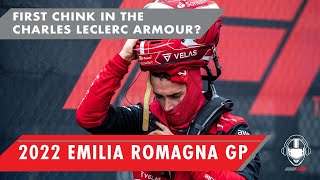 First Chink In The Charles Leclerc Armour?
After pitting for fresh tyres to try and snatch the…
Toto Wolff Apologises To Lewis After Imola Nightmare
At the end of an awful weekend in Imola, Toto…