Max Verstappen has cruised to victory at the 2023 United States Grand Prix, his 50th win in Formula 1, while Lewis Hamilton and Charles Leclerc were sensationally disqualified after the completion of the race.
The double disqualification meant Lando Norris moved from third to second, Carlos Sainz moved from fourth to a podium finish, and both Williams drivers moved up into the points.
Max Verstappen – P1
"It feels incredible to win my 50th Grand Prix here in Austin, I'm very proud of course but I want to keep pushing for more. Starting in P6 today was interesting, I worked my way slowly through to the front. We didn't have a massive pace advantage today and I was struggling with my brakes. I didn't have the same feeling in the car as I did yesterday so that made the race much tougher than anticipated. You could see it was very close at the end and there too. We had to rely on the strategy today and the Team did a great job with that."
Lando Norris – P2
"It was great to be leading the race at the start. I could control the race a lot but it just wasn't enough today. However, I'm happy, it was a good race from my side. We knew what was going to be difficult today, which was the degradation, but the pace over the first ten laps of every stint was strong. We're getting there. We're making progress every weekend, just a few more steps needed. To finish on the podium here was better than we were expecting, coming into the weekend. So overall, very happy."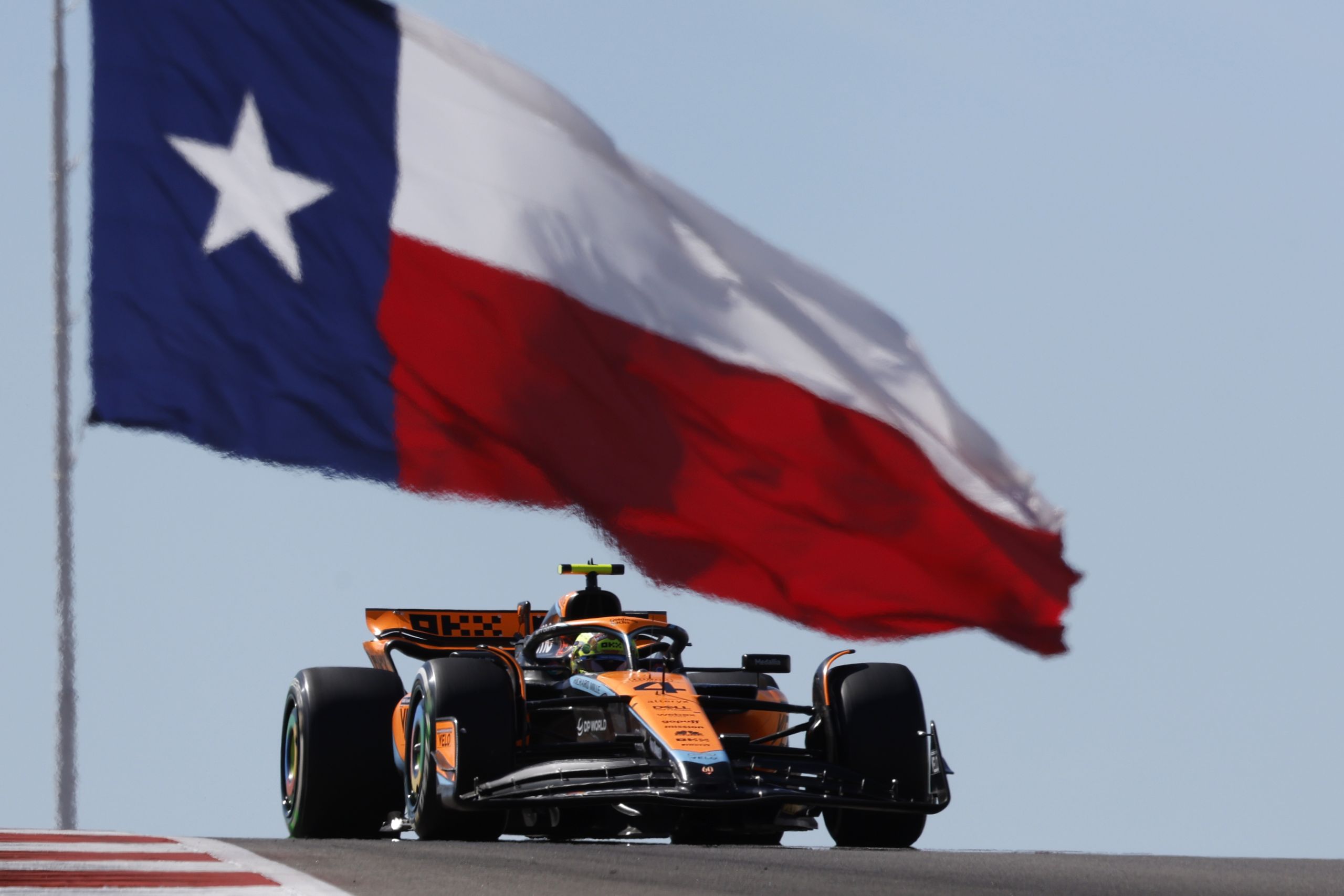 Lewis Hamilton – Disqualified
Firstly, congratulations to Max and Red Bull. They have done an incredible job all year long, they've dominated and been nearly flawless. We were catching them towards the end, though. I was hopeful that I could, but I just need a couple of more laps. There has been so much work to bring this upgrade here and it was difficult after the last race in Qatar. I really felt like I let the team down, so I had to go through such a deep process to get myself back to here. It's one of those experiences of "it's not how you fall, it's how you get back up". I came here in the mood to fight hard, felt great and I'm really happy with my performance.
Overall, we still didn't perform optimally today. We had good pace and I was feeling great in the car. It was tough racing those around me as they were so quick, but we can be happy with many things. I feel positive as we're moving forward, even if reflecting on it we could have possibly won today. It is of course disappointing to be disqualified post-race but that doesn't take away from the progress we've made this weekend.
Christian Horner – Red Bull Team Principal
"Before the race all our simulations were telling us that the two stop was the fastest race for us and that's what we committed to. The debate was, "do we run the hard in the middle stint or the medium?". We knew going up against Lando that they committed to the two hards so we felt going medium, medium was the best strategy. It was crucial for Max to make use of that, get the pass, take the track position and then run our fastest race to the end of the race. Max was dealing with a brake issue throughout the race, as I'm sure you could hear. It was tough for him and I think his focus was largely on that, although he was able to overcome any issues and bring home the victory. His half century. Another phenomenal achievement for Max. Checo also drove well. He's had some tough races but he had good pace today and I think he'll take a lot of confidence from that. Hopefully that will put him in a good space before his home race next weekend. As all eyes turn to Mexico, we look forward to seeing what's to come and what we can achieve."
Andrew Shovlin – Mercedes Trackside Engineering Director
'We are of course naturally very disappointed to lose our podium finish. Unfortunately, it is one of the pitfalls of the sprint format where we have a solitary hour of running before parc fermé. Without running at a race fuel load in FP1, combined with a circuit as bumpy as this and the parts of the track where the drivers have to put the car during the Grand Prix, have contributed to the higher than expected wear levels. We will go away and learn from this but also take the positives from our experience as a whole.
'Lewis had a very strong weekend, and it was exciting to see him closing in first on Lando and then Max, with a shot of winning the race. Unfortunately, we ran out of laps. In hindsight, it is easy to say that we should have covered Verstappen in the first round of stops. However, at the time the one-stop strategy still looked viable. If it had worked out, that would have put us in a very strong position to win. As always, we will analyse the race in the calm of the factory to see if a different strategy would have given us a better chance of the win. George had a lonelier race, suffering in the middle stint on the Hard tyre as he was having to save fuel. That contributed to the tyres not being at their optimum. He was much happier once on the Medium tyre in the final stint. He can take some encouragement from this for the remaining races.
'We can afford to be cautiously optimistic that the step we have made will translate into future race. Both drivers felt the improvement and it is positive for our development trajectory for 2024. Whilst we are disappointed with the ultimate outcome today, we can be encouraged by the pace shown.'
Dave Robson, Williams Head of Vehicle Performance
'After Leclerc and Hamilton's post-race disqualifications, we come away from Austin with double points for the team for the first time since the 2021 Hungarian Grand Prix. It's also Logan's first point in Formula 1 and he becomes the first American to score a point since Michael Andretti at the 1993 Italian Grand Prix.
'It has been another busy sprint weekend and today went well for both drivers. Conditions were a little different with changes to the wind and track temperature for today but overall, the car still behaved well and both drivers were able to push close to the points.
'All sprint races are difficult for rookie drivers and this very technical track is one of the worst; Logan struggled on Friday but with more laps, he improved rapidly and put in a very strong performance today.
'We didn't expect COTA to be a good circuit for us so to come away with double points today represents a good effort from the whole team. Although Alpha Tauri were strong and scored some points, we still head to Mexico in a good Championship position.'
Want to save this information for later?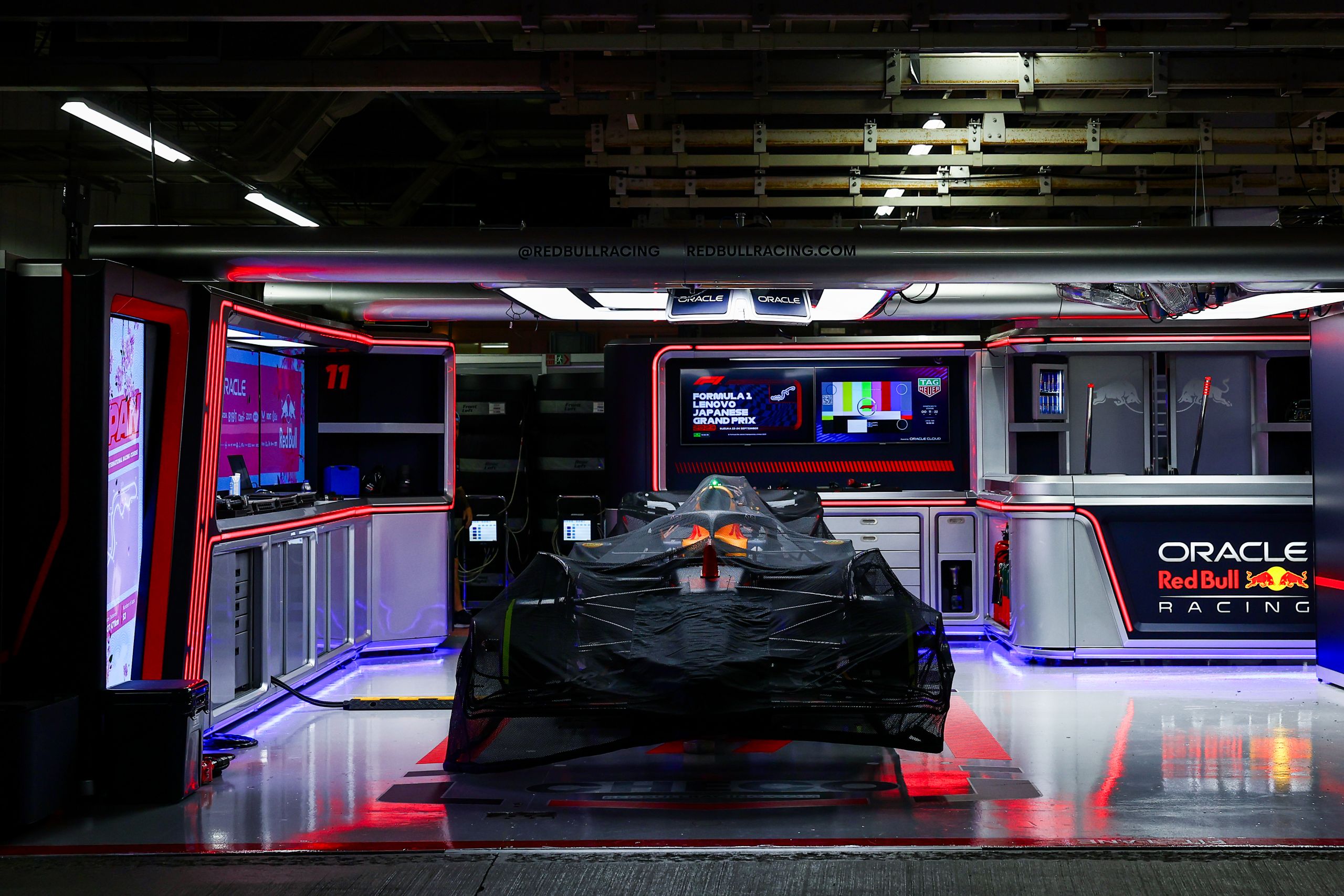 The roar of engines, the blur of speed, and the ...