The Iceman. Kimi Raikkonen. Probably we all got it wrong in that somewhere we erred in thinking that the former F1 driver was the only one who wasn't such a fan of F1 media conferences. For now it seems that the sport's latest world champion, Max Verstappen too isn't such a fan after all.
While media conferences, exciting, full of information, explosive and revelatory even are supposed to inform us one and all about what's exactly taking place in the fastest form of motor racing, they may not be so entertaining after all for the drivers out there.
And it's simple to understand after all. The drivers perhaps consider facing the media over long hours to be an ardent task. Or at least, that is what a certain Max Verstappen, Red Bull's ace and current leader of the 2022 world championship was alluding to when he spoke in the aftermath of the Canadian Grand Prix, but not before acing the 70-lap contest and bagging yet another win.
Having said that, what exactly did Max Verstappen suggest that he'd like Formula 1 to change or at least attempt at changing and what bits does he find particularly disconcerting?
The following is what he said to a leading F1 media outlet:
We do this (press conference), then we go outside and have to speak to all the individual [television] media," Verstappen said.
Furthermore, the 2021 Formula 1 world champion also explained what it is about the current form of F1 press conferences that he doesn't like. And perhaps to an extent it does make some sense.
"But they all ask the same question. And you basically are repeating yourself six or seven times. You try to keep it interesting to try and word it in a different way but at the end of the day you say the same thing, right? What you see in other sports, when they have a press conference, there are a lot of mics just brought together," explained Verstappen.
Though that's not all that the current defending champion said; Max would also suggest how press conferences are different in other sports when compared to the route that F1 takes. And he'd add, "Actually, instead of giving the broadcasters just two questions each, they all have six, eight or 10 questions just in one go and they can all broadcast it. So I think that's also way more efficient and nicer for everyone, and you get a lot more out of the drivers."
That being said, how is it that the current structure of Formula 1 with regards to how it conducts press conferences change and will it actually show for real soon?
For starters, while the exact date wherein one could see evident change isn't known, what's known from relevant sources is that from now on, the press conferences shall be held around 23 hours prior to the start of FP1 on a race weekend with drivers split into different groups (group of five) facing the press for 30 minutes and there'll be a five minute break in there as well.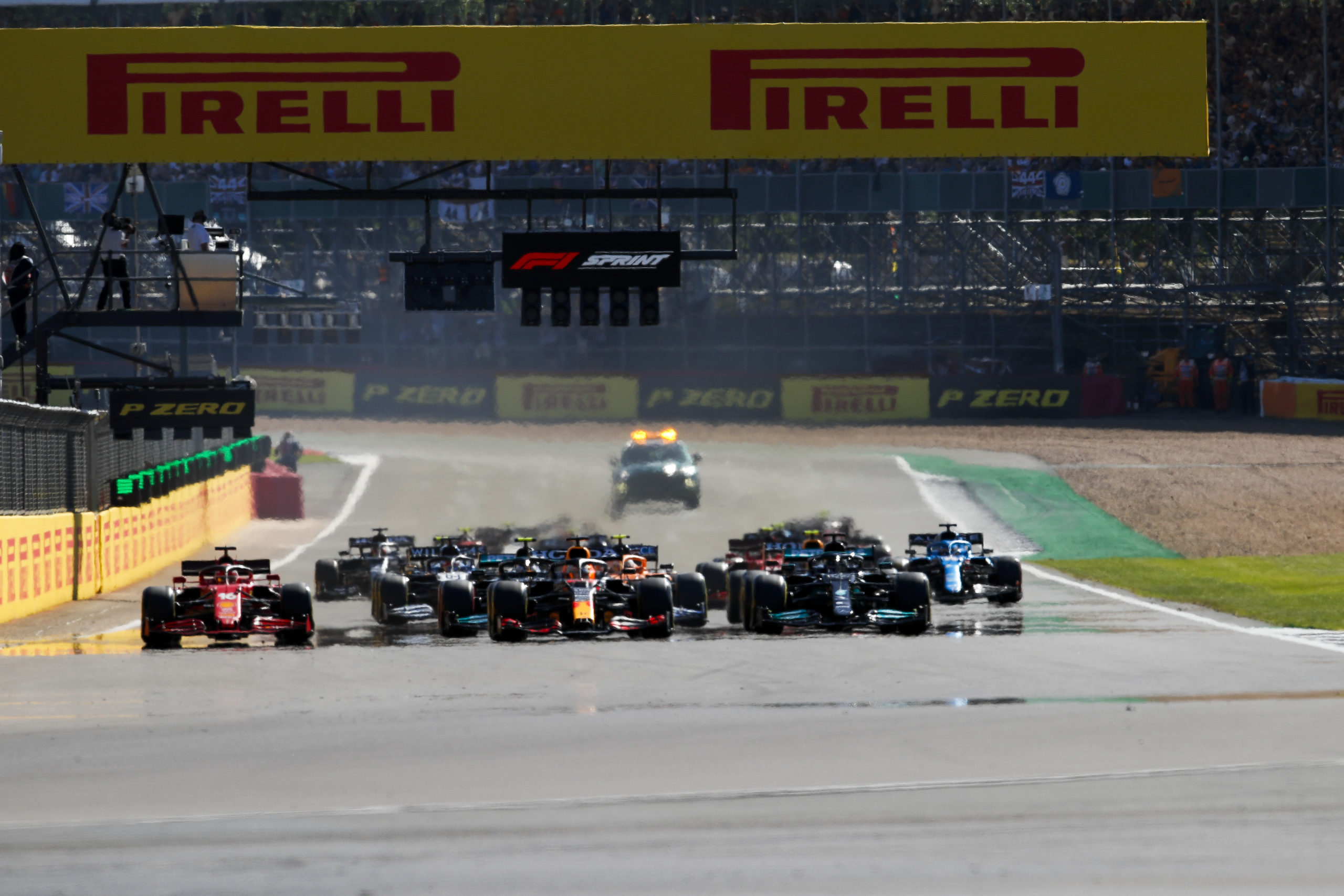 Formula 1 returns to the venue of the first ever ...