Despite finishing second at Spa and losing more ground in the fight for the 2020 Formula 1 Driver's Championship, Valtteri Bottas has vowed to keep fighting for race wins in his quest to win the title.
Bottas Prepares To Roll Up His Sleeves
After a fast start to the 2020 Formula 1 season, Bottas has lost ground on runaway leader Lewis Hamilton, but is going to leave no stone unturned as he looks to get back to winning ways.
'Of course I'm trying everything I can. The fact is that it's not over. There's ten or something races. Obviously I had that one kind of a DNF with a puncture at Silverstone, lost points with that.
'If I would give up now then I would rather stay home, so I will keep pushing, I will still keep trying to find anything from myself that I can and it just really trying to perfect everything.
'Yesterday I didn't in qualifying, Lewis was on pole, he was faster on that lap then today with that pole he could turn it into a win.
'Of course, the weekend really starts with qualifying, trying to be on pole and then those weekends that don't go for you, you really need to maximise the points.
'I felt, for a long time now – actually this week has been at least like a smooth weekend, without any issues, just the qualifying was not good enough but I'm working on everything, I'm trying but there are still many positives I can take.
'I feel my race pace this year has been better than any year before, so that's a positive so I feel like always in the race I'm there and I can fight for it so now it's just about trying to perform better and more consistently in qualifying sessions.'
Looking For Improvements In Qualifying
Lewis Hamilton holds the record for the number of pole positions in Formula 1, so beating the Brit over one lap is a tough task, but something Bottas wants to put right in his quest for race wins.
'I think yesterday I found it hard to match (Hamilton).
'Of course, it always comes from so many details, the out lap, getting the tyres in the perfect window, front and rear, the set-up and driving style and when that one lap counts.
'Lewis has been really consistent, not making any mistakes in qualifying and as you look at the numbers, has had the upper hand this year in qualifying, which honestly pisses me off but of course, I'm trying and I do enjoy the challenge and I can't wait for the next qualifying session next weekend.'
Bottas Happy With Race Pace
Although happy with his race pace, Bottas confirmed he was unsure if he could have matched Hamilton due to the dirty air produced on a track such as Spa.
'It's difficult to say because of course when you are in the lead you can control the pace and you have the free air and when you are behind and if you try to get close, you are always using more of the tyres than the car ahead, so it's impossible to say whether I was quicker at any point.
'But I felt in general that the pace for me was good and I think that our car was strong today.
'As Lewis said, as a team, it was a really solid Sunday for us. So, yeah, it was pretty straightforward. Of course, I tried to use the opportunities, the first one was at the race start.
'Out of Turn 1 I felt a better run than Lewis and I really actually had to lift not to run into the back of him and I tried to leave a bit of a gap to get a good momentum off the tow, but today I was surprised how small the tow effect was, maybe with the tailwind into Turn 5 it made a difference. Actually, it was the same on the restart. I was hoping to catch him but I just couldn't,' concluded Bottas.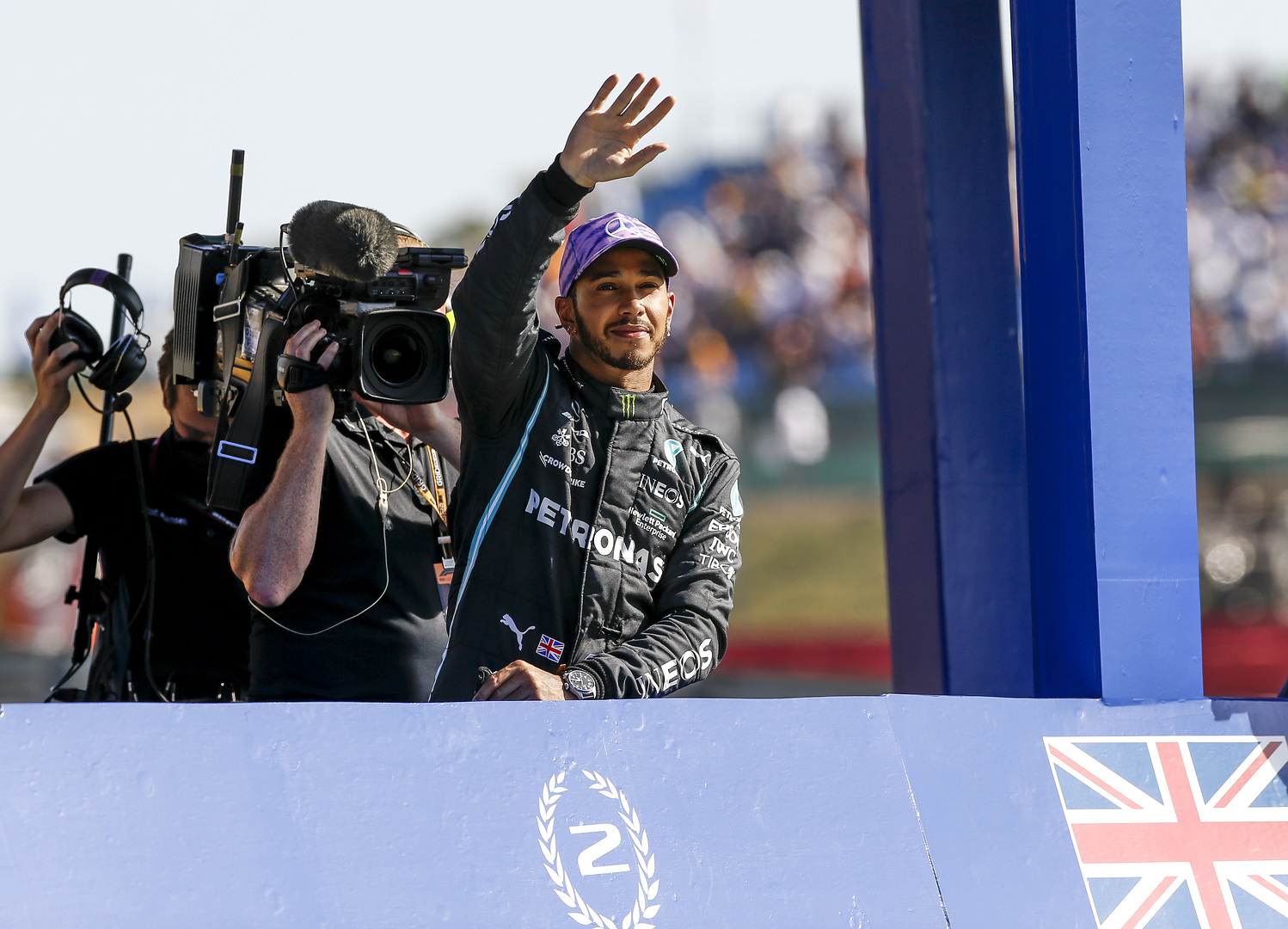 The 2021 Belgian Grand Prix was a massive disappointment and ...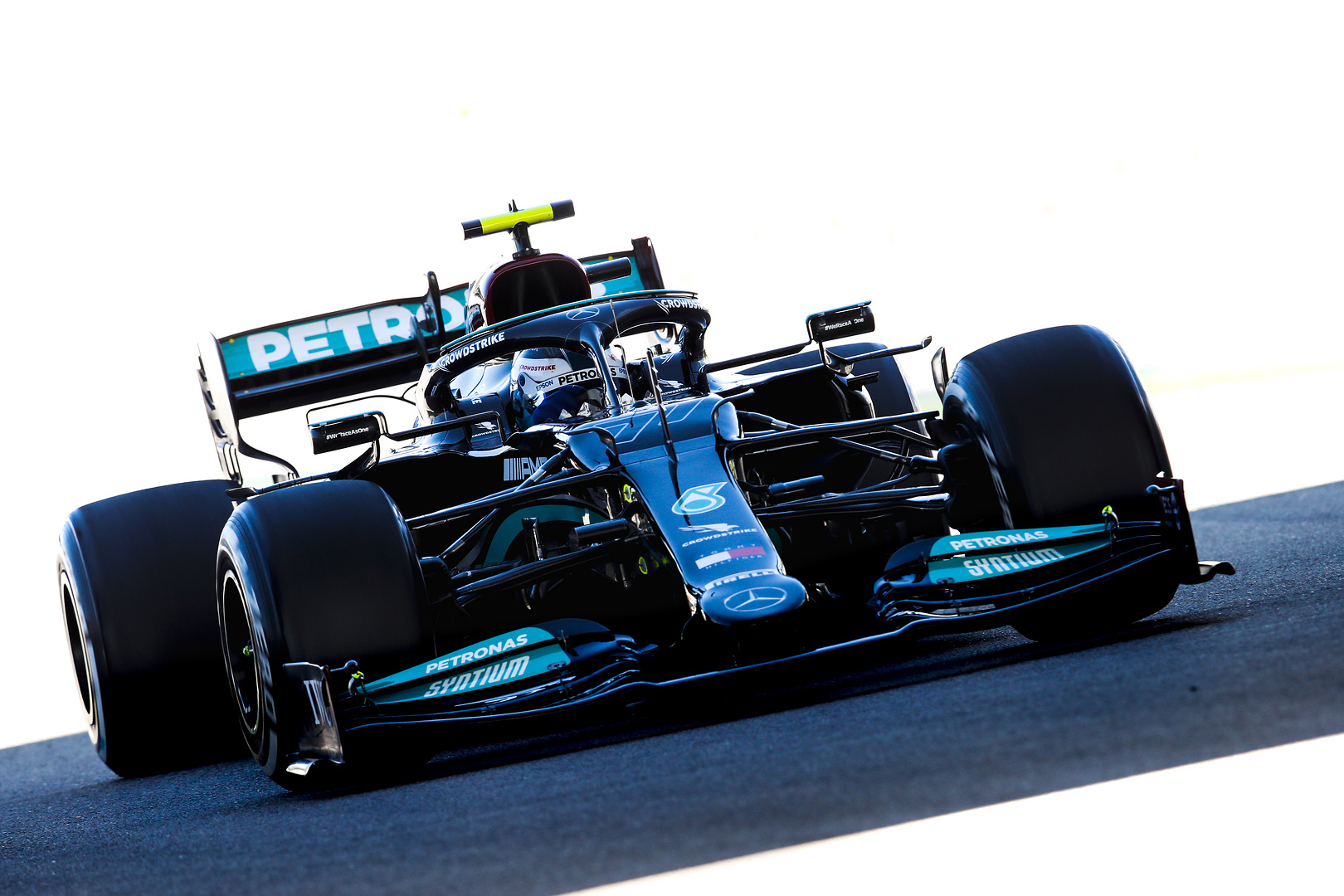 It was a strong Friday showing for the Mercedes-AMG Petronas ...