With almost a month between races, Mercedes have been hard at work in the factory trying to close the gap to Red Bull, and team boss Toto Wolff has been encouraged by the progress, yet remains cautious heading to Baku this weekend…
'We've had a few weeks off from racing but both factories have been hard at work. We've tried to maximise this period, bringing planned development to the car and extracting as much as possible from our learnings so far.
 
'Australia showed that we are making progress, although we need to be cautious about reading too much into a single result. But the signs in Melbourne were still encouraging and that has been a good motivator for the whole team heading into this gap in the calendar.
 
'Over the next races, we want to keep on making small steps forward. The car will continue to evolve in the coming weeks, as we steadily bring performance and upgrades to the track. We're excited to see their impact, but we know there is no magic bullet.
 
'After just under a month with no F1 action, everyone's eager to be back out on track. Thankfully we've got plenty of that coming up. It's a busy window in the calendar with five races in six weekends, starting with Azerbaijan.
 
'The racing in Baku is always dramatic and entertaining. It's a challenging track with the walls close, so there's no room for error. We also have our first F1 Sprint weekend of the season with a tweaked format. It's an interesting challenge for us to tackle, with only a single practice session to be ready for two qualifying sessions and races spread across Friday, Saturday and Sunday. Hopefully this will mean more excitement and action for fans to enjoy,' said Wolff.
Fact File: Azerbaijan Grand Prix
The Baku City Circuit has been relegated to fourth longest on the F1 calendar this year – the introduction of the Las Vegas Grand Prix, with a layout that is 0.117km greater in length, moving into third.
The track does rank highest in terms of gear changes per lap though; a total of 72 the joint-most across the season, the same number as seen in Singapore.
The Baku City Circuit also ranks highest in terms of braking energy. Two heavy stopping zones lead to a braking force of more than 4g being sustained for over 0.4 seconds at times.
No driver has won more than once in Baku, with six different winners from the first six races.
From these six winners, only two have won having started from pole position: Nico Rosberg in 2016 and Valtteri Bottas in 2019, both driving for Mercedes-AMG PETRONAS F1.
Given the nature of a street circuit, it's perhaps no surprise that the Safety Car has seen action in three of the last five editions – with seven individual deployments across this collection of races.
The section from the exit at Turn 16 to the braking zone for Turn 1 is the longest full-throttle passage of the year. It is around 200 metres longer than the segment from Turns 1 to 5 at Spa-Francorchamps.
The 2.2 km start/finish straight therefore contributes to a very difficult restart for the leader, with a strong tow for the driver behind leaving them vulnerable into Turn 1.
The name Baku derives from the shortened Persian name Bad-kuye, meaning "wind city", along with Bad-kube, which means "wind-hitting." Both terms refer to the famously consistently strong winds that blow through the city.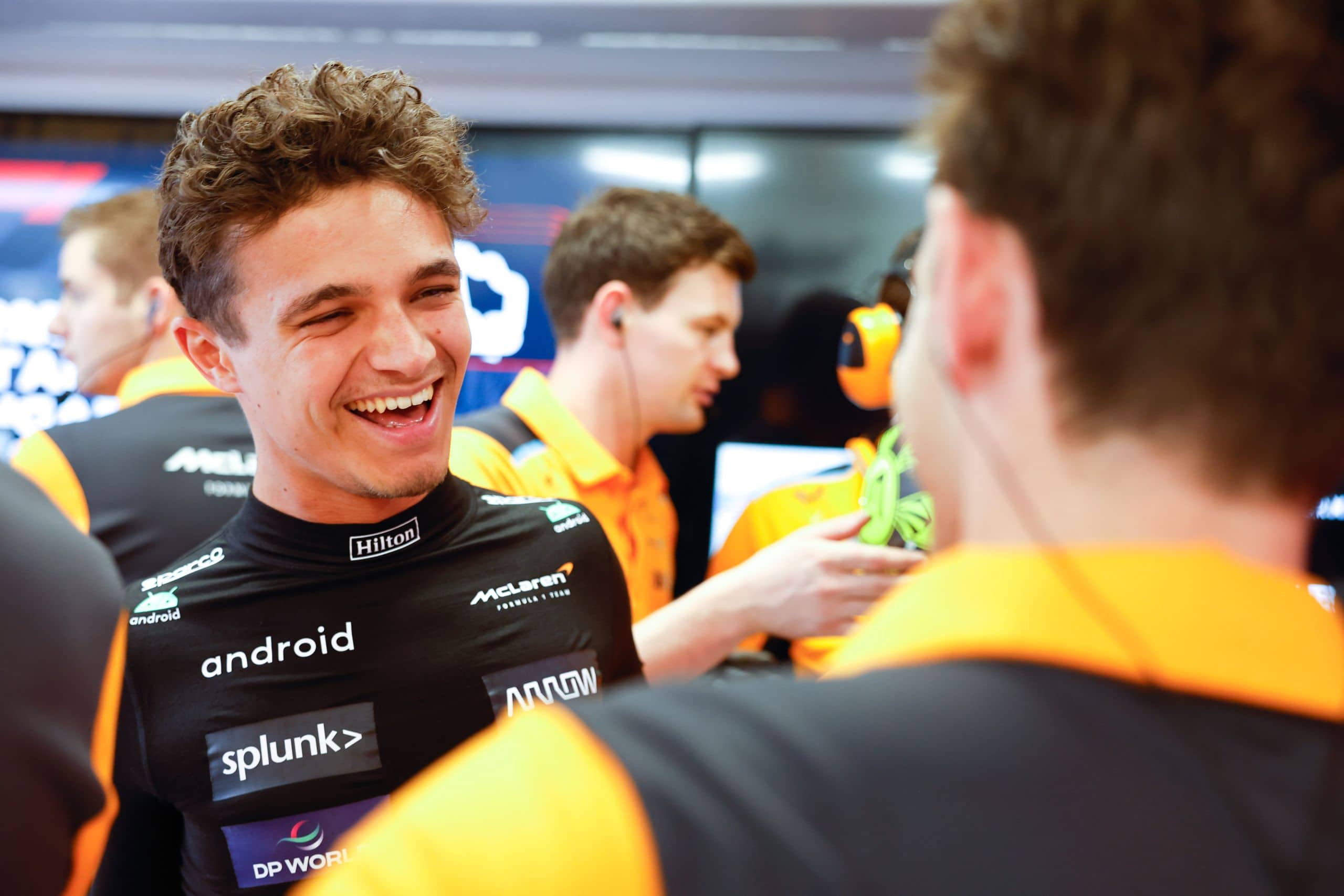 In the most recent times, Zak Brown, the top boss ...