Honestly speaking, there's little surprise when they say that among the faces of Formula 1's future is a certain George Russell. Why wouldn't that be the case?
Where the defending champion Max Verstappen represents a sense of boldness and passion, and Charles Leclerc and Lando Norris offer the exuberance of youth, in the likes of George Russell, Formula l has found a man with an instinct for domination. While the desire to succeed is what makes him special, something that makes the Briton thrive, George Russell, you ought to say, isn't someone who will do anything on the face of the earth to win.
There's a sense of grace and purpose about one of the finest and most widely regarded of the current F1 drivers. And while the days of being "Mr. Saturday" for Williams are over, it hasn't taken George Russell much of a time to become Mr. Saturday as well as Mr. Sunday for the currently struggling Mercedes team.
To most drivers, merely the thought of being paired with a certain Lewis Hamilton, a seven-time champion of the grid, would appear as an overwhelming idea. That George Russell has taken his widely-appreciated Mercedes move in his stride, managing to outperform Lewis for the better part of the contests held so far suggests a thing or two about his racing pedigree and caliber.
One of the very few drivers to have scored in every single Grand Prix held this season, George Russell is growing in confidence and perhaps, even in stature at Mercedes in 2022.
But all of that being said, the following is what the Mercedes team principal Toto Wolff had to say about a driver who's perhaps as new to the Silver Arrows squad as is a newborn in a delivery room: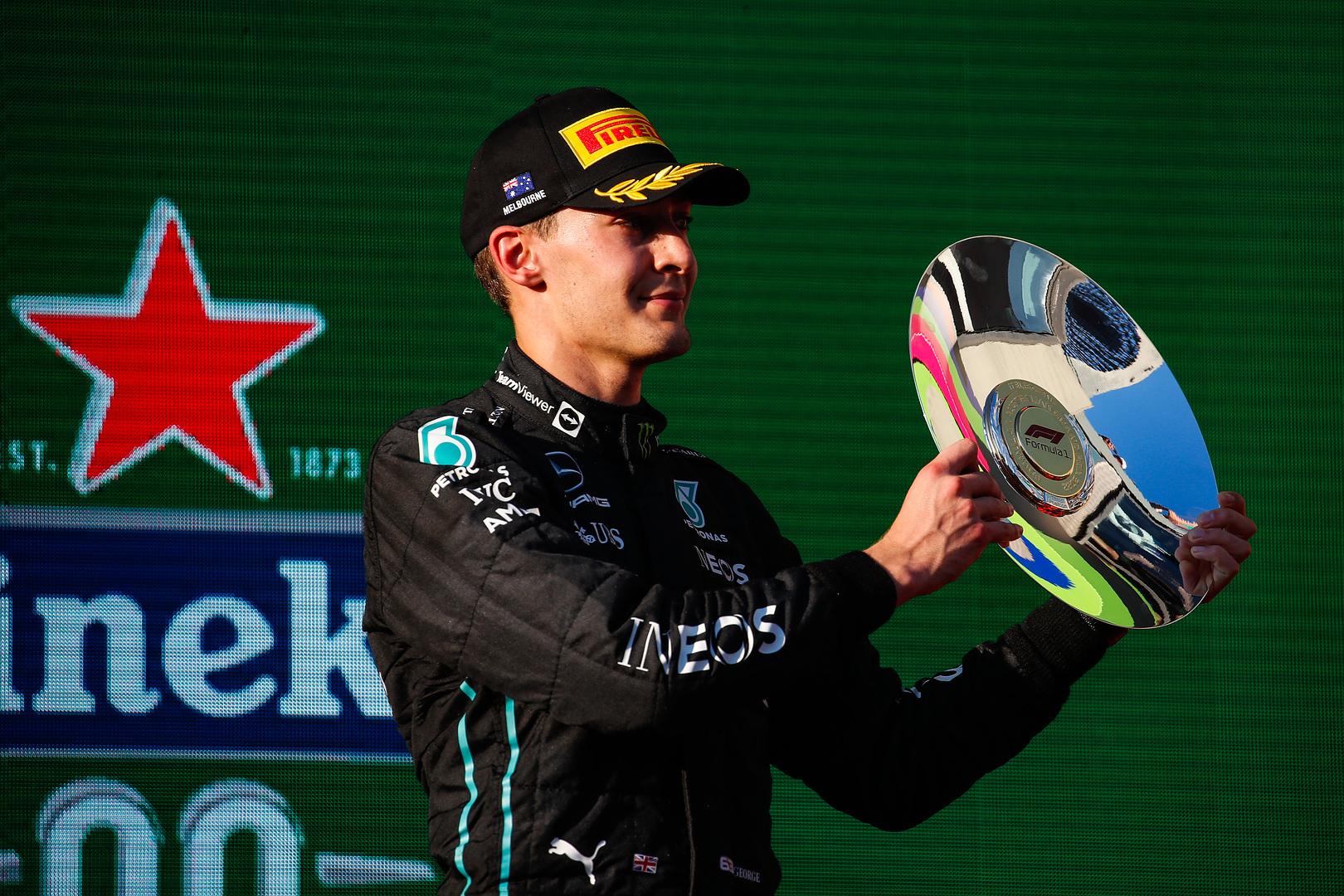 "He's integrated very well, it's almost like he's been here forever. And I'm really happy about the two of them, how they interact, how respectful they are with each other. Even the situation where they race each other, and it's getting a bit, you know… I'm not giving you room, okay I'm going to find another way, then give the position back. I think this is how teammates should race each other. That's okay. I'm happy with how he's settled in."
But that being said, what was the most impressive about George Russell's 2022 approach, as seen so far, that caught Wolff's eye?
Wolff said he was "impressed by Russell's analytical approach and has confidence he and Hamilton can help turn the 2022 season around." Moreover, he'd also add that he "couldn't wish for any better pairing."
"When you look at George's track record in winning the title in F3 in his rookie year, and then an F2, we knew that he was very good. And then obviously the Williams school added its part, so we were never in any doubt that he would be very good and you can see that it's materialising on the track. I like his approach very much. He's very rational, whether he is fastest in P2, or whether he's eleventh, it's just about applying the science and trying to make the car faster." Toto Wolff concluded.
It might not be incorrect to suggest that few other ...