Christmas may be over for another year, but it's not only Santa who makes a list and checks it twice; introducing the best Formula 1 podcasts of 2019…
With so much Formula One news available across multiple platforms, and all with their own unique spin on things, have you ever wondered what is the best Formula 1 podcast to give your time and ears to?
Well, while we wait for the 2020 F1 season, wonder no more…
The Best Formula 1 Podcasts
Here we give you our pick of the best Formula 1 podcasts of 2019, in no particular order.
Update: View the best Formula 1 podcasts of 2020 (so far) list for new podcasts not mentioned below.
Each has a unique format and style of presentation for covering Grand Prix, and as such, will appeal to a wide range of people. There's something for everyone here, whether you like F1 news, reviews, interviews, technical info, rumours from the back of the paddock, or laughs.
F1: Beyond The Grid
Formula One is the pinnacle of motorsport, and as you would expect, F1: Beyond the Grid is the pinnacle of Formula 1 podcasts.
Hosted by Tom Clarkson, F1: Beyond The Grid is a weekly podcast that features F1 news, in-depth interviews, and personal conversations with current drivers and Grand Prix personalities, as well as many of the greats of the sport.
Where many sports podcasts and interviews fall short by failing to go into deep topics with guests, Tom is adept at asking questions that get his guests talking and sharing insights that are rarely seen in race day coverage, which makes Beyond The Grid well worth subscribing to.
3Legs4Wheels Formula 1 Podcast
The team from 3Legs4Wheels have been podcasting for a long time, with over 200 Grand Prix podcasts under their belt, their weekly show is a fun and fantastic summary of everything happening in the world of F1.
A keen combination of technical info, race summaries, F1 news, and the most interesting podcast titles in the sport, this is one Formula One podcast that is well worth subscribing to.
Shift+F1: A Formula 1 Podcast
If you want to be the first to know the latest news on Pastor Maldonado (and have a lot of laughs) then the Shift+F1 podcast is for you.
In a sport that can get bogged down in seriousness and minutia, the Shift+F1 team are a breath of fresh air with their unique take on Formula One races.
The team are also one of the few Formula 1 podcasts who do Grand Prix previews which is a bonus, as it means you get an episode per week throughout the season to enjoy!
Lakeside Drive F1 Podcast
You could be forgiven for thinking this was a podcast about the Australian Grand Prix only, which would be a cracking podcast for two to three weeks a year then, well, could be a little boring during the rest of the F1 season.
But!
This F1 podcast is anything but.
James and the team kicked off the podcast at the start of the 2019 season and have gone from strength to strength as the year progressed, with a ton of banter amongst friends, who are unashamedly biased towards their hometown here Daniel Ricciardo.
If there's one thing we love at F1 Chronicle it is big opinions, and these guys have them in spades.
We're looking forward to seeing big things from AusF1 in 2020.
Superlicense F1 Podcast
The Superlicense F1 Podcast is one of the most well-established Formula One podcasts, with Rod and Zach putting together over 150 episodes to date.
They do an amazing job of being one of the fastest podcasts to publish after each race, meaning you can almost go straight from the chequered flag to listening to their banter and news from the racing you've just watched.
The team have a 'Superquiz' that is also a lot of fun, you may learn a thing or to about Sebastian Vettel, so get involved.
F1 Weekly
With a staggering 800+ episodes in the tank, F1 Weekly is quite rightly known around the world as the premier motorsport podcast
What we really love about F1 Weekly is they also cover Formula 2, Formula 3, and even explore other categories from around the world.
Nasir Hameed, the teams Historical Correspondent, is an absolute wealth of knowledge on the history of Formula 1 and if he doesn't know something about the world of F1, it's not worth knowing.
Inside Line F1 Podcast
The Inside Line F1 Podcast is a fantastic weekly show that offers some great alternate views on the sport, and does it with witty humour.
One of the things we love about this podcast is the team of Mithila and Kunal don't only focus on the world of news, they also look to the future and add commentary on the direction they see things heading, and add their own opinions into the mix.
Their recent episode explaining why Ferrari should go after Toto Wolff before Lewis Hamilton was particularly insightful.
A lot of podcasts have paused until the 2020 season starts, but Inside Line hasn't, so it is a great way to listen in and get your F1 podcast fix during the offseason.
Formula 1 Grid Talk
It's our best Formula 1 podcast list and we'll add ourselves if we want to 🙂
What started off as a hair-brained idea back in the mid-season break quickly escalated, and has ended up becoming a project that everyone involved has fallen in love with, and has even seen us make some new friends thanks to a podcasting sub-Reddit.
Host George Howson has been a champion throughout, not breaking stride on recording episodes even with the birth of baby Rex.
The Formula 1 Grid Talk podcast started out very rough and ready, just a recording on Zoom uploaded to various platforms, but like any good F1 team we rolled out several upgrades as the episodes went on which some of you must have liked, because now we're a pretty big deal in Holland.
We know we're still backmarkers in the world of Grand Prix racing, err, podcasting, but we're learning every week, and with a few new technical packages on their way, in 2020 we are looking to join the midfield of Formula 1 podcasts episode by episode, we hope you join us on the ride.
Have we included your favourite Formula 1 podcast on our list? If we haven't, make sure message us with the name of the podcast and a link so we can check it out, and if we deem it worthy, we will add it to our list.
If you enjoy the Formula 1 Grid Talk podcast please consider supporting us via Patreon for just $1 a week, so we can get better microphones, cameras, lighting, and maybe a cheeky pint after recording.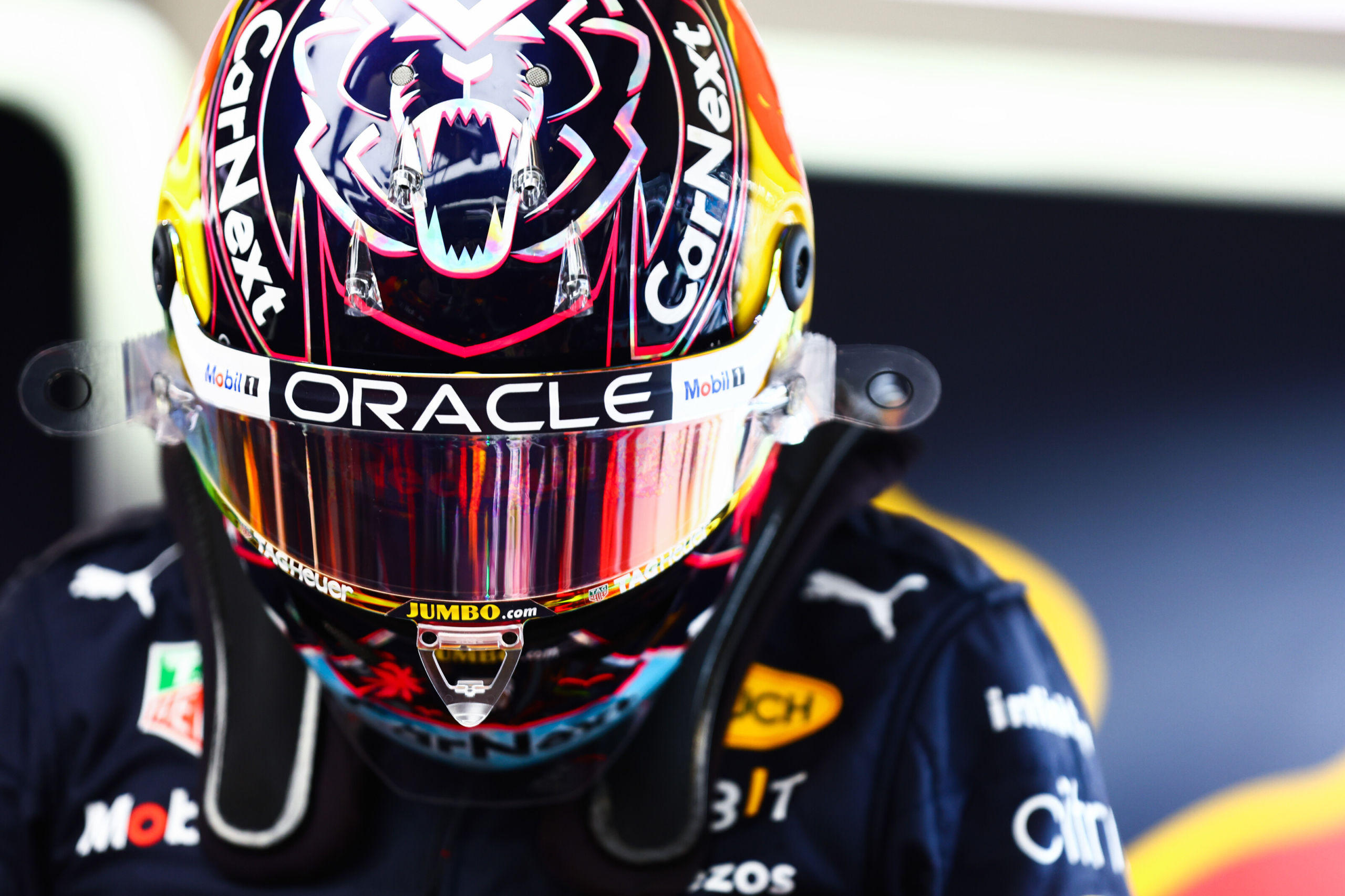 After gaining a huge amount of momentum with a dominant ...