A stunning fourth-place finish for Daniel Ricciardo at the 2020 Belgian Grand Prix – that included Renault's first fastest lap since 2010 – has seen the Australian climb up two places in the Formula 1 Driver's Championship standings to eighth.
On a thrilling final lap, Ricciardo eased home in fourth position and claimed one extra point for the Fastest Lap of the race with his teammate Esteban Ocon pulling off a fine overtake on Alex Albon at Les Combes to match his best result in Formula 1 in fifth.
Ricciardo Thrilled With Final Lap Pace
Setting the fastest lap time on the final lap of the race, Ricciardo was thrilled to get a reward for his efforts.
"What a race and definitely an excellent result for the team. We had a lot of pace today and fourth is a strong result. It's been a while since I've had the fastest lap of the race, so that was also nice. My engineer told me what the current fastest was and I thought 'I got this'! It was a proper big lap; I used all the track and went for it. Maybe it was better than my qualifying lap yesterday! This was a good track for us last year and Monza was even better. We'll see what happens, but we can go there with a lot of confidence."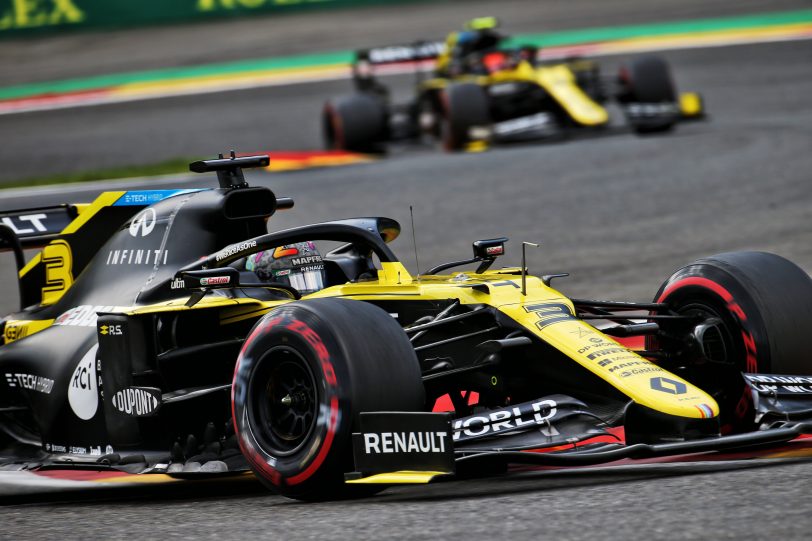 Mixing It With Max In The Opening Laps
Ricciardo got off to a fast start on the medium tyre, mixing it up with Max Verstappen, but with the Dutchman on the soft tyre it was always going to be a big ask to get past.
"At the beginning, I mean the first lap was fun with Max, we were close. I was ahead and then he got ahead and we were side-by-side for a few corners. But then he and Mercedes pulled away on the soft, as we expected.
"Then the safety car put a gap between myself and Max with Gasly and Perez choosing to stay out. So by the time I got past them the leaders were gone. I mean, it would have made it more interesting if I had the restart behind Max, but anyways, fourth is good."
Looking Ahead To Monza
After a strong result at Spa, the seven-time Grand Prix winner is looking forward to returning to Monza next weekend where he hopes for another big points haul at a happy hunting ground of his.
"This was a good track for us last year, but Monza was even better so we'll see. We'll try not to get ahead of ourselves, but I think we can go there with a lot of confidence," concluded Ricciardo.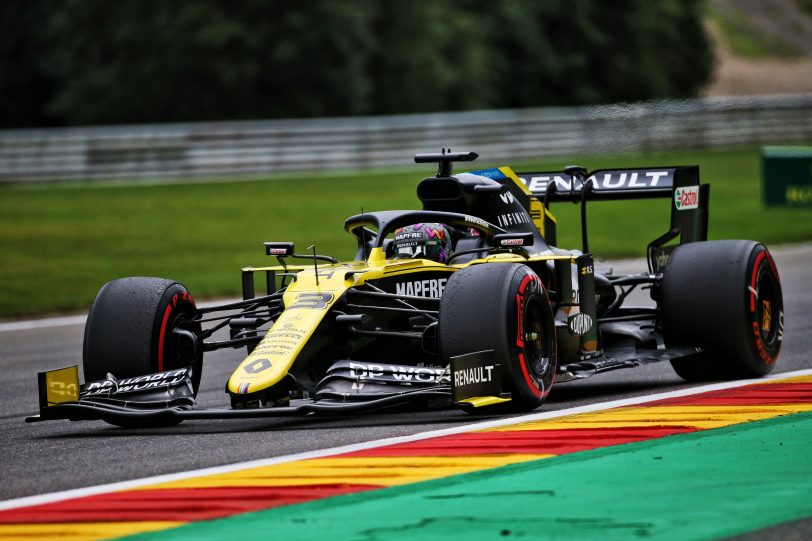 Still No Tattoo For Cyril Abiteboul
Although it was close, Team Principal Cyril Abiteboul won't be going under the tattoo artists gun just yet, but the Renault boss was buoyed by the performance, claiming it is just reward for the team at Viry and all the work they have been putting in.
"Today's result is dedicated to Anthoine Hubert who we think of on this particular weekend. We knew Spa would suit our package and there were big points at stake. We executed our plan all the way through the weekend. While we're satisfied with today, we have to stay focused. It's the same car that failed to be in the top ten in Barcelona and that shows a lack of consistency for competitiveness and improving this will have to be our priority. In addition to the strong finishing positions that brings us closer to the teams ahead in the championship, the fastest lap today by Daniel rounds off in style the result and I see that as a reward to everyone in Viry who has been working so hard for several years to get on top of the complexity of the power unit. We'll celebrate a little bit to give us the energy to attack what's coming next, but our focus is already on Monza and the milestone of the change to the qualifying mode that we must prepare with the highest possible care," concluded Abiteboul.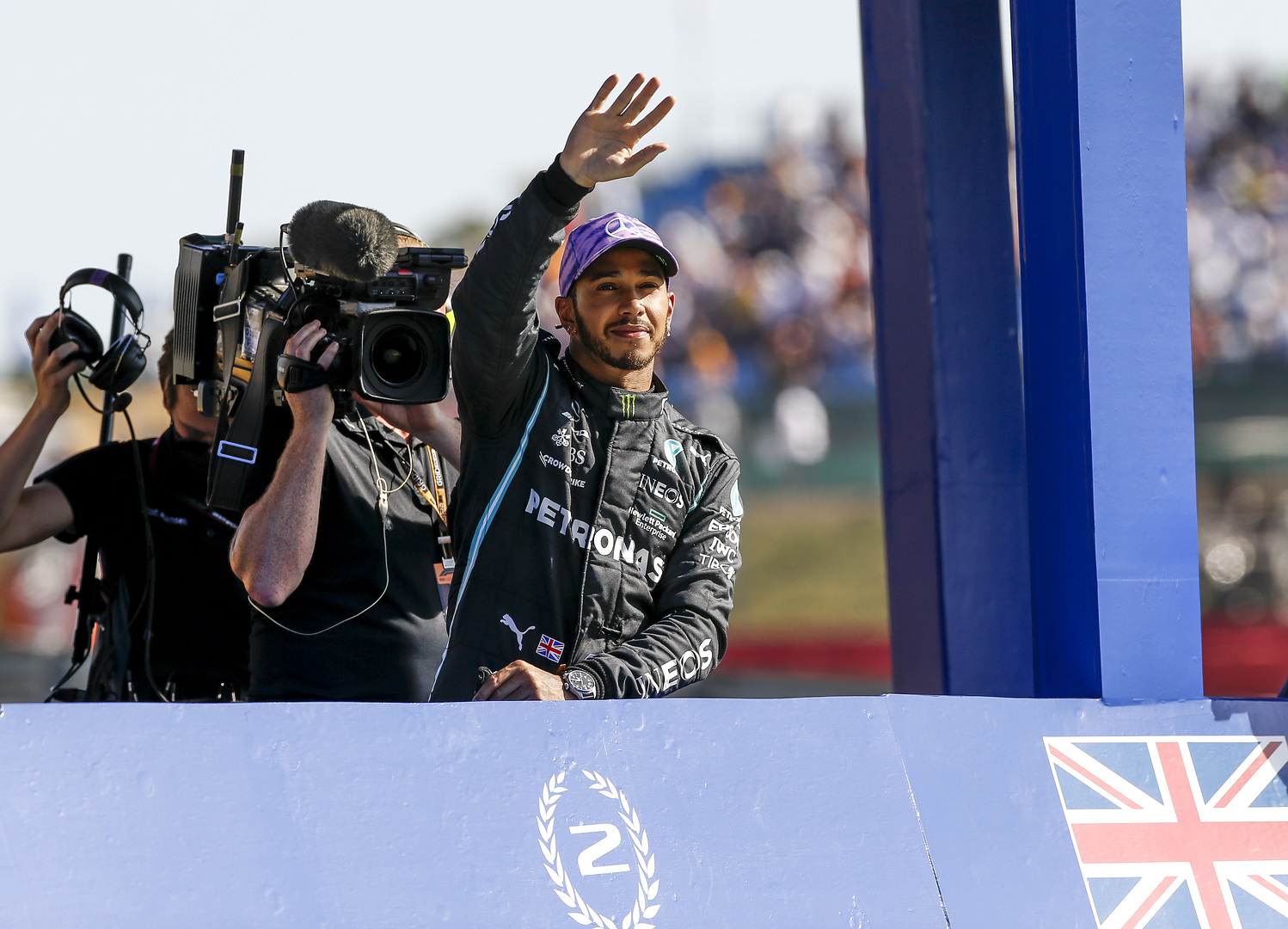 The 2021 Belgian Grand Prix was a massive disappointment and ...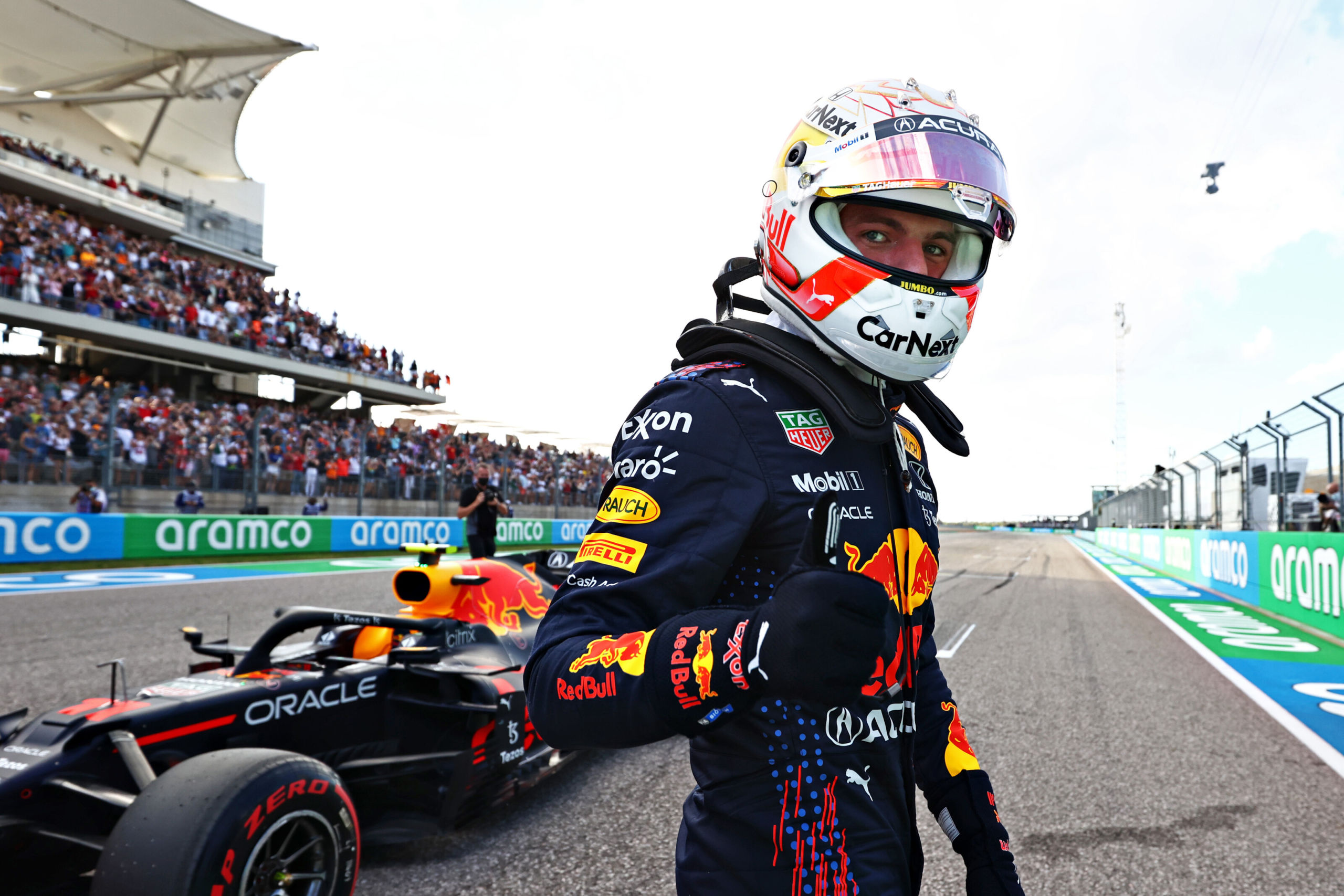 In the dying moments, Max Verstappen snatched pole position for ...