Truly speaking a strong result for Sergio Perez at Italy this weekend would be a huge right box ticked.
The 2020 Emilia Romagna Grand Prix was one of the most anticipated races of what was a terrific season for Formula 1, and as it later turned out, a hugely successful event. Among the big reasons for this was the return of the event on the calendar after staying out in the wilderness for no fewer than fourteen years, the-then Grand Prix having last featured in the top flight of F1 in 2006.
Imola not really a productive venue for Perez so far
But the qualifying round, the precursor to the main race, unfurled a tough result for Sergio Perez, then with Racing Point (currently Aston Martin). While the usually fast Mercedes' saw familiar blazes of speed from Valtteri Bottas and Lewis Hamilton and Williams' Mr. Saturday George Russell showed consistency, qualifying for Q2 yet again (then for the eighth time in twelve races), the quali didn't unfurl a happy result for the Mexican driver.
A tenth of a second separated Daniel Ricciardo, then fifth in Q2, and Racing Point's go-to driver, struggling in eleventh; Perez would eventually fail to advance further after holding on to a brave fight in the midfield.
Come race day and he'd find himself struggling for grip at the start. And yet, maintaining normal consistency, which we've come to expect of him on most race days, Sergio Perez would make up lost ground and move up into seventh by lap 29. There were 34 more to play.
With 20 laps remaining and the Verstappen versus Bottas battle slowing down the Finn's Mercedes out in the front, there were noticeable scraps playing out just behind the top three. This meant the tussle between Raikkonen and Perez, the latter on P5.
Finally, with five laps to go and the race resuming but not before George Russell's foray into the barriers brought out the safety car, Perez was involved in a gritty tussle with Alex Albon, then with Red Bull; the Mexican passed the inexperienced campaigner to claim back the position he'd all but lost: P6. And that was that, he'd go no higher.
A year later, he'd return to the same venue along with the racing entourage, except this time his chances of grabbing a much better race result looked glorious than before: Sergio Perez had waltzed around the bendy Imola track in his Red Bull to gather a brave P2, i.e., a front row start for the 63-lap race.
But there was drama within seconds of the race-start as Verstappen blazed ahead of his teammate from his P3 to take the race lead, forcing Hamilton to go wide at the start at around the Tamburello curve, the Briton taking evasive action against an almost uncontrollable Red Bull move.
Perez, struggling for grip much like most of the grid on a horribly wet track, would concede his P3 to Ferrari's Charles Leclerc. After a few minutes entered some drama. At the Valiante Alta Chicane, Latifi, who had erred in going much wider at Acque Minerali right hander and clipped the left front of Haas' Nikita Mazepin.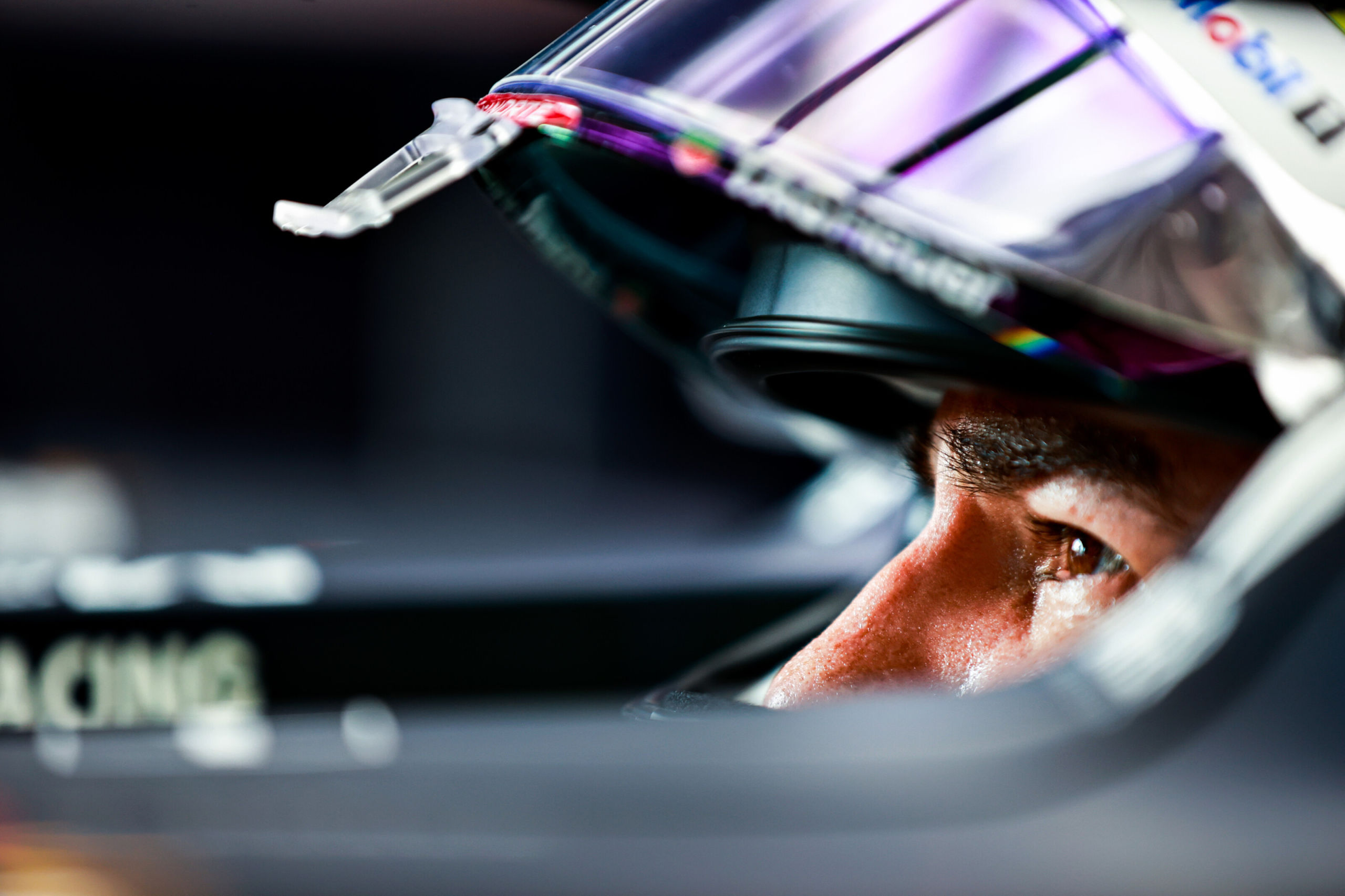 Soon, in the safety car period, as Schumacher spun around the pit exit and lost his front wing, Sergio Perez, who'd run into the gravel, would immediately rejoin the track and with it, claim his track position albeit illegally.
That is where the Mexican's race would be compromised, his actions earning a reprimand in the form of a 10-second stop go penalty.
Resultantly, Perez would fall further back of the grid and when he could so easily have finished inside top five, earned a P11.
So what's the deal about Sergio Perez at Imola?
In both of the runs that have been held thus far, Perez has struggled for fighting results. In one of the two events, he had an inside view of the podium places but failed to capitalize.
For argument's sake, in 2020, he didn't have among the fastest machinery to gather a fighting result. But this time around, he's armed in a Red Bull, though make no mistake, it's a machine that won't compel you to certify it with an A grade where reliability is concerned.
What's up ahead, where weather updates stand, could well be another race in the rains. How will the Red Bulls fare in such inclement circumstances is something you wouldn't predict for none of us are soothsayers- are we?
But a thing must be said. Should the car handle itself well and doesn't run into unforeseen mechanical complications like the fuel system fault that hampered Verstappen, Perez would like to get into business at a track where he hasn't traded all that well!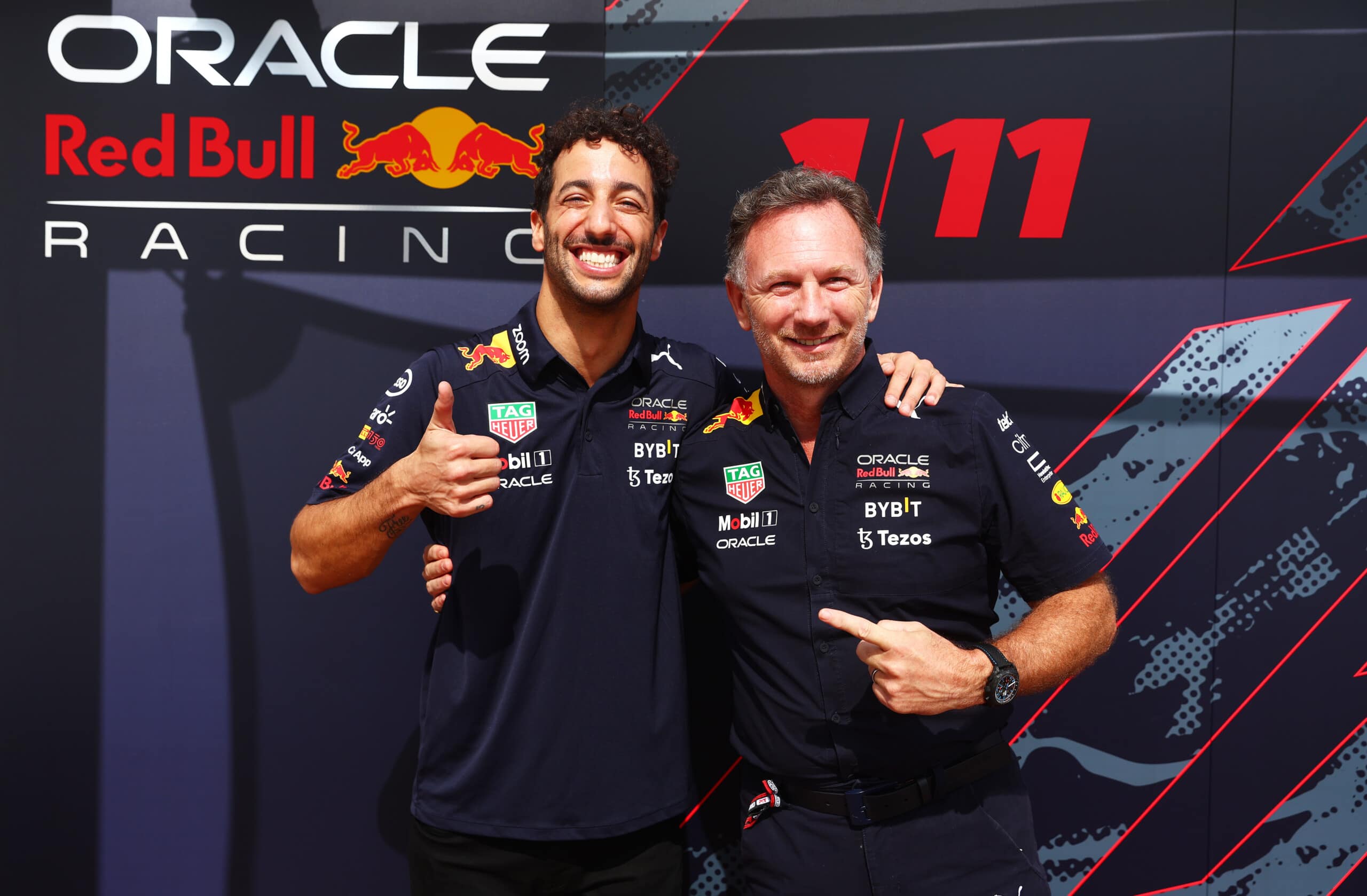 Oracle Red Bull Racing today confirms Daniel Ricciardo will return ...