Where the last few races stand, then the focus point of discussion has been the Hamilton versus Verstappen saga, McLaren's resurgence exemplified by Ricciardo's sensational win and later, Norris's pole drive at Russia and a string of changes to the grid for the next year. But what's happened to Sebastian Vettel?
Is that even worth consideration where the current season stands?
Hell, yeah.
It's Sebastian Vettel, the driver in that monstrously raging form in those Red Bull years that culminated in four separate world championships with the Milton Keynes-based outfit. The man who Ferrari brought to Maranello, one who'd go down fighting his wrecker-in-chief Lewis Hamilton, and ultimately, the smiling German who almost lost a drive for 2021 before a last minute shunt at Aston Martin revived a fledgeling career.
Most things that other drivers miss out on and aren't just able to do, Sebastian Vettel pulls off with great ease.
He does things when you least expect him to. For instance, the fighting fifth at Monaco Grand Prix this year, which was a great performance in that not only did Sebastian Vettel finish ahead of Lance Stroll, but he made Aston Martin talk the walk on a track where it's nearly impossible to overtake.
With a wealth of experience on his side and a car that's been doing a decent job for a midfielder, the former Toro Rosso and Ferrari driver has been busy leading a mini resurgence of sorts in his Aston Martin.
Except, the last few races seem to suggest that somethings not quiet right about the four-time world champion.
When you combine two uniquely talented drivers such as Sebastian Vettel and Lance Stroll you end up having a pair where experience meets exuberance.
But of lately, nothing's quite gone right the way the 2013 world champion would've liked.
So how's that? What's wrong with Sebastian Vettel?
For starters, it's now been three consecutive races since the Heppenheim-born driver scored any points.
What we remember about the Belgian Grand Prix at Spa-Francorchamps is a rather dismal Grand Prix, utterly rain-marred and horribly curtailed for time and given the barely visible circumstances. Nature's fury all over the tarmac called Spa!
There, Sebastian Vettel did well enough to collect a decent and impressive P5. That the race was hardly worthy of being called a Grand Prix is yet to find a conclusive answer or a peaceful settlement.
But Vettel's fifth was a sign of things being on the right path, even though, on that slippery, barely drivable Belgian GP evening, driving was the last thing that was on drivers' minds as getting back safely became the main reason of happiness.
So what happened to Sebastian Vettel post Spa-Francorchamps
The results of the last three races read- P12, P12 and P13. That's Russian GP, the Italian GP, and the Dutch GP, respectively.
On the one hand, it may read like a poor run or a mini bad patch, mathematically speaking, not having scored a single point from no fewer than 175 previous laps seems like a forgone opportunity.
Doesn't mean that Stroll, Sebastian Vettel's teammate, has been kicking up a storm of lately. The young Canadian has only managed to score points in one out of three races. But even the young and inexperienced driver has collected a best-result of seventh of lately, speaking of Monza, wherein Stroll jr., managed to beat Alonso.
Though, on the other hand, Vettel's run has gone slow and silent.
He's lacked the race pace and not seemed hungry enough to push himself to get the best out of a car, something that others like Fernando Alonso has so often been doing.
Think, for example Alonso, who made up a couple of places immediately as the lights went green at Zandvoort recently, making full use of the banked corners.
To even spend time debating whether Vettel's still got it would be unremarkable, impractical and just not the right thing to do.
Therefore, the key question here could well be whether Vettel, an all-time great in the sport, has been pushing himself well to achieve the results.
Even as seven races remain on the calendar, for Sebastian Vettel nothing would see more useful and apt than returning back to point-scoring ways.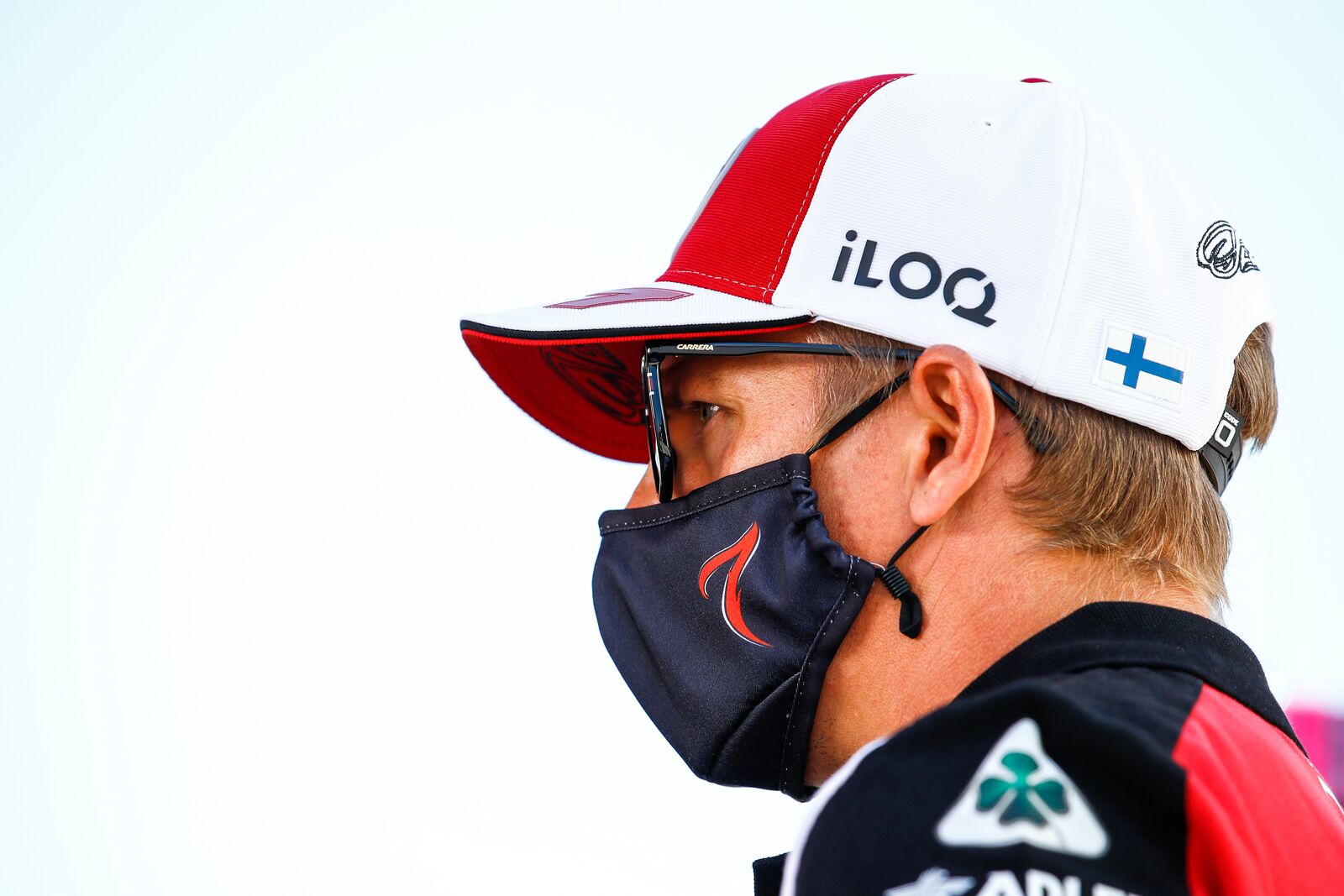 "Kimi, why do you think the move to Sauber would ...