The Portuguese Grand Prix, first held in 1958, is making a much-talked-about comeback this week, having last hosted a FORMULA 1 race in 1996.
All eyes are fixated upon the upcoming race weekend, starting October 23. Many might have already placed their bets and looking recent or should one say usual fantastic form, the odds may rest with- not stacked against- Mercedes.
Few would deny that FORMULA 1's residence for the upcoming three days- October 23-2- is a vital one in that it's been home to some sensational moments in the past, one of which includes, Ayrton Senna's maiden Grand Prix win (1985) in a sport he'd take to surreal heights. Who can forget the wet-weather drive at Estoril-bound race that made the Portuguese Grand Prix such a stand out show?
With not too many races remaining on the calendar anyway, another cracker of a race here at Portimao, the venue for Sunday's race, say akin to what one witnessed at Monza or Mugello could add yet more fun. More fun to a season that's truly been phenomenal despite finding itself truncated by the pandemic.
But a lot of water has flown under the bridge in the last two and a half decades.
The simplest observation, nonetheless, is the complete change of guard. Not just in the top three who ruled the roost back then, but also where it comes to the venue.
While we saw an amazing Portuguese GP back in 1996 at Estoril, in 2020, the action shall unravel at Portimao. A new, powerful line-up habitual of dominating out in front is poised to forge its new history at a track that returns for the first time in 24 long years.
The then podium faces of the '96 race- the legendary Michael Schumacher, the much-respected Damon Hill, and the 1997 world champion Jacques Villeneuve- are figureheads you remember for giving us an utterly Williams-dominated race back in the day.
Schumacher's P3, the most the German could do, in a season that Damon Hill would go on to make his own, still serves great memories of the Williams versus Ferrari battle that year.
But cut to the 2020 grid, you'd sense having noted the trio's penchant for consistency, that Lewis Hamilton, Valtteri Bottas, along with Max Verstappen could well play a key part in determining the approaching weekend's action.
Given neither Lewis Hamilton nor Sebastian Vettel– two names with most world titles against their name on the grid (a grand total of 10 world championships)- have never raced at Portugal's Algarve International Circuit in the turbo-hybrid era itself lends palpable excitement at the prospect of seeing two great men at a 'new' venue of sorts for the 20 drivers.
Though, from Vettel's perspective (P13 with 17 points), the idea of competing with a familiar adversary in Hamilton would seem rather banal and perhaps too onerous a target to achieve given his woeful car and form.
Maybe a point's finish at Portimao would tend some irate nerves?
Though it must be admitted, having seen his massacring consistency, the impending action at Portimao could well result in another win for Lewis, which would be his eighth in 2020.
Should the iconic multiple world champion do that at this weekend's Portuguese Grand Prix, it would be Lewis' 92nd FORMULA 1 win, a record that'll see him overtake Michael Schumacher, who stood third for Ferrari in the 1996 action.
Having said that, what'll be equally interesting to note would be whether the winner of the Austrian and Russian Grands Prix this season- Valtteri Bottas- can defy the prevalence of 'Hammertime,' such a big nadir of the Finn, at round twelve of FORMULA 1?
How might his porridge taste, one wonders, if the Finn were to add some local Portuguese flavors to it?
Meanwhile, can Max, who wasn't even born when FORMULA 1 last appeared at the football-obsessed Portugal, deny the Mercedes duo to win at Portimao?
For now, there's zero clarity and conjecture seems the only way to make some sense of an enthralling venue that first opened in the autumn of 2008.
This is a track that has its heart, an elevation change (infused into its layout) much like the famous COTA (Circuit of the Americas). But to many current drivers, Portimao may appear either an unfamiliar friend or an unavoidable folly this weekend, also since while many youngsters haven't raced here in their FORMULA 1 careers, many have experienced the venue in their junior careers.
A quick word on the track that last featured on FORMULA 1's globetrotting calendar (around a quarter of a century ago) should suffice to state the hype its been generating:
While Portimao is new to the sport, Portugal itself is steeped in F1 history. There have been 16 official world championship races in the country, the first three switching between circuits in Boavista and Monsanto, before the much-loved Estoril took its place on the calendar between 1984 and 1996. There have been plenty of legendary winners, and plenty of memorable moments.
All of that said, Sunday's race could well boil down to how quickly drivers adapt to a track amid the challenge of racing at a venue one's not all too familiar with.
What'd certainly dampen one's mood is that while approximately 46,000 tickets had been sold for the upcoming Portuguese racing fiesta, one's not sure how many might turn up given the Pandemic is still affecting large parts of Europe again.
Can racing be the leveller this weekend?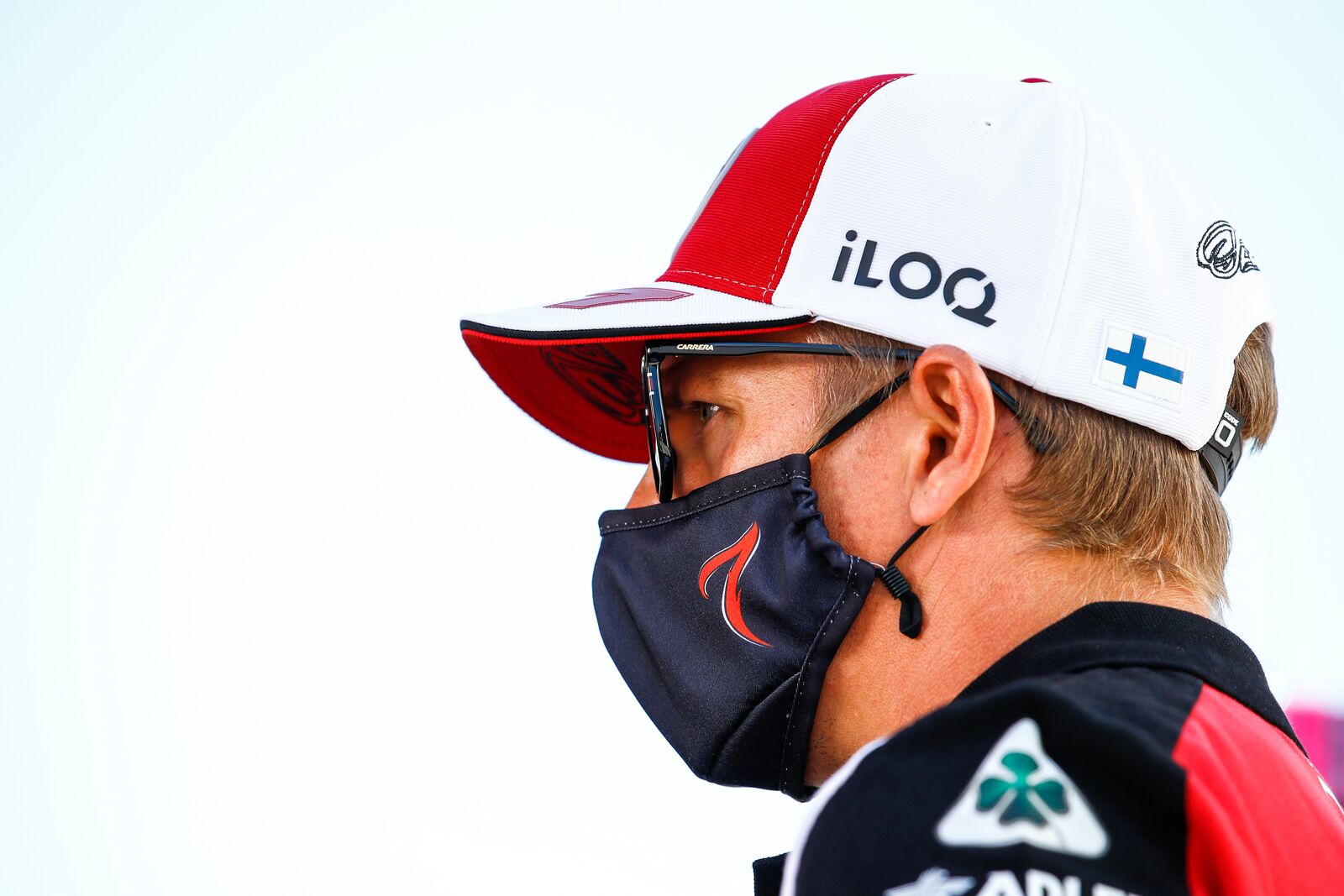 "Kimi, why do you think the move to Sauber would ...