Oscar Piastri has taken his maiden win in F1, winning the Sprint Race at the 2023 Qatar Grand Prix.
Capping a stellar day for McLaren, Lando Norris finished third, taking yet another podium on what has been a glowing season for Norris.
Oscar Piastri
"Very happy. A very stressful race. When I saw all the Soft tyre guys come through at the start, I thought we were in a bit of trouble and then their tyres fell off pretty quickly, so that was good. Safety Cars were my friend today, definitely once Max [Verstappen] got behind me. But the pace was reasonable and I think, in a race where you had to manage the tyres, cars on other compounds, we did a really good job, so very happy.
"Anything we can try to learn for tomorrow is going to be important as well. I thought once Max got through into second, I was going to have my work cut out – but the pace was good, I managed the tyres well and a first Sprint win sounds pretty cool. Finally, congratulations to Max on his third Championship, it's a remarkable achievement."
Lando Norris
"First of all, congrats to Oscar on his Sprint win and congrats to Max [Verstappen] on his third Championship. It was a tough race for me, a bad start made everything much trickier, but we fought back well. Some fun racing, good overtakes, all the way to the last lap on George. It was tough but another podium for our team is great.
"Oscar's done a mega job this weekend. I've made a lot of mistakes, he hasn't and he's capitalised. He's done a better job, so hats-off to him."
Andrea Stella
"An excellent Saturday for the entire team, with Oscar landing his first Sprint win, and a third place finish for Lando. We were strong and had good outright pace, so it's a well-deserved result. For Oscar, this is a historical moment in his career, as was his first podium in Suzuka in a Grand Prix. 
"Once again, I would like to thank the entire team for their hard work, which allowed us to add another signpost in our journey.
"Looking ahead to tomorrow, starting from P6 and P10, we have a lot of work ahead of us. However, we are encouraged by the performance of the car and we hope to score some good points in the race. Finally, congratulations to Max [Verstappen] and Red Bull on their Drivers' Championship victory."
Want to save this information for later?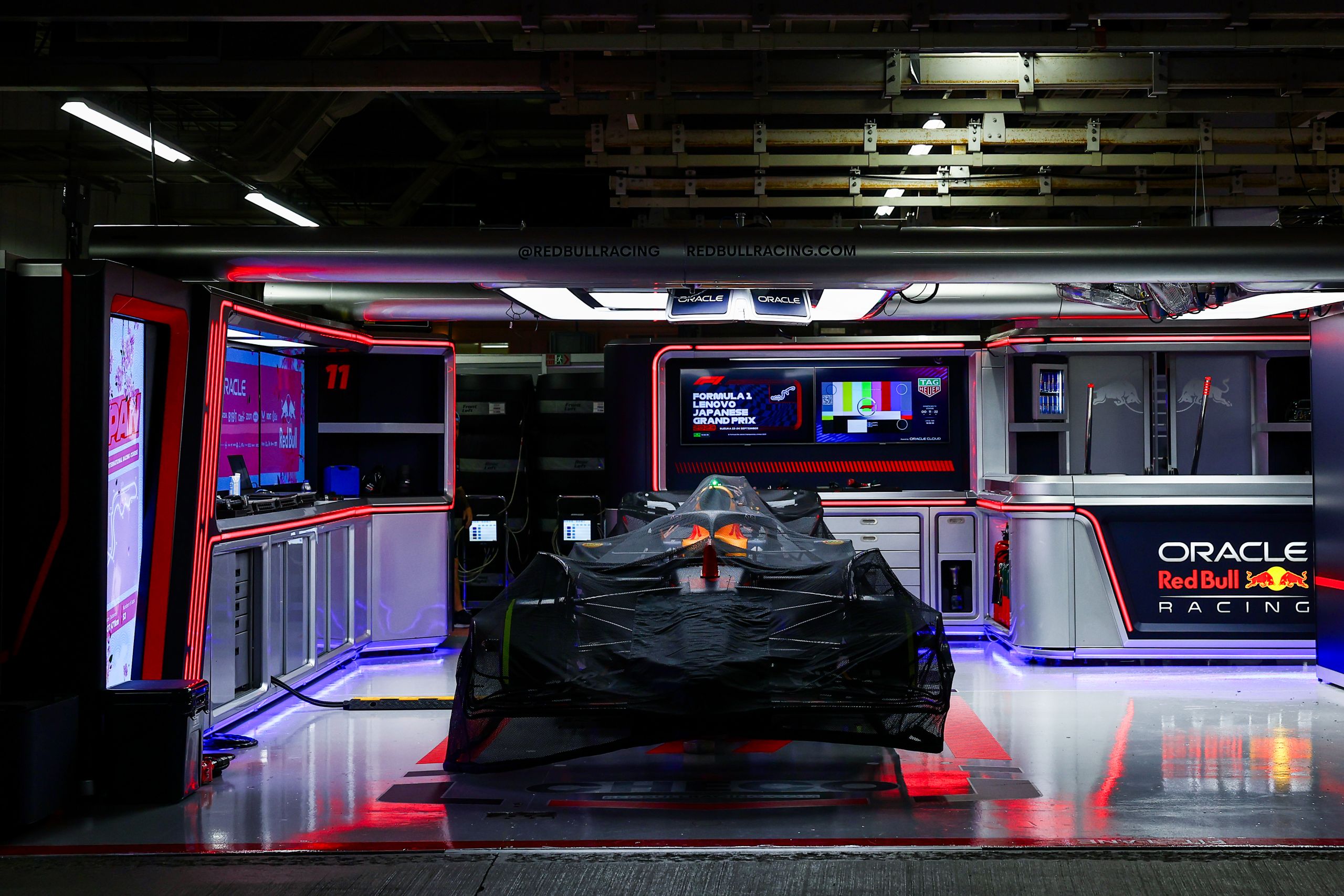 The roar of engines, the blur of speed, and the ...