George Russell finished fourth and Lewis Hamilton seventh in Saturday's F1 Sprint at the Baku City Circuit.
The inaugural running of the Sprint Shootout, effectively a condensed Qualifying session, set the grid order for the Sprint with George taking P4 and Lewis P6.
George made a strong start passing Max Verstappen for third, with some light contact between the pair on the opening lap.
After a short Safety Car period for debris on track, George dropped back to fourth with Lewis losing sixth to Fernando Alonso.
George Russell
'The move on the first lap with Max was on and I wasn't going to hold back. I am here to fight and win. I was surprised he was still trying to hold it out around the outside, as there's always a risk. I was doing my best to have a clean fight, but we made contact. That's racing.
'The car felt OK today, we just don't have enough speed. We know we've got work to do for tomorrow's race. I'll be starting further back, but the race pace looked good. I'll being doing my best to carve my way through. Hopefully I can have a clean start, stay out of trouble and from there, it's a long race with potentials for red flags and Safety Cars. Anything can happen so we will see.'
Lewis Hamilton
'I like that we're trying something new with this format. The extra qualifying session was fun. The sprint race was less exciting but that's probably because I was struggling. It wasn't ideal losing the position to Alonso. It's never great going backwards but that's motor racing sometimes. I didn't have the pace of the cars ahead of me, but I know why that is now, from having the Sprint. It's a good indicator of what the problem is in terms of set-up, so we'll look into it and hopefully make some improvements tomorrow. It's going to be tough, but anything can happen.'
Toto Wolff, Team Principal & CEO
'P4 was a very solid result for the performance the car has this weekend. George's last third of the race was very strong. He benefitted from clean air but, as you can see from Lewis, when you are stuck in traffic, the tyres tend to give up. He was just stuck there in P7, and we need to analyse that so it can be better tomorrow.
'George and Max's contact was a racing incident. One was trying to go around the outside and that is never going to be easy. He picked up damage and that was sub-optimal for his race. It's understandable that he would be upset but George was defending his position.
'We wanted to see how this new sprint format would work this weekend. I think it was good that we have done it and now we can go away and assess the impact, see if we need to make any tweaks to extract the best show.'
Andrew Shovlin, Trackside Engineering Director
'The Sprint Shootout went well with George in 4th and Lewis in 6th. It seemed the hotter conditions helped us relative to the cooler session yesterday. Managing the risk of yellow and red flags is the biggest challenge here so we were out early in each session.
'The F1 Sprint was interesting as it gives us a bit of data on tyres to carry into the race tomorrow. The medium held on pretty well but without the Safety Car it may have been tricky. The soft looked very weak on those that fitted it so useful to know ahead of the race that it's one to avoid. George did a good job to finish fourth whilst Lewis struggled a bit with the balance. He lost a place at the restart and the rear degradation meant he didn't have the car to try and take it back. We'll look at tools to improve that for tomorrow as it's going to be even tougher with a hot track.'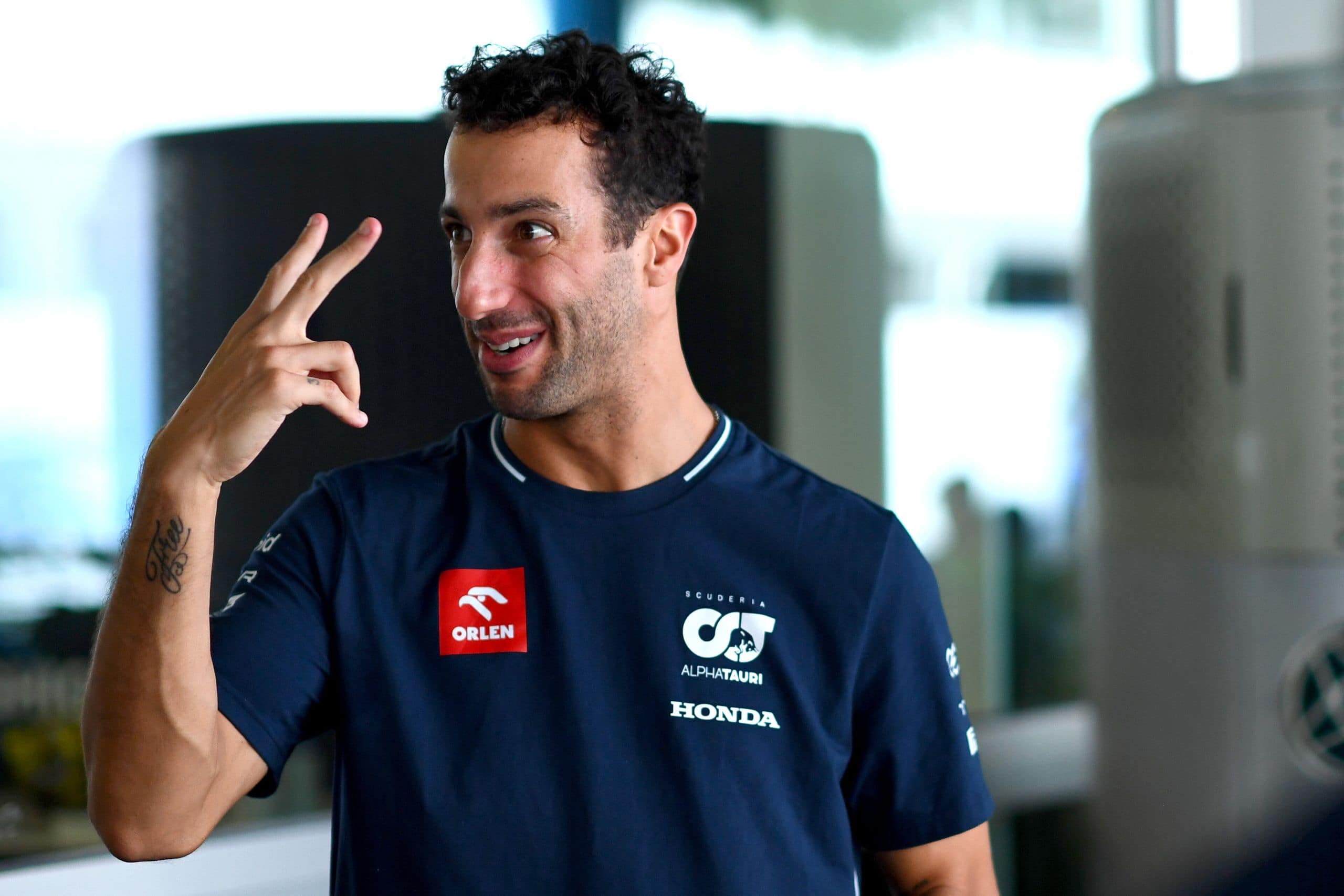 Daniel Ricciardo could miss up to two more grands prix, ...