Just how good was Nicholas Latifi at the Hungaroring?
It's something that the intrepid Formula 1 viewer, for whom a practice session is no less important than the race itself may have wondered. And yet, in the aftermath of a race that returned fine points, Nicholas Latifi is a driver witnessing a divided opinion on an effort that saw the young Canadian finally open his F1 account.
It could be said, we are witnessing a post-race discussion fuelled by emotions for Williams, where although there are fireworks in the skies for George Russell, it appears, none of the grandeur or at the most, very little of it, belongs to the man who scored the most points for the Jost Capito-led team.
So why is it so? Here's a fact.
To some, Nicholas Latifi is horribly underrated. Yet, to most others, he's no good, especially in comparison to his Williams teammate George Russell, who interestingly, the Canadian outscored comfortably in the very race where the much-loved Briton opened his account.
But while to pass judgement on an F1 driver already who's only one and a half seasons into the sport would be akin to doing something senseless like expecting a toddler to climb a tree, it does appear that the 26-year-old deserves more mention than he's currently getting.
How good is Nicholas Latifi?
So just how good is Nicholas Latifi and what place exactly has the Montreal-born racer afforded himself in a sport that's both quick to show adulation as well as offer rhetoric to the young guns?
The team to which he belongs, whether the good old fan of the celebrated British marquee likes it or not, is clearly a backmarker. It's much like an Alfa Romeo, who with three points don't look anywhere close to being that historic marquee painted with lavish descriptions, one that picked the sport's first-ever constructor title.
And when it concerns a backmarker, there's usually no middle ground of discussion. You'd either dread them for just existing in the sport or only direct attention in the event where something unpredictable or unforeseeable happens.
The latter, we know, happened on August 1.
So when Nicholas Latifi crossed the checkered flag at the action-packed, incident-marred 2021 Hungarian Grand Prix to collect a P7, benefitting, in the end, from Vettel's disqualification, it could be said- he landed himself on a pedestal where, at least, he became a subject of discussion, and not scrutiny.
As in most prior races, he was a sub-heading in a paragraph, not headlining material.
We would be lying to ourselves if we'd admit, on a race track featuring Hamilton, Verstappen, Alonso, Raikkonen, and now the rising forces in Leclerc and Norris, we were most concerned about Nicholas Latifi- isn't it?
Yet, the talk about his effort, stellar or not, which yielded six points doesn't find much ground as does George Russell's P9.
Perhaps, it would only be fair to reckon that in the little over 96 hours since dust has settled around the Hungarian contest, it's the teary-eyed picture of George Russell that's being talked about, a site ever-present across social media not the mugshot of a Canadian posing with a happy smile at the result.
Who's to be blamed for it? Is Nicholas Latifi himself the reason?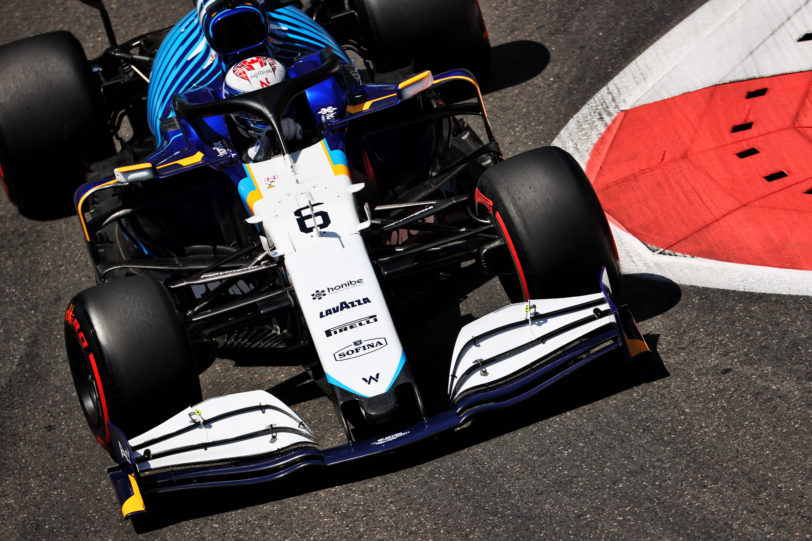 Would you say Nicholas Latifi, 28 race-starts old in F1, is himself the prime reason behind a lack of fanfare since he found himself consistently outpaced in qualifying runs by Russell?
Surely, that may have gone into contributing a hell lot to the lack of talk that surrounds a driver who came desperately close to open his F1 account in 2020 itself, ending P11 at Monza and Imola.
Or would you say that the dearth of attention directed at the Williams driver is down to the fact that the very talented George Russell, now linked to a possible Mercedes seat (unless it's very much paddock grapevine), has created enough fodder for discussion than for anyone to focus on Latifi, who's not going anywhere, unless things change dramatically in the future?
Yet while we may have our views on a subject of Formula 1 who's yet to impress one and all, what mustn't be undervalued is the fact that in his very first drive at the top of the sport, Latifi ended eleventh on the grid.
It may sound like banal F1 trivia unless one were to recollect that that was when in the curtain-raiser of 2020 World Championship, Nicholas Latifi began from P20 on the grid, to finish eleventh.
The very race that birthed the legend of 'Last Lap Lando,' saw very little reserved for a Formula 1 debutant who was the only Williams driver to cross the checkered flag.
So will good things come to the Canadian, if at all, and what's the popular F1 theory?
A popular narrative in Formula 1 beats the feel good philosophy that life works around: "Good things come to those who wait." Perhaps the truth is, good things in the highest-annals of Grand Prix racing come to those who persevere. Isn't it?
Look at Alonso. The Fernando Alonso of 2021, in a way better midfielder hasn't lost an inch of pace or willingness as the Fernando Alonso of 2017, the one contesting in not the greatest McLaren machines of all time. That he's got himself two world championships only amplifies that as long as you persist- and Alonso at Hungaroring demonstrated just good he is- things happen for the best.
Nico Rosberg- world champion of 2016 to many, but "Britney" to Lewis Hamilton-devotees, gave it everything half a decade back and exited the sport at the top of the game.
But does it always work like that? That you put in a massive effort only to reap rich rewards?
Felipe Massa persevered all his life and ended without a world championship. Nick Heidfeld, rated higher than Kimi Raikkonen when the duo were together at Sauber, exited the sport with no more than eight (8) podiums against his name, without a race win.
That he earned the sobriquet "Quick Nick" wasn't some bland decoration fuelled by fan culture; his raw pace earned him the decoration.
Mark Webber, who was at his time, among the quickest drivers of the day, doesn't have a world title against his name.
Lance Stroll, who was massively impressive in 2020, a year where he scored most points of his young career, 75, is already subjected to both- trolls and plaudits, the latter, for being 22, he's managed 3 podiums already.
Are we misjudging Nicholas Latifi?
What we ought to remind ourselves is that not everyone who begins, more often than not, toward the end of the field lacks talent or ability.
Had that been the case, Mick Schumacher, yet another driver with an underrated effort at the Hungaroring, wouldn't have been able to defy Max Verstappen a track position, post the re-start, only to fend off George Russell himself later on in the contest, all whilst driving a Haas.
Whether the attitude of the fan for whom F1 is about the front leaders alone changes about Nicholas Latifi is not something that rests in our control.
But what does is to take cognisance of the fact that Latifi isn't in the sport solely due to the riches he's helped bring along, belonging to a wealthy background.
What we may want to note is that he possesses natural talent to be in the sport. A year prior to arriving in Formula 1, he was the runner-up in the FIA F2 championship, collecting 214 points, second-best only to Nyck de Vries' 266.
Now that he's here on ability cannot be overlooked. But whether he can turn that ability into something brilliant will define what rests ahead and whether he can endear himself to those who perhaps turn a blind eye on this impressive talent.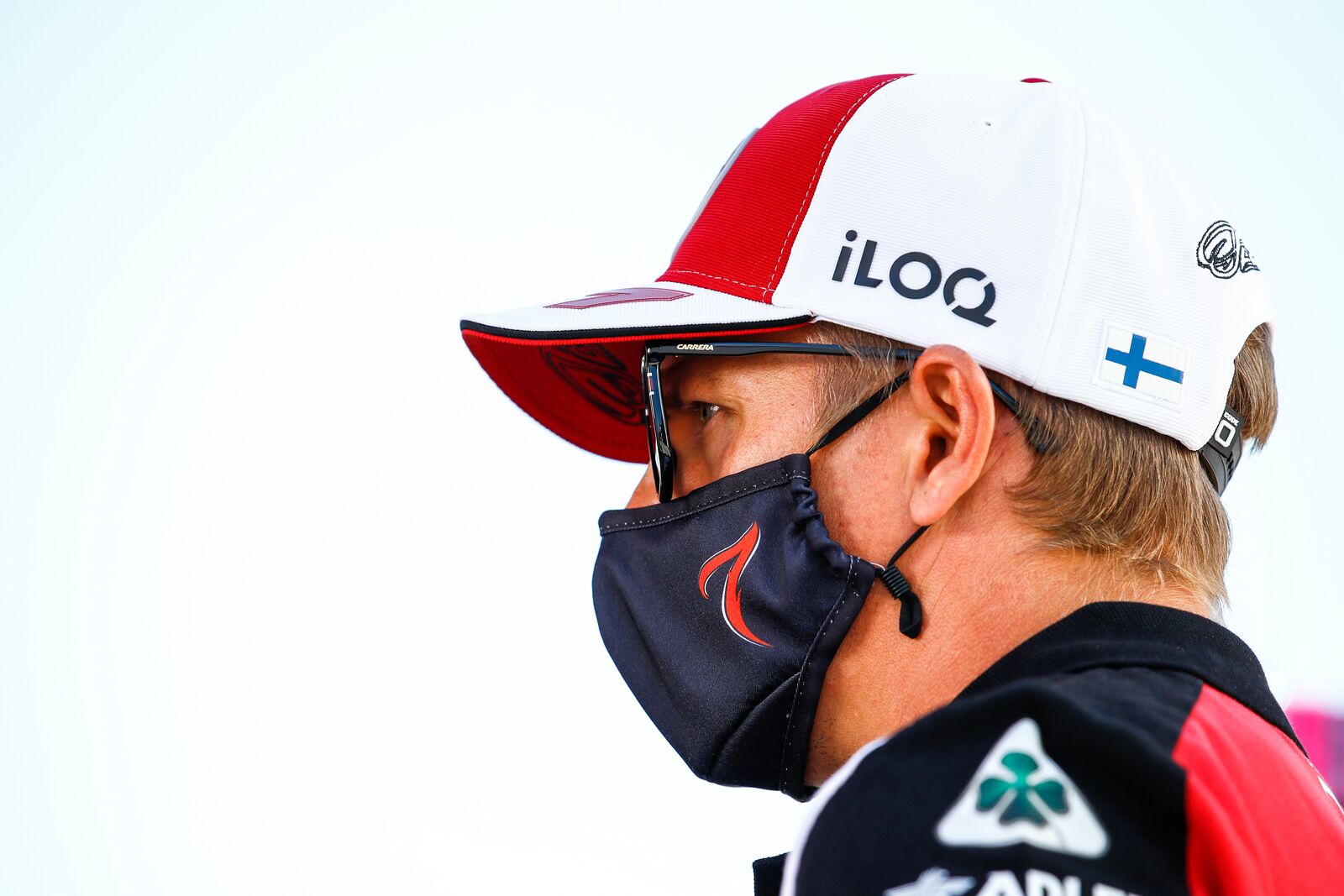 "Kimi, why do you think the move to Sauber would ...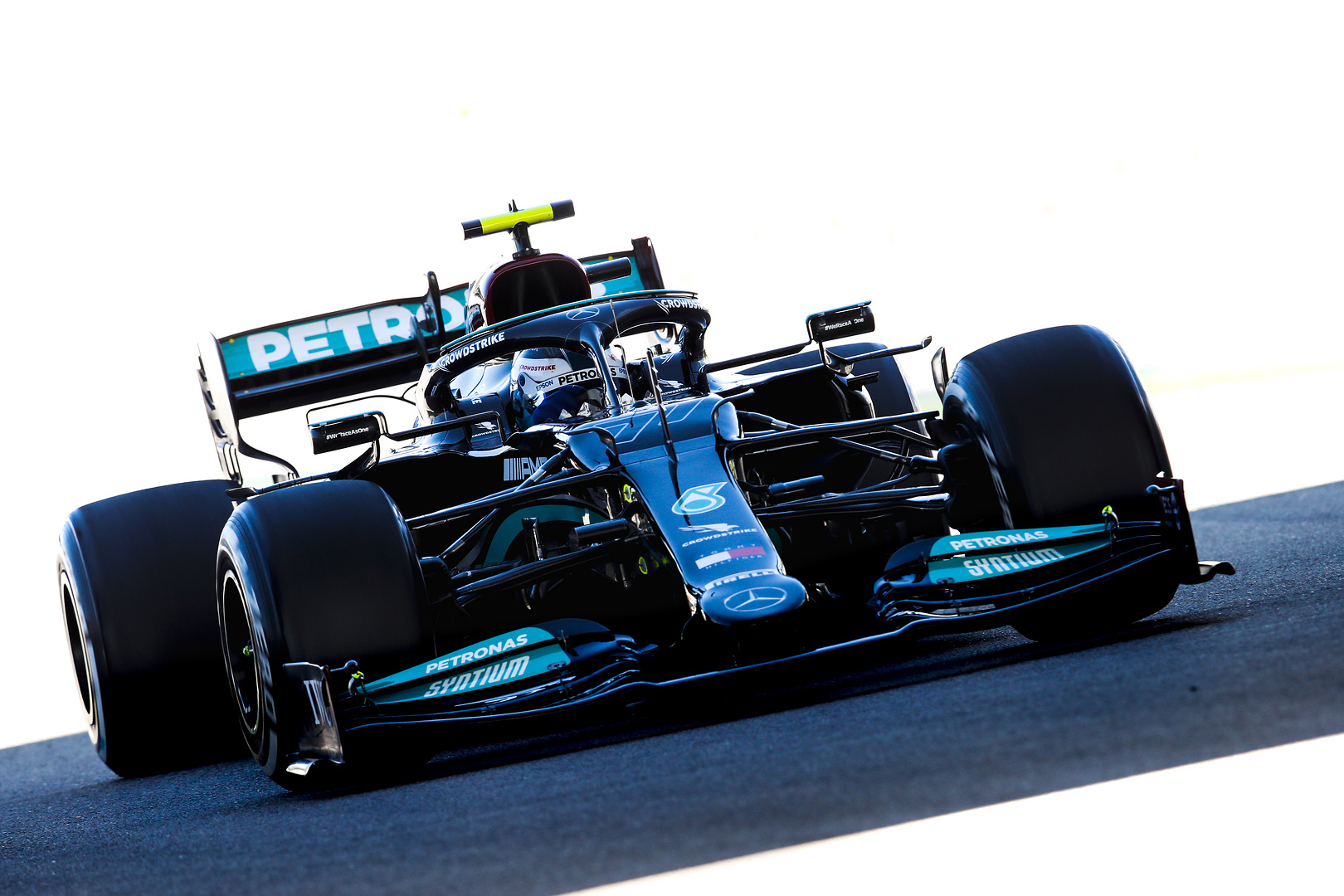 It was a strong Friday showing for the Mercedes-AMG Petronas ...