Are Mercedes actually planning to get Nyck de Vries into the highest-annals of Grand Prix racing? Or will Mercedes have some talks in the imminent future and then go on to decide what happens to the F1 future of one of the brightest racing talents out there?
In a sport where the greatest certainty is something uncertain that, more often than not, plagues a Grand Prix contest and dominates proceedings in the race's aftermath, the true saying about Formula 1 is never say never in the sport!
Reportedly, Mercedes are keen to recruit Nyck de Vries, who hails from Max Verstappen-land, i.e., The Netherlands.
Now, almost at once, this statement or development sounds a bit strange since, for the longest time, none other than George Russell has been linked to a future Mercedes seat. So how does Nyck de Vries, a renowned name in the Formula E circuit get into the picture and that too with Mercedes initiating talks, as some news reports suggest?
Well, do not get confused and think of no hassle. Factually speaking, the Williams Formula 1 team are also powered by a Mercedes engine. So according to reports, the fact of the matter is that in the near future, the very seat that George Russell vacates at the British team, will possibly go to Nyck de Vries of Sneek, Netherlands.
After all, for the longest possible time, the sport and its fans have been keen on blooding young talent into the annals of a contest where with age and time, reflexes slow down, therefore, making it difficult for the older drivers to perform at the same level as the youngsters.
The only possible exception, in this regard, however, happens to be Fernando Alonso, who at present, is driving as fine as one's ever seen him, hardly looking the part of someone who didn't sit behind the steering for two back-to-back years.
That said, what more do we know of the current Mercedes talk involving Nyck de Vries?
Here's what a renowned motorsport publication had to say in its recent report:
"Mercedes want to continue to keep a seat they can make available to their junior drivers (as happened with Russell himself) and the Williams seat is, in fact, the only possible opportunity.
With no youngsters ready to make the jump from Formula 2 at the moment, Mercedes are considering offering the opportunity to one of their Formula E drivers and the choice seems to have fallen on De Vries.
Drivers considered by Williams include Nico Hulkenberg, Daniil Kvyat and Dan Ticktum.
But the Mercedes factor seems to favour on paper De Vries, who could thus become the only rookie to start the 2022 World Championship."
All of that said, what's rather interesting to note is that at the same time where a young Dutch driver is thinking of joining a Mercedes-powered F1 team, there are other experienced drivers too, of the likes of Bottas and Hulkenberg who've (only recently) been linked to a seat with the famous racing marquee.
Who will actually land a place in Williams is a question that can be widely debated but answered only in due course of time. So we shall have to wait until a firm answer is reached upon.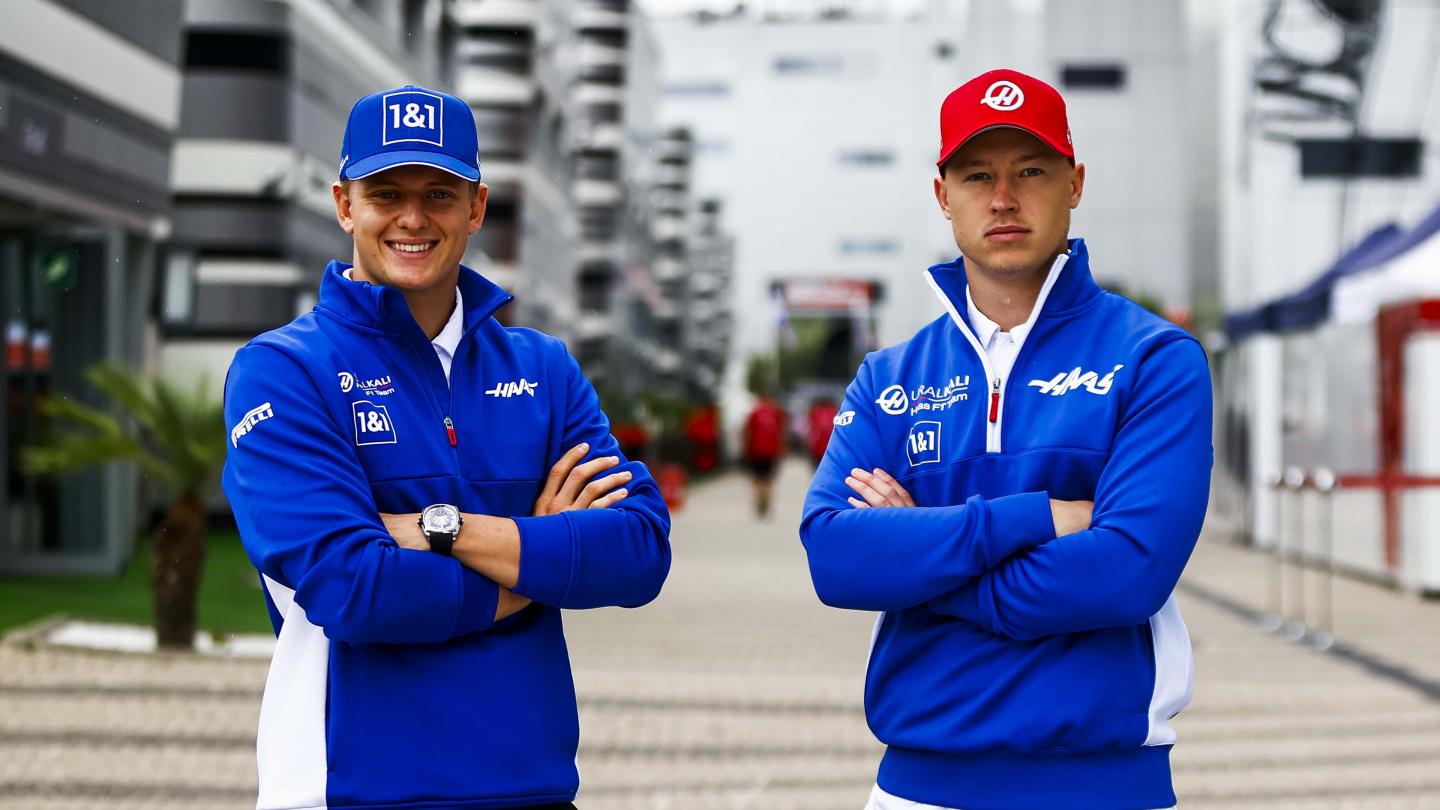 Uralkali Haas F1 Team will enter the 2022 FIA Formula ...