When it comes to motorsports, two of the most popular and prestigious racing series in the world are NASCAR and Formula 1. While both racing series involve high-speed driving and intense competition, there are some significant differences between the two. In this article, we will explore what makes NASCAR and Formula 1 driving unique and provide an in-depth look at the similarities and differences between the two.
Overview of NASCAR and Formula 1
NASCAR, which stands for the National Association for Stock Car Auto Racing, is primarily focused on oval tracks that are usually around 1 to 2.5 miles long. The cars used in NASCAR are purpose-built and have a V8 engine that produces over 800 horsepower. The races are typically long and can last for up to 500 miles. The cars in NASCAR also have no traction control or other driver aids, so NASCAR racing drivers have to use pure skill.
Formula 1, on the other hand, takes place on road courses that are often a combination of city streets and purpose-built tracks. The cars used in Formula 1 are open-wheeled and have a much more complex design than those used in NASCAR. The engines used in Formula 1 are also much smaller and produce around 750 horsepower. The races in Formula 1 are shorter and usually last for approximately 190 miles, but they can also include multiple races in a single weekend.
Driving Techniques in NASCAR and Formula 1
While both NASCAR and Formula 1 require significant driving skills, there are some key differences in the driving techniques used in each. In NASCAR, drafting is a key component of racing. Drafting involves two or more cars driving closely together, with the trailing car taking advantage of the aerodynamic slipstream created by the lead car to go faster. This technique is used extensively in NASCAR to save fuel and gain a speed advantage.
In Formula 1, drafting is not as important due to the open-wheeled design of the cars, which makes them more sensitive to aerodynamic disruptions caused by following another car closely. Instead, Formula 1 drivers focus more on finding the optimal racing line and making the most of the car's advanced aerodynamics to take corners as fast as possible.
Track Design and Racing Conditions
Another significant difference between NASCAR and Formula 1 is the design of the tracks they use. As previously mentioned, NASCAR primarily uses oval tracks, which are simple and symmetrical in design. This means that drivers are constantly turning left, which can be physically demanding and require significant upper body strength.
Formula 1 tracks, on the other hand, are much more complex and often include a variety of turns and chicanes. The tracks used in Formula 1 also tend to be narrower and more technical, requiring drivers to make precise maneuvers at high speeds.
The weather conditions during races can also be a significant factor in both NASCAR and Formula 1. NASCAR races are typically held on hot, sunny days, which can make the track slick and difficult to drive on. In Formula 1, races can take place in a wide range of weather conditions, including rain, which can significantly affect the handling and performance of the cars.
Technology and Safety
Both NASCAR and Formula 1 make use of advanced technology to improve the performance and safety of their cars. NASCAR cars are equipped with roll cages, which protect the driver in the event of a crash and use a variety of other safety features, such as HANS devices, to prevent injury. The cars also have telemetry systems that allow the pit crew to monitor the car's performance in real-time.
Formula 1 cars are even more advanced in terms of technology and safety. The cars are equipped with a variety of sensors that monitor everything.
The Formula 1 Driving Experience
Formula 1 driving is another type of racing that is often compared to NASCAR. Formula 1, or F1, is an international auto-racing series that uses some of the most advanced technology in the world. F1 drivers compete in some of the most prestigious races around the globe, including the Monaco Grand Prix, the Singapore Grand Prix, and the Abu Dhabi Grand Prix.
One of the biggest differences between NASCAR and F1 driving is the type of vehicle used. F1 cars are much lighter and more aerodynamic than NASCAR vehicles, which allows them to achieve much higher speeds. The average F1 car can accelerate from 0 to 100 km/h in just 1.6 seconds and reach top speeds of over 370 km/h.
F1 races also tend to have longer tracks than NASCAR, with some races lasting up to two hours. The tracks used in F1 races are typically more complex and feature more turns than NASCAR tracks. F1 drivers need to have exceptional skills when it comes to navigating tight corners and braking at high speeds.
Another key difference between NASCAR and F1 driving is the level of technology involved. F1 cars are some of the most advanced vehicles in the world, featuring cutting-edge technology such as active suspension systems and sophisticated aerodynamics. F1 teams invest millions of dollars in research and development to give their cars a competitive edge, making F1 driving a much more expensive sport than NASCAR.
Conclusion
In conclusion, NASCAR and F1 driving are two of the most popular and exciting forms of auto racing in the world. While the two sports may seem similar on the surface, there are actually many key differences between them. NASCAR driving is all about speed and power, while F1 driving is all about precision and technology.
Whether you're a die-hard NASCAR fan or a Formula 1 aficionado, there's something for everyone in the world of auto racing. So next time you're watching a race, take a moment to appreciate the incredible skill and talent it takes to drive one of these incredible machines.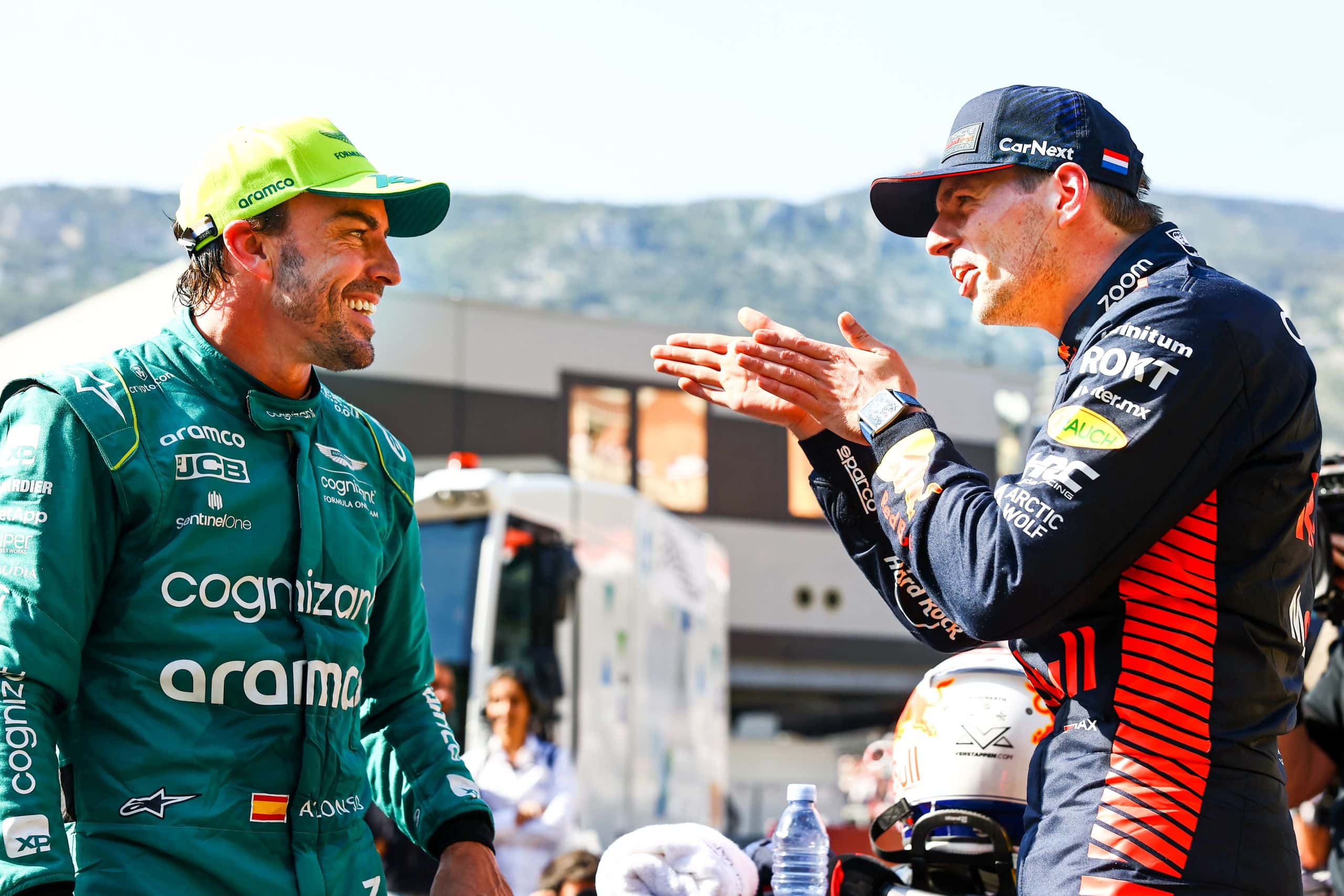 Max Verstappen has snatched a last-gasp pole position at the ...