Which Is More Popular F1 Or NASCAR? Sports fans love rivalries. It seems that for every hero a fan will cheer for, there will likely rise a villain they love to hate. This is played out time and time again for individual competitors within a sport, as well as between 'rival' teams and venues, making the competitions even bigger, the boasting rights all the greater and the excitement that much more intense.
When it comes to NASCAR vs Formula 1, the love-to-hate rivalry exists even across different categories. You'll find passionate fans of each motor racing category arguing that their favourite is the most popular, and therefore the best.
It's a pretty great argument really, with so little to compare between the two categories, a definitive answer may never be known.
Which Is More Popular F1 Or NASCAR?
What are the differences between NASCAR and F1 cars?
Both cars perform at the top of their motorsport category, however, the categories are very different:
NASCAR
– Stock car/sedan 
– Unique oval embankment on many tracks
– Physical roughness and impacts allowed
– Relies on open throttle speed
– Based in the US with tracks across the US and Canada
– Multiple cup tournaments within the overall category
Formula 1
– Single seater 
– Open-wheel and open cockpit
– Relies on breaking and course navigation
– Worldwide tracks with different countries hosting races
– One championship through the season
What are the similarities between NASCAR and F1 cars?
– Worldwide recognition of what the sport is from the general public, not just racing fans.
– Talented drivers
– Different track shapes and lengths
Why is it so hard to compare numbers between NASCAR and F1 racing?
If you were to look at the worldwide numbers, Formula 1 has a higher spectator attendance with around 4 million fans buying tickets during a normal season. Formula 1 also has a higher number of viewers on television and streaming with the 2019 season showing 417 million people tuning into races on TV globally, while for the same season, only 3 million NASCAR viewers.
On a global scale, that makes Formula 1 the more popular motorsport. 
However, if you change the focus to American audiences, then NASCAR is by far the most popular. Formula 1 hasn't really managed to crack the US market. For local TV viewing, the Austin Grand Prix in 2019 was shown on ABC with 861,000 viewers, compared to the NASCAR Cup ratings of 2.2 million viewers that same year.
If you are in the US and passionate about NASCAR it's fair to say that it's the most popular motorsport, however, if you are anywhere else in the world, F1 fans would have the upper hand. 
What factors contribute to motorsport popularity?
The competition is only one factor that contributes to how popular NASCAR and F1 appear to be. Outside factors, like those listed below, mean that attendance numbers can, and do shift, and shift often. It's hard to look at the comparative attendances for any one year and say that one is more popular than the other as a sport because in the next few seasons, that can all change.
– Host venues
– Ticket prices
– Race rules (in particular changes to race rules)
– Car shape and engine works (changes to these)
– Additional entertainment
– Streaming times and TV rights
– and in recent times, COVID-19
Both categories of motorsport have seen modifications of rules and regulations over the history of the sport that can have an impact on fan engagement and directly impact the enjoyment and popularity of the sport.
For F1, getting access to international races on TV anywhere in the world is easy enough with detailed coverage across a number of big networks and, to an extent, time zones are factored in to be convenient to as many counties as possible. As social media rules are relaxed F1 is also being made available across a number of more casual platforms as well, including the occasional YouTube uploads, previously disallowed through tight copyright enforcement.
With NASCAR, being a US-based sport, getting access outside the US to watch and stream can be more difficult, unless you know where (and when) to look for race coverage it can be almost impossible to view a race live. It begs the question of how much more popular NASCAR would be if a worldwide audience had the same accessibility to footage as F1 fans do.
Can F1 break into the US market?
Formula 1 is certainly attempting to crack the US market. Maybe this pressure is what makes the NASCAR vs F1 debate so fiery.  A new US track has been announced for the F1 World Championship in 2022. Miami will have a very different look and feel to the current US race in Austin and could be what wins hearts for the motorsport in the US. Especially since Los Angeles is the domain of Hollywood and Hollywood has, to such a large extent, been a big building block in making NASCAR incredibly well known overseas, as well as instilling the culture of NASCAR in American audiences as well.
Movies like Days of Thunder, Talladega Nights and Logan Lucky continue to promote NASCAR popularity and culture both within and outside the US.
On the flip side, the recent Netflix series, 'Drive to Survive' is calling up interest for Formula 1 on an international level with behind the scenes looks at the personalities of drivers and teams over the course of the season.  The series is successfully drawing in new fans who may not have been interested in any form of motorsport previously.
Of course, getting to know and understand a new sport can be off-putting. Usually, we fall in love with a sport and learn the ropes as a kid. For those fans who already have a passion for one style of racing, getting to know and love a completely different set of rules might not be worthwhile. For many people, part of the passion for loving one category of motorsport over another may be nostalgic, what you watched as a kid with your family, races that you have gotten behind in the past with friends and live events you have experienced first hand will all come together to become part of why you follow that particular sport.
Another factor is the environmental influences. The conversations people are having around you, what sports they spend their time watching and what events they attend in person will influence what you enjoy. It stands to reason that people talking motorsport in Europe will be discussing F1, while people talking motorsport in the US will be talking NASCAR, so those circles will play into themselves and the communities will stay tight.
Many people outside the US haven't watched a NASCAR race in person, meaning they miss out on the atmosphere, the race format and the rules that make it interesting.
Perhaps the bigger issue when it comes to F1 popularity in the US is that there are no current American drivers in Formula 1. There is talent aplenty and it's only a matter of time before another American takes the world stage in F1, following in the footsteps of Alexander Rossi and the drivers (and former champions) of times gone by. 
So while in worldwide numbers, for attendance and TV views, F1 popularity outweighs NASCAR, however, in order for F1 to prove once and for all it is more popular than NASCAR it must break into the US market and win the hearts of American's who, at present, have a passion dedicated exclusively to the heavy engines and oval track.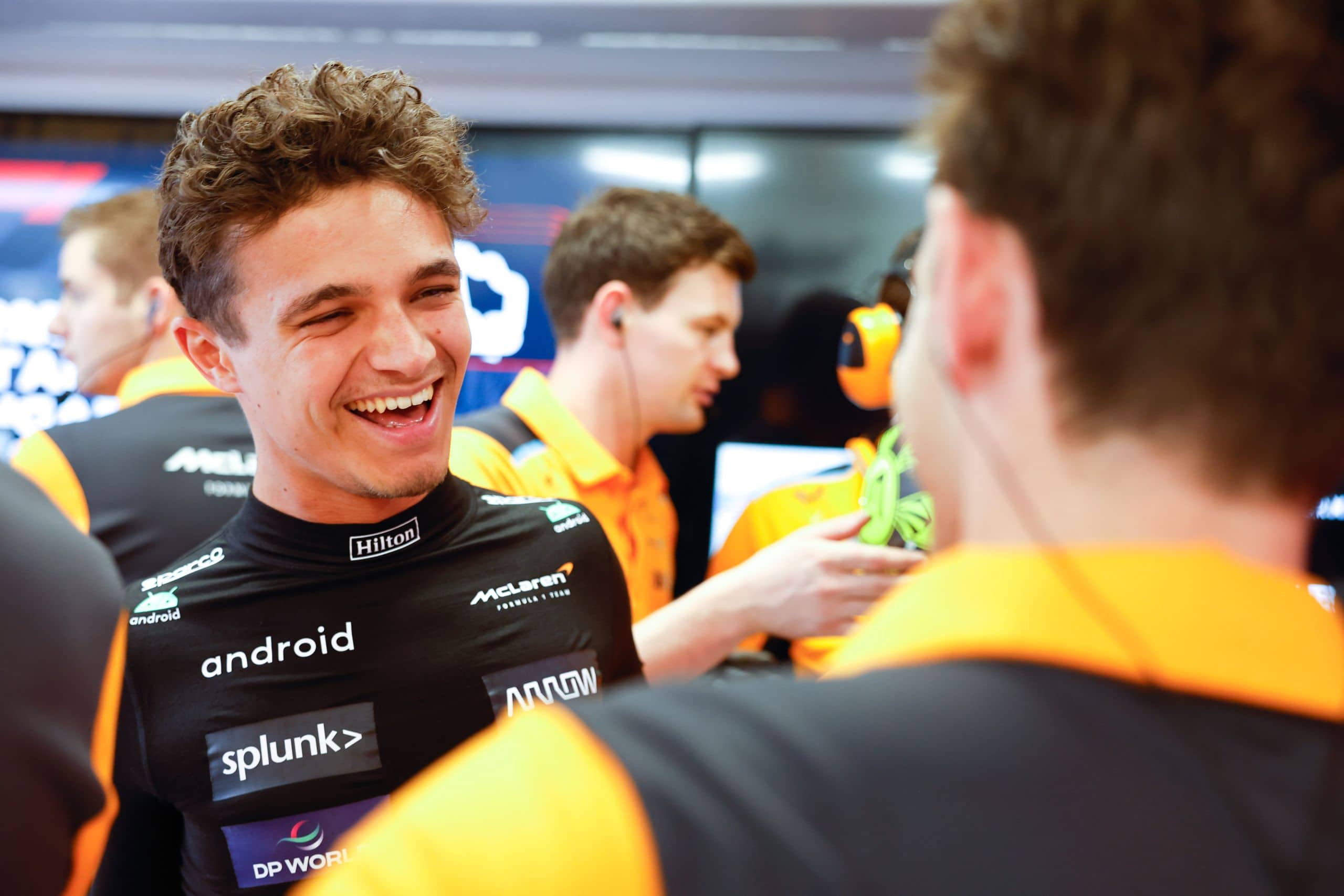 In the most recent times, Zak Brown, the top boss ...