Mick Schumacher has finally broken his silence on how he feels about his former Formula 1 team boss Gunther Steiner.
Following months of criticism in the media, Steiner sacked the son of F1 legend Michael Schumacher after two years at the Haas team late last season.
Mick, now Mercedes' reserve driver, told Sky Deutschland pundit Peter Hardenacke at Monza that he has no problem with criticism – revealing that his own father Michael was also hard on him at times.
"There were a few moments where I wondered what I did wrong," Schumacher, 24, recalled.
"But those ups and downs were great because it's no different in motorsport. You always have people who support you and have your back, but also people who don't have your back. But you still have to deliver the performance."
One of the people who Schumacher insinuates did not have his back was Steiner – who repeatedly said how much money the young German cost Haas because of crashes.
"It was suboptimal," Schumacher admits. "Everyone has an accident sometimes.
"In Saudi Arabia I was happy that I was fine, but certain people then started talking about something that was unnecessary and tried to make the situation more complicated. I didn't that was great.
"I could actually have used something else."
Mick says he now has a much clearer perspective about F1 team management by working alongside Mercedes boss Toto Wolff and testing for McLaren.
"I know see how things should actually be done," said Schumacher. "Even with other team bosses like at McLaren or Williams. The two years I had had nothing to do with that.
"Then you cannot assume that a driver will perform at his best if he is not supported in the right way."
However, Schumacher says he still learned from his two seasons with Haas.
"In the end, I learned a lot as a person. That people will never give you flowers – you have to pick them yourself. I know that now.
"And I feel very ready to attack again to show what I can really do. Because I don't think a lot of people know that at all."
However, he admits that there is "not much happening" at the moment in terms of race seat vacancies for 2024.
"Many drivers are already fixed or have a contract that doesn't expire until the end of next year," said Schumacher.
He revealed that he talks "almost daily" with Wolff about potential opportunities for 2024.
"Unfortunately, there is a plan B," said Schumacher, without saying what that might be.
"Getting into Formula 1 was the first goal. The second goal is still open – becoming world champion."
Mick Schumacher admits F1 return plans could fail
Mick Schumacher admits he might need to start to contemplate a plan-B in the event that his return to the Formula 1 grid doesn't work out.
The German insists that, after being dumped by Haas at the end of last year, he has improved by serving as Mercedes' official reserve and simulator driver in 2023.
"When I go back to a team as a regular driver, I now know exactly where I have to start to develop the car," he told DPA news agency ahead of the Italian GP.
However, the 24-year-old admits that his plans to re-launch his F1 race career are ambitious, with other similarly-ousted drivers like Nyck de Vries and Nicholas Latifi deciding to leave motorsport rather than push for returns.
"It doesn't matter what phase of your life you are in, you can never be sure that it will work out the way you imagine," Schumacher admits.
The most realistic team for his potential return seems to be Williams, where rookie Logan Sargeant has struggled this year.
The Mercedes-powered team is also now run by former Mercedes strategy boss James Vowles, who remains close to Schumacher's boss at Mercedes, Toto Wolff.
Wolff said at Monza: "Mick deserves to be on the grid."
Schumacher, though, acknowledges that it might not work out.
"Of course you think about what to do if your plans don't work out," he said.
"But it's still important to me that I continue to give everything for it. If it's the case that it doesn't work out, I'd have to think about what to do then."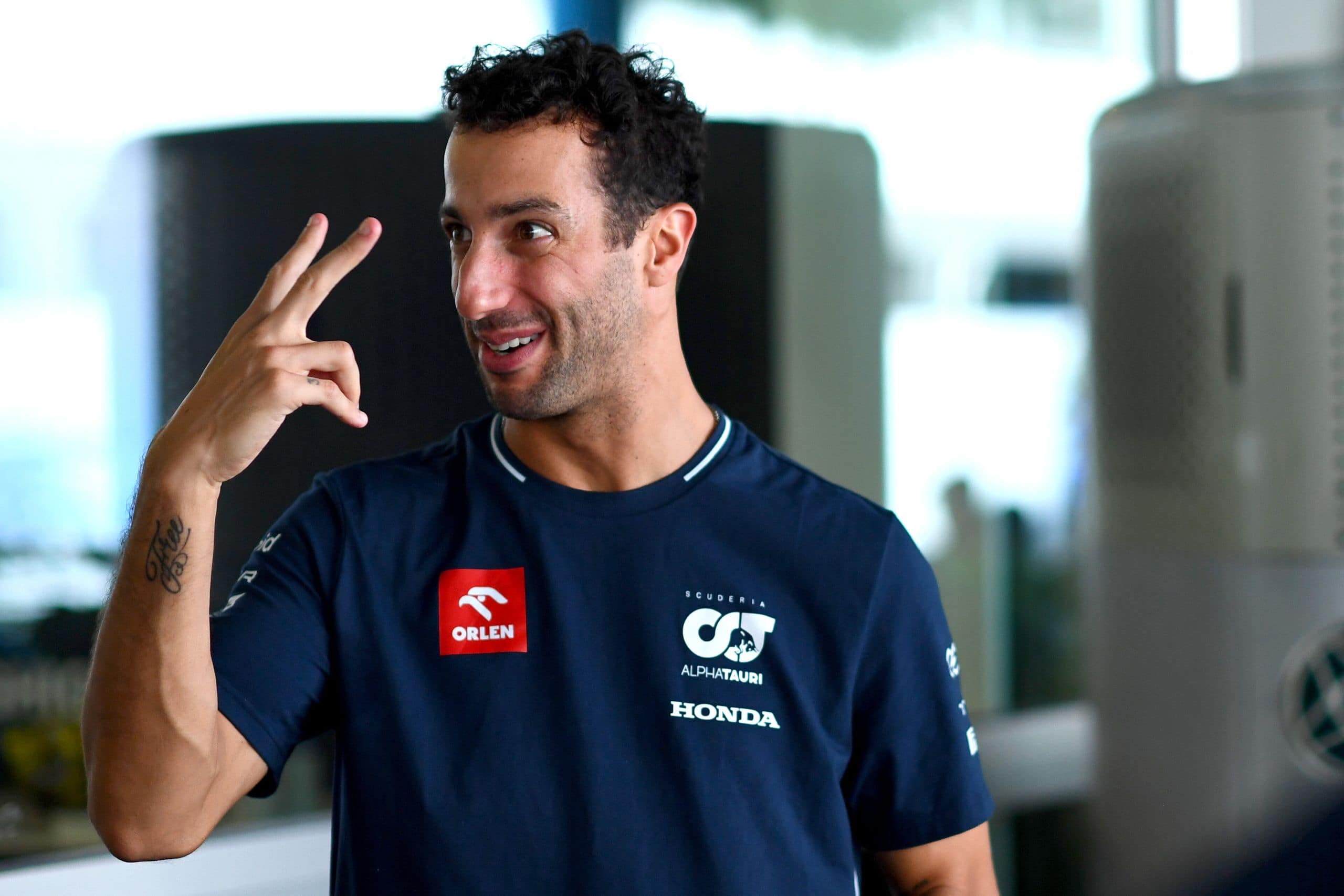 Daniel Ricciardo could miss up to two more grands prix, ...